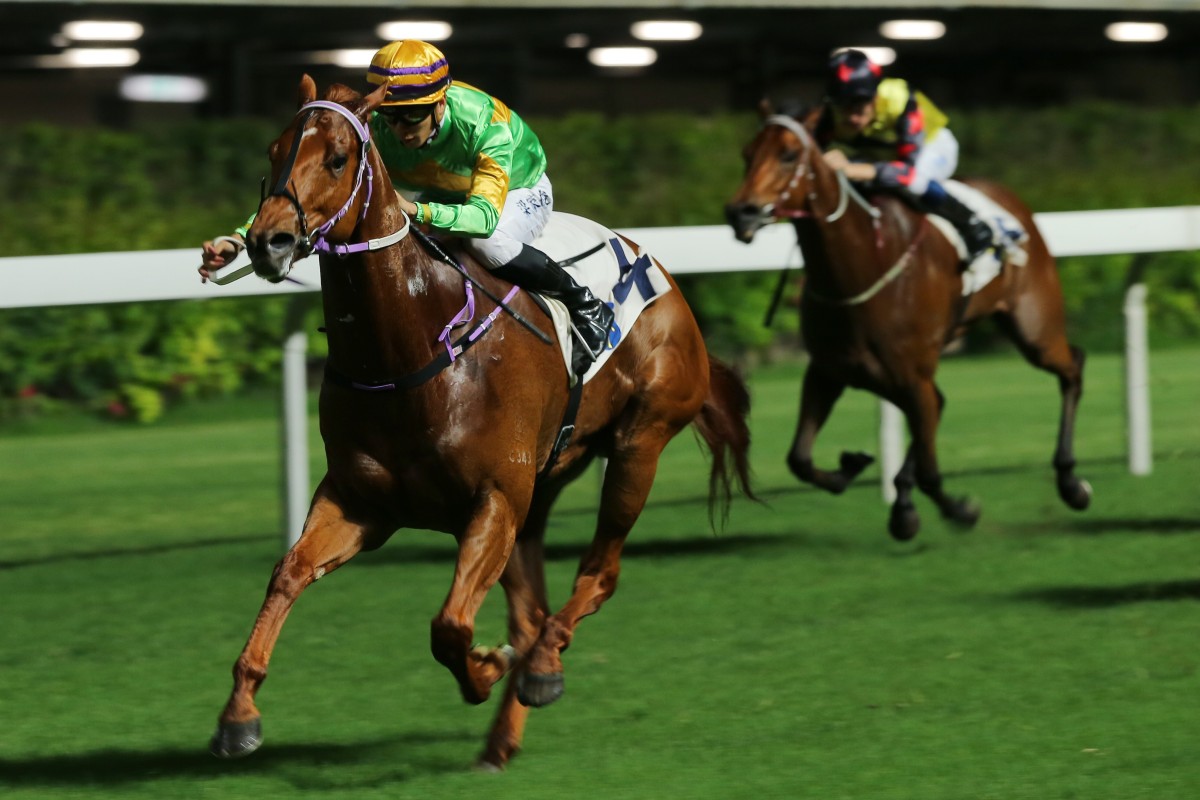 Popular trainer Chris So Wai-yin is going back to basics with speedster Classic Unicorn as he looks to continue his good form at Happy Valley on Wednesday night.
The four-year-old returned to his dominant best last month with a four-length demolition in Class Three and So is looking to repeat the dose again when he steps up in the Class Two Alnwick Handicap (1,000m).
At his best Classic Unicorn has shown the ability of a top-level galloper, but So believes he has been his own worst enemy when it all comes undone.
Going forward, So said his instructions to jockey Derek Leung Ka-chun will be to allow Classic Unicorn to utilise his blinding speed.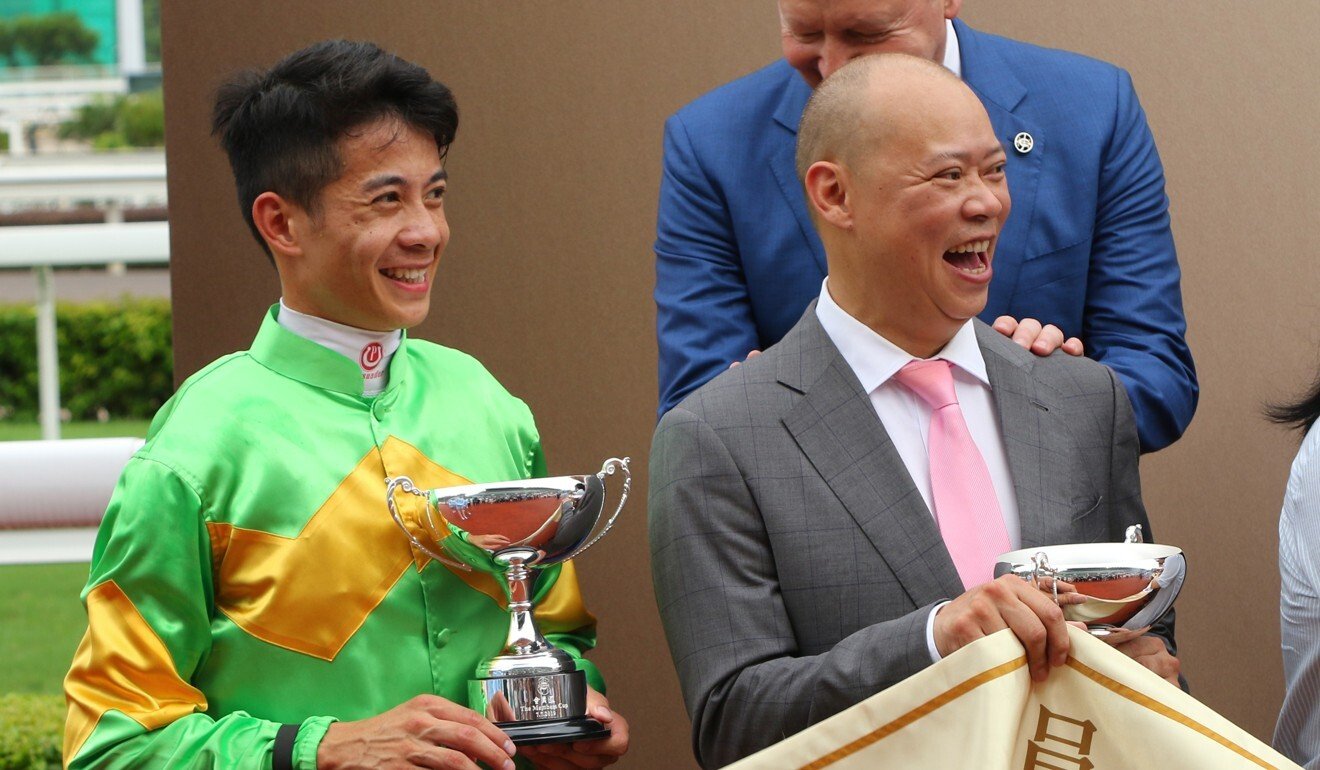 "You can say 'oh he needs to learn to relax' but I think the best thing for him is to just go," he said. "If you start to play around with him too much, he starts thinking and you can see he doesn't like it.
"Last time when he won, I said 'forget about it all, just go out there and be fast' and that's what he did."
Classic Unicorn's three wins have come with a combined margin of eight lengths, meaning he has not been missed by the handicappers and he will have his work cut out for him when he enters Class Two for the first time against the likes of Stronger, Country Star, Hong Kong Win and Gentle Breeze.
Jumping from barrier eight, Classic Unicorn is likely to lock horns with Multimillion, who is a lead-at-all-costs galloper.
"He ran well last time but the draw is the most important thing for him," So said. "If he can jump and run with no one next to him, that is OK, but if not, there is trouble.
"You can see when he jumps and there are horses around him he just wants to go faster and faster but he loses his rhythm."
Classic Unicorn burst onto the scene 12 months ago with two impressive wins down the Sha Tin straight before going off the boil earlier this season.
With two below-par performances at Sha Tin, So elected to go to Happy Valley, where he showed some improvement before going on to win his last start.
"I was impressed with his last run, he really did show something there so I hope he can back that up," So said.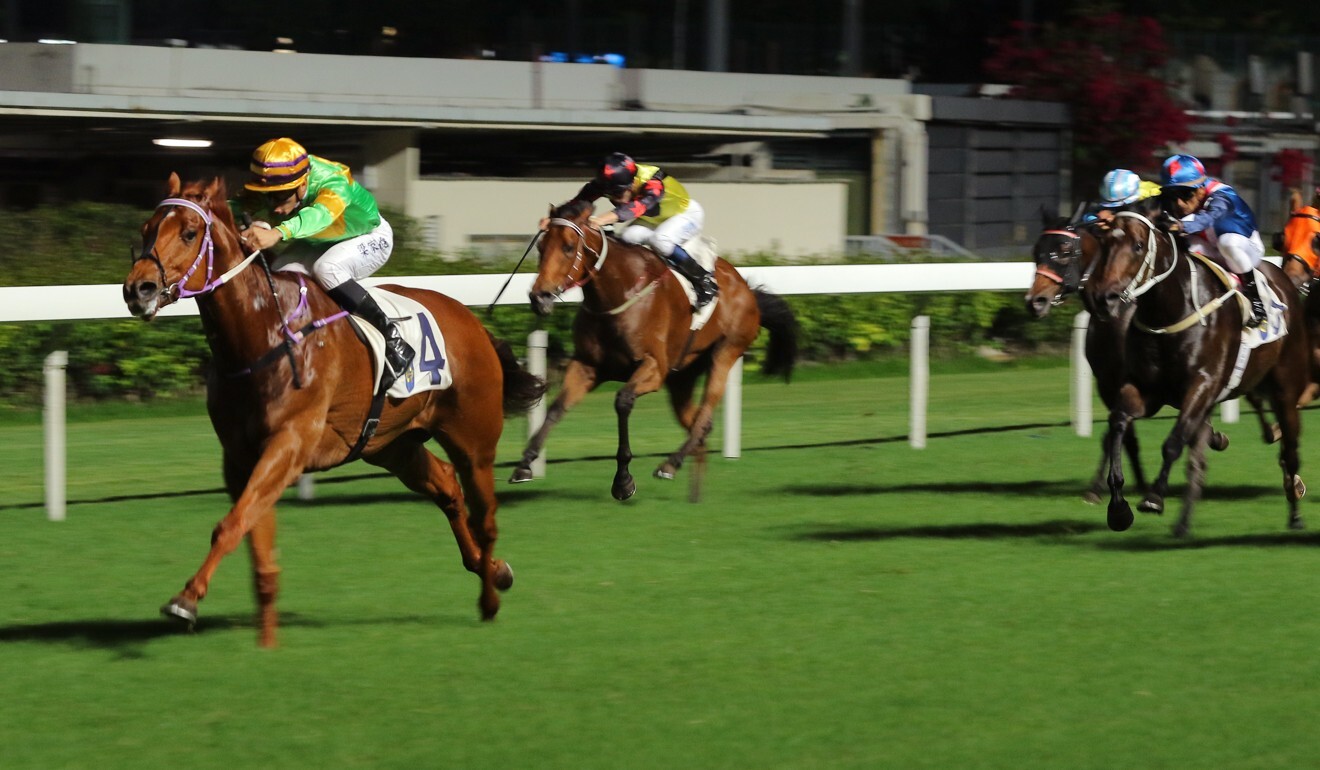 "Last season he was showing me plenty of ability but he was nothing but disappointing early this season.
"Looking back on it now, I think it is all in his head. You look at his first two wins which were really good, but in Class Four with no real opposition, he can jump and go.
"His first start this season – up in grade – they don't just let you get away with that, so in that sense he is a bit of a weak horse."
So, who saddled up $53 winner Divine Unicorn at Happy Valley last week, also takes consistent types Master Albert and Wonderful Tiger to the races again.