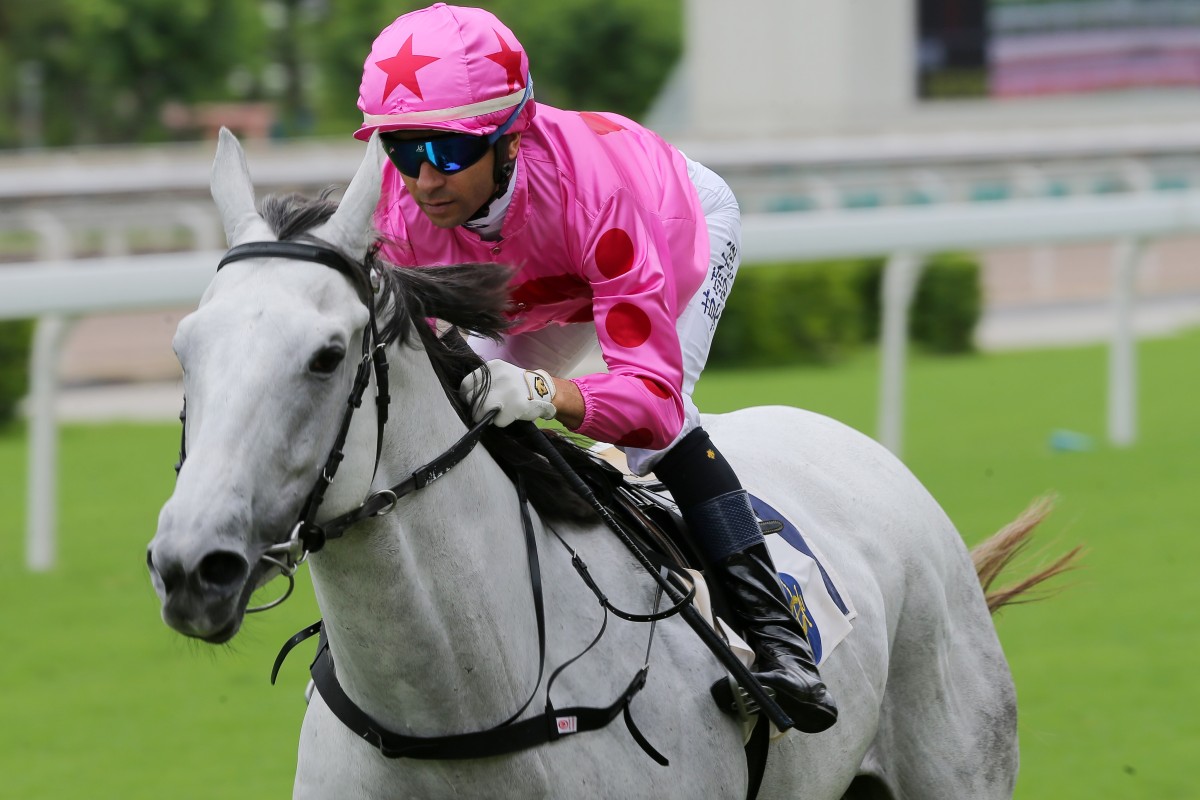 The Griffin Trophy honour roll boasts big names like Derby winner Luger and two-time Group One champion Pakistan Star, but the race looks destined for the scrap heap.
The HK$2 million contest, which is open to any three-year-old who has had their first career start in Hong Kong and is run over 1,400m in December, is set to be canned after a lack of support.
Griffin racing has been a staple in Hong Kong for decades, but it has fallen away recently with small fields and that was highlighted again on Sunday with five runners in the Chairmen's Day Plate (1,000m).
None of the contestants had won a race prior, while there was a long odds-on favourite in the form of Francis Lui Kin-wai's Chancheng Prince, who won convincingly under the guidance of Joao Moreira.
In theory, Griffin events provide an opportunity for young horses to ease into the high-pressure environment that is Hong Kong racing, but they do not drive any turnover – less than HK$28 million was invested on Sunday's race.
There have been five races for Griffins this season, with an average field size of 6.4. There were eight runners in December's Griffin Trophy, but none of them had won a race between them until Peter Ho Leung's Rich And Lucky took the prize.
A final decision on next year's Griffin Trophy is yet to be made, but it doesn't look promising.
"At the moment the recommendation is to not have the Griffin Trophy because it has lost its meaning," Jockey Club chief executive Winfried Engelbrecht-Bresges said.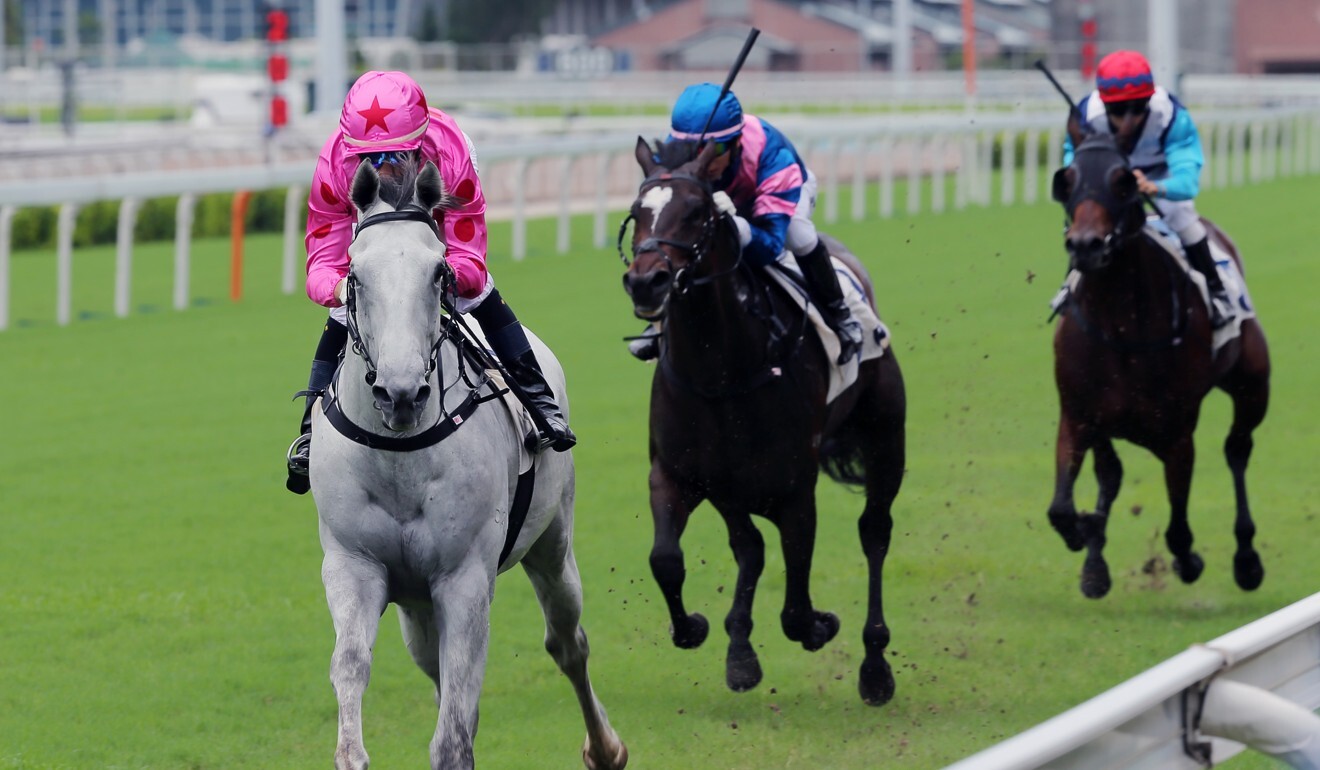 "The Griffin Trophy has to recognise horses with potential. If there is a pattern and these races are not supported, we can't just keep tradition because its tradition.
"If it doesn't deserve a special status, we can come up with something else. It's not a cost-cutting measure, it's really a reflection of how it is being supported. If it's not supported, you scratch it.
"I talk to a lot of trainers, some are very keen on Griffin racing, others don't want to bother and the majority will win out.
"At the other end, we want to upgrade the visibility of the four-year-olds – so we are looking at creating something around that. We will announce prize money, etc, at a later stage."
There is one more Griffin race scheduled for this season – a 1,200m contest on Sunday, July 5.
Cruz stays in the championship race
Tony Cruz remains a chance of securing his third trainers' championship after snaring a double at Sha Tin on Sunday.
The Hong Kong legend now has 55 winners for the term, tied with Lui, both men just four behind leader Ricky Yiu Poon-fai.
Cruz kicked things off with God Of Dragon (Karis Teetan) in the Class Three Li Cup (1,800m), before securing the last race, the Class Three Ip Jug (1,200m), with California Gungho.
The latter led all the way for Neil Callan at $15, pipping his stablemate and $2.90 favourite Mig Energy, in a result that certainly surprised his trainer.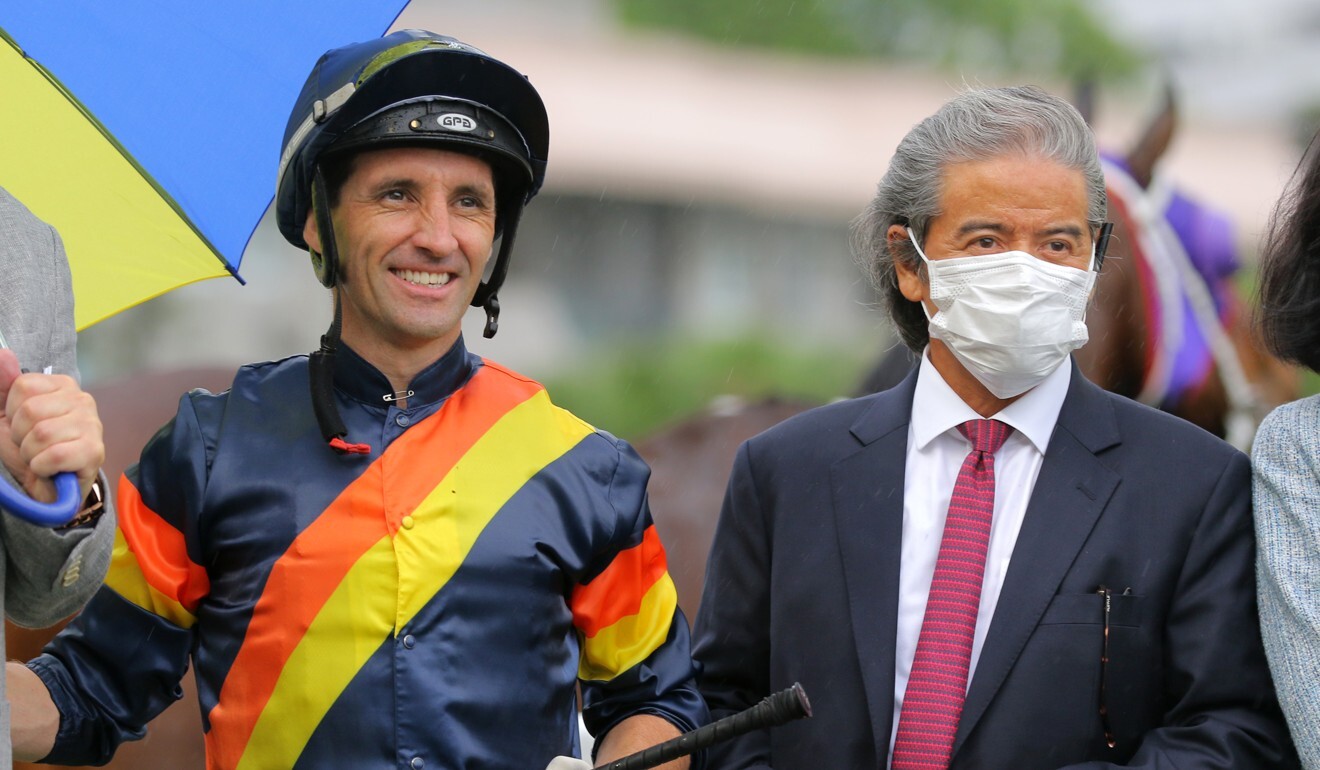 "He was the second reserve and he got into the race – I didn't think he would win," Cruz said. "I believe Mig Energy is a better horse still but the rain and the situation of the race helped [California Gungho]. He's a front-runner and nobody could catch him – he ran a perfect race."
With eight meetings remaining, Cruz remains hopeful he can catch Yiu.
"I'm still in the race – I need more California Gunghos," he laughed.
Status quo remains in hunt for jockeys' title
Speaking of championships, there was little movement in the ongoing battle between Zac Purton and Joao Moreira for the jockeys' gong.
They came into the meeting with the Australian holding a three-win advantage over his rival and that margin remains the same after they secured one victory each.
The Magic Man struck first, guiding Chancheng Prince to an easy win in the opening race before Purton struck back in the ninth event with Frankie Lor Fu-chuen's Chevalier Prince.
With no local racing on Wednesday night, the two stars can cool their jets before the run to the line.
Tsui's Knight sparkles after a break
His form didn't make for pleasant reading, but Sparkling Knight looked a new horse with a scintillating display down the Sha Tin straight.
In his five previous starts, Me Tsui Yu-sak's four-year-old had been beaten by a combined margin of 58.5 lengths.
But after his previous run in October, the trainer gave him a big break, sending him up to Conghua to help find his best form. It worked.
The $23 shot led from barrier to box in the Class Four Macwhinnie Cup (1,000m) with Dylan Mo Hin-tung in the saddle, leaving his rivals, including odds-on favourite Fabulous Eight, in his wake to salute by five lengths.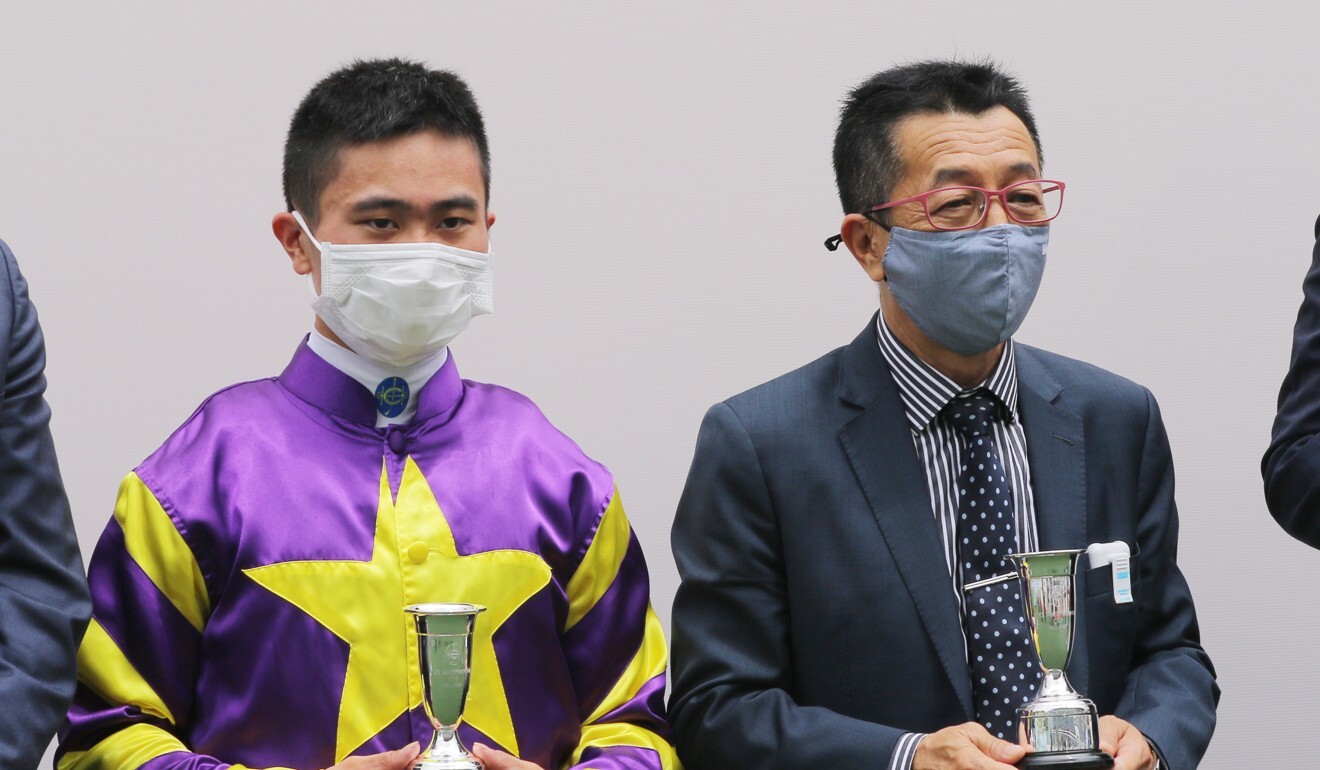 "He was out for eight months with a knee problem. He needed that time to recover and thankfully the owner was patient," Tsui said. "The break helped him a lot, the time he spent here at Sha Tin and at Conghua (between January and late May), he's been able to relax and mature – he's matured physically and in his head.
"That was much better than I expected but he had a light weight and the second and third horses had a lot of weight, so that helped him. Two weeks ago he trialled good and that told me he was healthy."
Attendant cracks ribs in a burst of Energy
Never underestimate the courage required to be a barrier attendant.
Chan Yuk-chung was lucky to come away with cracked ribs after copping the full brunt of a kick from Bundle Of Energy before the start of the second race.
The horseman rushed up to ensure the gate behind David Hall's gelding would remain shut, but instead had to wear a big hit to the chest after the horse lashed out.
Thankfully, he was wearing a protective vest because if the horse had hit anywhere else, it could've been much worse.
Just another reminder of the danger involved when working with horses.