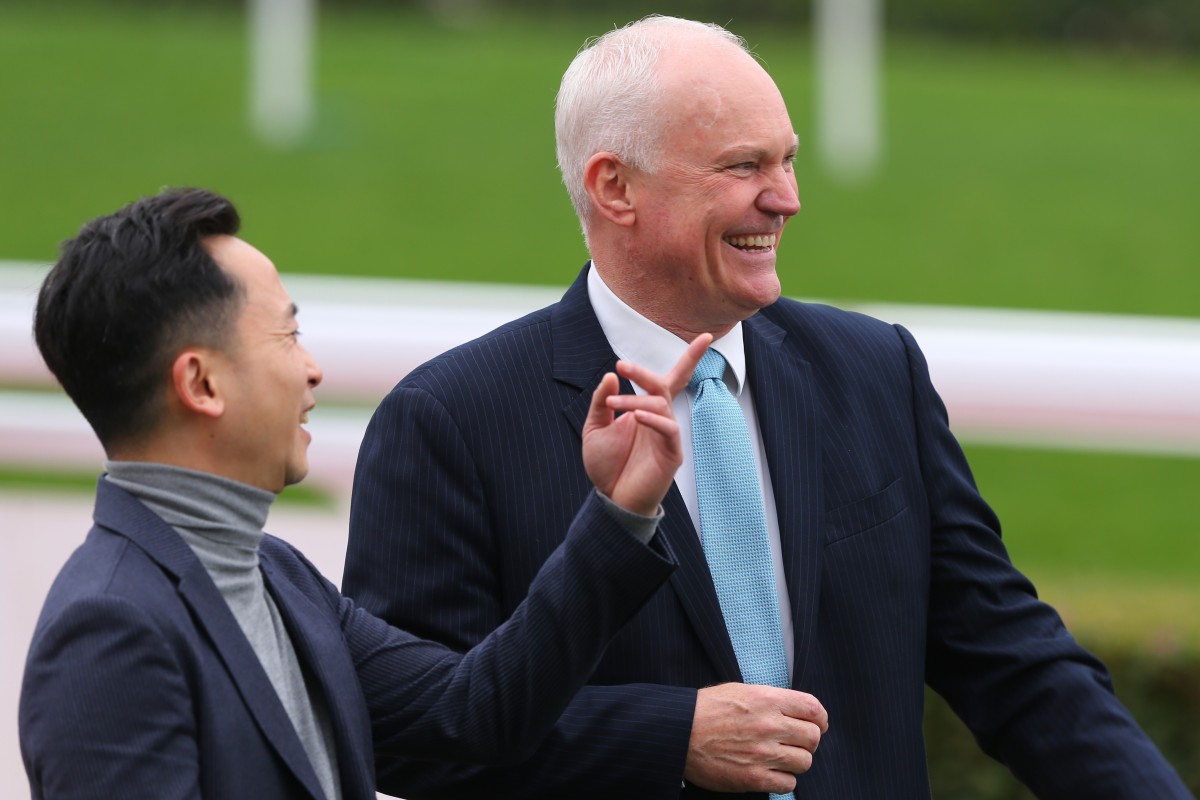 David Hall expects no major logistical challenges in setting up his Conghua stable in mainland China at the end of this season, despite not being able to visit the facility for the foreseeable future.
The Australian was offered a dual-site training licence recently and grabbed it with both hands after a strong injection of young horses into his stable.
"Normally we wouldn't really have the numbers to warrant it but it has come at a time this year where the numbers have strengthened up because we have had a lot of new horses come in," he said.
"It has come at a good time and the place seems to be working really well because the results are picking up week by week, there are a lot of winners coming out of the place so timing-wise it is good to get going there."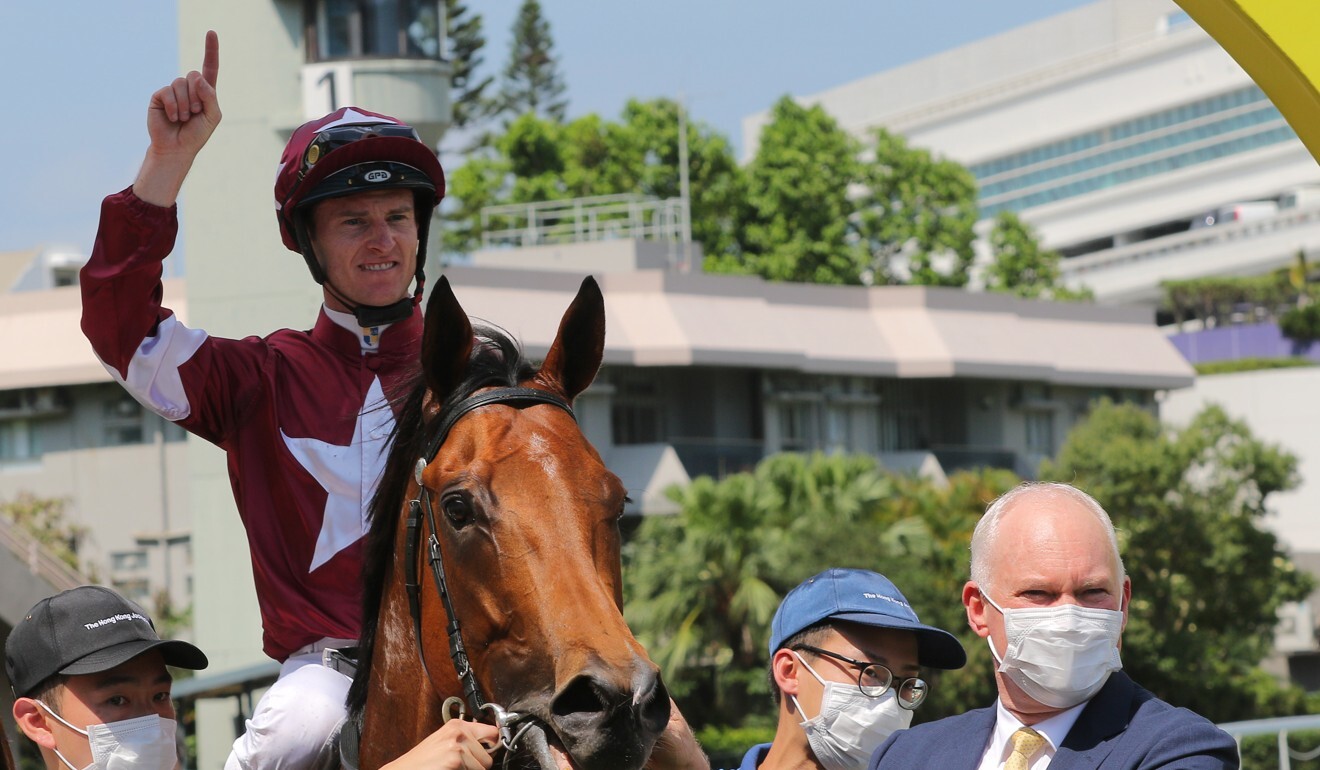 Hall's Sha Tin stable is currently full to the brim with 60 horses and now he will have a presence at the HK$3.7 billion facility, he can have maximum of 70 across the two locations.
While some trainers have been hesitant to take up a dual-site licence in the mainland due to a lack of staffing options, Hall said he was comfortable with his situation.
John Moore's assistant trainer Carol Yu Wing-sze will make the move at the end of the season to head up Hall's operation in Conghua.
"We were fortunate enough to have a couple of staff who were actually really keen to go and I will have Carol once she is finished with John [Moore], she will have to go and do the quarantine and then be straight up there," he said.
"I have a couple of boys from the stable going up, the riding boy and the head lad and then Carol will be the assistant trainer there."
With the 56-year-old looking to hit the ground running, Hall will have horses heading to Conghua as soon as this season finishes.
"The truck goes up on the last day [July 15], so the horses will leave on that day, we will have five on that day, five the next week and then five more the week after that," he said.
"At this moment I won't be able to go up there but I have been up there a couple of times before, I did the tour then we had runners in the race meeting there, the one thing about it is that it is pretty much a replica of what is here at Sha Tin, it is just bigger, better and brighter.
"There is not a lot of thought process or anything you are that concerned about like the tracks or anything.
"There is an uphill gallop and it is a straight pool, not a circular pool but they aren't big problems. The dirt track is the same, the small track is the same, the trotting ring is the same and the stables are the same, just bigger and brighter, hence why the horses are doing well there."
Hall will saddle up High Rev on Wednesday during a rare daytime meeting at Sha Tin.
The five-year-old has flashed considerable ability in Class Three grade but has struggled to make the step up into Class Two.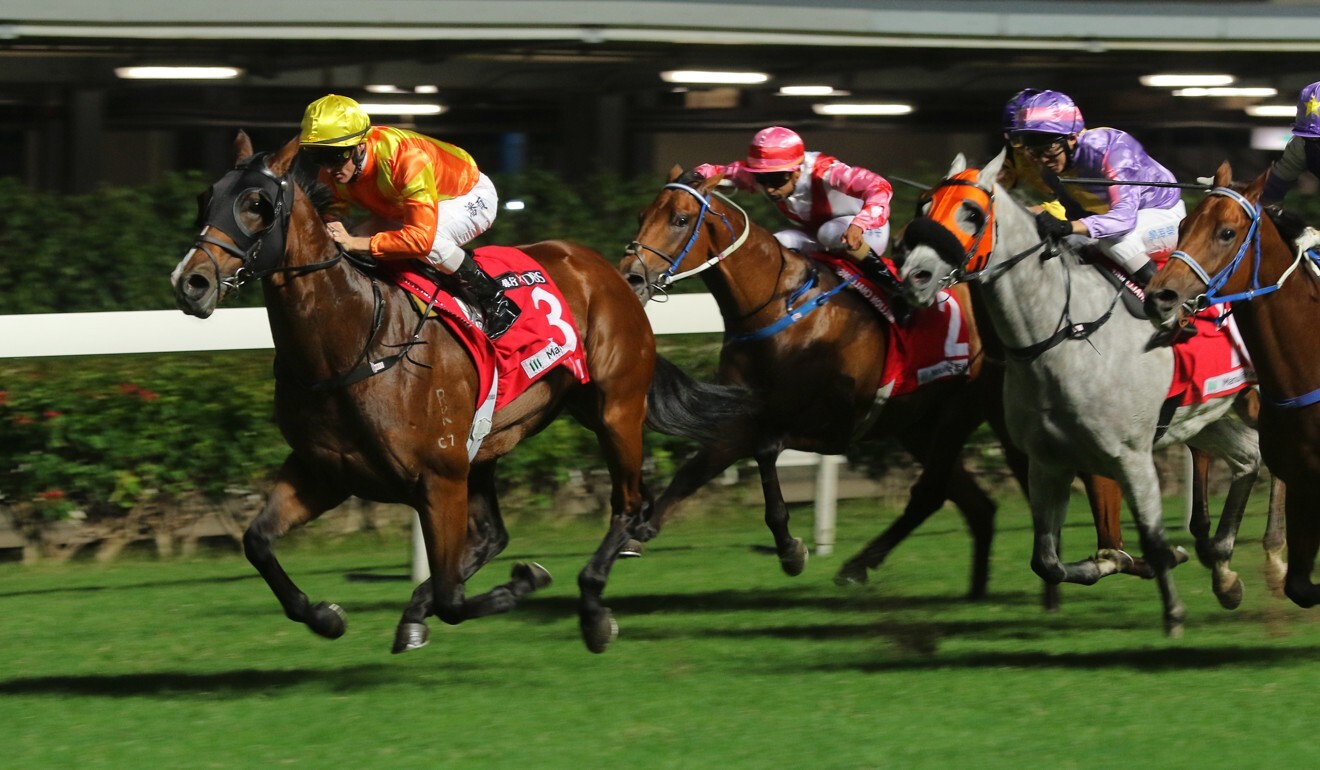 "I thought he might be able to win in Class Two the way he was handling Class Three, but he has been unlucky a couple of times," Hall said.
"He is certainly good enough to be winning in [Class Two], it is just when the cards fall right for him."
Should he be able to cause an upset, it would be a fitting farewell for jockey Ben So Tik-hung who Hall has formed an affinity with.
"It would be good, I have supported him over the years and he is a good friend," he said of So, who will retire from race riding at the end of the season.