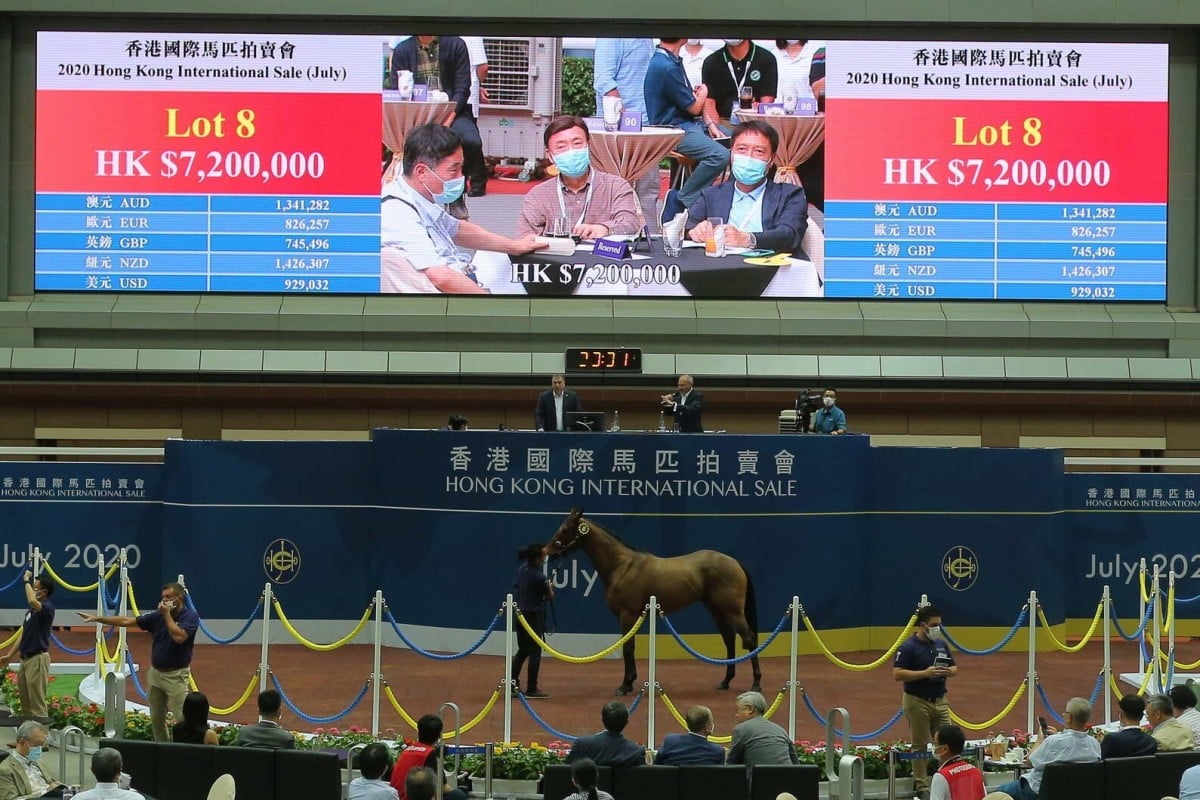 In a surprise outcome given the financial impact of the Covid-19 crisis and general uncertainty in the city, Jockey Club owners splashed the cash at Friday night's Hong Kong International Sale (July), spending HK$74.3 million for the 19 horses on offer.
An I Am Invincible gelding was the top lot, going under the hammer for HK$7.2 million, out of a High Chaparral mare called Utopia, who was the dam of Volatile Mix – the 2017 Group One South Australian Derby winner.
Businessman Kin Sun Sze-to, who also owns the Chris So Wai-yin-trained Harmony Rich, was the man with the winning bid.
Next in line was a Zoustar gelding for HK$6.5 million, followed by two lots for HK$6 million – a son of Per Canto and one from Savabeel.
The average price across the July sale was HK$3,910,526, well in excess of the May sale where the 11 horses averaged HK$2,881,818. The two sales will be combined for 2021.
In any case, Jockey Club director of racing business and operations Bill Nader was delighted with the outcome.
"This was a very good sale, it exceeded our expectations," Nader said. "Overall, we have to be pleased with the results and it might be a good sign for the economy in Hong Kong that things could be rebounding, because the money was with us tonight.
"The horses presented well and I don't think anyone was surprised by the sale-topper. There was a good mix of pedigrees, I think the buyers had a lot of variety and hopefully there's some value there for our owners.
"Last year we sold 20 lots at the July sale averaging HK$2.4 million and this year we had 19 lots averaging over HK$3.9 million, so this sale was very healthy."