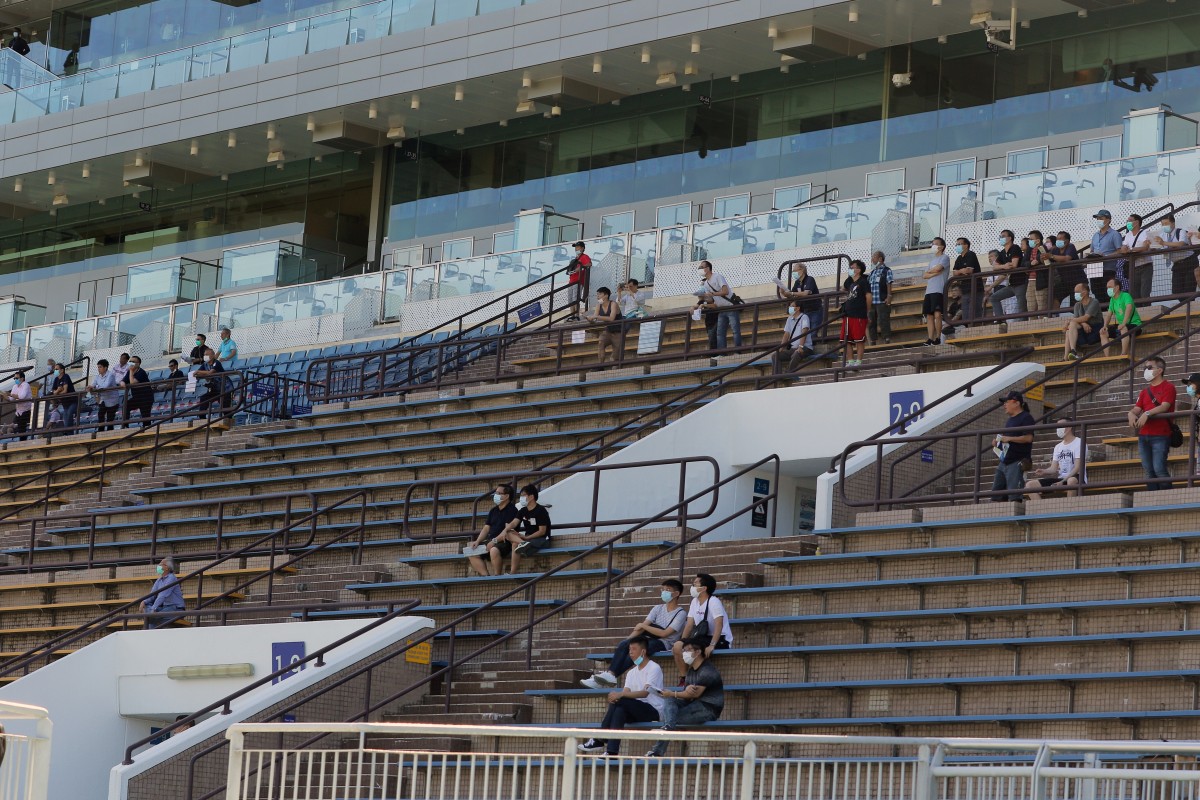 Shining Gem's victory in Sunday's Class Two Yan Chau Tong Handicap (1,200m) was fairly unremarkable in the grand scheme of things but that didn't stop him receiving the biggest cheer of any Hong Kong winner in five months.
Members of the public were allowed back on course for the first time since early February and with the scorching sun tucked safely behind the Sha Tin grandstand, the punters emerged from the dining rooms for the last event and offered a glimpse of the fervent atmosphere Hong Kong racing is famous for.
It was nothing compared to the buzz that fills Hong Kong racecourses in more normal times, but it was a welcome change to the empty feeling that has become commonplace during the restrictions put in place to combat Covid-19.
While crowd numbers have hovered around 1,500-2,000 since members were allowed back on course, the jump to 3,514 – including 878 general public – made a significant difference to the vibe at Sha Tin.
"We worked very hard for this and we're delighted that we could bring our public back. The reaction from them was enthusiastic, I talked to some of them and they were more than happy," Jockey Club chief executive Winfried Engelbrecht-Bresges said.
"We've had really positive feedback around how it was handled. It has been the most unusual season and it's really good to see that we could bring the public back.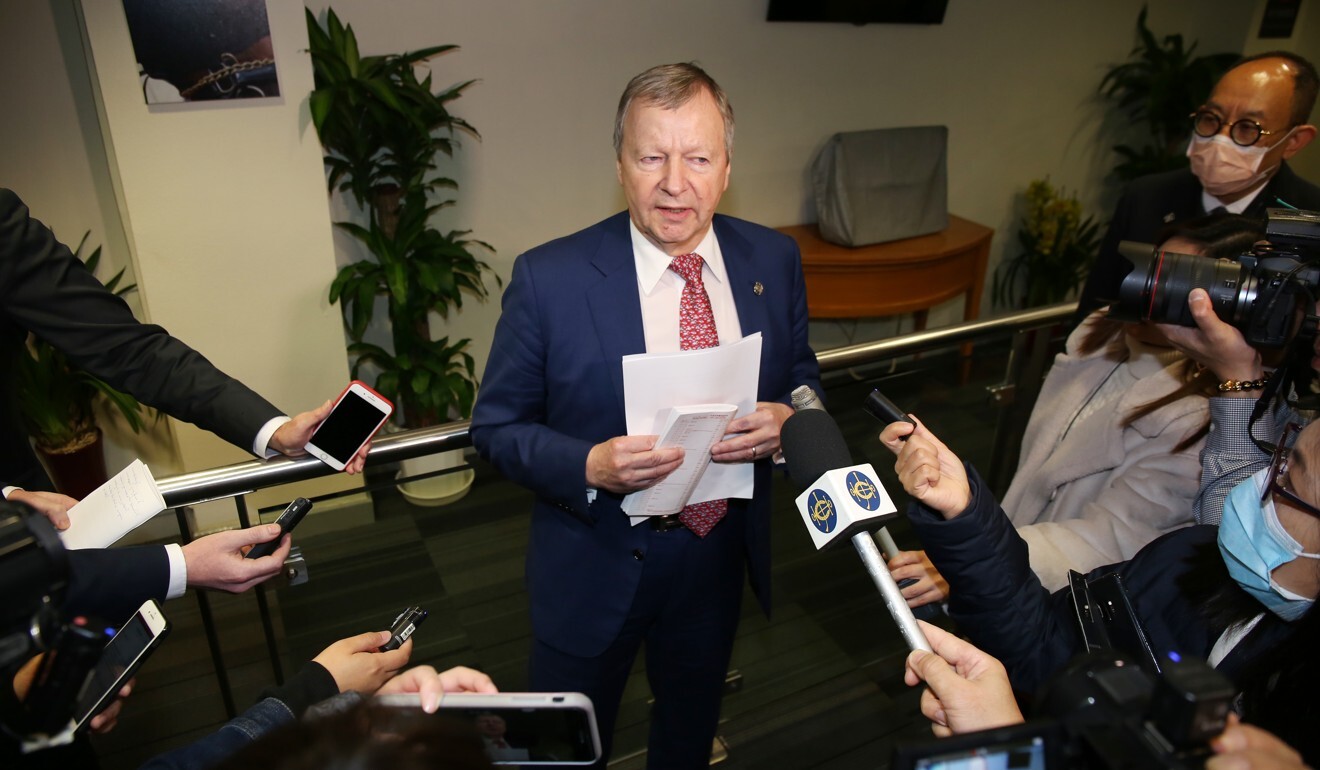 "This is a step in the right direction. We did a lot of rehearsal around the whole admission process with health certificates, social distancing etc and it ran extremely smoothly. Hopefully we can build on this and keep training ourselves, even for next season."
Everyone on track had to have a restaurant reservation, complete a health declaration and wear a mask. Tickets sold out in under half an hour, with racing-starved fans scrambling to secure their seats.
Engelbrecht-Bresges said numbers will be similar for the remaining three meetings of the season, but is confident he can ramp things up significantly come the start of the new term on September 5.
"I'm not sure if we can get a little bit more for the last meeting [at Happy Valley on July 15] but there won't be a massive difference," he said.
"The most optimistic scenario is that we could maybe have 20,000 people [next season]. If we keep all these processes in place then you can only channel a certain number of people."
However, Engelbrecht-Bresges added that it could be some time before the world-famous Happy Valley beer garden is up and running again.
"We are looking at what we can do for Happy Wednesday. We will have time in the off-season to look at different scenarios, but walking around freely in the beer garden with a mask on is maybe not what people are looking for," he said.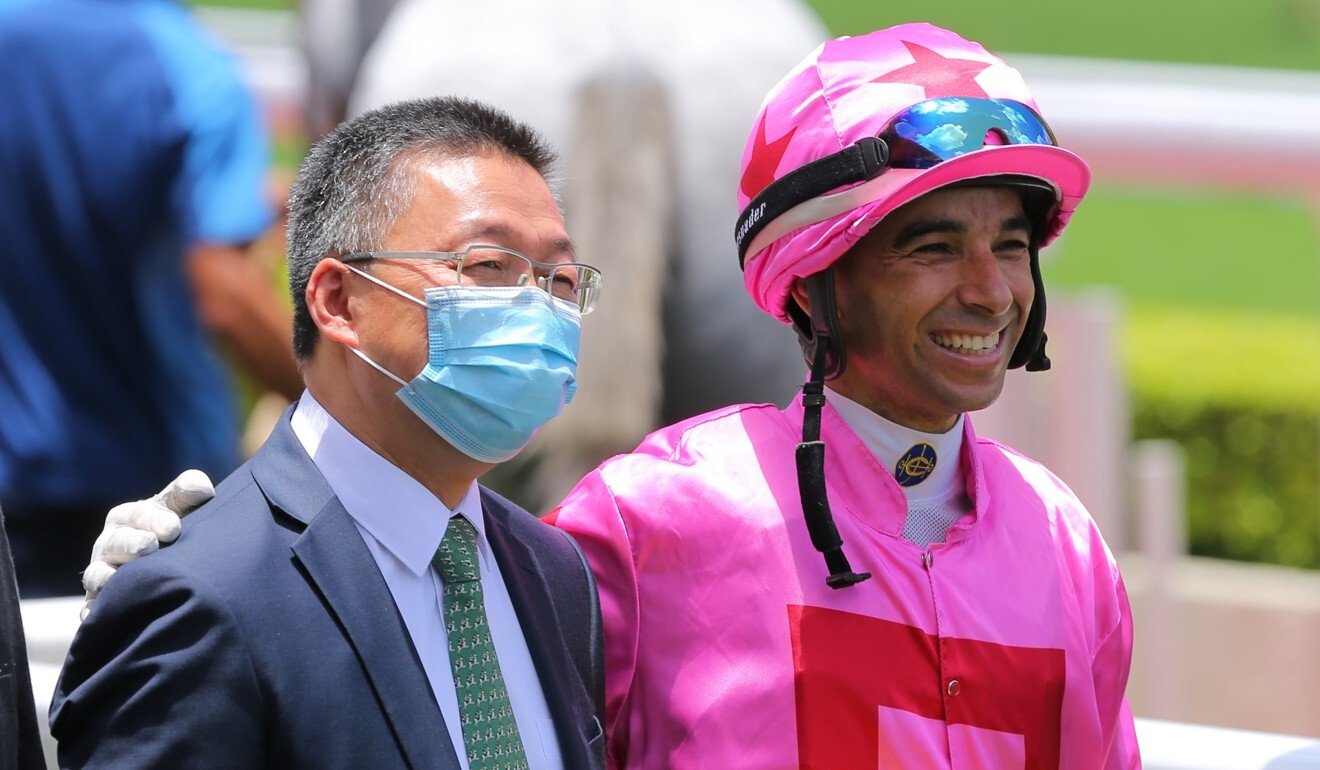 Trainers' title remains tight
While Zac Purton took a stranglehold on the jockeys' title at Sha Tin on Sunday, the trainers' premiership remained neck-and-neck with Ricky Yiu Poon-fai, Francis Lui Kin-wai and Tony Cruz all landing one winner.
Shining Gem's win took Yiu to 64 for the term and his one-win lead over Lui remains intact, while Cruz is four back on 60 and in desperate need of a big haul to stay in the hunt.
It was Lui who struck the first blow, taking out the opening event thanks to Chancheng Prince's victory in the Castle Peak Bay Plate (1,200m) for Griffins.
The three-year-old colt's second consecutive victory took Lui into the lead by virtue of him having more seconds than Yiu.
"It's a very competitive battle with Ricky," Lui said. "Chancheng Prince is improving, he's a quiet horse with a good temperament – that's why he can improve step by step."
Cruz struck in race two, taking out the Class Four Sha Tin Hoi Handicap (1,200m) with More Than Enough, while Yiu waited until the last race to regain his ascendancy.
For the third meeting in a row, Yiu struck late in proceedings with a double-figure winner – with Shining Gem ($16) following on from Precise Express ($33) on Wednesday and Alcari ($27) on June 27.
"All my winners lately have been long shots, it's been unexpected," Yiu said. "There were a few negatives with Shining Gem, a strong field, a bad draw and we had to ride for luck.
"On the C+3 [track] there is a long straight, my horse can accelerate so long straights help him."
In a field featuring exciting youngsters Lucky Express and Armando, as well as proven Class Two performer Mr Croissant, Derek Leung Ka-chun took Shining Gem to the back of the field from gate 12 before weaving his way through the field in the straight to salute.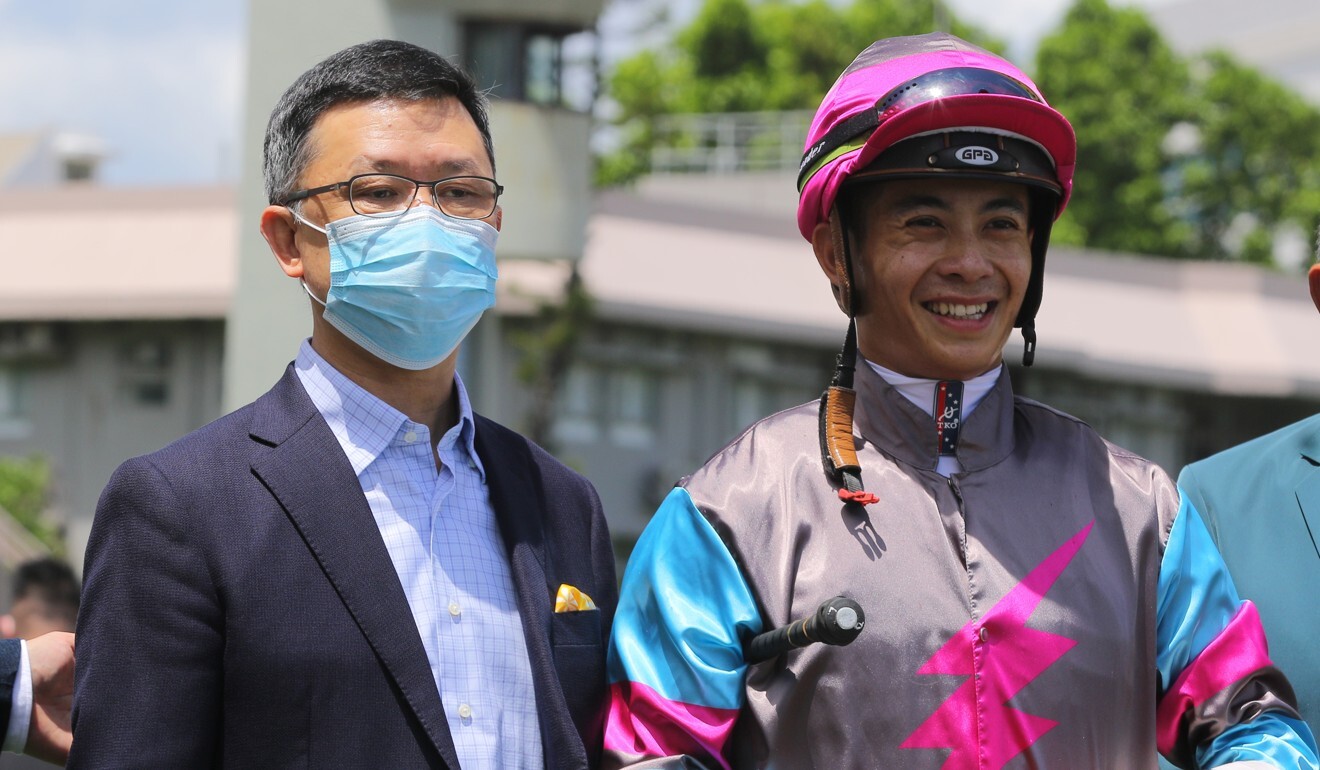 Ho makes late Run
Peter Ho Leung moved to within one winner of meeting the Jockey Club's minimum performance benchmark on Sunday afternoon, with Hay Run saluting in the Class Five Kat O Hoi Handicap (2,200m).
With Leung in the saddle, the seven-year-old delivered Ho his 15th victory for the term after sitting fourth in the run and finding enough in the straight to take out one of the season's least inspiring contests.
"Luckily he got a good draw, jumped well and saved ground on every turn. Derek did a good job, he knows the character of the horse," Ho said. "It's a very good winner for me, I hope I can make it [to 16]."
Trainers are required to land 16 winners a season to avoid a strike – 18 if they have a Conghua stable – with those who collect three strikes finding themselves in a fight to keep their career alive.
Ho has three meetings to find winner number 16 and believes his best chance may come at the season finale at Happy Valley on Wednesday week, with the 59-year-old earmarking Chunghwa Jingshen as the horse most likely get him over the line.
"I will put him in the last meeting in Class Five over 1,000m. He trialled the other day on the dirt and he finished very strongly," Ho said.
Leung's double took him to 28 winners for the term and into equal sixth on the jockeys' table with Matthew Poon Ming-fai, who had one winner on Sunday.