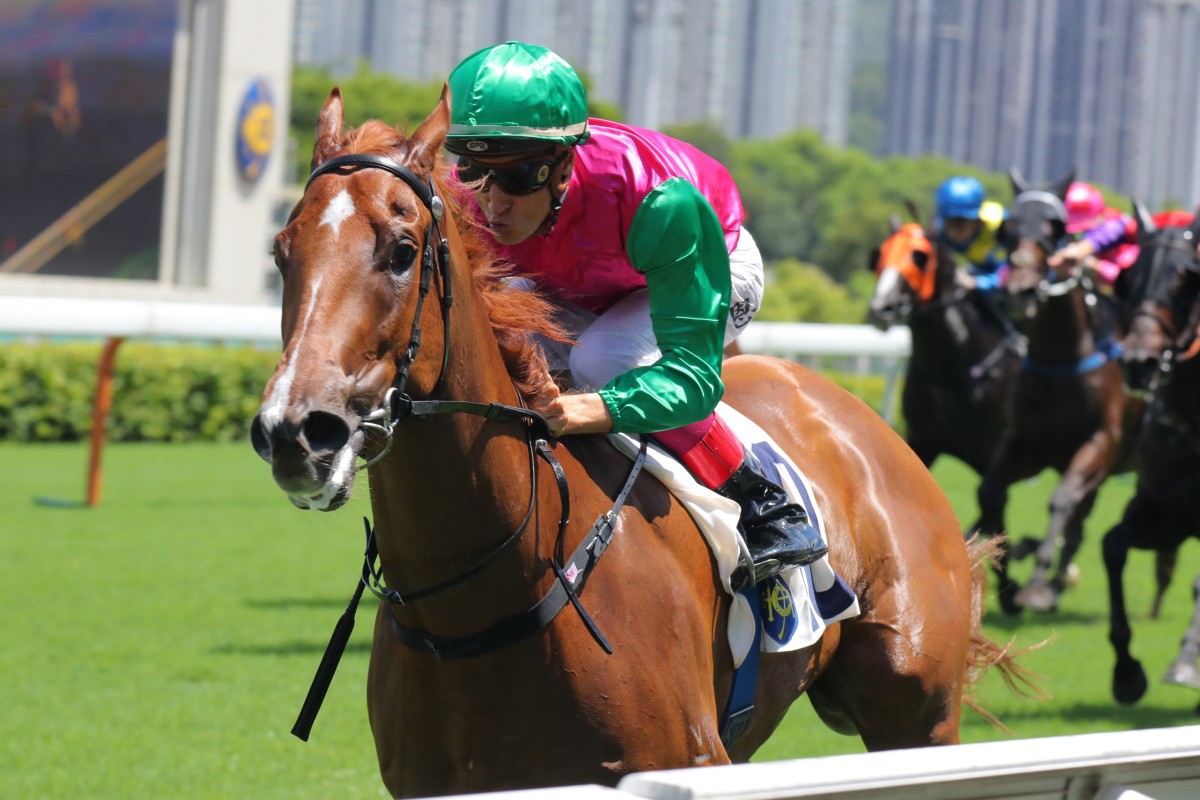 Joyful Fortune has been the talk of trackwork for the past couple of months and the precocious youngster justified the hype with a dominant debut victory at Sha Tin on Sunday.
The three-year-old son of Nicconi has impressed all and sundry since arriving from Australia in February and the expectation was he would prove far too good for his rivals in Class Four when he did finally grace the track. That's exactly what happened.
Sent out a $1.85 a favourite, the David Hall-trained gelding went straight to the front under Blake Shinn and was never headed, coming away to win the Tathong Channel Handicap (1,000m) by four-and-three-quarter lengths.
It wasn't just the manner of the victory that caught the eye – Joyful Fortune stopped the clock at 55.07 seconds, eclipsing Classic Unicorn's class record of 55.12 from 13 months ago.
It was the perfect start to his career and Hall was delighted with the outcome.
"He's given all the indications he was going to do something like that but maybe a bit of a tailwind helps the time and makes it look even more impressive," he said. "You can see it all in the mornings but you need to see it on race day.
"He's a talented horse, there's no question. From day one he's looked like that – he's got a beautiful action and we've concentrated on keeping his demeanour quiet and relaxed and that's been working really well.
"His brain has just been terrific – for Hong Kong, he's a perfect horse. He's very well-behaved, he's a good doer in the stable. Physically, he's a three-year-old and in six months he's going to be a lot stronger. It augurs well for the future."
When you have a horse of considerable ability on your hands, there are plenty of people ready to offer advice about the best way to handle them but Hall was comfortable doing things his way.
"It is what it is," the Australian said. "I think everyone thought I would run him and then I trialled him around the bend for the education.
"I was always going to run him down the straight the first time, but at least he's had the experience of being around the corner now. I don't think he's just a 1,000m horse, I think he can run 1,200m no problems. He's pretty exciting."
While Joyful Fortune promises plenty, the trainer won't be rushing him.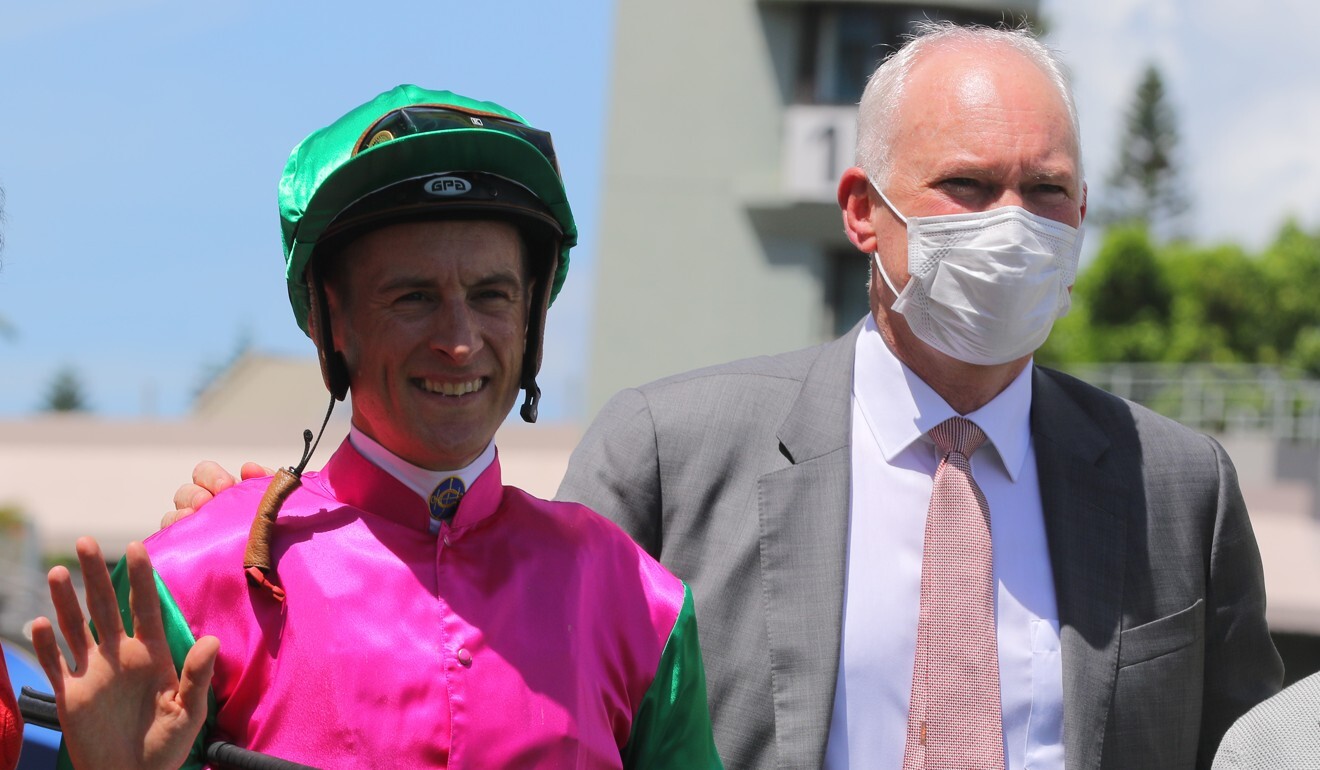 "We'll just progress in the new season – he won't be thrown in the deep end or anything – it will all come around too quickly to talk about December or anything like that," Hall said. "He'll just progress and when he tells us he's ready for the big time, we'll all know."
The result was also an important one for Shinn – his 13th winner of the term – after working very closely with Joyful Fortune over the past two months.
"It's pretty satisfying for myself, for David, the owners and the whole stable," Shinn said. "Trials are one thing but races are another and he stood up today. He delivered in spades.
"He was a little bit lost out in front but when I asked him to change gear at the 400m, he immediately picked up and won with a bit in hand. He's got a little way to go, but he's ticking all the right boxes."
Joyful Fortune was the first leg of a running double for Hall, who then tasted success with Eight Trigrams (Matthew Poon Ming-fai) in the Class Four Rambler Channel Handicap (1,200m).