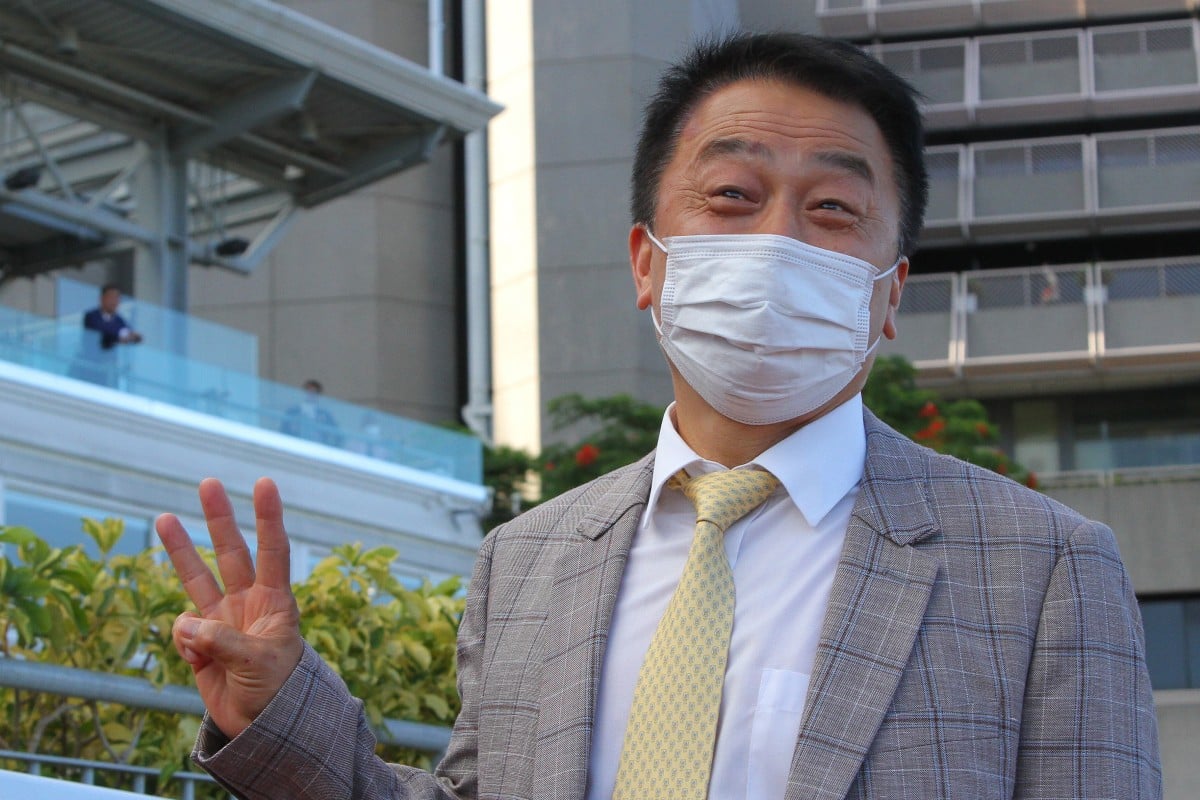 Ricky Yiu Poon-fai has one hand on the coveted Hong Kong trainers' championship after a treble at Sha Tin on Sunday propelled him four wins clear of his two nearest rivals.
The veteran handler entered Sunday's penultimate meeting one win clear of Francis Lui Kin-wai and three in front of Tony Cruz but a strong finish to the card ensured he will remain a raging-hot favourite to win his first title in his 25-year career.
"It is a big relief, we are getting there, we are holding the cup on one side, aren't we?" Yiu said after Good Luck Friend's victory in the last race of the day.
The three-year-old capped off a stellar day for Yiu, who also tasted success with Super Oasis and Natural Storm while celebrating his 63rd birthday in the process.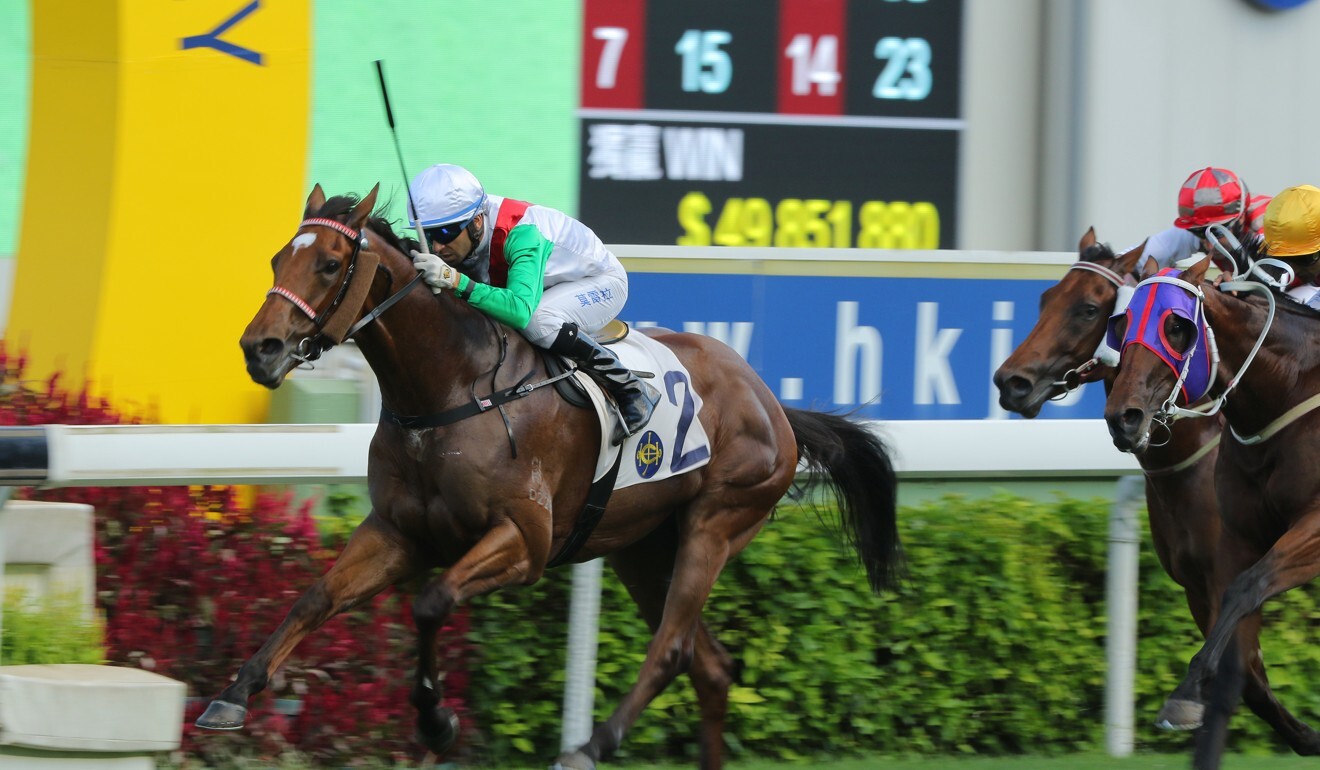 A big performance from Yiu was required after Cruz came strongly during the middle of the card with a quick-fire double thanks to Circuit Hassler and Mr Aldan.
Help came in the form of two first-time winners in Natural Storm (Class Four Solar Hei Hei Handicap) and Super Oasis (Class Two Hong Kong Racehorse Owners Association Trophy).
After a midseason switch to Yiu's stable, Super Oasis relished a drop back in trip under 10-pound claiming apprentice Jerry Chau Chun-lok.
"Dropping him back to 1,400m I think was the key, a change of tactics was the thing that helped, over longer distances he would hit the front and then get beaten," Yiu said.
"Now he is chasing, he loved the pattern today, chasing the horses in front. On form I thought he was the best horse in the field, it was down to how he coped with the 1,400m.
"I am starting to see some daylight now [in the title race], it was a total blindfold before that."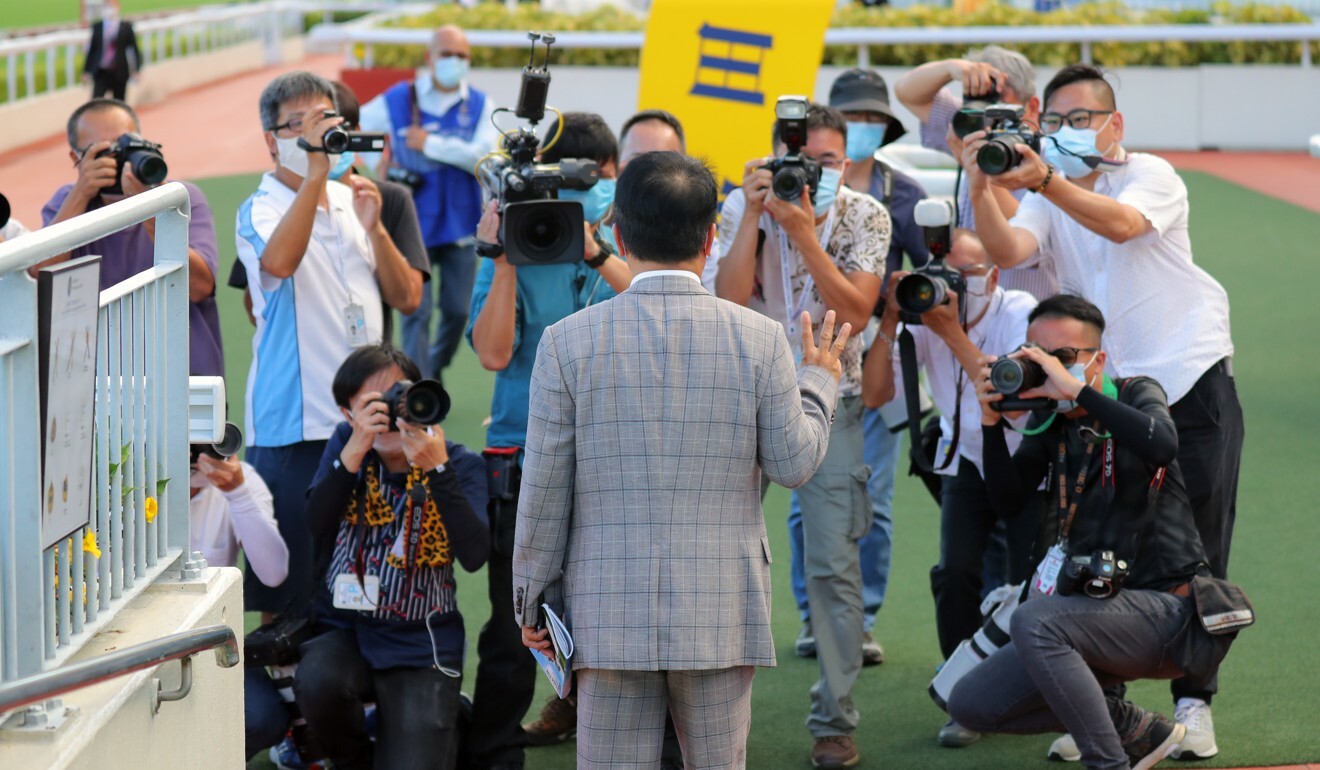 While he has been slugging it out with Lui atop the table for several months now, Yiu said he was loving every minute of it.
Having never been in title contention in his entire career, Yiu is delighted with how the season has played out while working under the microscope of leading the title race.
"It is the first time I have had this experience towards the end of the season, I am enjoying it. I love being in the competition like this," he said.
Good Luck Friend's victory had Yiu looking to the future, however, with the handler declaring his batch of young horses among the best he has had.
Yiu consistently travels to yearling sales around the world to buy new stock and said he is being rewarded for his hard work in identifying the next crop.
"He's been amazing this horse, I am always looking for horses by this sire [Swiss Ace], I think he is good," Yiu said of the three-year-old, who improved his record to four wins in six starts.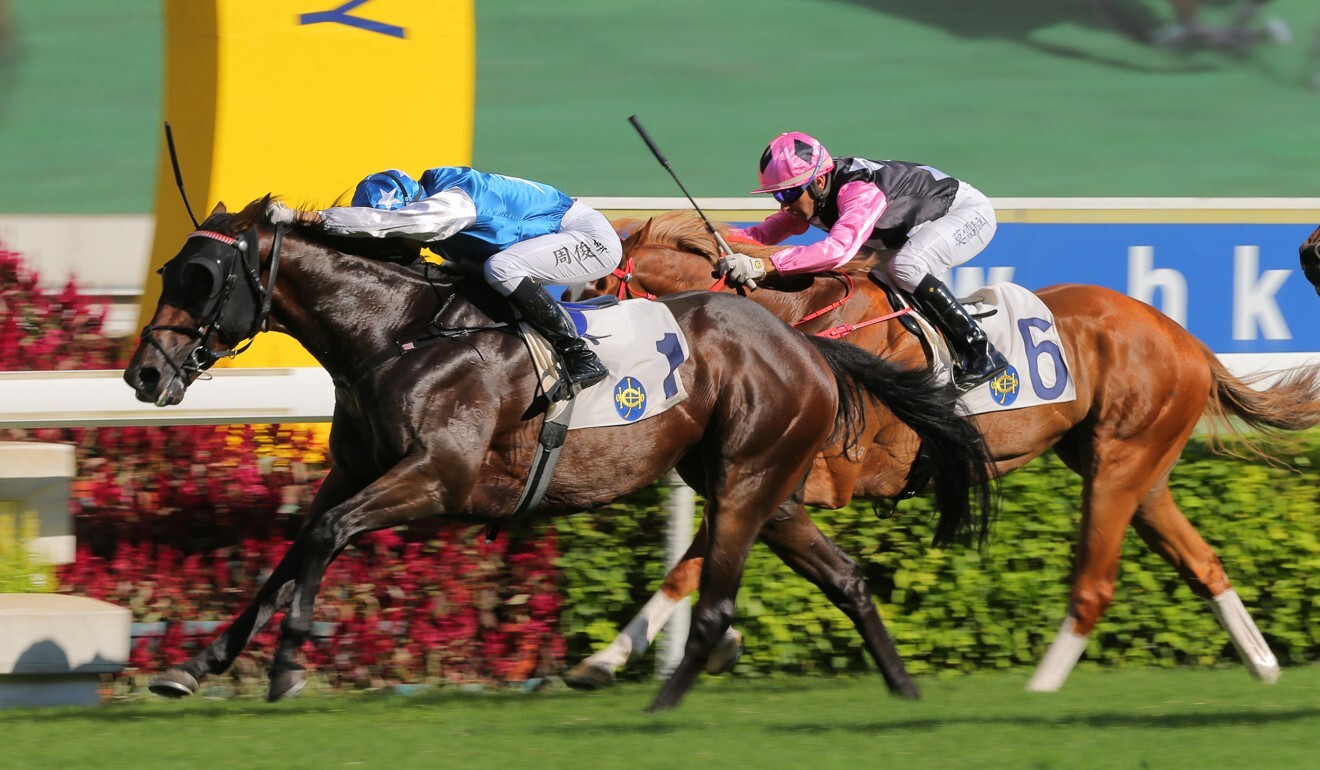 "My youngsters, most of them are good. They are up-and-coming, they are proof what I have done at the sales is working, I have got nine or 10 from the sales myself."
With a four-win advantage heading into Wednesday night's season finale at Happy Valley, it would require nothing short of a miracle for either of Cruz or Lui to pinch the title.
Lui has seven runners on the night while Cruz has just four, meaning all of his will need to win to be any chance for the title.
Between them, Yiu, Lui and Cruz have 37 horses entered for Happy Valley on Wednesday night but just 15 of them will run after most were balloted out.
"It is hard to get a runner in, I have two that are first emergency and only four runners but it is about the same as the other trainers so it is fair at least," Yiu said.