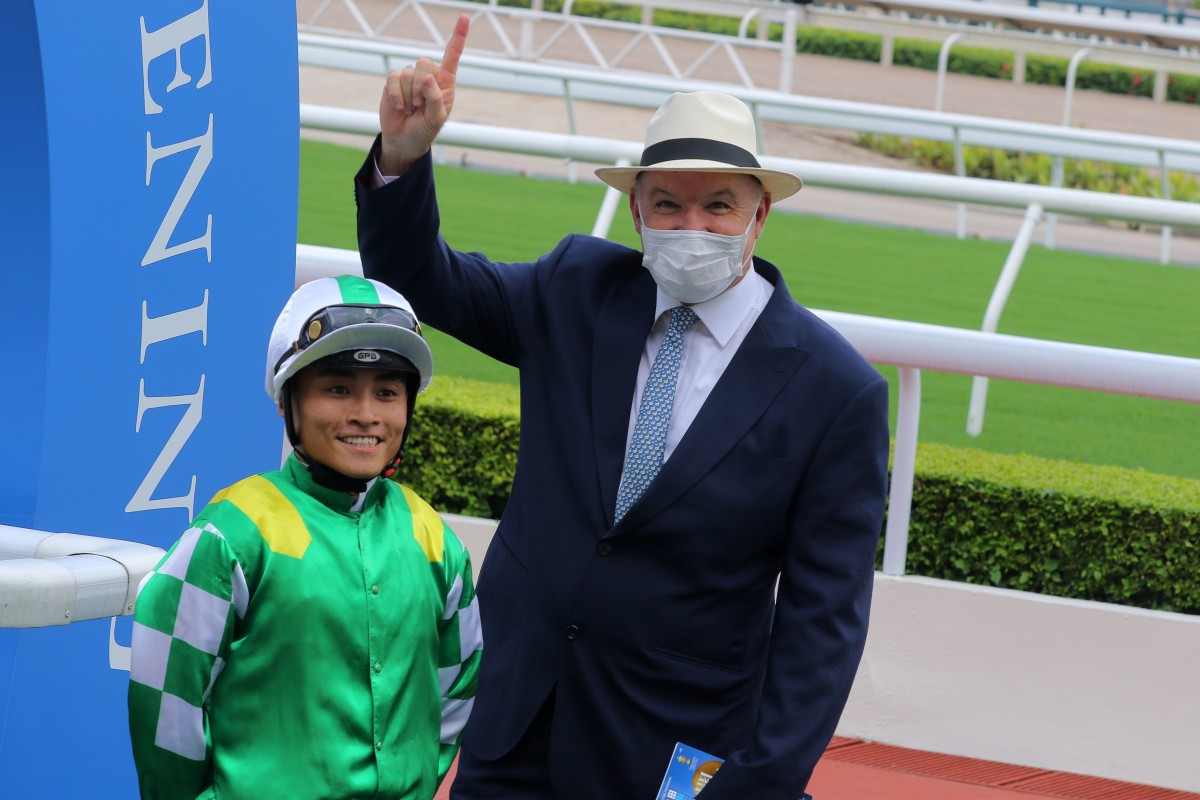 It had been 15 years since David Hayes headed to the races as a Hong Kong trainer but on Sunday it felt like he had never left, so seamlessly did the champion handler slip back into proceedings at Sha Tin.
There was a sense of inevitability in the build-up that Hayes would get off to a winning start but the man himself was still relieved to head home with a double in his keeping thanks to victories from Moneymore and Metro Warrior, who both started favourite.
"When I started I hoped to get a winner on the first day and to get a couple is a nice relief," Hayes said. "It's nice to have that first win off your back, you don't want to have 10 or 12 outs because it just keeps getting brought up."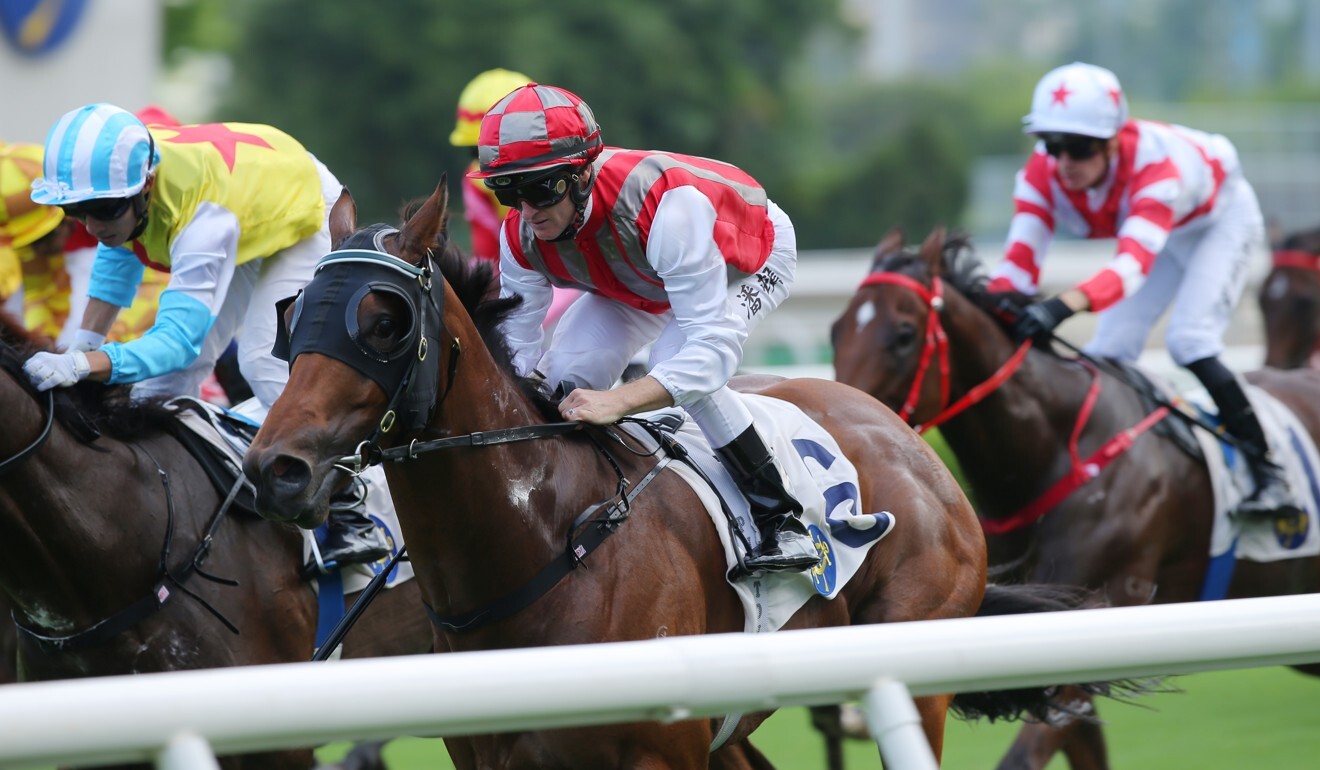 After wins with his first ever runner, his first Hong Kong runner back in 1995 and his first on return to Australia in 2005, there was always going to be a laser focus on the 57-year-old's first starter in Moneymore.
It came nice and early in the second race of the day, but even a veteran like Hayes admitted he eventually felt the pinch.
"I was really good and then just before the race I was a bit numb with my first runner after so many years," he said.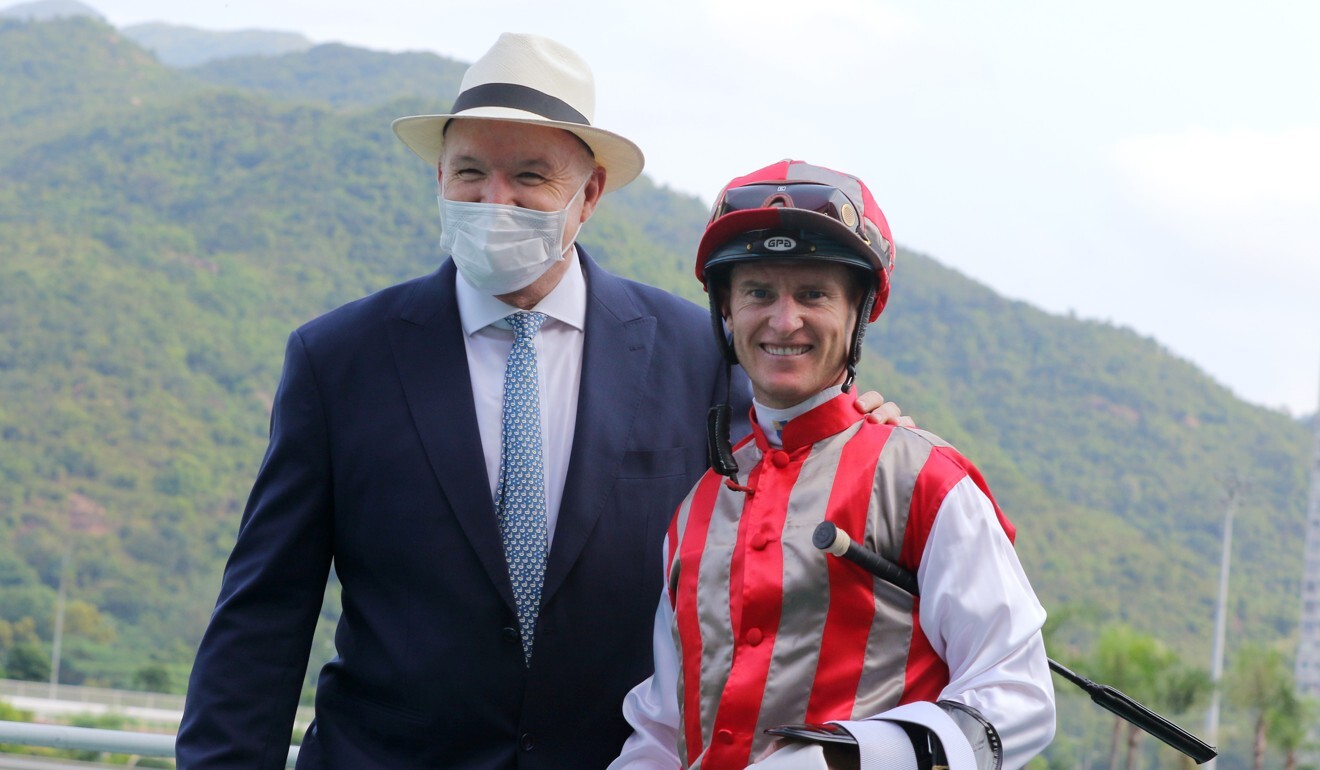 While Hayes missed the "50,000 punters that would have given me a nice cheer", there wasn't much else about his first day back on the job – or anything since he returned to Hong Kong – that caught him by surprise.
"There's so many trainers I used to train against still here and so many of the staff are the same," he said.
"All the riding boys that used to ride for me are assistants or trainers now and so I feel very familiar.
"I understand how my owners think. A new trainer that's never been here sometimes takes a lot of adjustments and some never adjust, but I knew what I was getting myself in for."
The victory of Moneymore no doubt made the day a whole lot more relaxing for Hayes, with Keith Yeung Ming-lun piloting the former Chris So Wai-yin-trained six-year-old to his first victory at start 23 in the Class Five Kowloon Peak Handicap (1,200m).
"He works like a horse that would be a midweek city horse in Australia," Hayes said. "But some horses work well and run like pussy cats, so I was pleased to see him show a lot of fight and get the job done.
"It's good to see a horse trial well and come out and run well – it means they're putting their form together so he might be a horse to follow in the lower-grade races in the next month or so.
"I thought the margin wasn't too big so please Mr Handicapper, don't be too hard. I would say he could win again, he's really enjoying life in my stable and I can't see why he won't win again in this class."
Metro Warrior's win came in the Class Three Lantau Peak Handicap (1,000m), with Zac Purton sitting just off leader Allied Agility in the run before easing his way up the outside rail and hitting the front 200m from home.
Hayes trained the four-year-old son of Fastnet Rock in Australia before he was purchased by Hong Kong connections and was keen to capitalise on his fitness after he ran twice in the last two weeks of last season for John Moore.
"I was very pleased to have the champion on the last 200m, he knows how to hit the line," Hayes said of Purton's work.
"I thought his trial was a bit below par but the blinkers really sharpened him up and the trial brought him on.
"It was a solid win and hopefully he can get another one – I think he'll be better around the bend. I pushed him pretty hard for this race so I might send him to Conghua for a bit of a change in environment.
"He raced late in the season for John – he ran at the last [Sha Tin meeting of 2019-20] and now the first day so I'm mindful of that. I wanted to use the residual fitness so I think a little trip to China might be good for him."