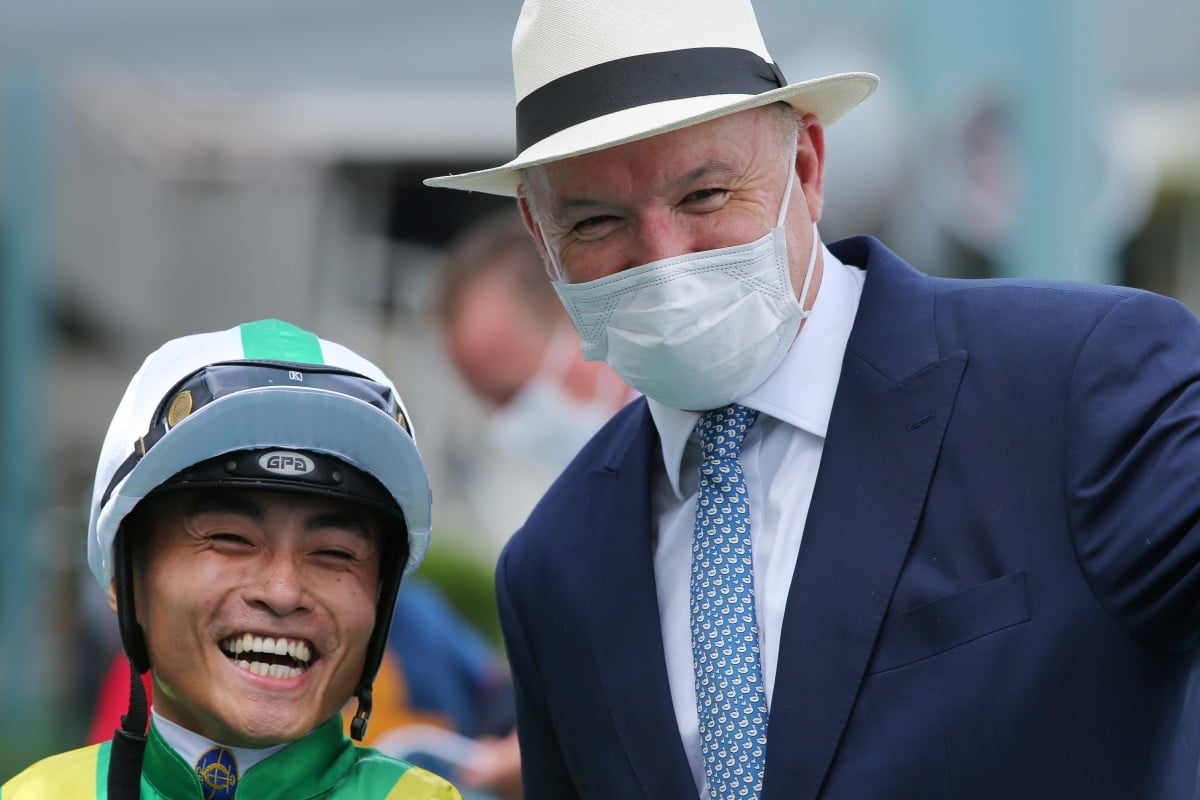 Hong Kong racing has welcomed David Hayes back to Sha Tin with open arms and no one is happier about his return than jockey Keith Yeung Ming-lun.
After a tough 2019-20 campaign that yielded only eight winners and included droughts of 105 and 171 rides, Yeung is feeling the love from Hayes as he attempts to reboot his career.
With some help from former mentor Almond Lee, Yeung has struck up an unlikely relationship with Hayes that is already bearing fruit after the pair saluted with Moneymore at Sha Tin on Sunday.
"Almond was an assistant to David for nine years and he asked him to give me some help," Yeung said.
"When you're working with someone like Hayesy it grows your knowledge. He's such a nice guy. He's sharing and he's caring – whatever you ask him, he's happy to tell you everything he knows."
Yeung barely took a break after last season before diving back into work with Hayes and he has loved every minute of it.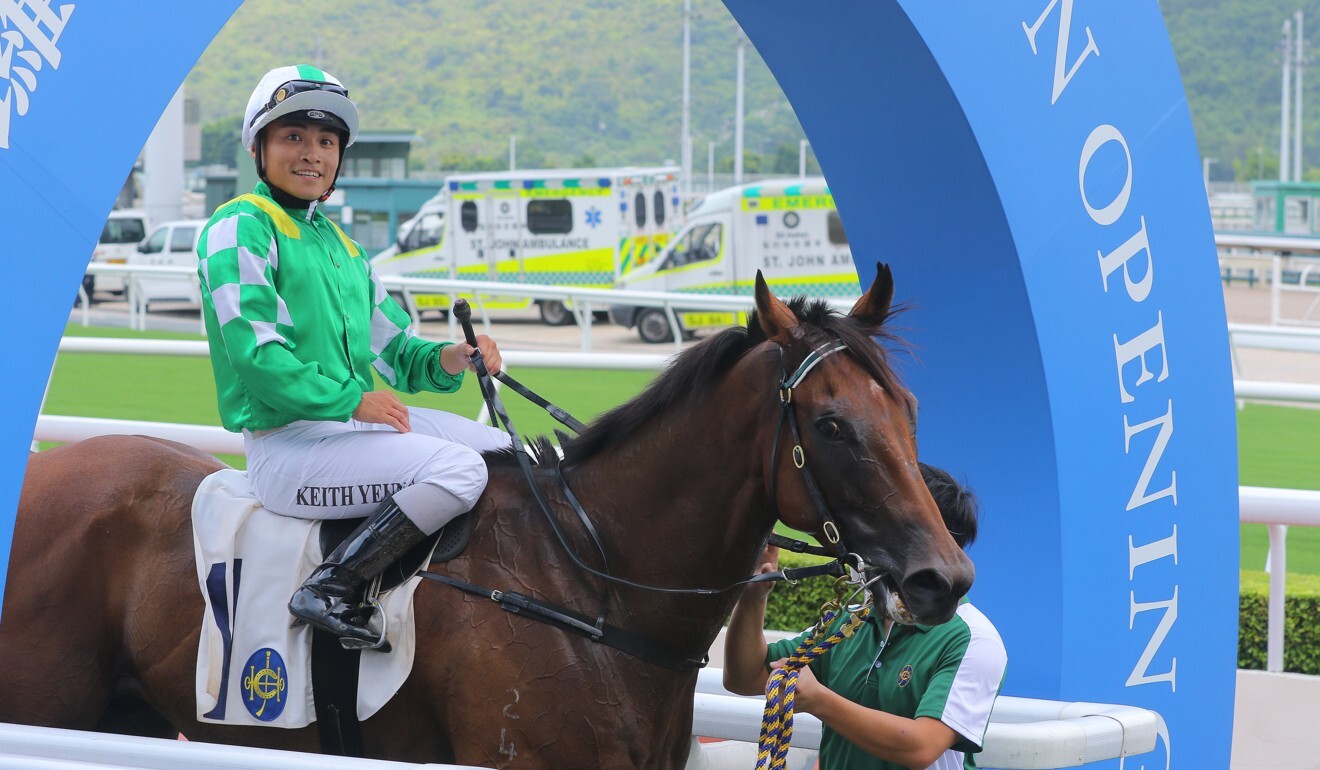 "I took five days off, that's it, and then I was straight back working with Hayesy," the 32-year-old said. "I enjoyed the work – I couldn't leave town so I just focused on trackwork, keeping my fitness and trying to do better this season."
Yeung was given his chance to impress immediately, with Moneymore the first horse Hayes saddled up in his second Hong Kong stint.
Yeung felt the pinch before Sunday's second event but delivered a performance that he hopes can propel him to greater heights this season.
"It's nice to win for Hayesy. He's a world-class trainer and there's so much to learn from him – I'm just glad that I have the opportunity to be working with him," Yeung said.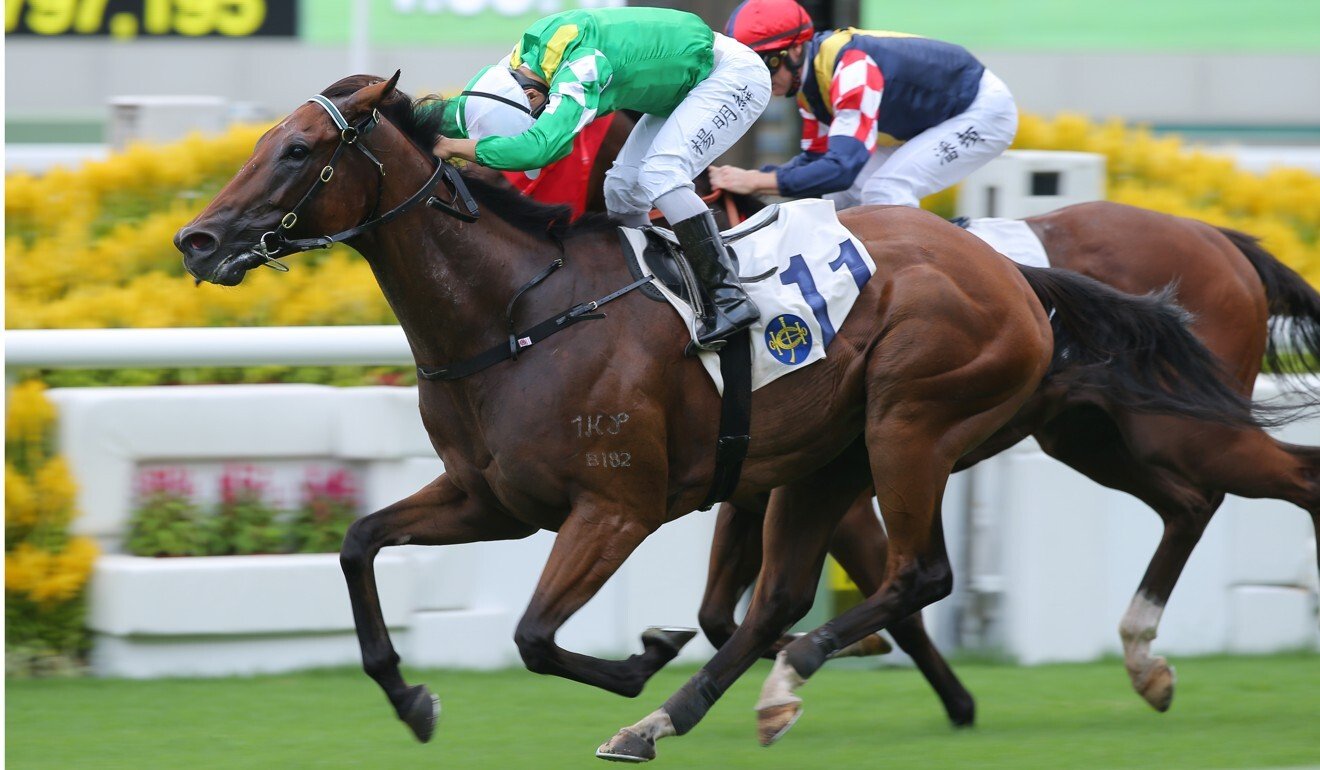 "The pressure was really on and I really wanted to do great on this horse. I had done a lot of work with him during the summer so I had confidence in him, I knew he was going to run well but I just wasn't sure if I could ride a good race for him.
"But I did nothing wrong and the horse performed well, so I was glad to get the winner."
The pair combine again at Happy Valley on Wednesday night, with Yeung climbing aboard the Hayes-trained Urban Dancer in the Class Three Fortress Hill Handicap (1,650m).
After beginning his career in Australia, Urban Dancer went winless in five attempts for Benno Yung Tin-pang after arriving on a rating of 73.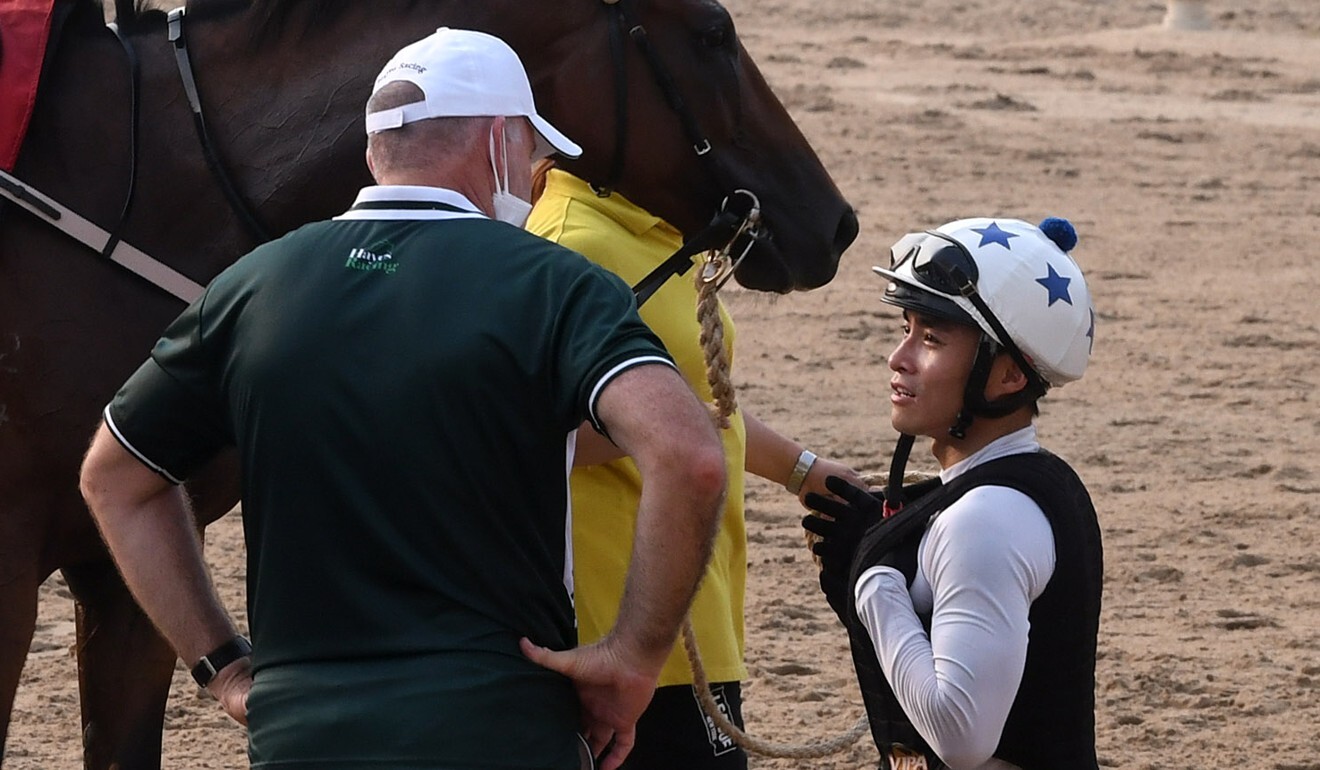 But the five-year-old, who jumps from gate 10, has won two recent trials and carries only 116 pounds after seeing his rating slip to 63.
"I think he has improved, in both trials we were very satisfied with the horse but he hasn't done much in a race before," Yeung said.
"Based on his previous racing record, we really don't know what he's going to be like – of course his trackwork has showed he's improved – but we will find out in the race."
Urban Dancer is one of three rides for Yeung, who also partners Planet Flyer and Authentic Champ, while Hayes also saddles up G Unit, Fearless Fire and Poised To Strike.