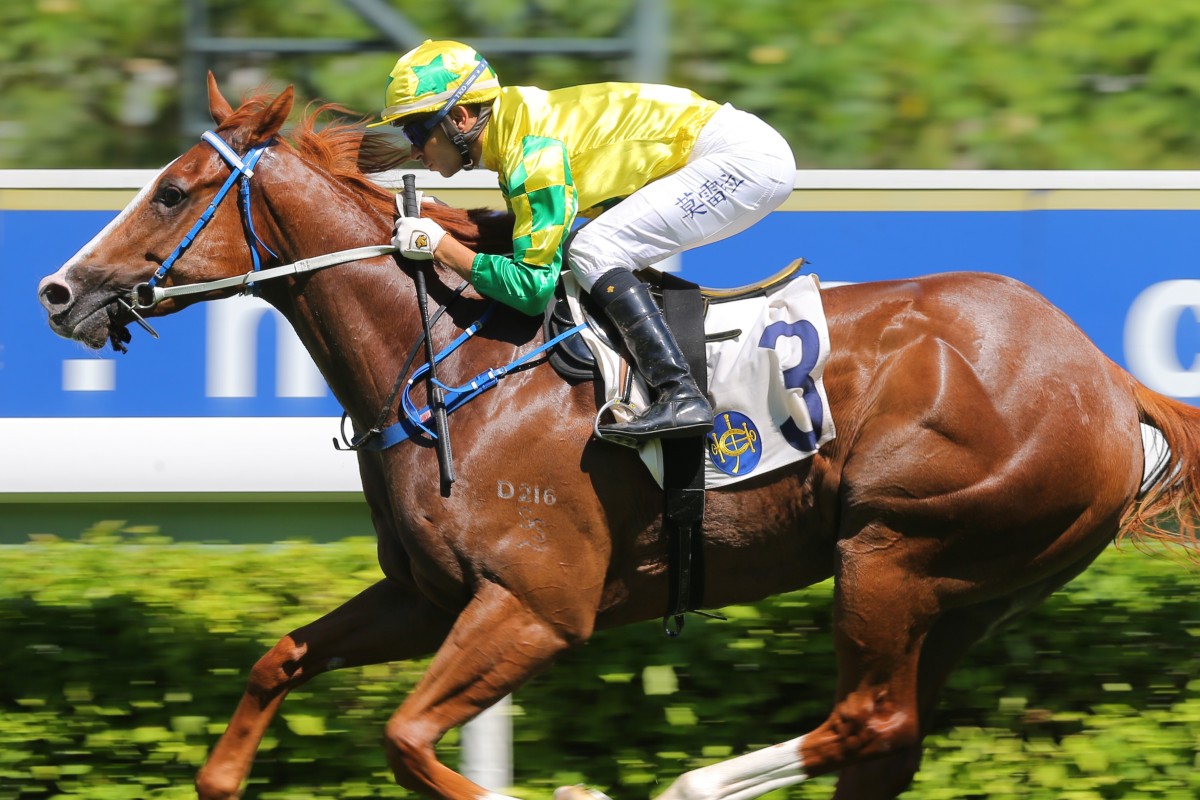 Caspar Fownes has big plans for his talented galloper Sky Field but admits he is prepared to see him get a couple of races "wrong" as part of his learning experience.
Racing as a three-year-old last season, Sky Field put in one of the most impressive wins of the term when he bolted up under Joao Moreira in July at Sha Tin.
Now a four-year-old, Fownes has the Classic Mile in mind but says the gelding has a lot to learn before he gets there.
"He needs to learn to race, he is still inexperienced. He needs to know what to do so if he gets one or two races wrong through the prep, that is part of his learning process," Fownes said.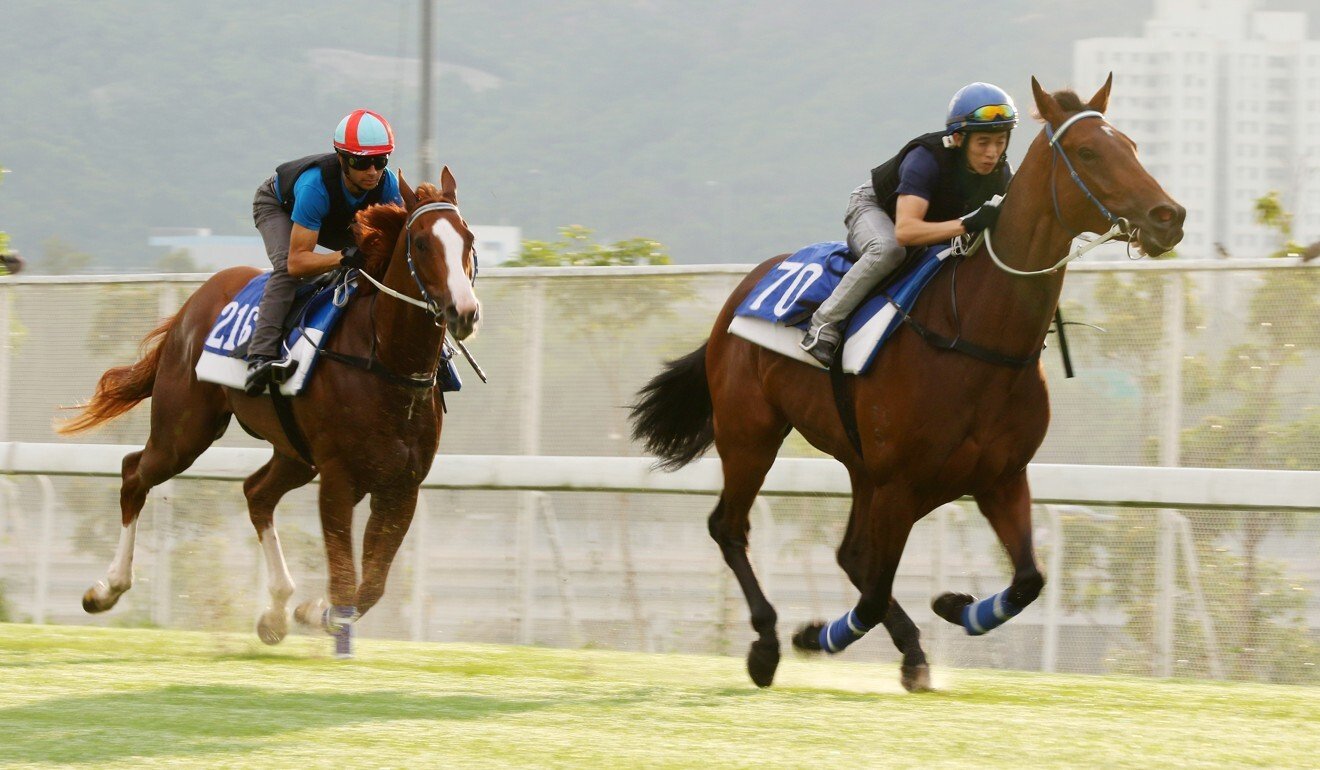 "The one thing he does have is an explosive turn of foot and once he gets to know what his job is, I think you'll see a pretty handy horse.
"He has had a couple of niggling issues which we have tried to look after. It is a big season for him so I am treating him like a horse with a lot of potential and the type of horse I would train for the Classic Mile, that is my target for him this season so we will be progressing distance wise as well."
Resuming on Sunday in the Class Three Hung Hom Handicap (1,200m), Sky Field meets Douglas Whyte's impressive galloper Inner Flame in a showdown of two of the best-performed young horses in Hong Kong.
Inner Flame enjoyed a dream debut season last term where he won four of his five starts, the last of which came under Moreira.
Coming back as a five-year-old this term, Inner Flame reunites with Frenchman Alexis Badel, who rode him to three of his four victories.
"Honestly, I didn't have the choice [to ride Inner Flame]," Moreira said. "Alexis Badel was able to get back on Inner Flame, that is how it works but I am happy to be on the horse I am on."
While he has also only ridden Sky Field once, Moreira is under no illusions as to the galloper's potential, also earmarking him as a Classic Mile prospect.
"There are a few in the race that are quite promising too but the way that he won gives me confidence that he is going to go out and be very competitive again," he said.
"He gave me the feel that he is ready to go to the races so I would be very disappointed if he was to go out there and not perform.
"He is not the kind of horse that is going to try and battle for the speed so I just hope the pace is genuine enough to give him a spot so he can flash home."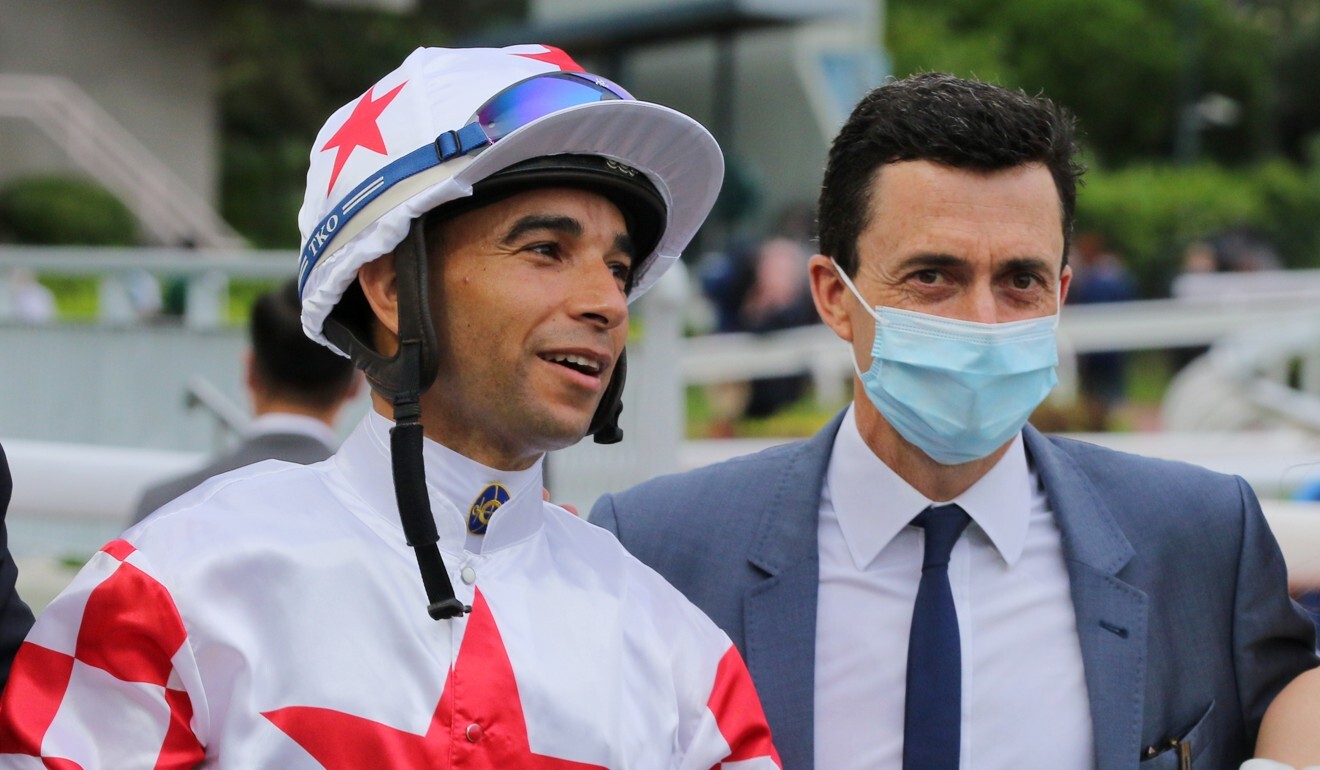 Along with Inner Flame, Smart Leader and True Legend are set to give Fownes a good measuring stick as to where Sky Field stands.
"Along the way he is going to meet some good horses, which is great, but in my mind I have a very high opinion of the horse so hopefully by the end of the season we have achieved that," he said. "It's a great starting point to see where we are.
"I haven't trialled him for this start because he has that residual fitness from last season and he has had a couple of nice bits of work on the grass, so I think I have got him pretty much where I want him first-up."
Fownes saddles up seven runners on Sunday and is looking to build on his two winners this season with the likes of Super Kin, Galaxy Racer and Royal Racer.