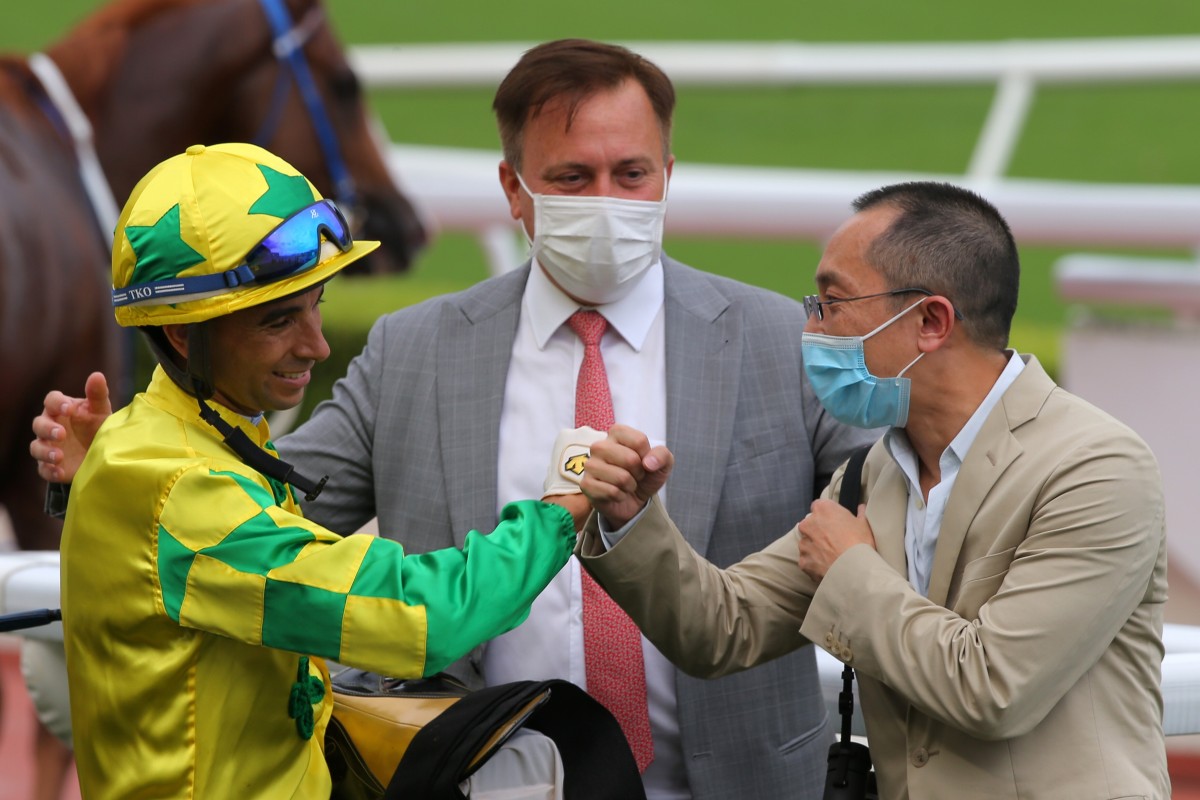 Punters who climbed into Sky Field at $1.40 had their hearts in their mouths at Sha Tin on Sunday but not trainer Caspar Fownes, who declared the outcome was "never in doubt" as the impressive four-year-old took out his Class Three debut.
By far the best backed galloper of the day, Sky Field found himself in heavy traffic turning for home under Joao Moreira and you could almost see the Brazilian jockey's mind whirring from the grandstand.
"Never in doubt, not this horse. I really know what he's capable of but a few explosive words were coming out," Fownes said after Sky Field took out the Hung Hom Handicap (1,200m) by one-and-a-half lengths to improve his record to two wins from four starts.
"[Joao just needed to] wait and let the run establish itself and then take it rather than going in and out. You can end up getting stuck in a pocket, you're committed and the race is over.
"With this horse, he's the best horse – I wanted him to get in between horses, learn a little bit and wait for the run to present itself and take it. The rest he will do himself."
After settling one off the fence just behind midfield in the early going, Moreira found himself boxed in 700m from home.
With nothing presenting itself after straightening, he first went looking for an inside run before pulling back out, finally finding clear air with 300m to run and rattling home to coast past the leaders.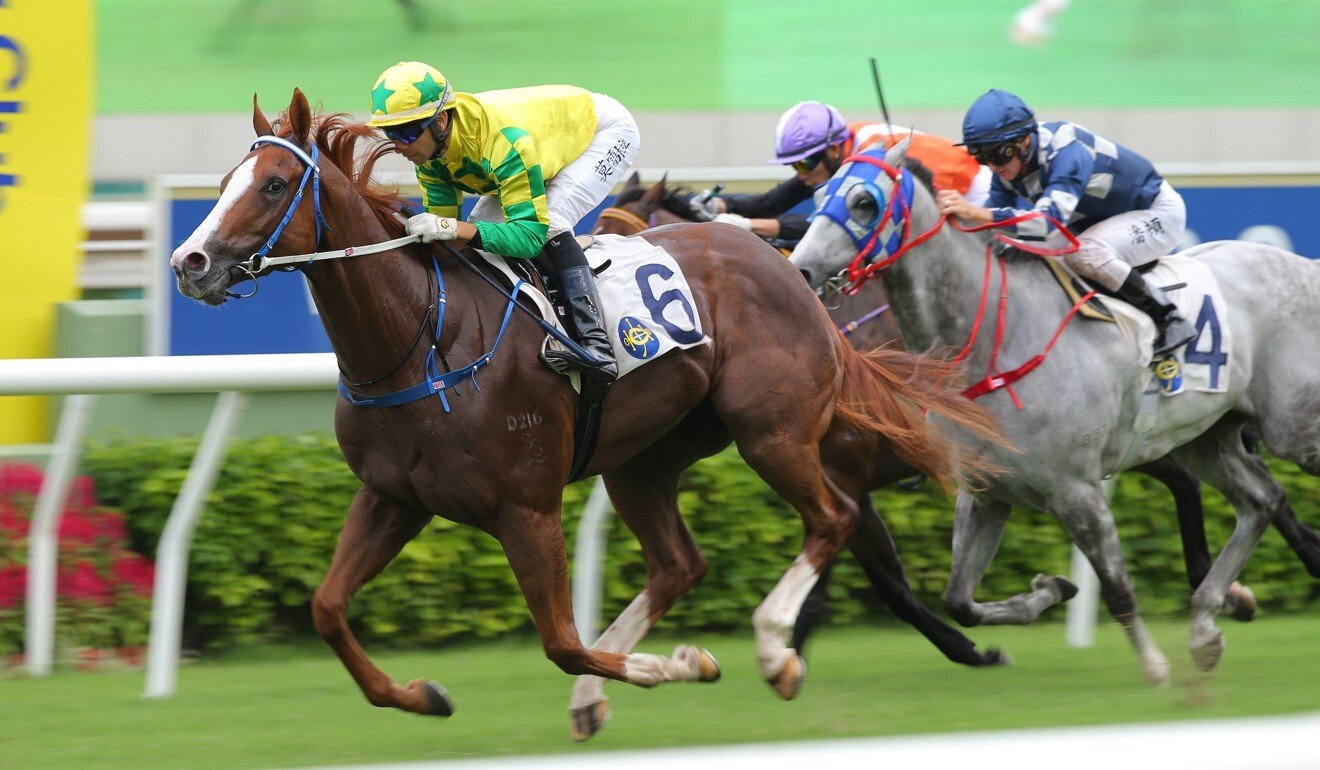 "I just identified a horse which I thought was going to take me forward, which was Inner Flame, but he just did not sprint and got me into trouble," Moreira said.
"I wanted to buy a little bit more time but I just got stuck in there because I didn't have the option to pull out – I had a wall of two or three horses on my outside which was not allowing me to come out.
"The run opened at the 300m, which was probably perfect, but it was just that from the 500m to the 300m it appeared like it was not going to open.
"For this horse it might be a good thing because he is still learning and we're trying to teach him as much as we can. Only good horses cope with what he had to cope with today."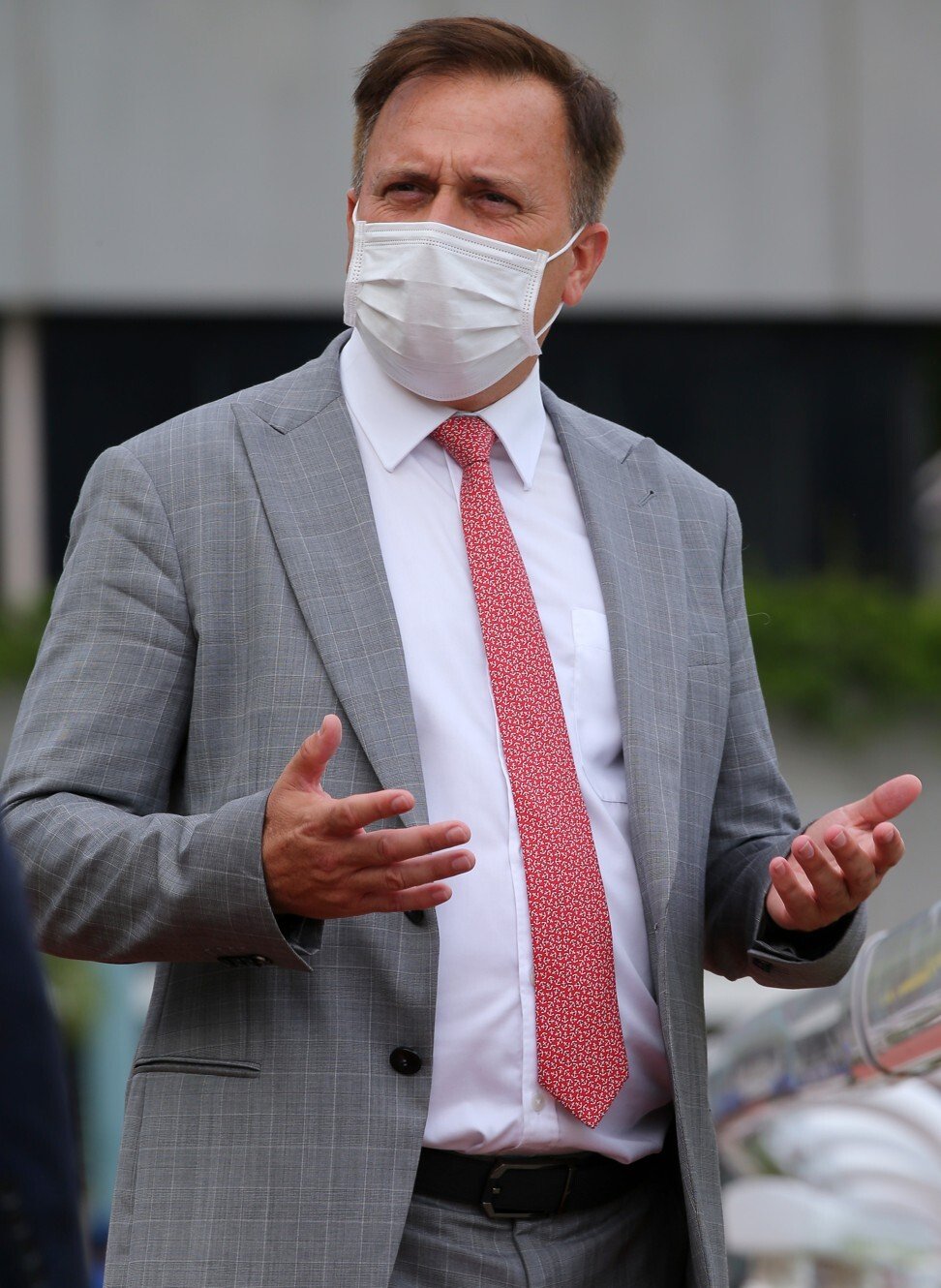 Fownes has been open about his high hopes for the progressive son of Deep Field, with January's Classic Mile the ultimate goal for the gelding, and he was pleased to see him continue his education and win at the same time.
"He's run up to my expectations. He's a quality horse but we need to bring him along the right way because he can still do a few things wrong," Fownes said.
"I think he needs a bit more racing experience – it's a good thing for him to get bumped a little bit and make some mistakes while we're starting to go through the grades.
"We've just got to slowly bring him through his races and I think we've got quite an exciting horse on our hands."
Fownes is itching to see what Sky Field can do when he steps further out in trip but won't be getting ahead of himself.
"He'll have one more run at six furlongs then he can go to 1,400m – we know he's going in the right direction to be something quite special for us," he said.
"You've got to set yourself some goals with these four-year-olds and in my mind he's the type of horse that would be perfect for [the Classic Mile] because once he starts to race more he'll start to learn to relax more and conserve energy.
"He's got a great turn of foot and I'm pretty confident once we start to step him up in distance he'll be even better suited."
Fownes and Moreira teamed up for a double on the afternoon, also taking out the Class Four Tsim Sha Tsui Handicap (1,600m) with Family Leader.