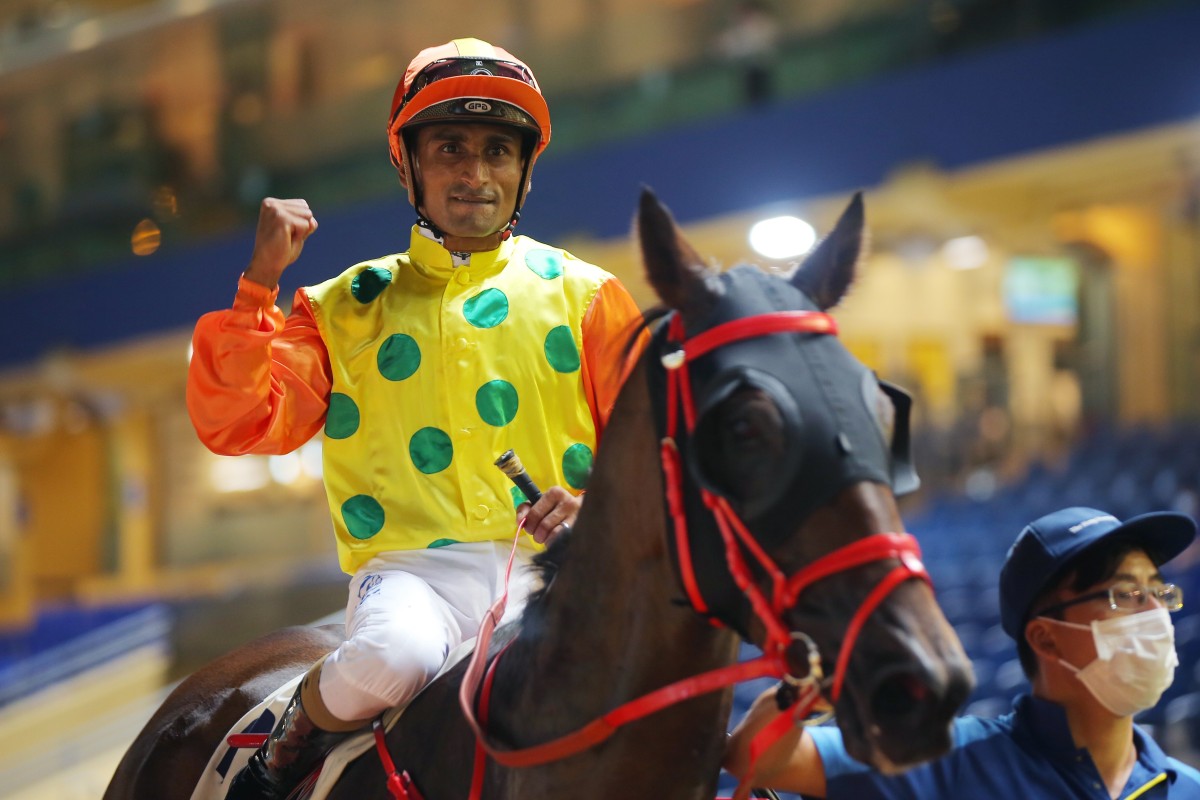 For years, Zac Purton and Joao Moreira have dominated the Hong Kong riding ranks and their head-to-head battle has been the headline act, but the two haven't had it all to themselves so far this season.
Karis Teetan has turned the duopoly into a "big three" – each of them snaring eight winners from the first four meetings.
It is only a tiny sample size, but the championship table has a fascinating look to it.
Between them, Purton, Moreira and Teetan have won 24 of the 36 races – two thirds of them – with only 12 victories spread among the remaining 17 riders. There is an enormous gulf.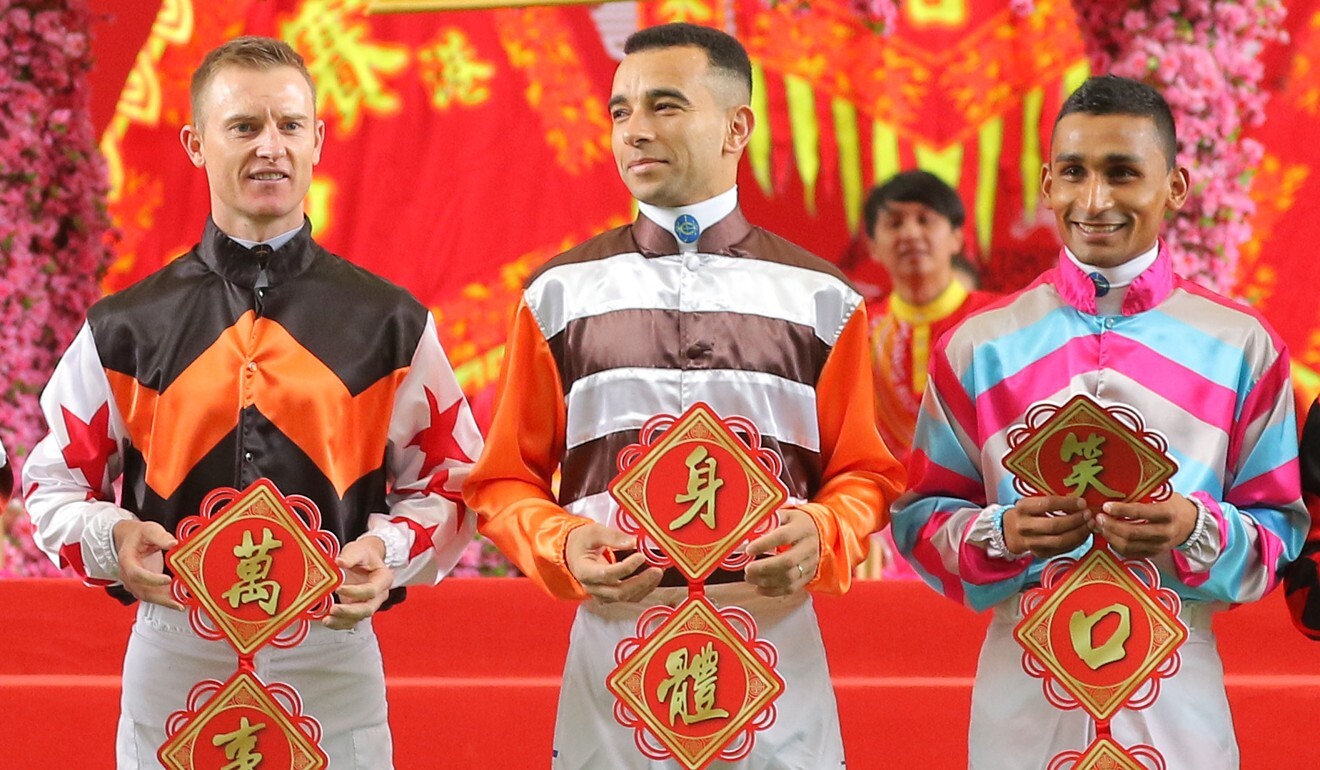 The Australian and the Brazilian were expected to be there and while the Mauritian Magician has been a clear third banana for the past two seasons, he's gone to another level.
While even he would admit the other two probably have him covered in pure ability, Teetan is likeable, he rides light and he doesn't do a lot wrong – he gives his horses every chance.
But it is his work out of the saddle that has been the biggest driver – the strengthening of relationships.
It means he now has ability to retain a ride on a horse that is ready to win rather than being punted in favour of Purton or Moreira.
"Before if I was riding a horse, I would have a 60 or 70 per cent chance of losing it if it ran second or something but now there is an 80 per cent chance I can keep it. It does help," Teetan said.
"I've been lucky enough to be able to get in with some decent stables – Tony [Cruz] has been good to me, Douglas [Whyte] has been good to me – all of the guys are strongly supporting me.
"I just hope I can put everything together, communicate better with the trainers to try to get better rides. I know it's difficult with Zac and Joao – they take a big portion."
That's what makes Teetan's hot start potentially sustainable – the support he receives.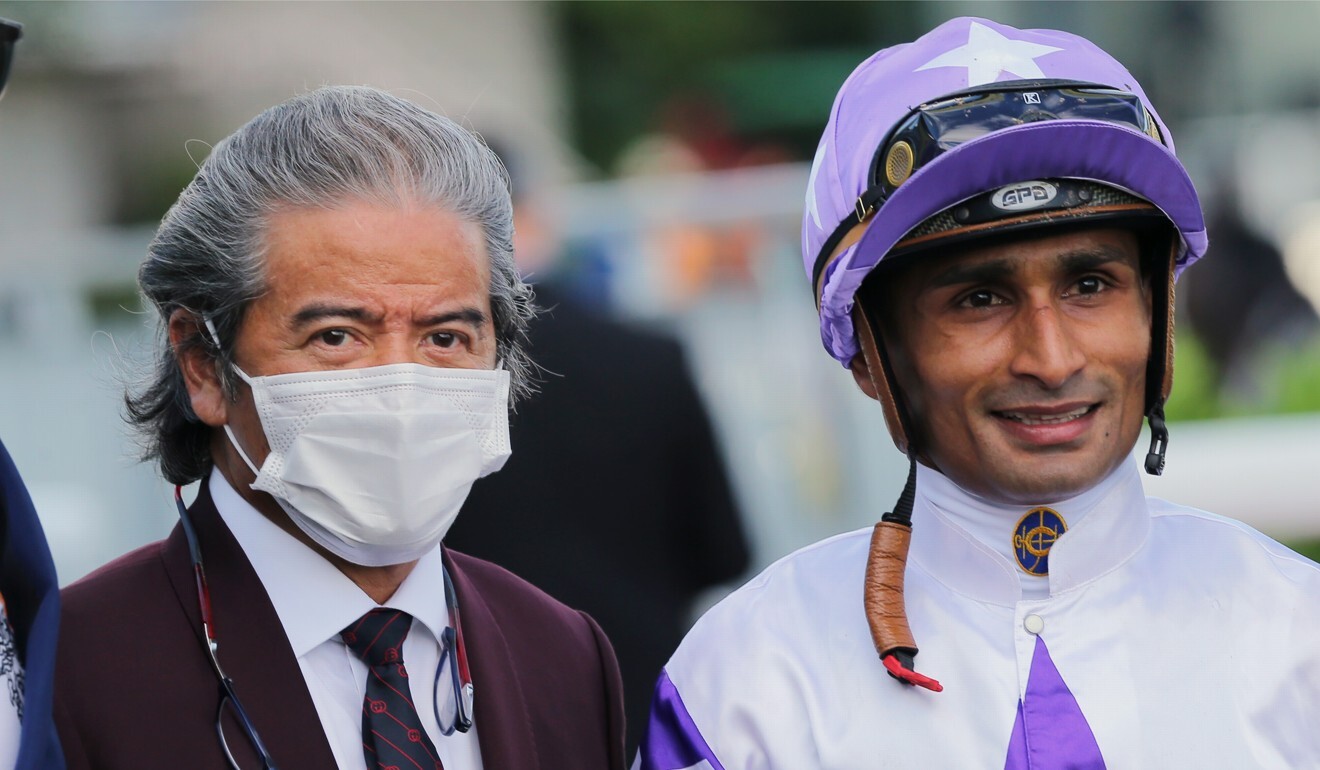 While Cruz is undoubtedly his biggest (and most important) ally, his eight winners this term have come for six different trainers.
Purton's haul has come for seven handlers, while Moreira's victories have been for Caspar Fownes (five), John Size (two) and Manfred Man Ka-leung.
The betting also reinforces the fact the three of them routinely get more opportunities on the leading chances than their colleagues.
In terms of horses starting at $10 or shorter, 30 of Moreira's 36 rides (83.3 per cent) fit in that category, it is 29 of 34 (85.3 per cent) for Purton and 26 of 34 (76.5 per cent) for Teetan.
The three jockeys next in line on the championship table with two wins each are nowhere near that level. For Vincent Ho Chak-yiu, 10 of his 27 mounts (37 per cent) have started $10 or shorter, it is 12 of 24 (50 per cent) for Chad Schofield and eight of 31 (25.8 per cent) for Antoine Hamelin.
The way the season has started has also accentuated the gulf between the top three and everyone else.
It has been an absolute bonanza for punters who like backing horses prominent in the market with only three of the 36 winners starting at 10-1 or longer – Leap Of Faith ($13), Momentum Galaxy ($29) and Seaweed Fortune ($17).
It almost becomes a self-fulfilling prophecy. Punters know the "big three" are generally on the main chances and if they keep winning it reinforces that view and the cycle continues. Owners and trainers take notice.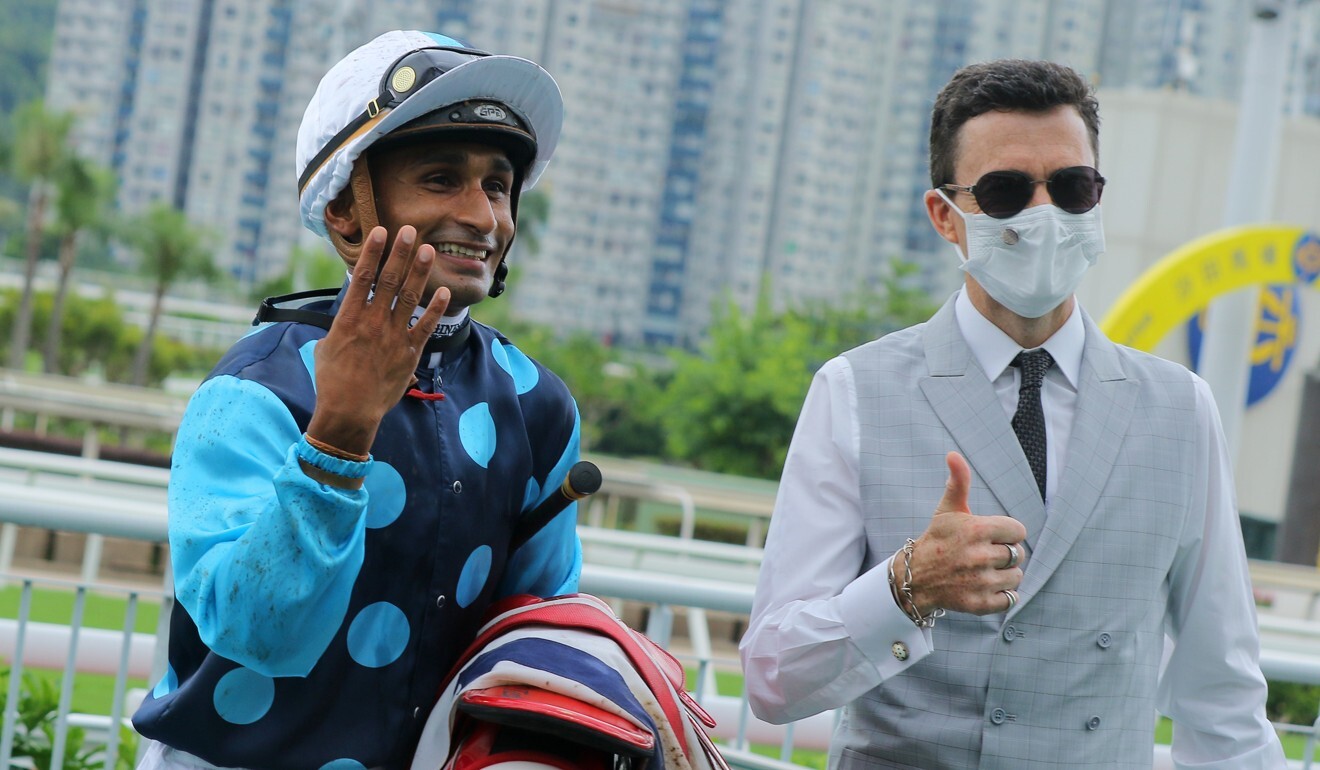 "The more winners you get, the more support you get," Teetan said.
The good news for the 17 other jockeys is that things should level out somewhat – last season the trio combined for 370 wins from the 828 races, a strike rate of 44.6 per cent. The 66.7 per cent mark this term won't last.
Time will tell if Teetan can match Purton and Moreira over the ups and downs of the 88-meeting season – history says it is unlikely – but the gap between the 30-year-old and those two superstars looks to have narrowed.
Only three jockeys – Whyte, Purton and Moreira – have ever ridden 100 winners in a season in the history of Hong Kong racing and even though it is extremely early, Teetan is giving himself every chance of joining that exclusive club.