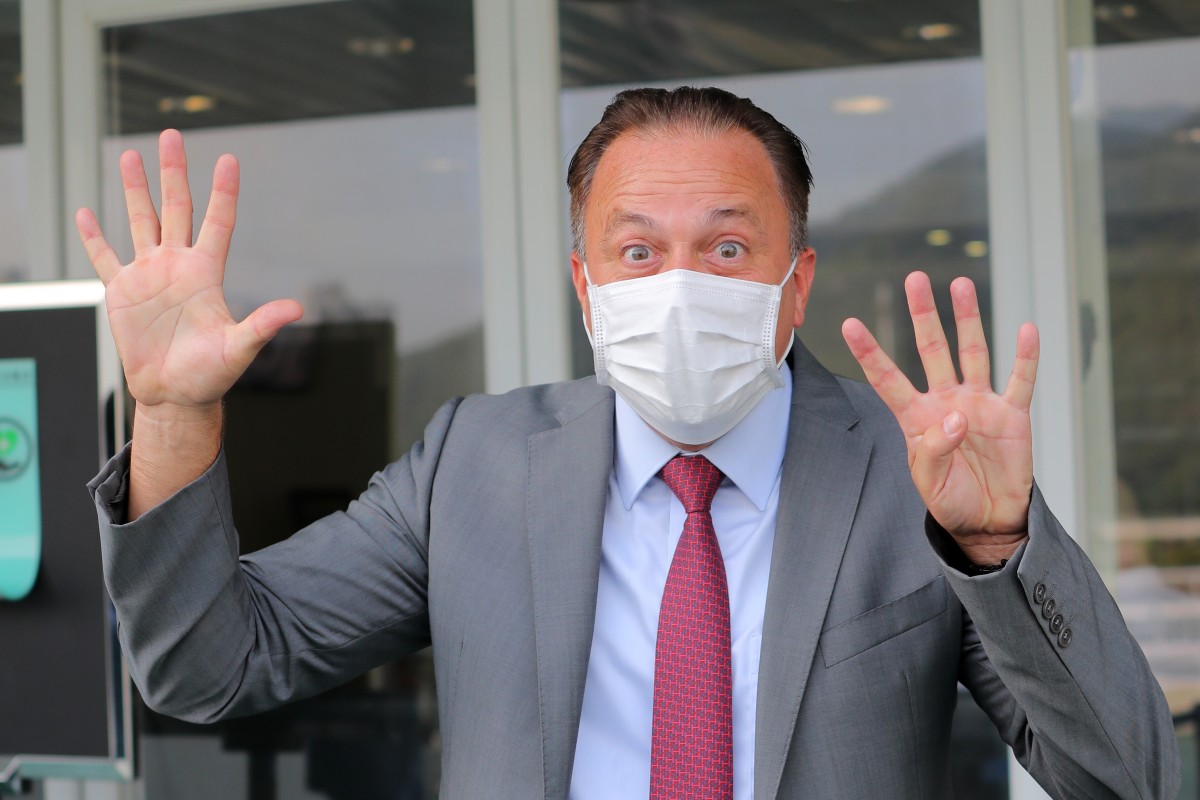 Caspar Fownes was quick to acknowledge the hard work that goes on behind the scenes after becoming just the fourth trainer in the history of Hong Kong racing to notch 900 winners.
The 53-year-old joined John Moore (1,735), Tony Cruz (1,301) and John Size (1,263) in the exclusive club after star jockey Joao Moreira guided Enfolding to victory in the Class Three Ngong Ping Handicap (1,650m) at Sha Tin on Sunday.
The milestone has come in fast time for Fownes, who only got his licence in 2003-04 after taking over from his father Lawrie, and even though he has kicked clear atop the championship standings with 12 victories this term, he won't be resting on his laurels.
"I haven't been training for that long really but 900 wins is a great milestone and I'm looking forward to the 1,000 – that's the next target. Hopefully we'll get that within the next two seasons," he said.
Fownes thought it was significant his 900th winner came from a horse in Enfolding who has to be managed carefully just to get him to the races.
"People don't always know what goes on behind the scenes with horses, they can break your heart with the problems they have," he said.
"When you get winners it's so rewarding because most of the public only read the newspapers and see the results but they don't know what goes on behind the scenes – we work really hard.
"This is a horse who has got a lot of issues – he's got knee problems, he's got joint problems – but everyone sees him win and thinks it's easy, but it's not. It takes so much to get them there, to nurse them through and obviously the vets do a great job as do my staff, so it's nice to get the result.
"All the trainers in Hong Kong try to do our best to get these horses out there week-in and week-out to perform and it's tough under the handicap system we've got here.
"We've just got to try to do our best and see if we can continue to nail some winners."
An astonishing eight of Fownes' 12 winners this term have come with Moreira in the saddle – the two operating at an incredible 44 per cent strike rate.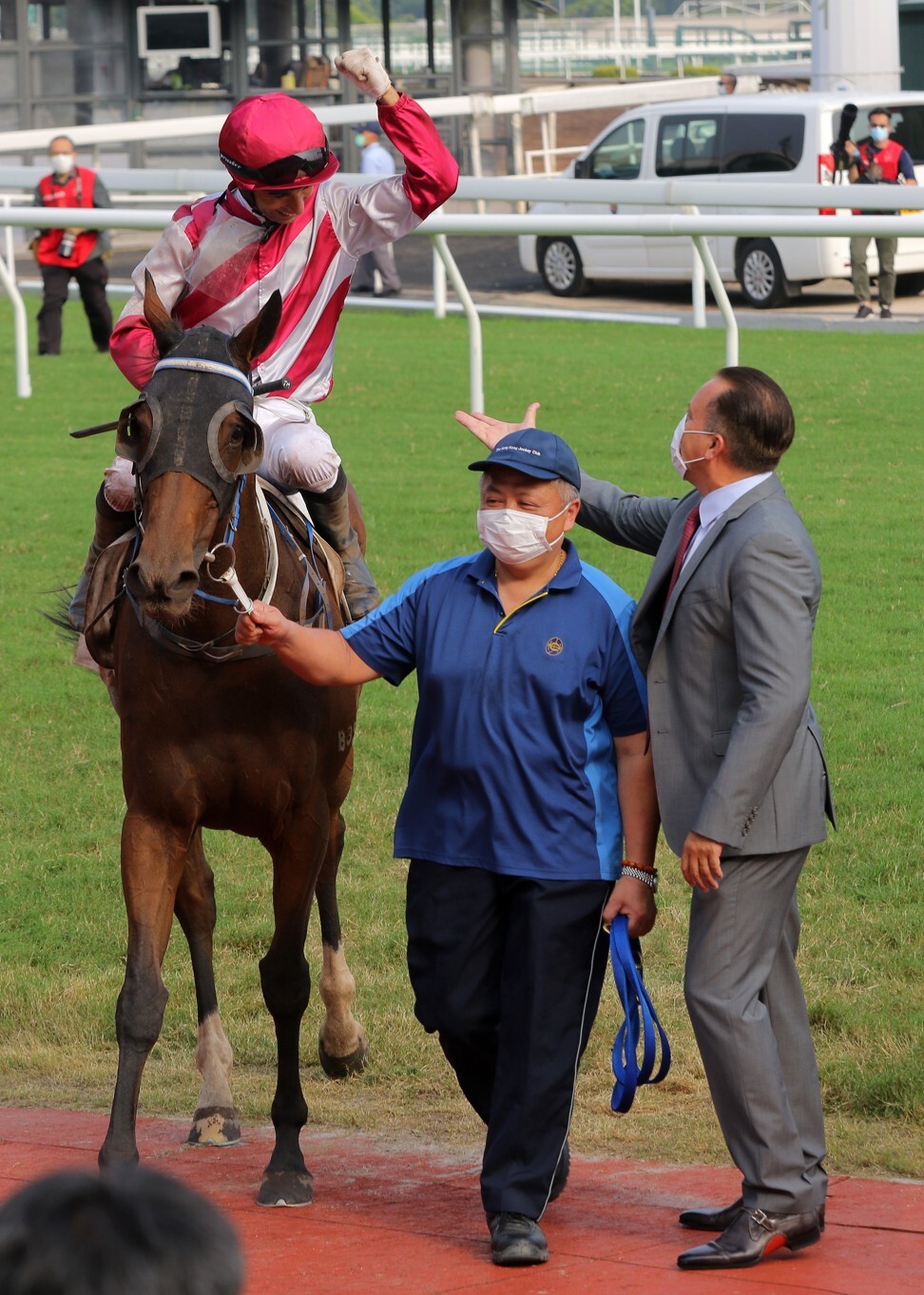 Given that number, it seems crazy Enfolding jumped as a $7.20 chance.
"It's been really good – hopefully it can continue," Fownes said. "It's a long season but I'm very happy with how it is going."
The Magic Man was effusive in his praise for Fownes – both as a person and as a trainer.
"Tomorrow, if he gives me no more rides for whatever reason, he will still have a place in my heart," Moreira said.
"He's a very good person to deal with, he's funny. I just call myself lucky to be the one to ride his 900th winner. He was always going to get there. He's been in great form, he's so intelligent and he knows his horses. His dad must have taught him very well.
"Because of the quality of the rides he's been offering me lately, we've been able to get better results. I couldn't be more pleased with that and I just hope it doesn't stop."