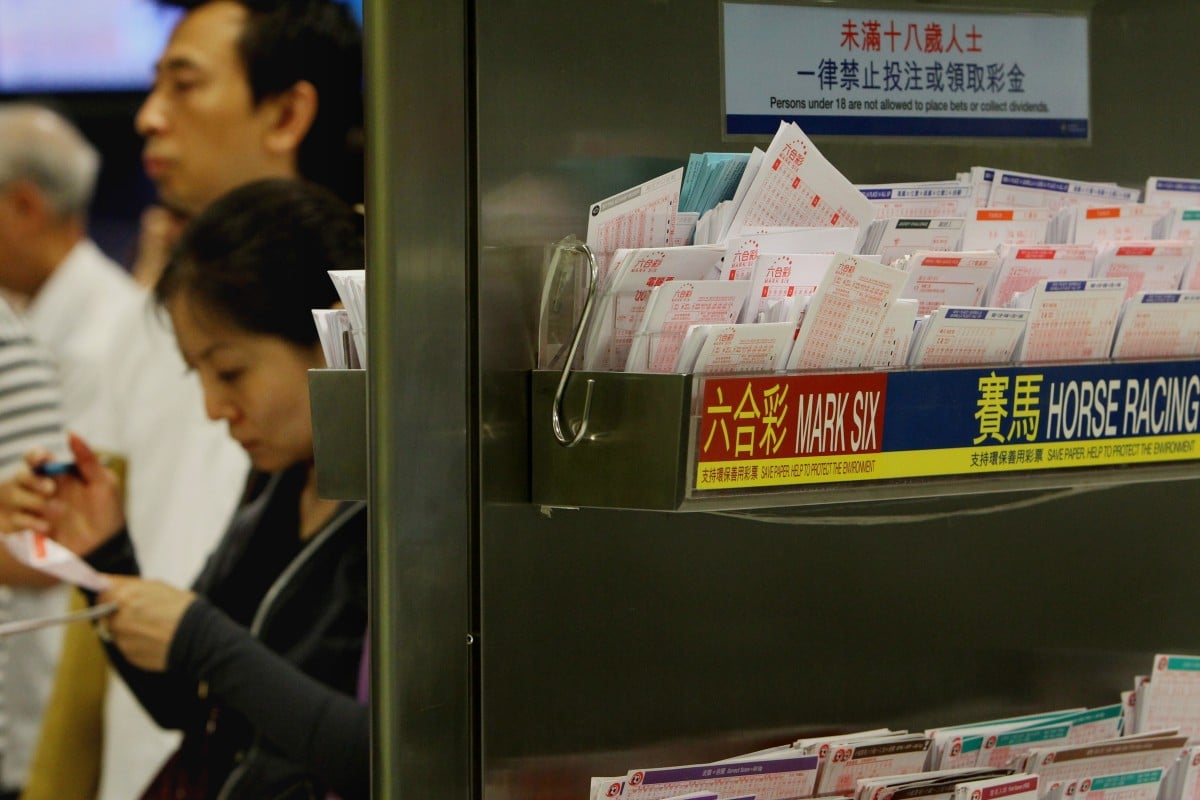 Betting numbers have gone through the roof so far this season, but the Jockey Club is potentially missing out on even more the way it treats the "six win bonus".
The six win bonus is one of the most challenging exotics on offer – punters need to correctly pick the winners of the last six races at every meeting – and the payout regularly reaches seven figures.
It is not a huge money spinner for the Jockey Club – it has taken between HK$6.33 million and up to HK$14.09m (when jackpots have been in play) on the bet type this season – but it could easily be more.
There are a couple of ways to do it, the first (and easiest) fix is to guess the estimated dividend more accurately, as a higher expected dividend means more people bet.
As it stands, the Jockey Club has undersold the "expected dividend" – what someone would collect if they were the sole winner and had a full HK$10 unit – at every meeting this season.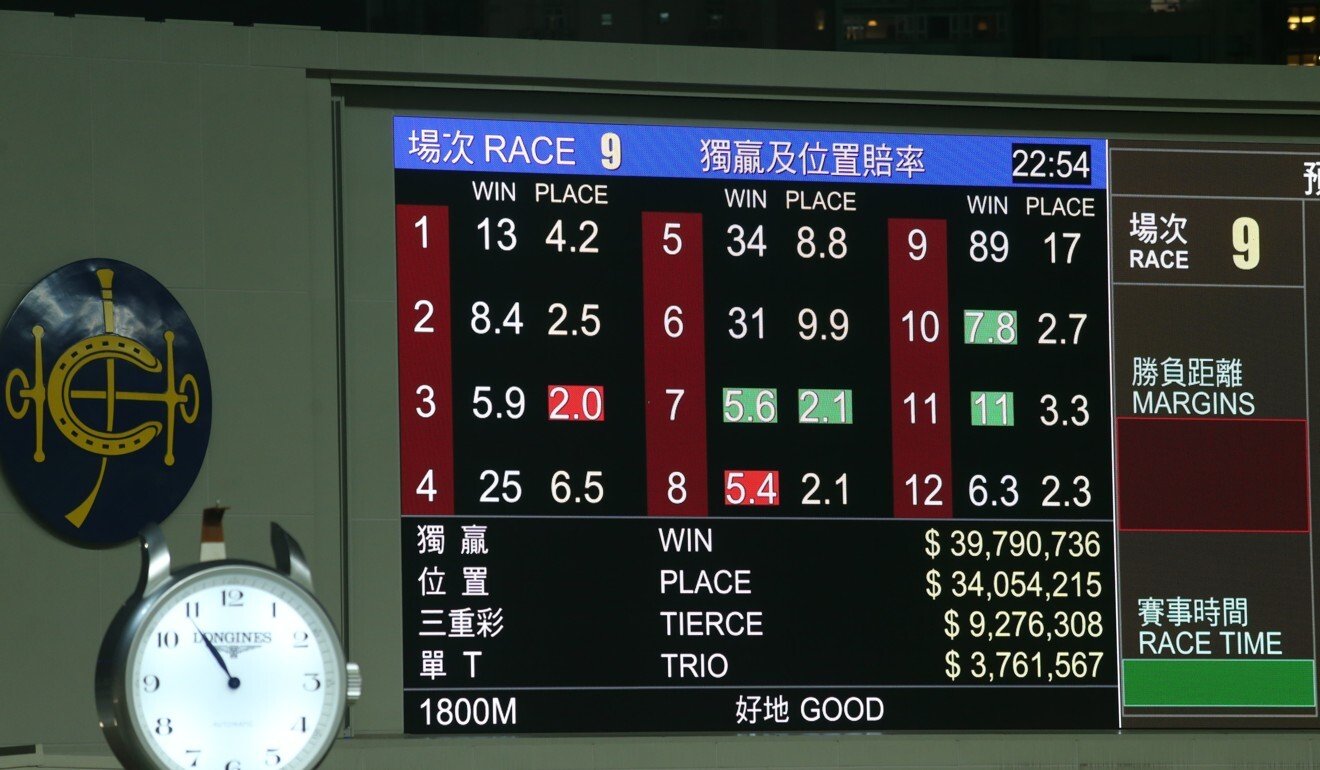 And it is not just a little – the closest was the opening day card which was 18.8 per cent under (HK$2m to HK$2.376m), while on National Day it was almost 80 per cent off (HK$2m to $3.585m) and on Sunday at Sha Tin there was a 37.2 per cent discrepancy (HK$6m to HK$8.233m). Wednesday night's Happy Valley meeting was 39.7 per cent short (HK$2m to HK$2.793).
It seems the Jockey Club has become lazy about its estimates. It's always HK$2m for a meeting without a jackpot. There is a HK$3.293m jackpot for Sunday's six win bonus and the estimated dividend is HK$8m. Take the over.
In any case, given the data collected so far this term, it should be an easy fix.
The second change requires slightly more work, but would provide bigger benefits – approximate dividends.
If you've ever been lucky enough to snag the first five legs of the six win bonus, it has probably crossed your mind to hedge your bets to ensure you come out with something.
But in the current system, it is a guessing game. You don't know how much you stand to win if your horse lobs. You might try to do some quick maths and work out the all-up price and go from there, but it could be easier.
If you were able to access the approximate dividend, laying off would be a cinch. You know how much you stand to collect and can work out how much you need to have on anything you've missed to guarantee a result.
For example, say you had found the first five legs on Wednesday night (well played) and you had Green Luck, Not Usual Talent and Alpha Hedge heading into the final race. But you didn't have the favourite Buddies or Solar Wai Wai – two of the leading chances – and wanted to take some insurance. Place a win bet of over HK$10,000 on each of them and if your six win bonus gets up, you get back the 10 per cent rebate. Or if Buddies wins, as he did, there is some consolation.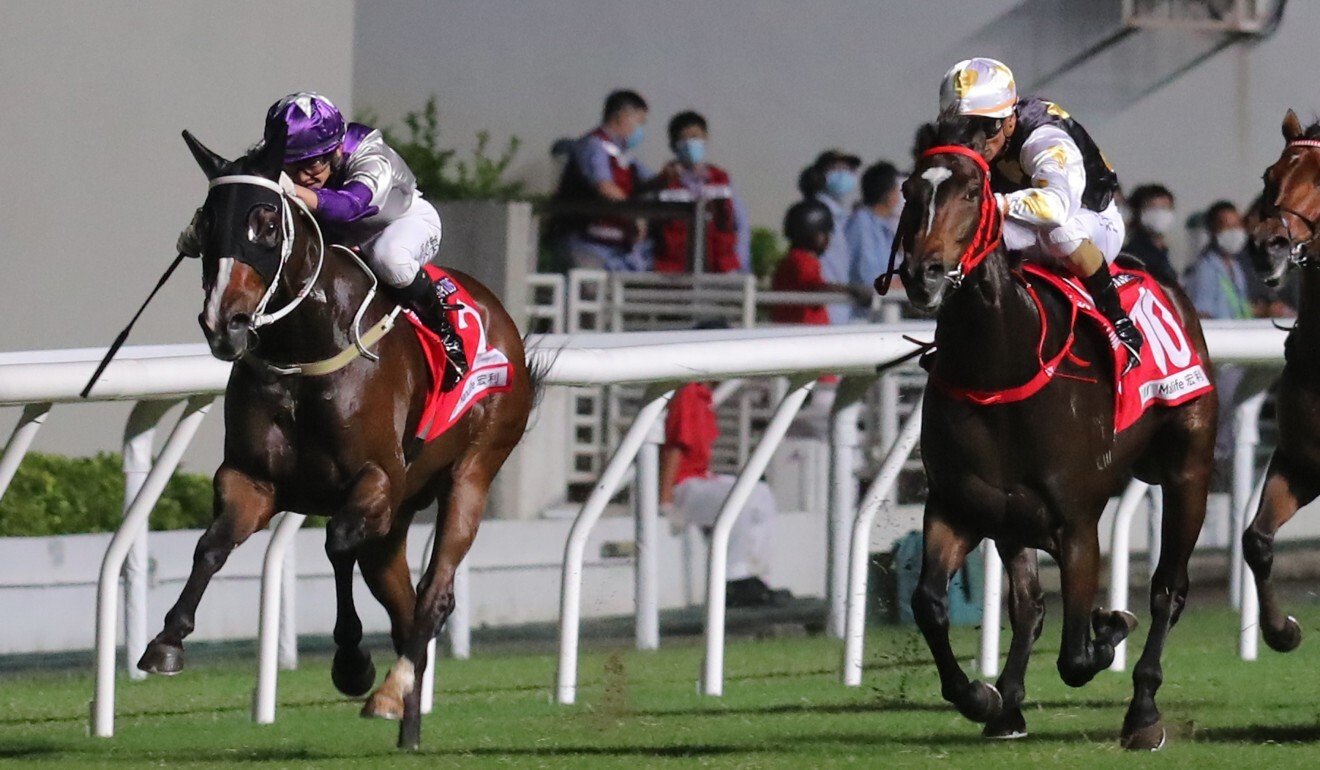 The outcome of all this? More people putting money in the win pool, which in turn drives turnover, a bigger return to the government and a bigger clip of the ticket to the Jockey Club. The punter wins, the government wins and the Jockey Club wins. It's a positive outcome for everyone.
In Australia, the totaliser operators have provided the approximate dividends before the last leg of the quaddie (the equivalent of a "four win bonus") for literally decades. It shouldn't be difficult.
There just needs to be a tab on the website and it could give the broadcast teams another talking point heading into the last race. Just make it available and those who want it will find it.
The six win bonus is one of the white whales of Hong Kong racing – alongside the triple trio – and with a couple of minor adjustments it can be a superior experience for punters and make more money for the Jockey Club.