Wuhan's horse racing industry will look to put a grim year behind it this weekend, with "one of the most important race days in mainland China" offering the richest purses of the season.
Racing resumed in coronavirus ground zero on October 1, with 3,000 people trackside at Wuhan racecourse for the city's first meeting since December last year.
Things go up another notch this week, with the 2020 China-Wuhan International Horse Racing Festival on Saturday set to see the largest crowd of the season and the 2020 China Flat Racing Tournament on Sunday, organised by the Chinese Equestrian Association (CEA), offering the biggest prize money of the year.
"The CEA have organised races for the past 20 years and it is one of the most important race days in mainland China," said racecaller Wen Li. "It's a huge relief to be racing again, it's been long overdue."
Each day will see six races – mostly for thoroughbreds but with two for locally bred Yili horses on the first day – with prize money on Saturday of 50,000 yuan (HK$58,000) per race before reaching 100,000 yuan on Sunday. The purses have been put up by the Wuhan Municipal Government.
And while the prize pools might seem insignificant compared to Hong Kong prize money – the lowest tier of races in Hong Kong is worth HK$750,000 – they are anything but for a racing population who had the taps turned off for over nine months.
Trainers and jockeys work full-time, with some trainers also riding in races, and were reliant on a handout to survive the coronavirus shutdown.
"There was a donation from the China Horse Owners Alliance, which was founded in Hong Kong, in February of close to a million yuan in cash and commodities and that was given to the trainers, jockeys and staff members stranded in Wuhan," Li said.
"There were a few [expatriate trainers and jockeys] but many left before Covid-19 was detected. One trainer from Australia – Rui Severino – stayed in Wuhan until the opening of the city on April 8 and then returned to Australia.
"It was very hard to start racing again. Normally there would be three major race clubs organising races – Wuhan, Yulong and Rider Horse Group.
"Yulong did not hold any races this year and Yulong generate almost two-thirds of the prize money in mainland China."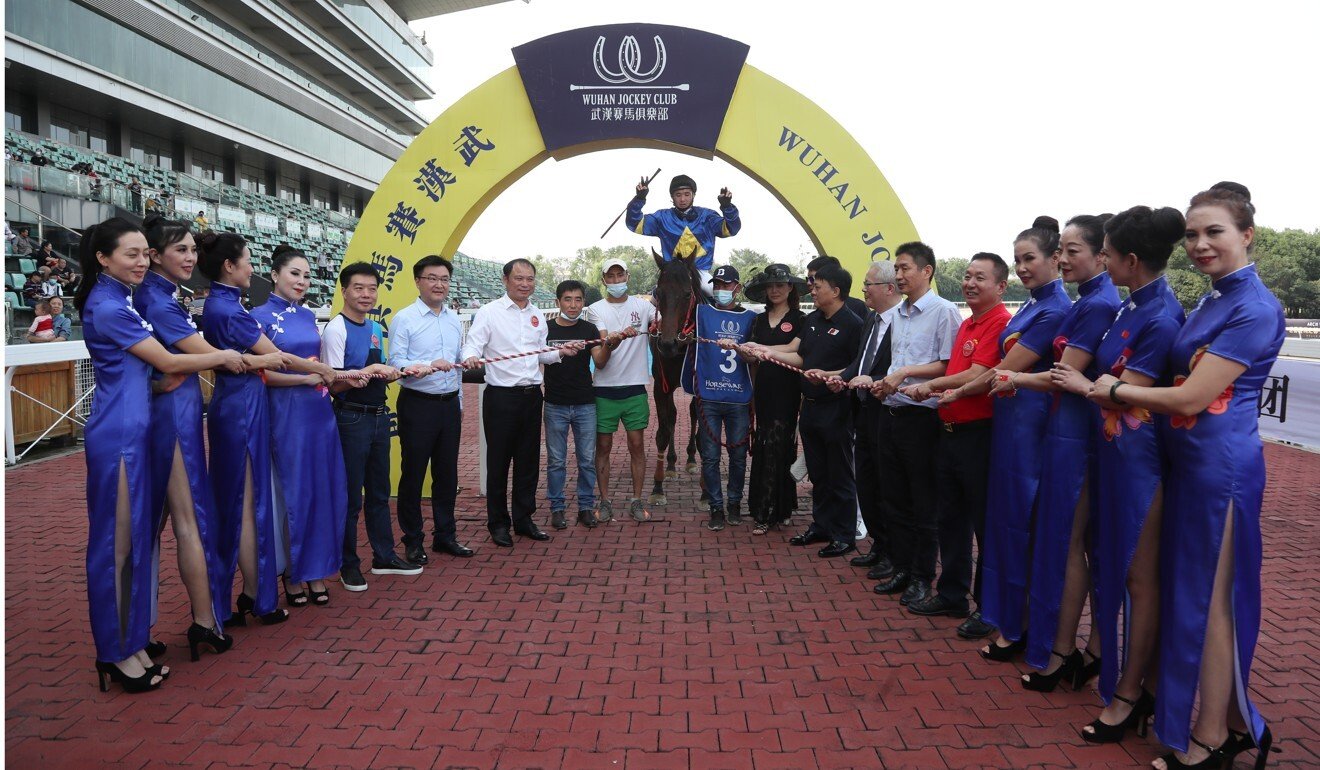 Based in Shanxi province, Yulong invests significantly in global racing and Li said its race days attract sponsorship from "major auction houses like Inglis, Magic Millions, Goffs and Tattersalls".
Rider Horse Group – which owned 2015 New Zealand Derby and ATC Derby winner Mongolian Khan – raced from August 8 until October 3 in Inner Mongolia, with a total purse of two million yuan.
Wuhan's season normally runs from March to June and then September to December with a total of 100 races, but will consist of only seven race days in 2020 and finish in November as the Wuhan Jockey Club "plays it safe".
"In December there will be cold weather and people are prone to have colds, even without the Covid-19," Li said.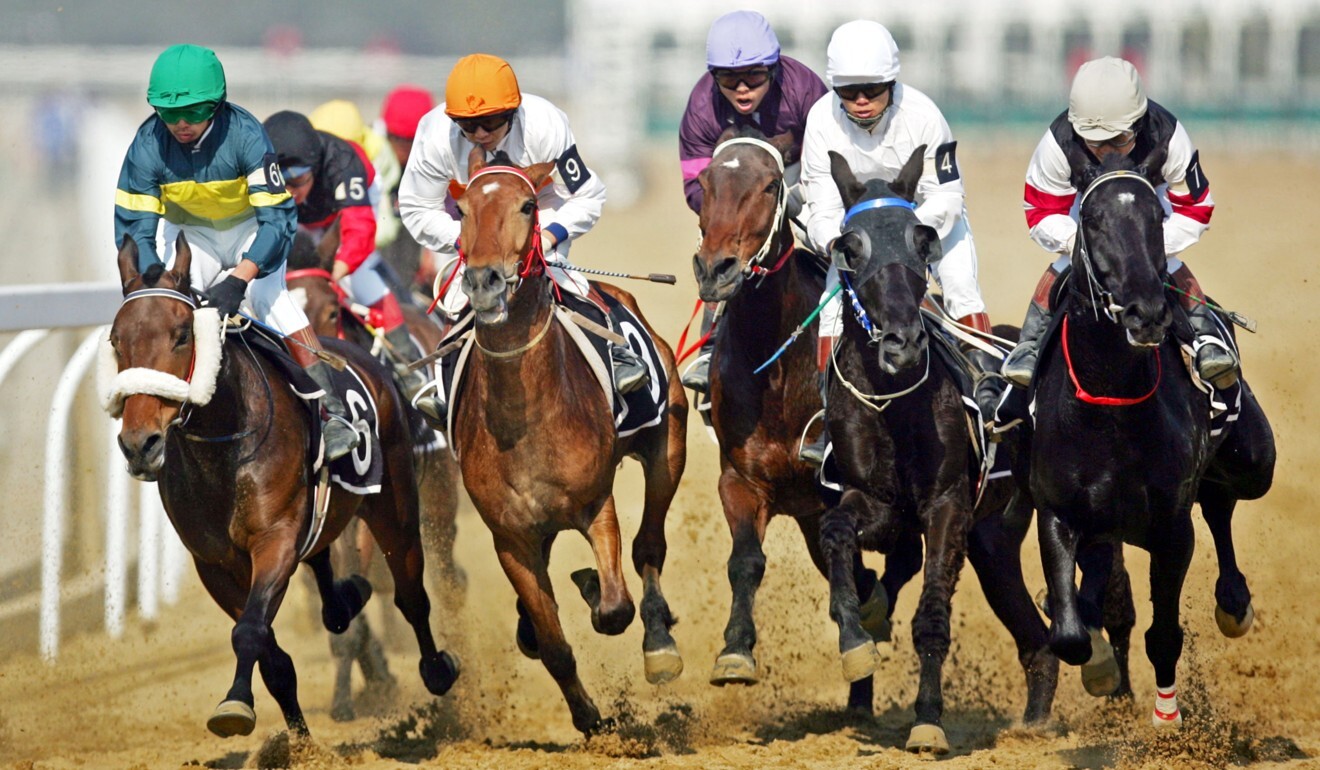 It's not a lot of racing for Wuhan's 400-strong horse population – which consists of locally bred gallopers and imports from the likes of Australia, New Zealand, Ireland and England – but Wuhan's racing fans aren't complaining.
More than 3,000 will be on track on Saturday and while betting is illegal in China and many will be on course just to soak up the action, those looking for a little extra can take part in the lottery.
"You buy the tickets and on the tickets there are horse numbers you can choose from and you can circle the numbers and put it into a box," Li said.
"If you guess it right – maybe three of four times in a row – you get paid with goods. I was there in March 2018 when one guy guessed four races right and he was awarded a new car. You can get cooking oil back if you get one or two winners."
And while even two months of racing in 2020 is cause for much excitement in Wuhan and there are high hopes for 2021, there could be even greener pastures ahead.
The Chinese government recently published its "National Equine Industry Development Plan (2020-2025)", which is expected to significantly enhance the country's equestrian and horse racing operations.
"It's a big boost," Li said. "Hopefully there will be more races and bigger prize money, which will draw more owners and more participants."