Caspar Fownes is confident the end result will be good but he is content to let Sky Field "do his own thing" as the raw galloper plots his own course to the top.
The dynamic four-year-old has strung together three consecutive wins despite his racing manners being far from the finished article and Fownes is again expecting the unexpected in Saturday's Class Two Argyle Handicap (1,400m).
"His ability is not in question, it's just he's still doing a few things wrong," Fownes said. "I gave him a trial last Friday just to try and teach him to learn a bit more, but again he wanted to just come out and do his own thing.
"We're not going to go out with an exact game plan but we're just going to try and have the horse as comfortable as we can get him without him wanting to get on with."
When last in action on October 1, Sky Field was slow away, wouldn't settle and was laying in late, but he still produced a three-quarter-length win Fownes described as "soft".
The son of Deep Field will experience a couple of firsts this weekend – stepping up to 1,400m and tackling Class Two – with Joao Moreira retaining the ride from barrier two.
"I said to Joao that it doesn't matter if wants to get out and lead, that's fine, let him lead. He might just switch off in front," Fownes said.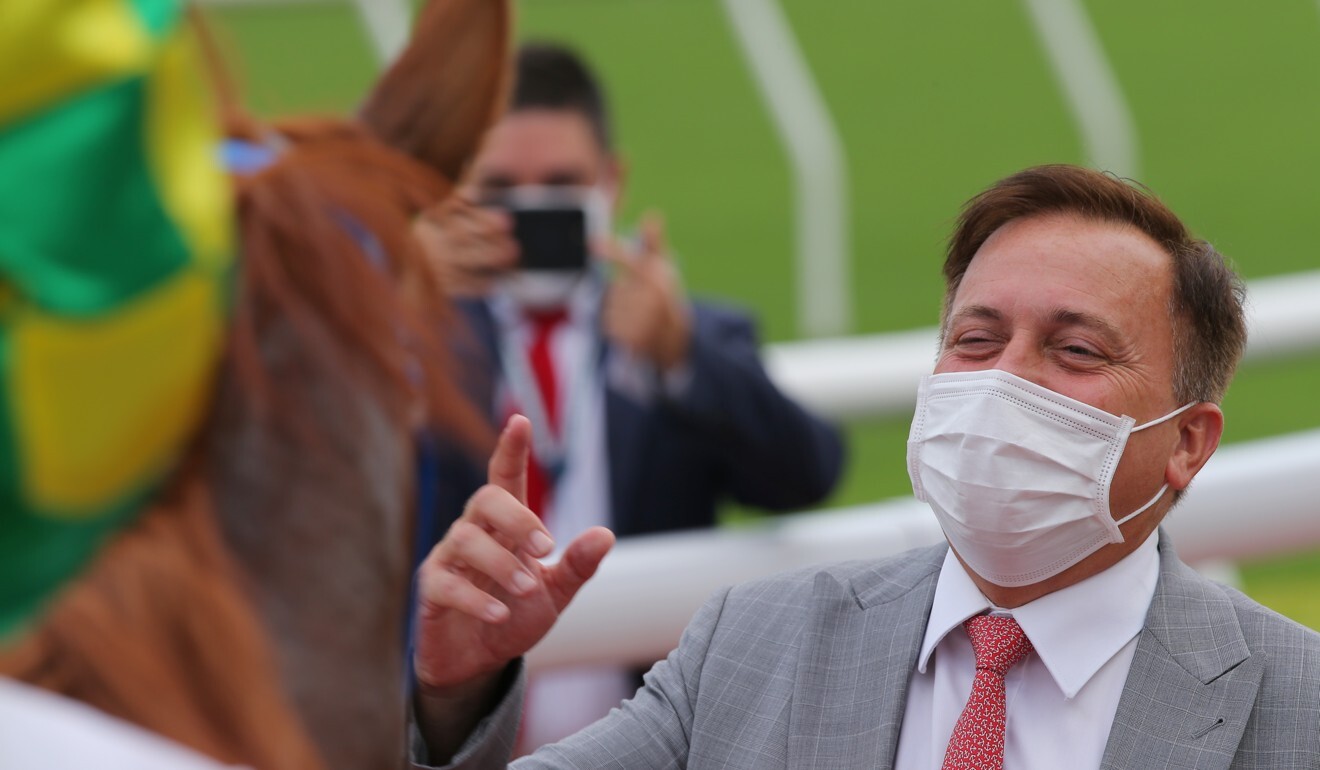 "If he wants to, then let him do his own thing, he'll get there and if he leads, he leads. If he sits in there second, third, fourth, fifth – I'm very happy.
"He's still learning. It's obviously a good test, there's a couple of really nice horses in there and it'll just tell us where we are at this stage of his prep."
Fownes has touted January's Classic Mile as a potential option for Sky Field but says that is not the be-all and end-all, suggesting anything that happens in the next year or so will be a bonus.
"I believe he should run the trip out strong on Saturday, but he's got to do it the right way. I'll always give horses a chance to see how they are and see how they pull up and everything," Fownes said regarding potential Classic Mile plans.
"But he's probably six to 12 months away from being the full article where he's physically and mentally at his peak.
"Probably next December is where we will see him at his best but in the interim he's going to get his way into triple figures and then we'll see how we go.
"There's big money everywhere for this type of horse going forward so if it means [we keep him to sprint trips], we'll do that."
Fownes also saddles up for For Fun's Sake, Family Leader, Perfect To Great, Champ Patrol, Seven Heavens and Telecom Puma, with the latter having his second start for the affable handler in the Class Three Dundas Handicap (1,200m) after moving across from Jimmy Ting Koon-ho.
"His first run was very pleasing at Sha Tin, I just hope he runs a decent race," he said. "He's got his issues but at that rating [63] he's a chance to snag a race for us."