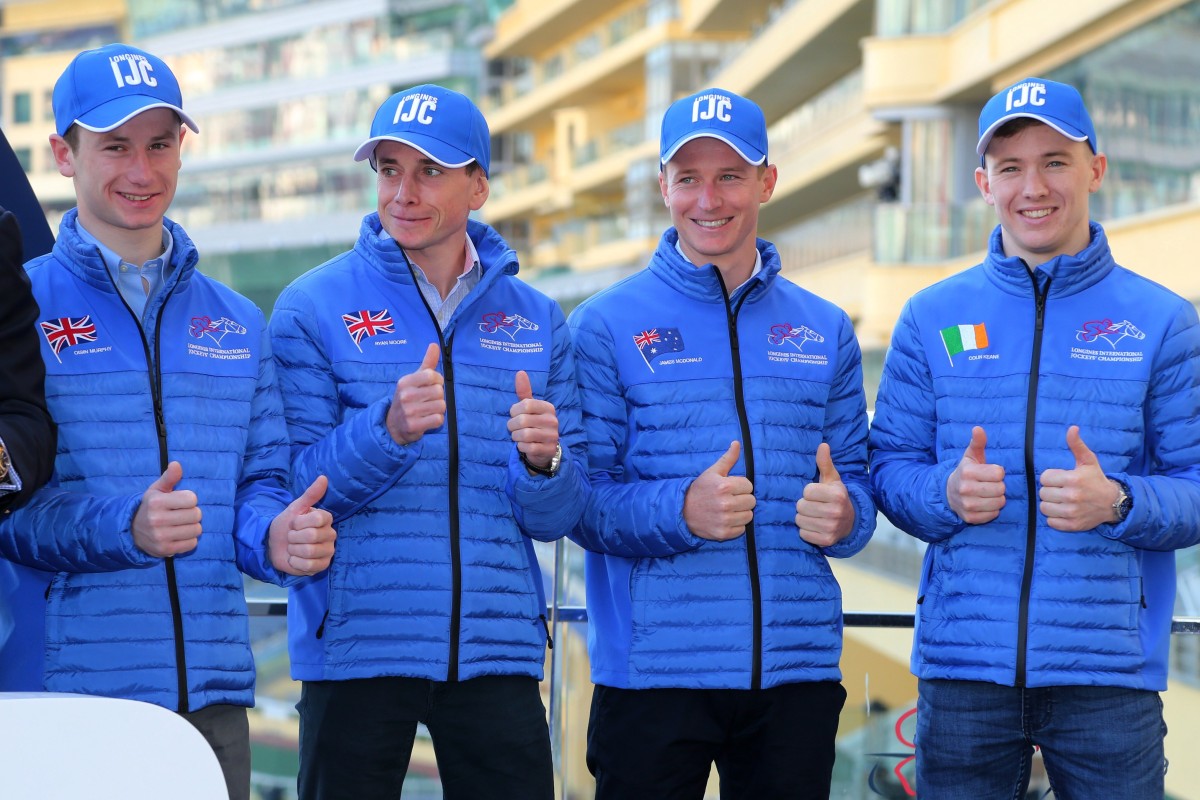 The Hong Kong government has given the Jockey Club approval to fly in jockeys and trainers and have them compete while inside a bubble during December's Hong Kong International Races (HKIR).
The move effectively facilitates international participation in the flagship event and is a huge boost for organisers, who have been working hard behind the scenes to allow it to happen.
Under the guidelines, participants will be flown to Hong Kong and immediately ushered into hotel quarantine and they will not be able to interact with the general population.
Trainers will be shuttled to Sha Tin track work three times a day, where they will remain isolated from anyone not inside the quarantine bubble.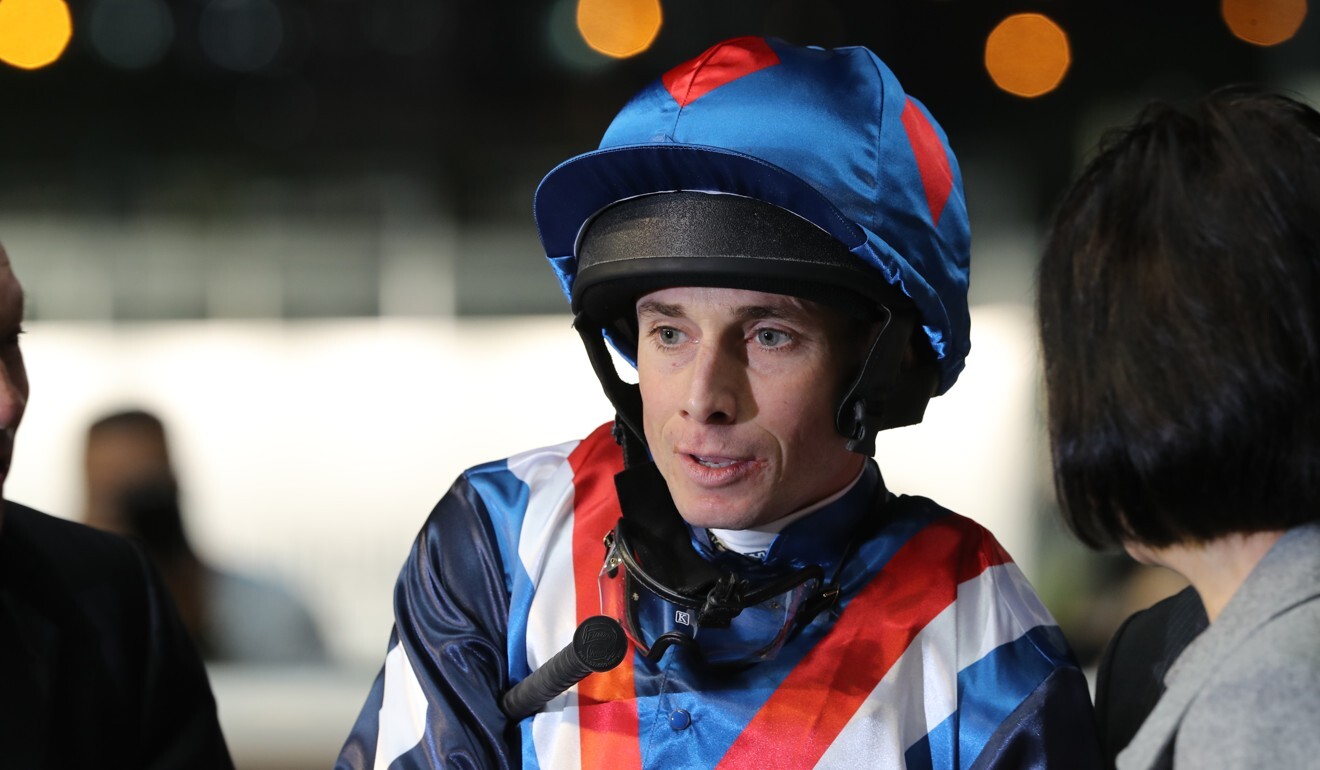 Jockeys riding international horses will be able to complete track work leading up to the event before returning to their hotel each day.
All international participants will be forced to conduct daily Covid-19 tests while in isolation.
Importantly, the breakthrough allows the International Jockeys' Championship (IJC) to go ahead as usual with four Hong Kong-based riders against eight internationals.
Separate jockeys' rooms will be used at both Sha Tin and Happy Valley to keep Hong Kong-based riders away from the internationals.
In its lobbying, the Jockey Club pointed to its strong record in maintaining a biosecurity bubble between Hong Kong and the Conghua training facility in mainland China, which has seen horses and staff travel freely between the two jurisdictions.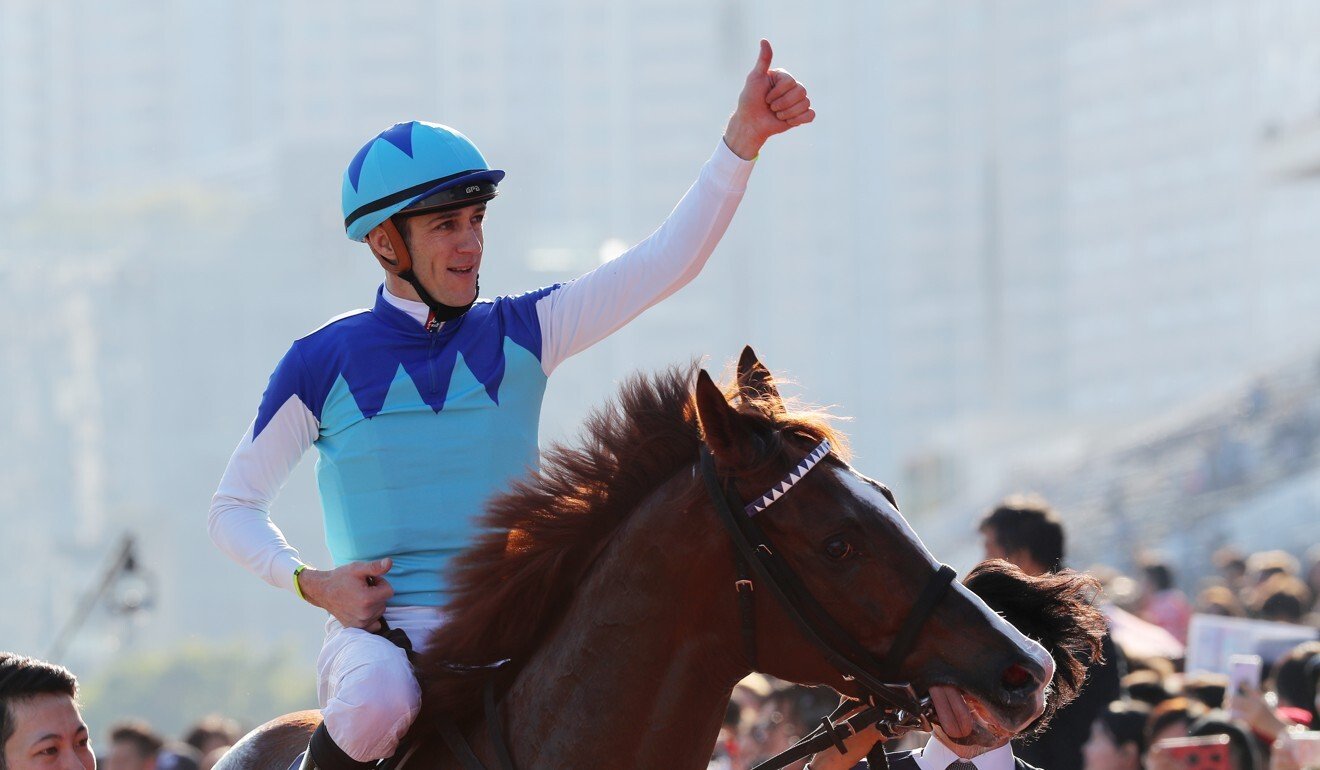 It is expected there will be a strong European flavour in the riding ranks with countries like Australia and Japan enforcing tougher quarantine restrictions upon return, meaning anyone from there would likely spend Christmas in hotel isolation.
While gun Belgian jockey Christophe Soumillon had been slated to spend an extended period of time in Hong Kong following HKIR, his involvement is in doubt after a positive Covid-19 test while at the Breeders' Cup.
The Post understands the Jockey Club will consult its chief medical officer this week to determine what procedures need to be undertaken.
While the Japanese are unlikely to be involved in the riding ranks, they could have a strong hand in the four feature races with the likes of Danon Premium, Win Bright and Chrono Genesis accepting invitations to run in the Hong Kong Cup, while Danon Smash is a likely starter in the Hong Kong Sprint.
The Jockey Club is expected to announce the IJC line-up this week.
Anywhere, anytime for Fownes
While he is dubbed the "King of the Valley", the annual Happy Valley day meeting was just another day at the races for Caspar Fownes.
The championship-leading trainer has been on a tear this season and Sunday was no exception, with Fownes cheering home two winners in Nunchucks and Lucky Quality to take his season total to 21.
Fownes is renowned for his results at the city track but has made a concerted effort this season to land more winners at Sha Tin to bolster his hopes of landing a fourth trainers' title.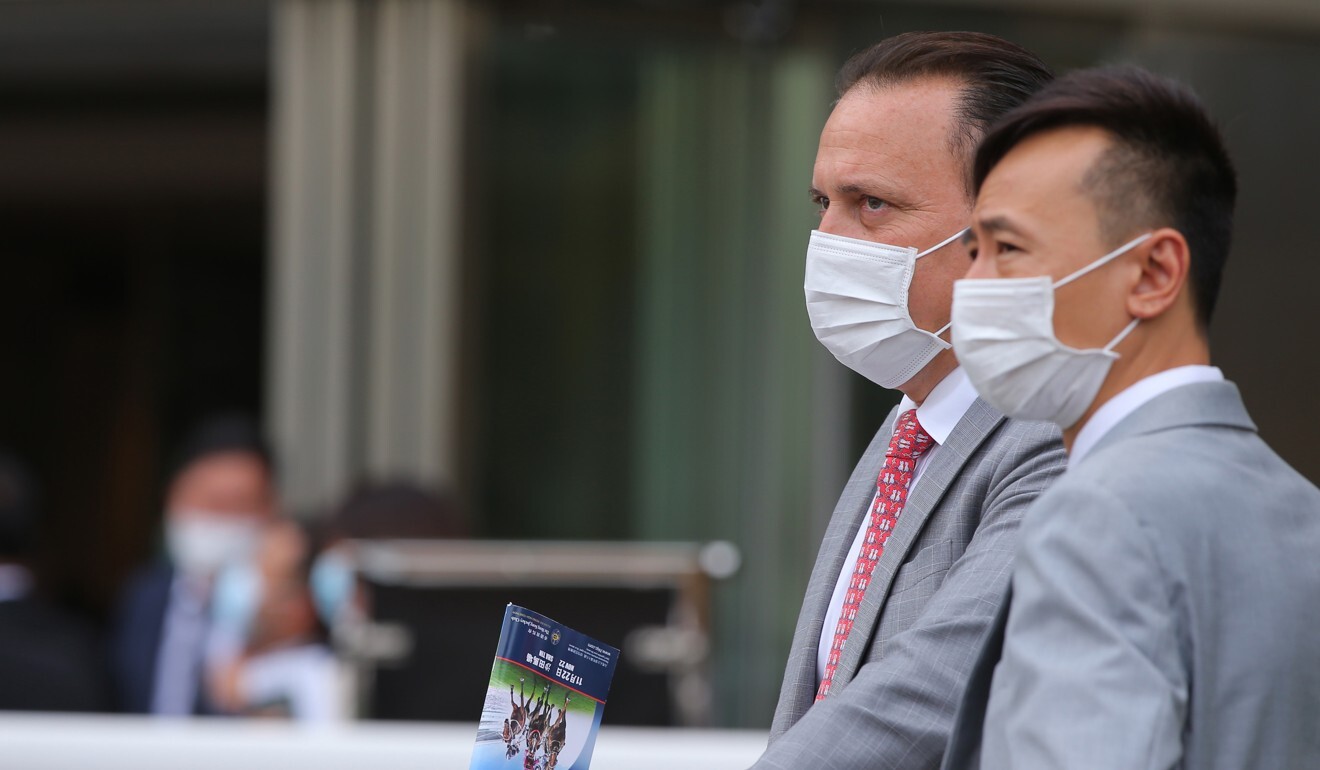 "I know what it takes to win a championship here so I am going out, setting a good pace and I am going to just keep ticking boxes and keep going. I'm not worrying what anyone else is doing, I want to just keep hitting my targets," he said. "It's just another Valley meeting really today."
While his current batch of horses are on fire, Fownes said there was always room for more and hinted there could be some midseason reinforcements on their way.
"I believe [I have the ammunition to win], there will also be a few retiring which will allow a lot of new horses to come in but at the same time if there is the option to grab a couple of stable transfers, I will be doing that because that's where the cream is," he said, pointing to his strong results with the likes of Dances With Dragon and Guy Dragon.
Lucky Quality was able to snap his maiden status, with the four-year-old saluting in his 12th attempt.
While he had been consistent, he had been unable to land the knockout blow this season, turning in two seconds and two thirds in his four starts.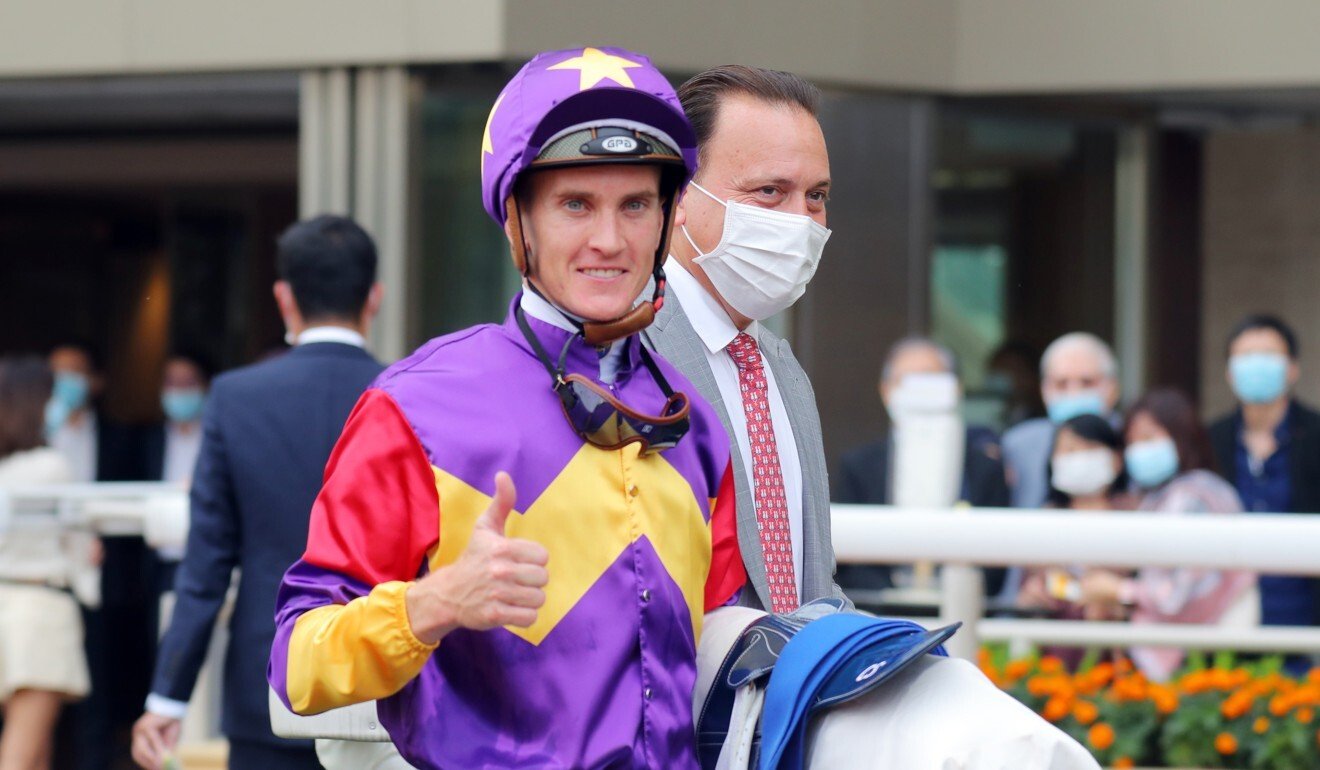 "He had been knocking on the door for some time so it was nice to get that win," Fownes said. "The race was looking a little bit ugly for the first 700m, lucky we got into some sort of position and in the end he was quite strong to the line.
"He is a young horse who is still improving and he will go up in class, down in weight now so hopefully he can be competitive. I think he can do it in Class Three."
Ho cooks up a new recipe for Viva
Viva Chef hadn't shown much to start his career but the addition of blinkers and drop back to 1,000m did the trick at Happy Valley on Sunday.
Trainer Peter Ho Leung knew he needed to change things up for the four-year-old colt, who had been beaten a combined 26 and three-quarter lengths in his first four runs.
The changes paid off in the Class Four Jaffe Handicap as Viva Chef ran over the top of his rivals with Matthew Poon Ming-fai in the saddle, beating home Winner's Heart and Wild West Wing.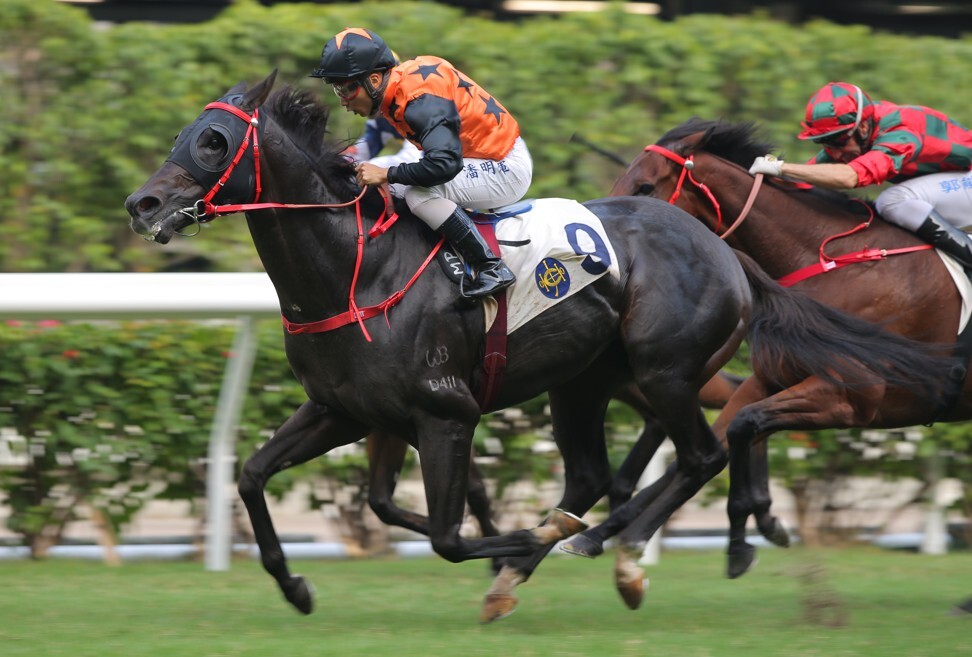 "In the past few runs, he is always jumped well but has been using too much energy in the early part of the races," Ho said. "That's why I did something new – put the blinkers on and try to get him cover. I wanted him to finish off strongly.
"It worked today, but Matthew told me the horse is still green. He's still got more improvement in him – he is still a colt. Hopefully he can start becoming more consistent."
Lor keeps shooting for the Stars
Frankie Lor Fu-chuen continued his golden run of form at Happy Valley, with the popular trainer landing a double with a pair of in-form gallopers.
Both Virtus Star and We The South won for the second time in as many starts, taking Lor's winning total to 14 for the season.
The two are both stable change horses for Lor, with We The South only arriving during the off-season from the departed John Moore.
The four-year-old continued his remarkable run of form, notching up his fourth win in eight starts.