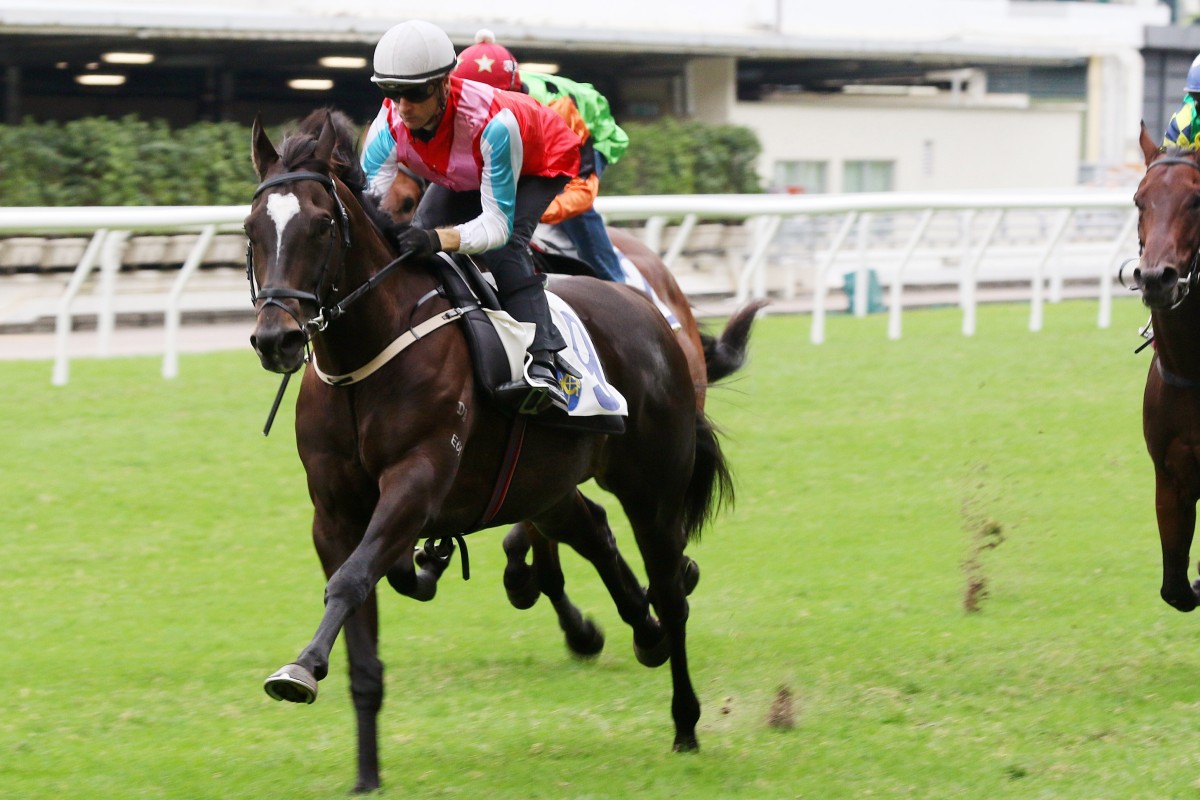 He was forced to sit and watch as his talented debutant Harmony N Blessed was scratched at the gates a fortnight ago, now David Hayes says his trial star is ready to take it to the big stage on Sunday.
The four-year-old was backed into favouritism at Happy Valley before he reared in the barriers, causing him to cut his mouth and be withdrawn at the last minute, capping off a torrid run of luck for Hayes.
Now, after a scintillating trial to prove his barrier manners, Harmony N Blessed is back, this time at Sha Tin for take two in the Class Four Morse Park Handicap (1,200m).
"It was terrible to watch," Hayes said of the incident. "It was on the back of a decent run of outs and I thought he was probably going to win.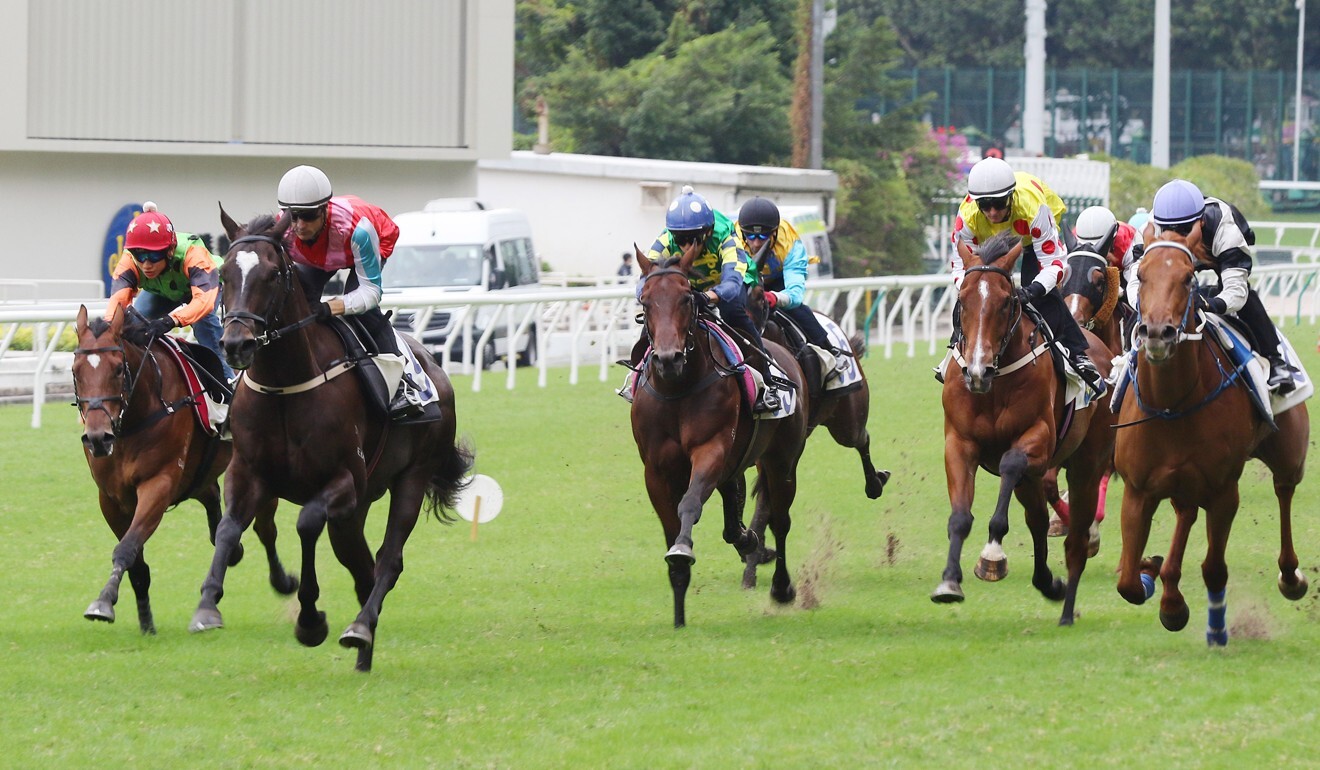 "When that happens, you're walking around thinking 'oh my god, what next, now he has to trial again' and all of that stuff.
"With the rules, you have to trial before you can enter, so it was all a bit frustrating. But I'm a big boy, it has happened all before and I am sure it will happen again."
His dominant trial victory last Friday took his record to three wins in four attempts, showing he is clearly above average.
While it was inconvenient having to go back to the trials, it was a box that had to be ticked.
"It was less than ideal having to go back to the Valley and trial, but the trial was very impressive," Hayes said. "What he did was left of centre, which happens sometimes."
It is well documented that Hayes has a war chest of unraced horses, and the handler says that explains his lacklustre start to the season, but there is a silver lining if Harmony N Blessed is able to get the cash on Sunday.
No galloper sporting the "E" brand (horses who arrived in Hong Kong this season) has managed to win this term, and it is something the Australian wants to change.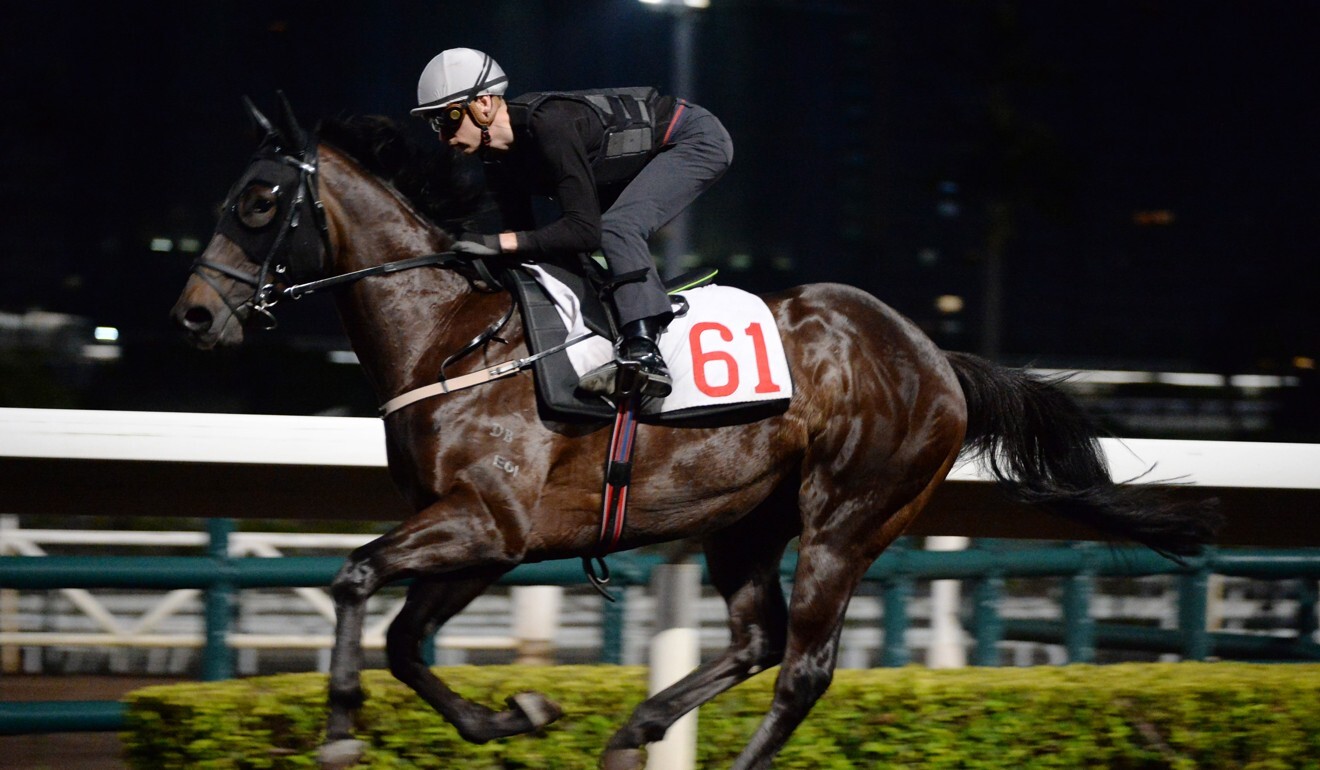 "It would be nice if he was good enough to go out there and win," he said. "Because [no "E" horses have won], I am not super confident but I would be disappointed if he didn't run a nice race … he looks like he is better than a 52-rater.
"I think generally when the "E" horses start winning, you'll find the Hayes stable starts firing. None of those have won yet so it just shows how hard it is for those new horses to settle in here."
The four-year-old is one of just a handful of horses Hayes will take to the races with the Australian also saddling up Red Majesty, Beauty Amigo and Chefano on the day.
After a promising first-up run this season, Hayes is hoping for an improved performance from Chefano in the Group Two Jockey Club Cup (2,000m) where he will lock horns with Exultant and Furore.