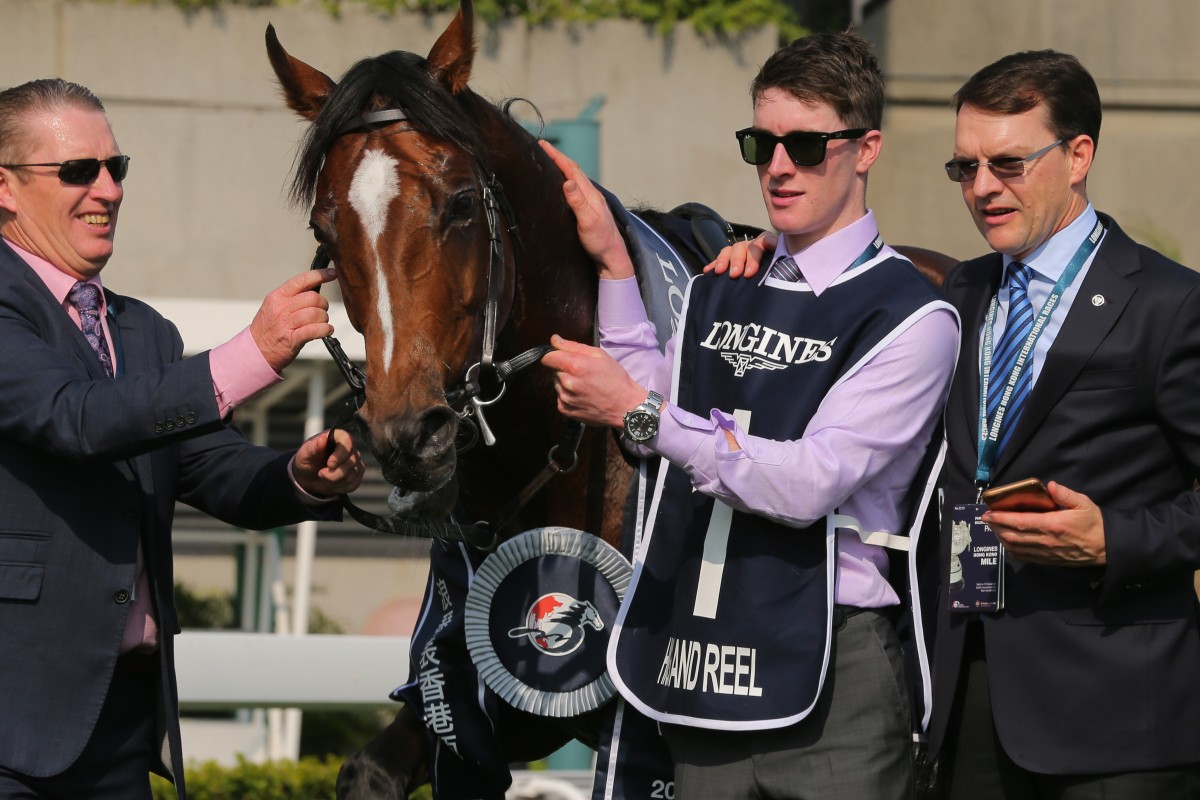 Magical will become Aidan O'Brien's most prolific Group One winner with victory in next week's Hong Kong Cup, but the master trainer admits he is just happy to have horses racing in a year which has presented many obstacles.
O'Brien will be watching on from his home in Ireland as his star mare attempts to better the likes of Rock Of Gibraltar, Yeats, Minding and two-time Hong Kong Vase winner Highland Reel – all of whom have seven Group One victories to their name.
Global travel restrictions mean the famously hands-on trainer will rely heavily on his team on the ground but, after putting in strong performances recently at the Breeders' Cup in America and the Spring Carnival in Australia, O'Brien isn't concerned.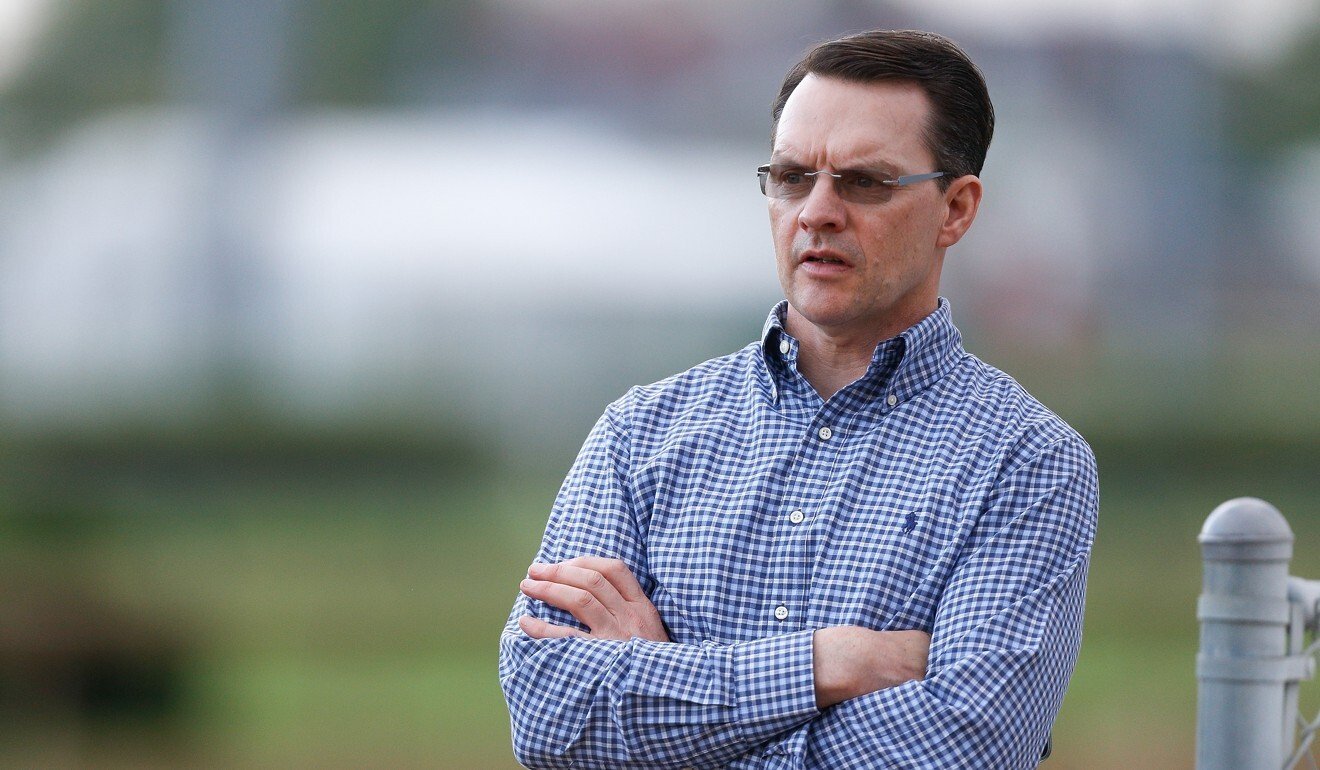 "We have a great team of people and it is just great to be racing to be honest," he told the Post. "Everything is different now, that's just the way it is."
Magical, who was pulled out of retirement 12 months ago, has maintained her form at Ballydolye since her second placing to Tarnawa in the Group One Breeders' Cup Turf (2,400m) last month.
Despite rumours that retirement is again looming for the five-year-old, O'Brien said a decision would be made after the race.
"Magical seems to be in good form since America," O'Brien said. "She is back to a mile and a quarter now (2,000m), everything she has done since then we have been happy with so we are looking forward to seeing her run.
"I am not sure [about retirement], we would decide on things like that after the race. All those things are possible and they are always spoken about after the race each time.
"She is a great mare, she has been racing at the top level since she was a two-year-old."
Magical would need to break a run of outs in Hong Kong for O'Brien, who has only Highland Reel's two Vase victories to his name in 22 attempts dating back to 2001, when Bach ran last in the Cup.
Included in those 22 runners are some high-profile disappointments such as Brian Boru (2004), Scorpion (2006), Dylan Thomas (2007) and most recently Anthony Van Dyck (2019), all who have failed to finish in the top six.
However, since Highland Reel's first victory in the 2015 Vase, O'Brien has had a presence at the December showcase every year.
Along with Magical, O'Brien is sending Mogul (Vase) and Order Of Australia (Mile) to ensure it is one of the strongest teams he has sent to Hong Kong.
While it comes after the Australian spring carnival and Breeders' Cup, Hong Kong has solidified its place on the calendar, O'Brien says.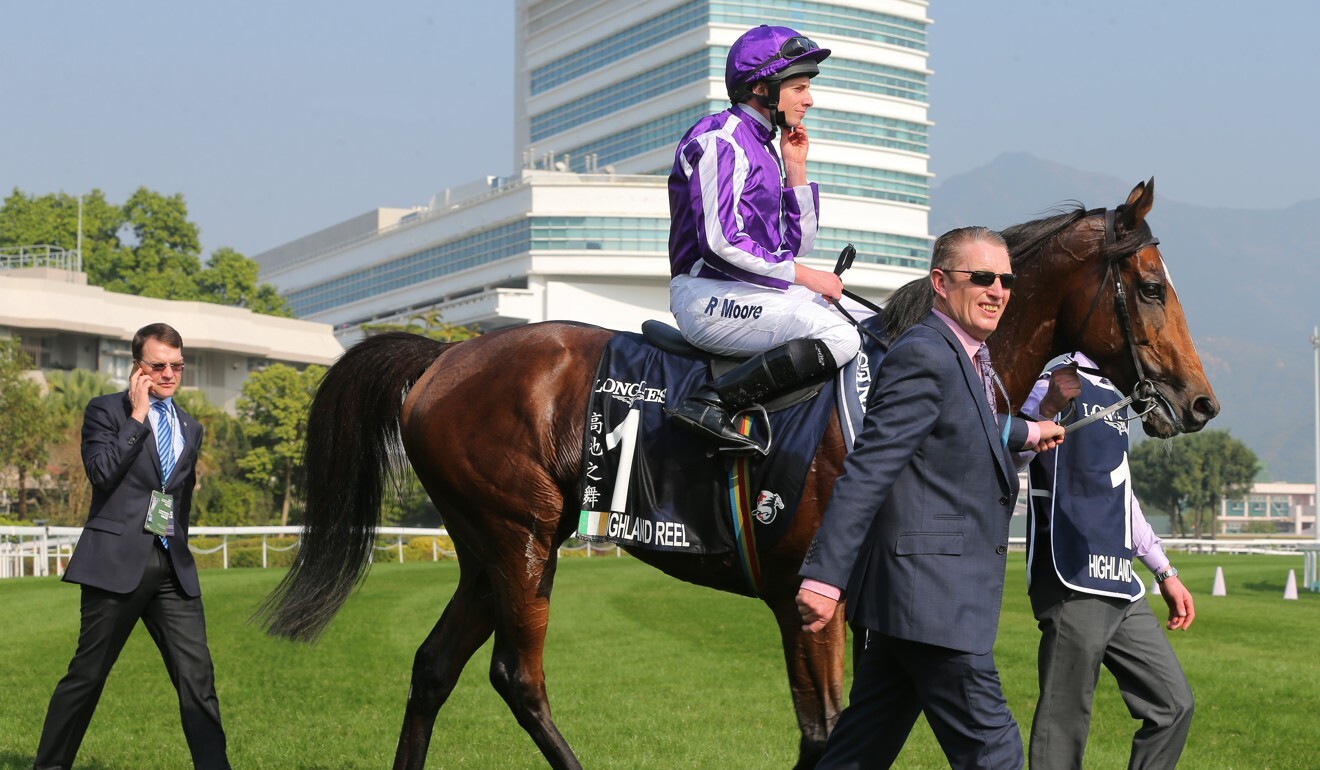 "Hong Kong is at a great time of the year, it fits in perfectly so whatever horses are well and training well we like to send them where possible," he said.
"Obviously they have to be very, very high-class horses to go down there because it is so competitive.
"They have to handle nice ground and they have to be pacy. The tracks are fast and quick, but they are consistent.
"I think it is very competitive, you need a good horse who is at the top of their form when they go there."
Order Of Australia comes out of a shock Breeders' Cup Mile victory where he was sent around as a 73-1 outsider.
O'Brien believes the three-year-old relished the drop back in trip and should enjoy the firm Sha Tin track when he lines up against Golden Sixty and Admire Mars.
"We always felt physically looking at him there was a possibility that when he went back to a mile he was going to step up big time. Obviously that is what he did," he said.
"Back to the mile on fast, flat ground, he is a horse that could even sharpen up a little bit more. Looking at him in the Breeders' Cup mile, he travelled quite strongly through the race."
Mogul, who will face just six rivals in the Vase, comes out of a midfield finish in the Breeders' Cup Turf and O'Brien hopes he can recapture the devastating turn of foot which saw him win the Group One Grand Prix de Paris (2,400m) before being scratched from the Prix de l'Arc de Triomphe due to a feed contamination issue.
With his trio due to depart Ireland over the weekend, O'Brien revealed Ryan Moore would ride both Magical and Mogul while Frenchman Pierre-Charles Boudot has maintained the ride on Order Of Australia.