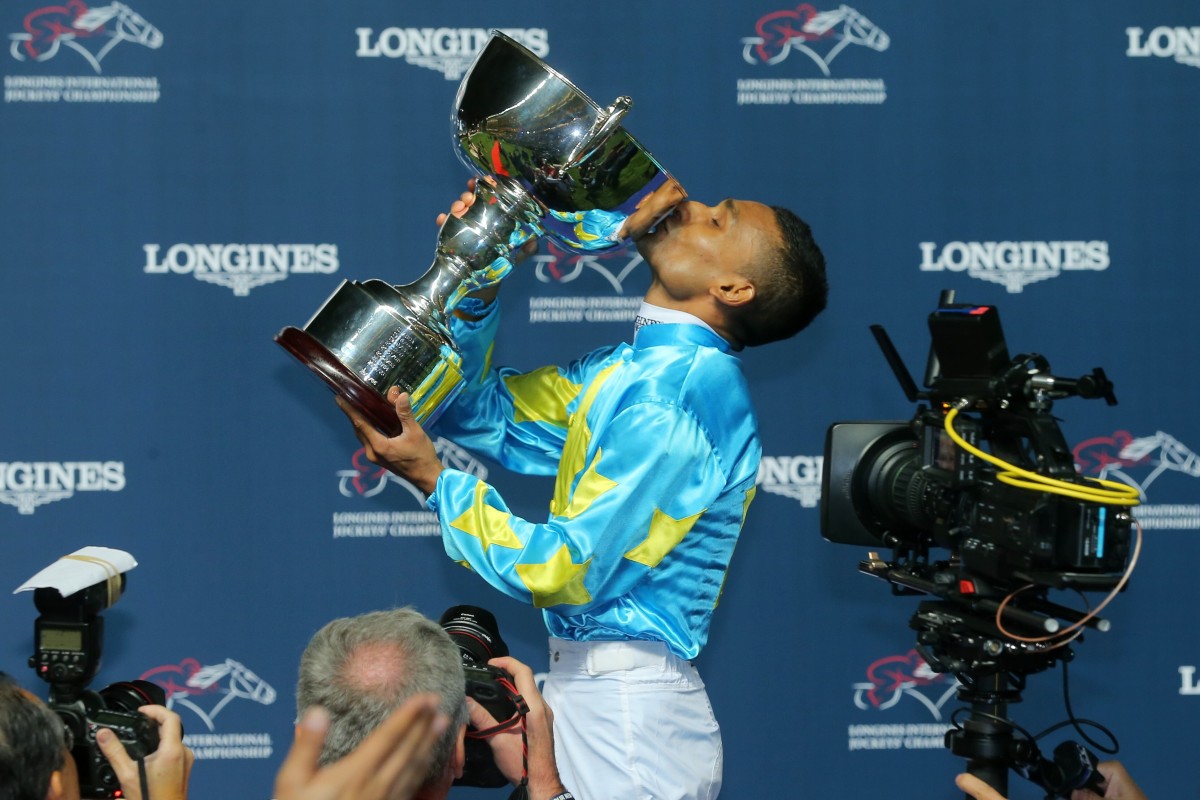 Karis Teetan enjoys looking at the prize from last year's International Jockeys' Championship when he walks past his trophy cabinet but he knows his achievements from 12 months ago will count for nothing on Wednesday night.
The Mauritian is out to join Douglas Whyte and Ryan Moore as the only riders to defend their IJC crown but he will be doing so under different rules to those in place when he won a year ago.
While he carried the weight of expectation with a gun book of rides on that occasion, Teetan would love to go back-to-back after new rules were implemented to ensure a more even distribution of mounts.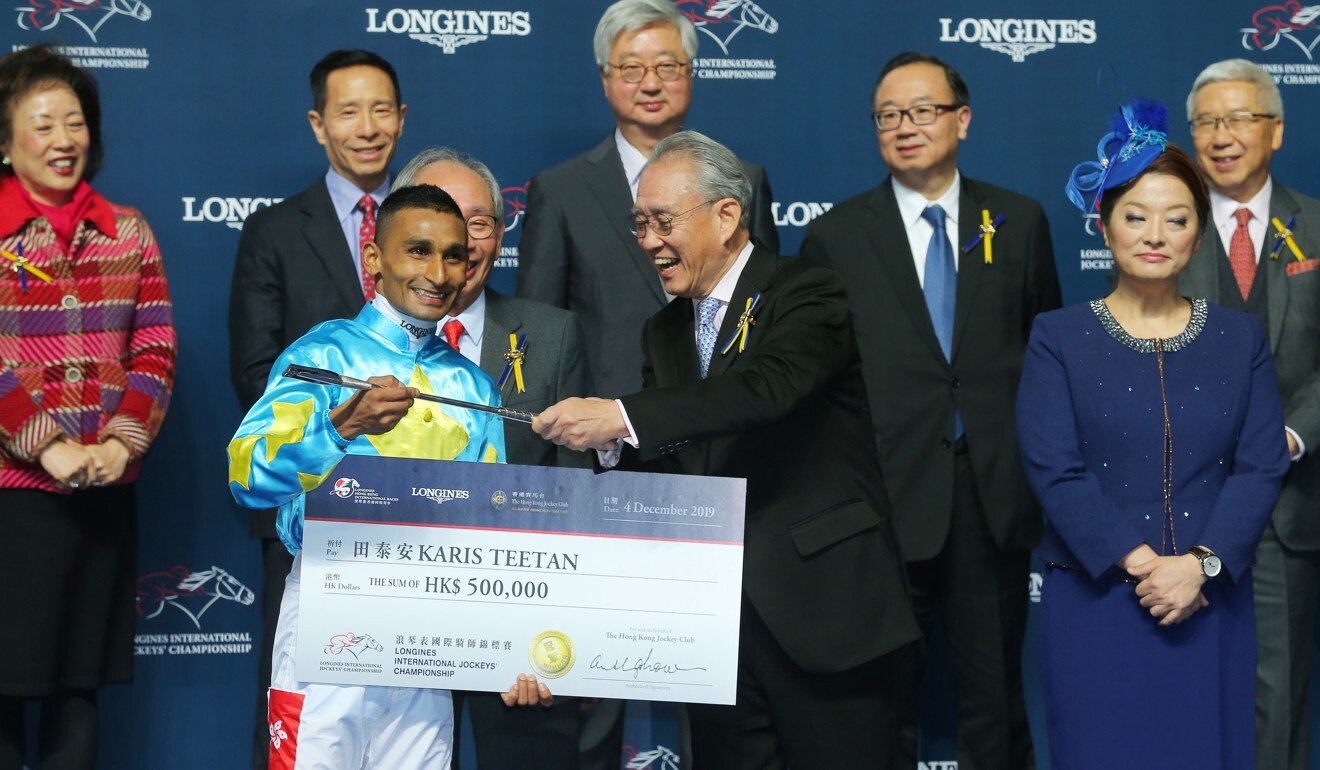 On Wednesday night, he will ride David Hall's Oversubscribed, Richard Gibson's Right Honourable, Tony Cruz's Helene Wisdom Star and Winston's Lad for Francis Lui Kin-wai.
"I won it last season and I am hungry to win it again, my rides have chances and they have draws so I hope I can get points," he said.
"A few days ago I was talking to my wife and I was saying how I can't believe I was holding the trophy a year ago now. It is an unbelievable feeling.
"In my trophy cabinet here I have the whip that I got for winning. When I see it, it reminds me of that each time. It means a lot. It is a great feeling and now when it comes back around, it makes you want to go and do it again."
Going into his fourth IJC, the 30-year-old knows what it takes to win and believes he has the horses and the barriers that can get him across the line against the likes of Zac Purton and Joao Moreira, as well as international stars Ryan Moore and Pierre-Charles Boudot.
"It is important to get the good draws and my rides are spread out nicely, there is no stand-out," he said. "Those races aren't easy, you're riding against the best jockeys in the world. It is great to know I have won it and competed against some of them, it boosts your confidence a lot."
While he wasn't able to land the sought-after ride of Harmony N Blessed in the fourth and final leg on the night, Teetan said the new and improved system looked to be a winner.
"I think the new system has done its job, it has given everyone reasonable rides," he said. "Everyone has a fair chance so that is important.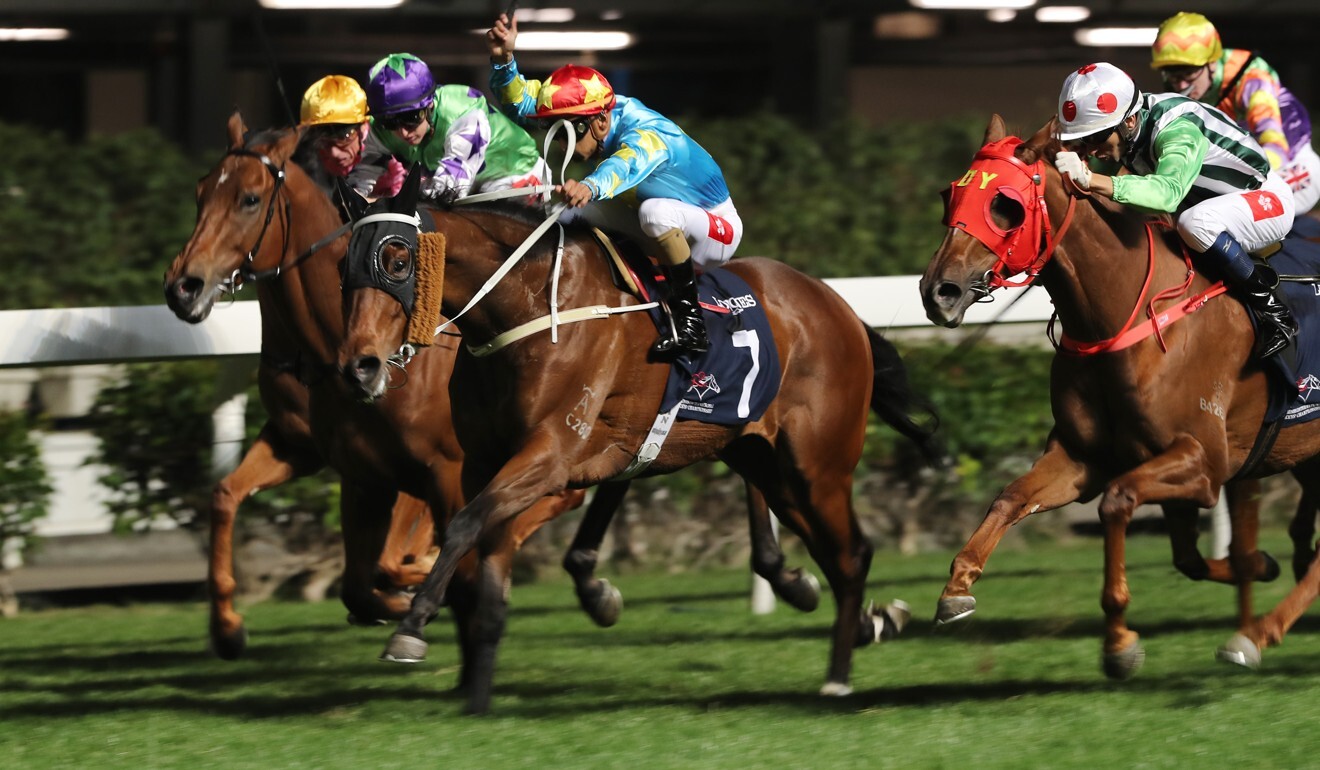 "I was lucky last year to get those horses with chances, everything went smoothly. I would say things went my way in the races.
"When all these jockeys come in from around the world, it is tough. Looking at what the other guys have got, it looks like everyone has a fair chance depending on how the races are run.
"I was hoping to get [Harmony N Blessed], which had the light weight, but it wasn't to be."
To compliment Teetan's solid book of IJC rides, he also has the consistent Insayshable in the Class Two United Kingdom Handicap (1,800m), along with Wins All, Natural Winner and Noble Desire.