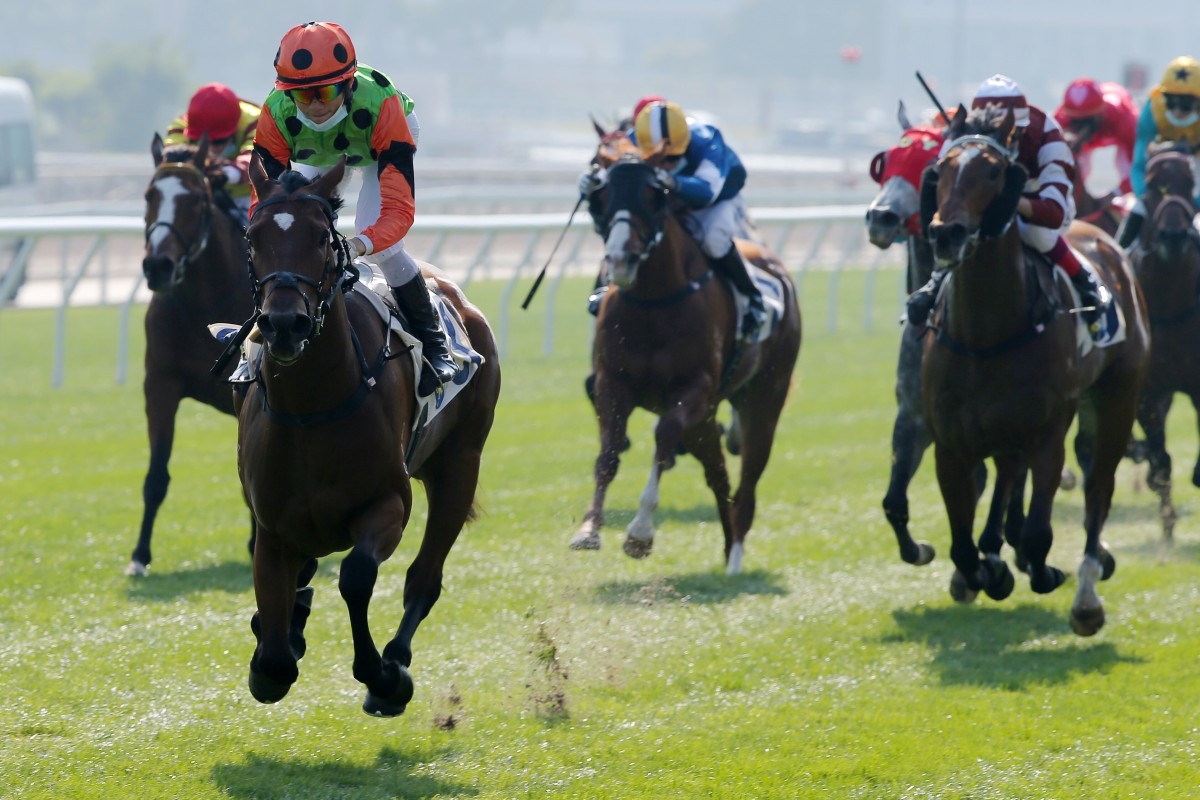 Douglas Whyte expected Carroll Street to run well on debut – but display an explosive turn of foot to knock off odds-on favourite Forte? That was the absolute best-case scenario.
Punters weren't quite as bullish as the 13-time champion jockey – the three-year-old jumped at 46-1 in the Class Four Geranium Handicap (1,000m) – but he won't be anywhere near that price next time he steps out after blowing away his rivals.
Apprentice Jerry Chau Chun-lok settled Carroll Street in the second half of the field but when the whips were cracking he went to another level, rattling past Forte as if he was standing still.
To underline his class, the son of Outreach sprinted his last 400m in 22.14 seconds – 0.68 faster than any of the other 13 runners.
The win made everyone stand up and take notice, including Whyte.
"I thought he'd be in the first three, I didn't think he would win like that," the trainer said. "I told the owners that I thought he'd be earning them prize money but when you bump into a horse who is one-for-one and was a [$1.70] favourite – you don't come here with a lot of confidence to take him on."
Whyte believes Carroll Street is still a work in progress.
"His first two trials were really good, he just needed a bit of time mentally to get used to the conditions and pressure of Hong Kong," he said.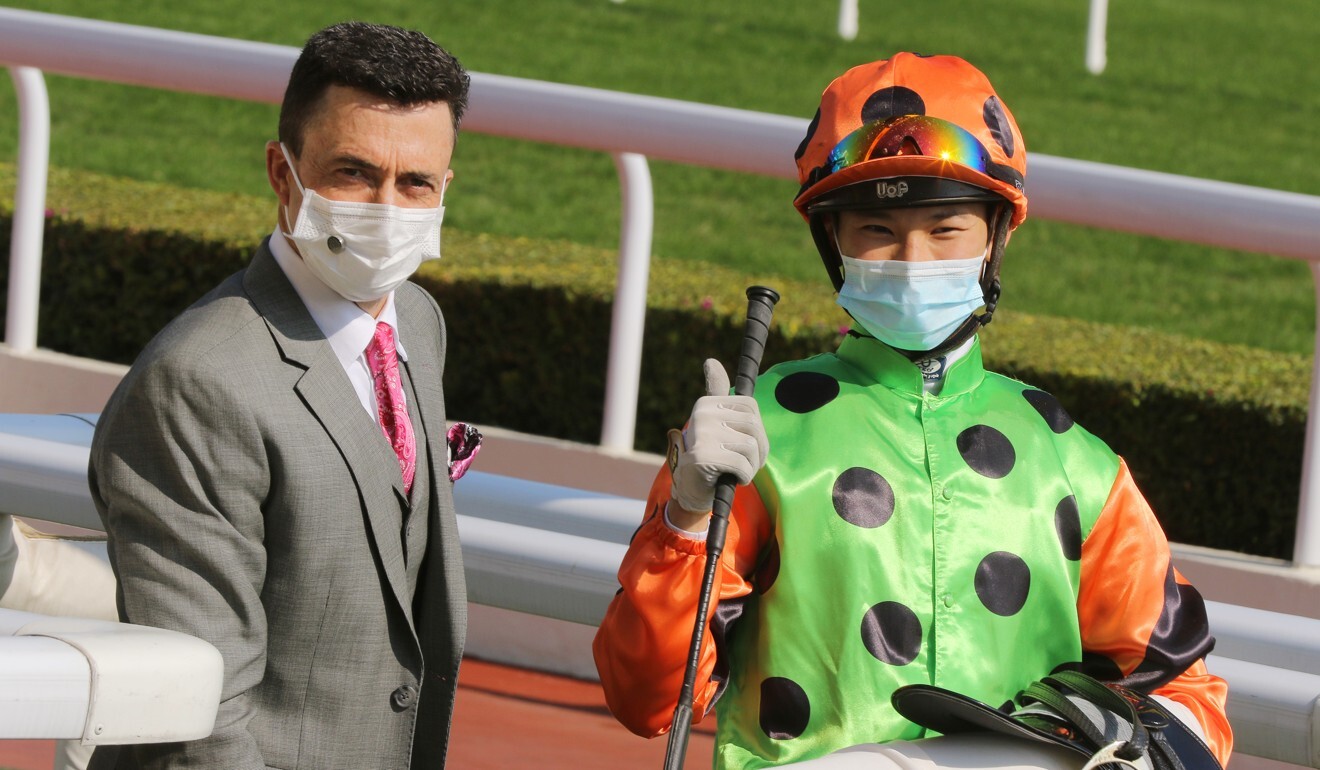 "He hasn't been the easiest [horse to train], purely because he's been very immature. He's needed that extra time to help him understand what it's all about.
"I think the main key to him is he wants to be ridden quiet, he wants to catch a breath, he wants to get into a rhythm – he's just not a horse that copes with pressure the whole way. He needs to think about things and then let go. That's why I've taken my time with him."
The South African is likely to give Carroll Street another go down the straight – "you don't want to break a winning formula just yet" – but won't be pushing him back to the races before he's ready.
"We'll see what the handicapper does, hopefully he leaves him in the grade," Whyte said. "I won't rush him, that's for sure. He'll definitely improve from the race – the horse will tell me when he's ready to start next.
"I reckon 1,400m [will eventually be his best distance] – that's what he feels like when I've ridden him in trackwork. He might even get the mile when his attitude and race pattern allows him to."
Carroll Street's win was the first of a running double for the Whyte-Chau combination – the first time the master and apprentice have joined forces for two winners in a day – with Super Ten ($8.90) leading from barrier to box in the second section of the Roselle Handicap (1,400m).
It was the first time the three-year-old had been able to really dictate terms in his young career and he seemed to relish it, coming away to beat Leading Fortune by two and a half lengths.