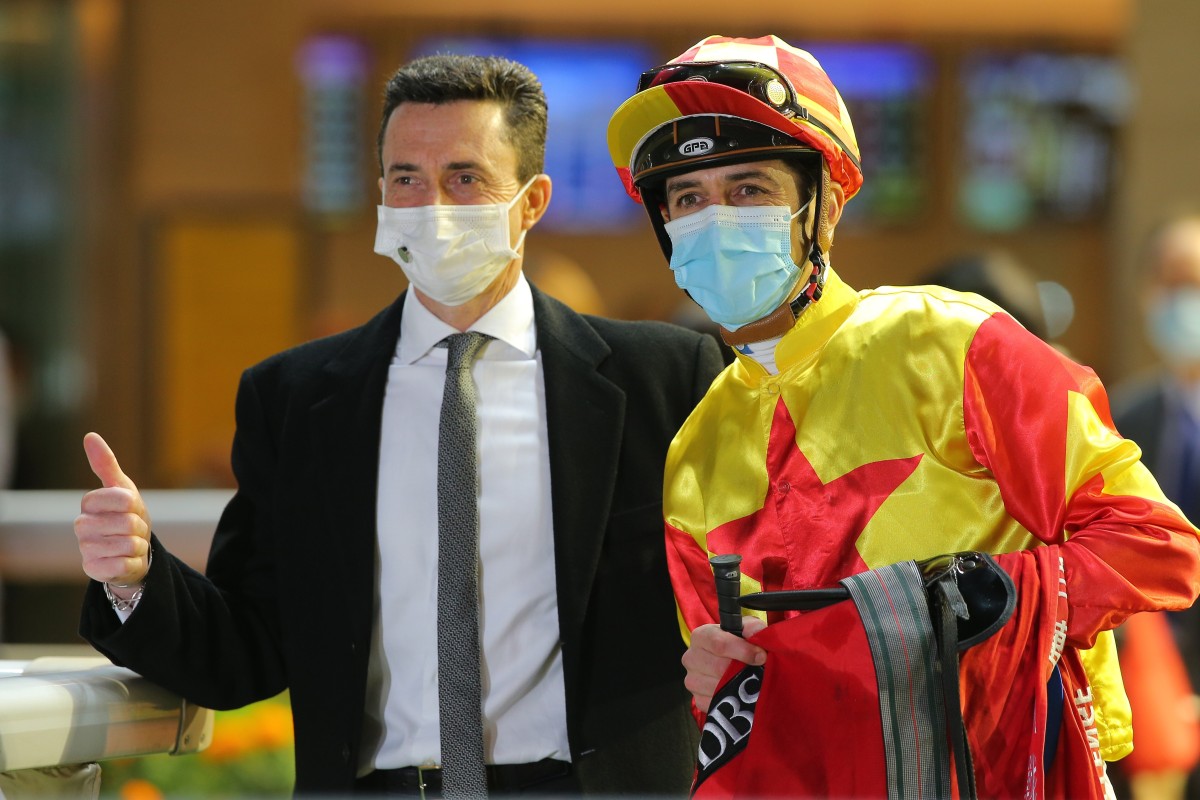 After tremendous success in feature races as a jockey, Douglas Whyte secured his first Group winner as a trainer, teaming up with former nemesis Christophe Soumillon to capture the January Cup with Savvy Nine at Happy Valley on Wednesday night.
The South African has had his training licence only since the start of the 2019-20 season but as one of the most determined and competitive individuals in Hong Kong racing, Whyte felt it had been "a long time coming" even though it was only his seventh runner in a Group race.
"It was frustrating but I've been in the game long enough to know I just needed some patience – it was always going to happen," he said. "I'm happy to have the first one and I'm looking forward to the next one now."
Already a legend after 13-straight Hong Kong championships in his riding career, the South African continues to establish himself on the other side of the fence and being able to encourage Savvy Nine to his first Hong Kong victory in his 17th start only highlights the progress he's making.
After competing at a strong level in France pre-import, the five-year-old had generally run well since arriving in Hong Kong – he came fourth in the Derby and fourth in the Champions & Chater Cup – but couldn't break through.
Savvy Nine raced for John Moore before joining Whyte's stable this season and he put the writing on the wall with an eye-catching third on International Jockeys' Championship night with Ryan Moore in the saddle.
"It was a well-deserved win. He was probably a little bit unlucky last time, Ryan jumped off and said he couldn't get going when he wanted to and the horse finished pretty strongly so things just had to fall into place," Whyte said. "He hasn't been an easy horse since I've got him, everyone knows he's got a few issues but he's held his form and that's the main thing.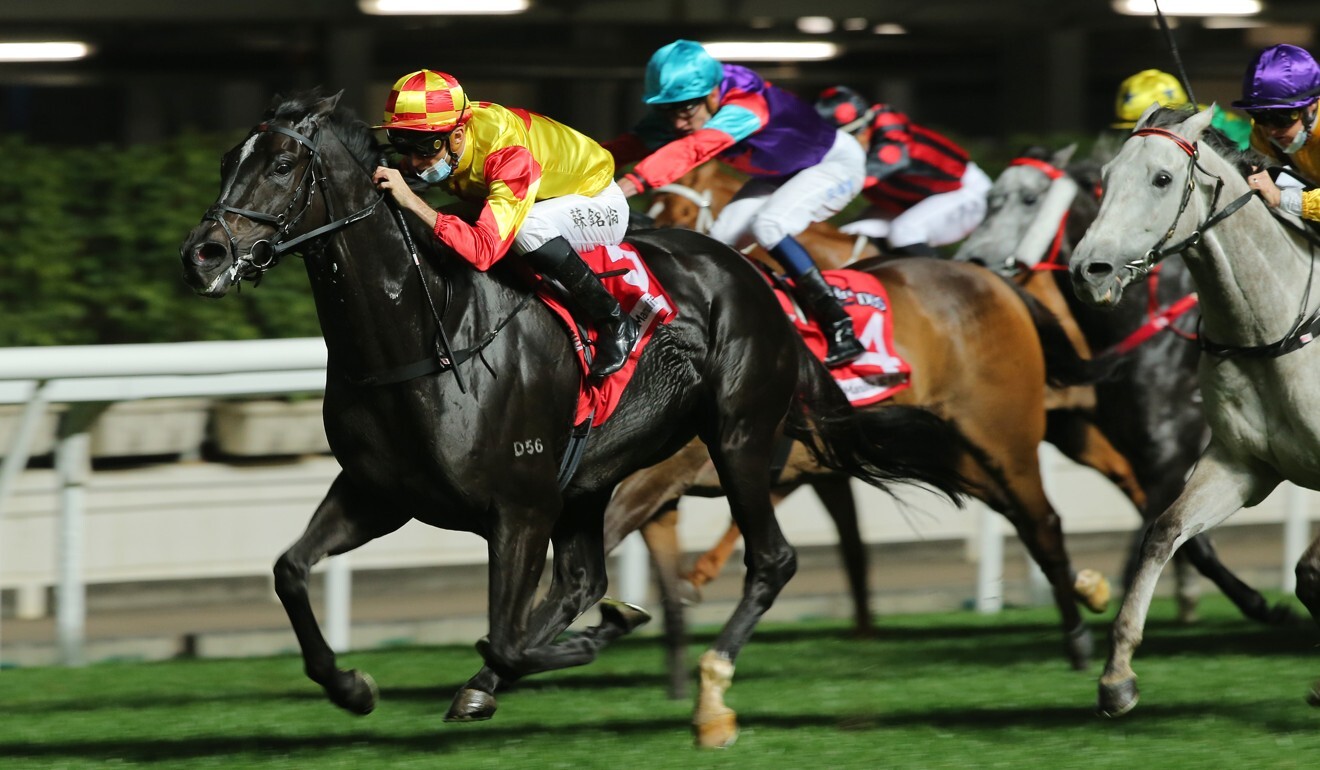 "He's not difficult in the sense of riding or anything but he's a very hyperactive horse. He's very sensitive to lots of things – anything can trigger him off.
"He's the kind of horse that I believe now that he's got his head in front and he's won … he'll gain some confidence from that. There are races down the track like the Queen Mother [Memorial Cup] – I think he's got the staying ability and he definitely will improve with a bit of cut in the ground. It looks like there are some nice races towards the end of the season."
Savvy Nine got a terrific ride from Soumillon, with the Belgian ace and Whyte combining for their first winner together after a rocky relationship as rival jockeys.
"It's a special moment, he was one of my biggest competitors," Whyte said. "We had a pretty tough run-in and we didn't speak for a long time due to incidents which happened but he overcame that and I overcame that.
"He's a good sportsman, he's a great rider, he's got a fantastic brain and he's a thinking jockey. Weight won't allow him to ride light because he's a tall, heavy guy like I was but if you could get Soumillon on your horses every day, you'd book him."
Soumillon was equally thrilled with the result – and the evolution of their relationship – after making the commitment to get down to 120 pounds to ride Savvy Nine.
"I'm very happy, it's a long time since I've ridden at this weight," he said. "I gave a call to Douglas [after the IJC] and I said 'this horse will run a nice race' but he told me 'yeah, but I don't think you'll be able to ride him at the weight'.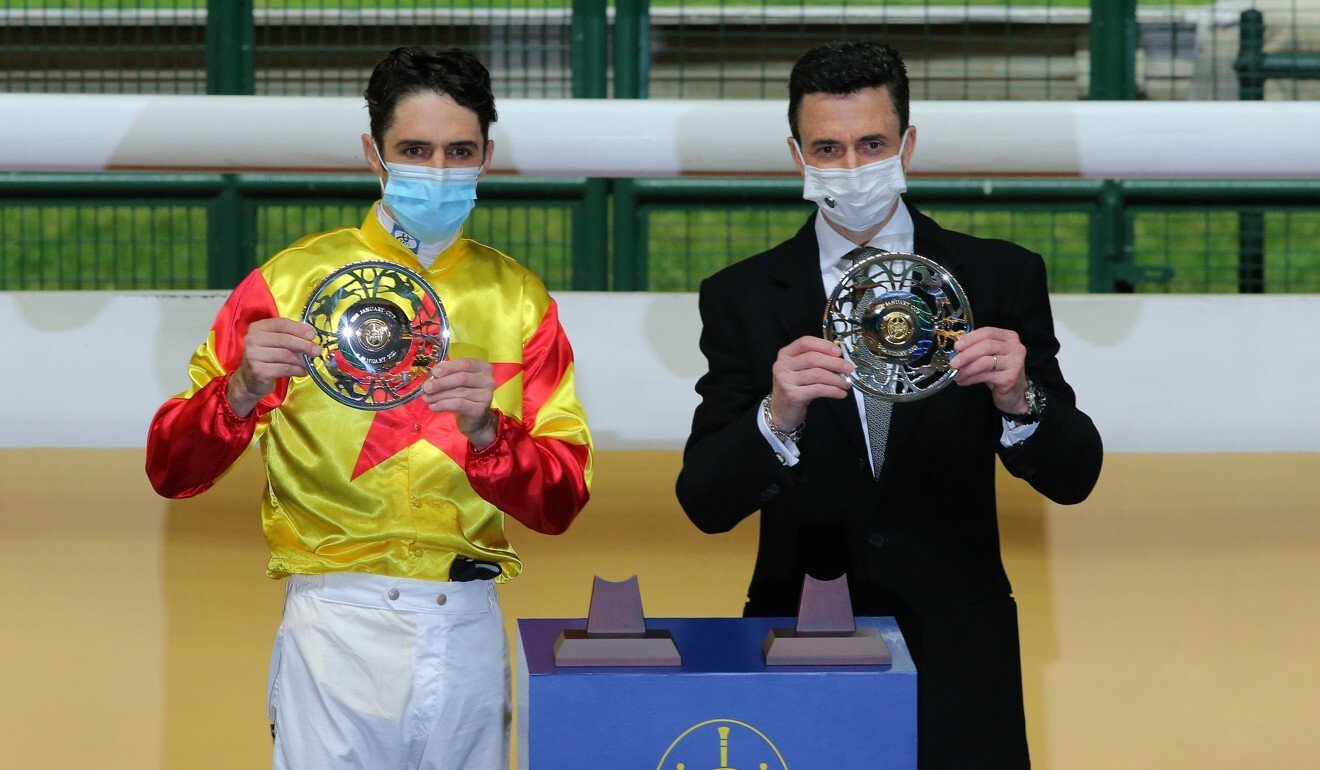 "I said 'listen, I'm going to try my best and I think I'm going to make it'. It was a bit tough to go there but, finally, in the race my horse gave me everything and I'm very proud to win a nice race for Douglas.
"We [fought] against each other for a long time here on the track and now we work with each other."