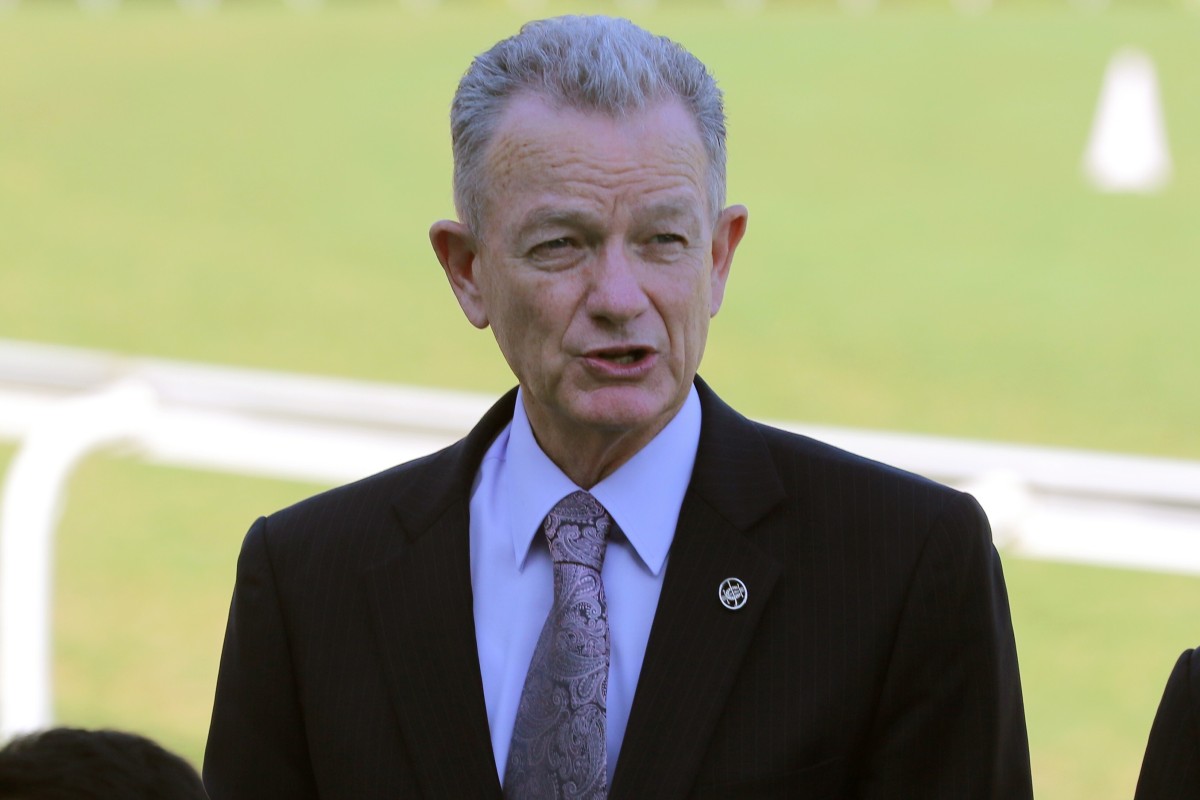 Chief steward Kim Kelly believes the most prudent phone call he has made was the one to Steve Railton in 2009 when he recruited him to the Jockey Club from Sydney to be his lieutenant.
Railton would go on to be the secretary of the licensing committee as well as Kelly's trusted deputy for more than a decade.
Over that time, Railton would recruit the likes of Joao Moreira, Karis Teetan and a host of other big-name jockeys to Hong Kong for short-term stints.
"When I got told I was going to be the next chief stipe in mid 2009, the second phone call I made was to Steve. The first was to my wife," Kelly said. "I knew it at the time and I have been proven right, it was the most prudent phone call I have ever made.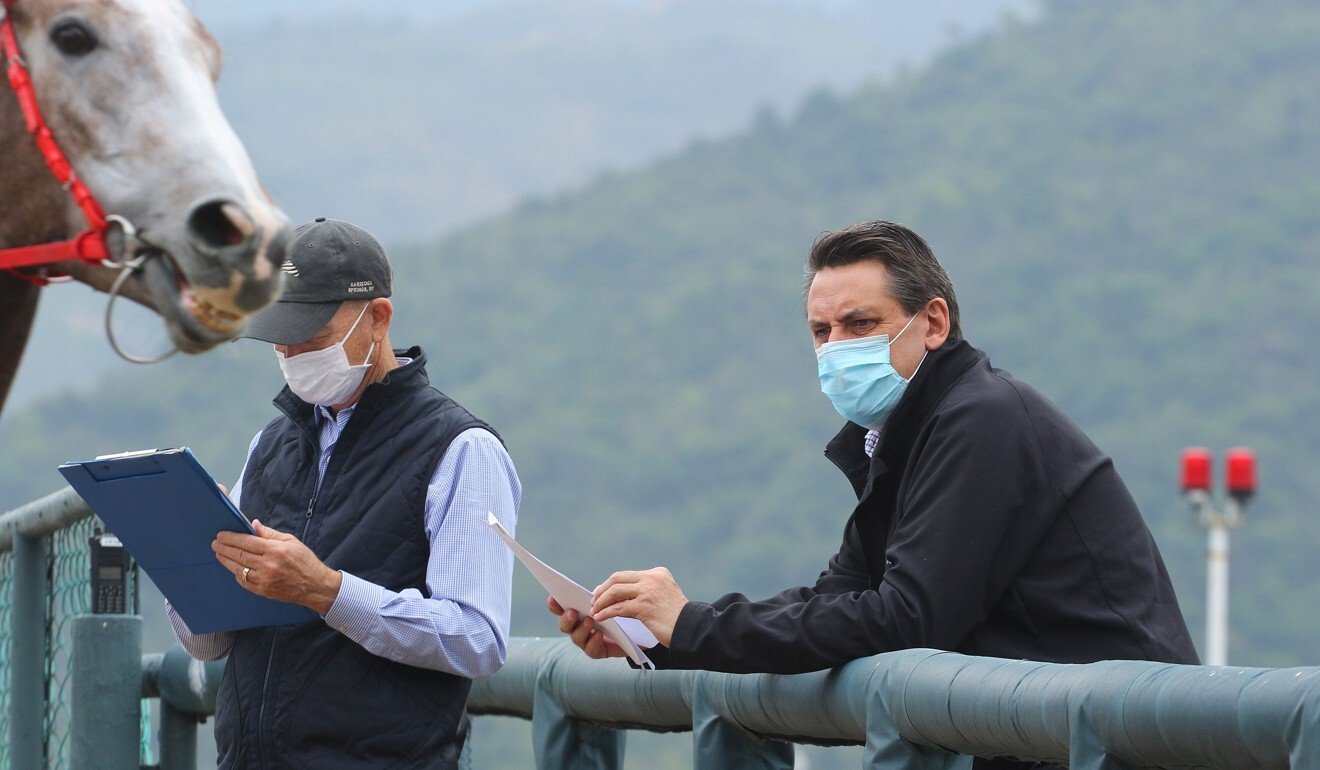 "I knew he was going to be outstanding for the organisation, for racing up here and for racing control. He has fulfilled all three of those outcomes, he has been a fantastic servant for the club and for racing."
On Wednesday night, Railton bid farewell to Hong Kong racing, with the respected stipe heading back to Sydney with his wife Glenys to spend more time with family.
Before he left, Railton sat down with the Post for a final time.
What will you take from Hong Kong racing after working in it for more than a decade?
The international spectre of things, that has been the most enjoyable part of it. Dealing with licensing and stewarding and the international connection that comes with it has been a career highlight.
It's a tricky role you have. You recruit the people to come here and then police them when they arrive. Is it a conflict?
I think with my experience, it is easy. A lot of the jockeys you are interacting with to lure them here, you go through a lengthy process so when they get here you've had significant interactions with them – you know them and you know their family.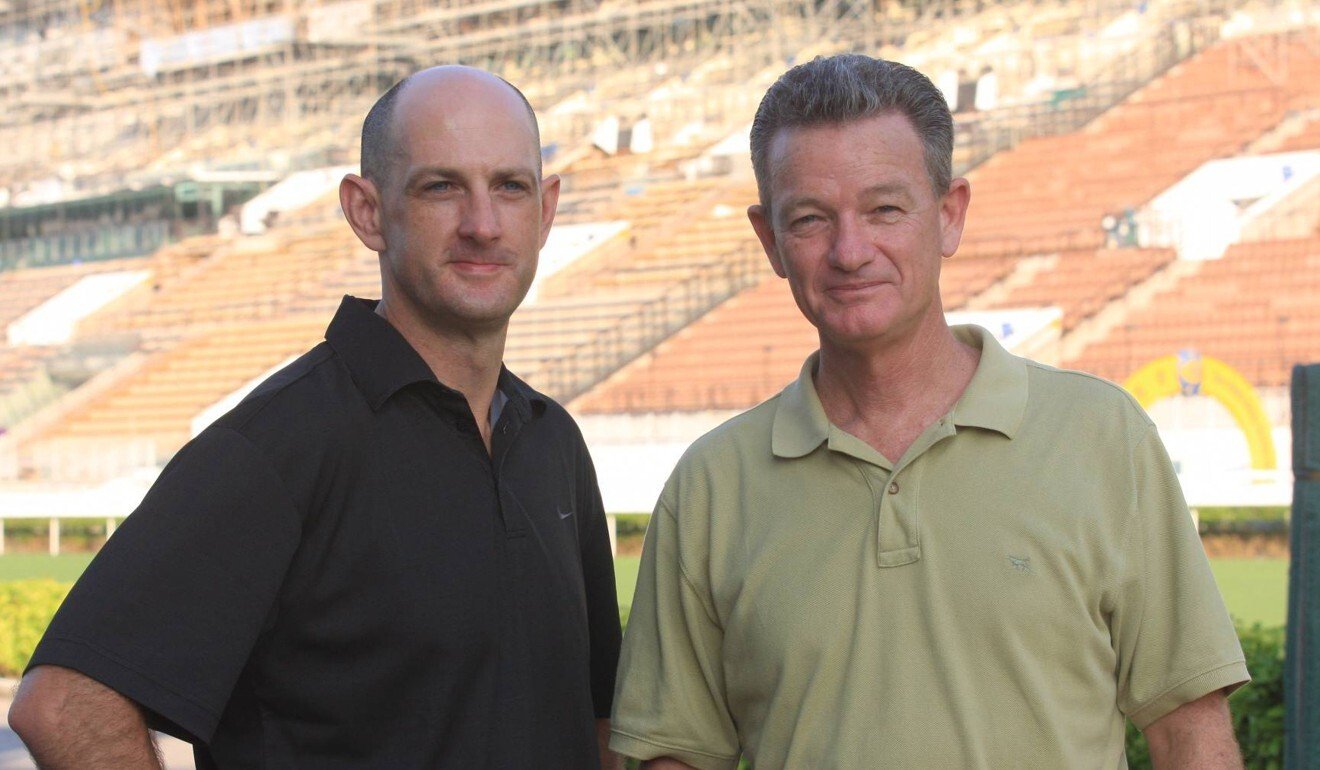 There is a connection there but you have to have the professionalism to know where to draw the line.
Are you watching races every day or are people sending you jockeys to watch?
More of the latter, coming from Australia I have more of a handle on those jockeys, especially when I first came here because I had interaction with them.
As time has gone on and the younger ones have come through you have to rely on feedback from others.
Once that person has been identified, it is about watching them closer, tracking their results and seeing if they have success at Group level.
What I have learned in the time I have been here is whilst you are always looking to attract the champion jockeys and the dominant ones in their county, it is not an easy task.
Those guys have worked hard over their career to get to that point, they made a lot of connections and got on the good horses – they are frequently winning big races so it's not an easy thing to step away from.
We have tried to give the opportunities to those who are on the upwards spiral. They get better when they come here because they have to become almost salesman-like.
It is a worldwide game now so they have agents in their home country, they don't have to sell themselves to get rides. We've found the jockeys that come here and succeed are those that can sell themselves and be personable.
That's where some leading jockeys sometimes fall down here, they can't sell themselves because they didn't have to do it before.
Worst day at the races?
Easily the day Tye Angland had his career-ending fall here [November 25, 2018]. Of course it changed his life forever too, it was one of the worst days I have experienced.
I have been a steward for 40 years and in that time you see some nasty falls and tragic situations but the incident involving Tye, as simple as it was, you just knew instantly it was serious.
I must say, I don't think I watched the end of that race, I had my attention on what was happening at the gates, it was clearly one of the toughest days I have had.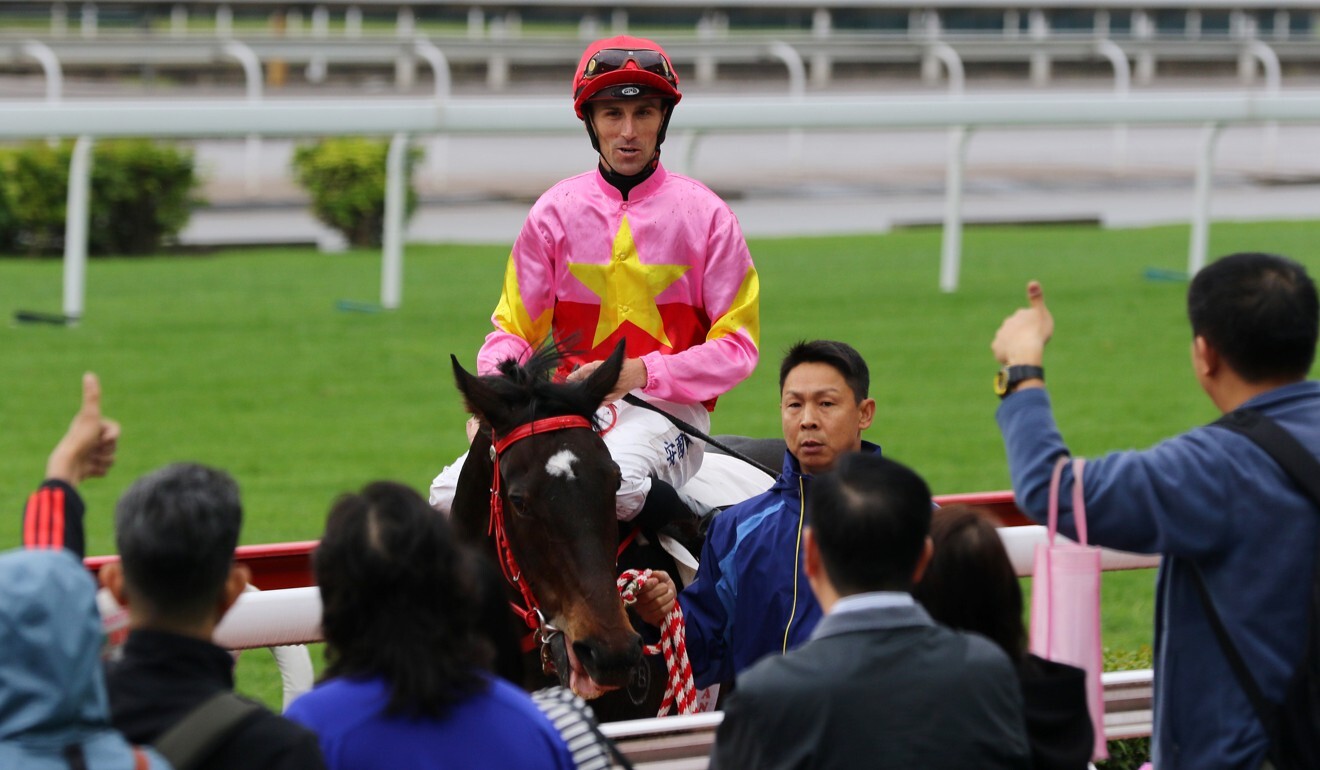 I have great admiration for Tye, he was one of the first jockeys I recruited here. Not only was he an amazingly good horseman and a terrific jockey but he had the type of qualities you look to bring here – good people.
His quality is that he was the same person on his best day as he was on his worst and vice versa, that is a measure of people in that role.
You see some when they have a bad day or get suspended, they might not take it well but he had that quality. He has shown that quality since his life-changing experience too.
Who is one jockey you brought here and went 'wow, that went well'?
Joao is the obvious one, he has been amazingly successful but his star was well on the rise so there wasn't much guess work involved with him.
That's where a guy like Karis comes through, he had a good CV in South Africa but he didn't have international exposure.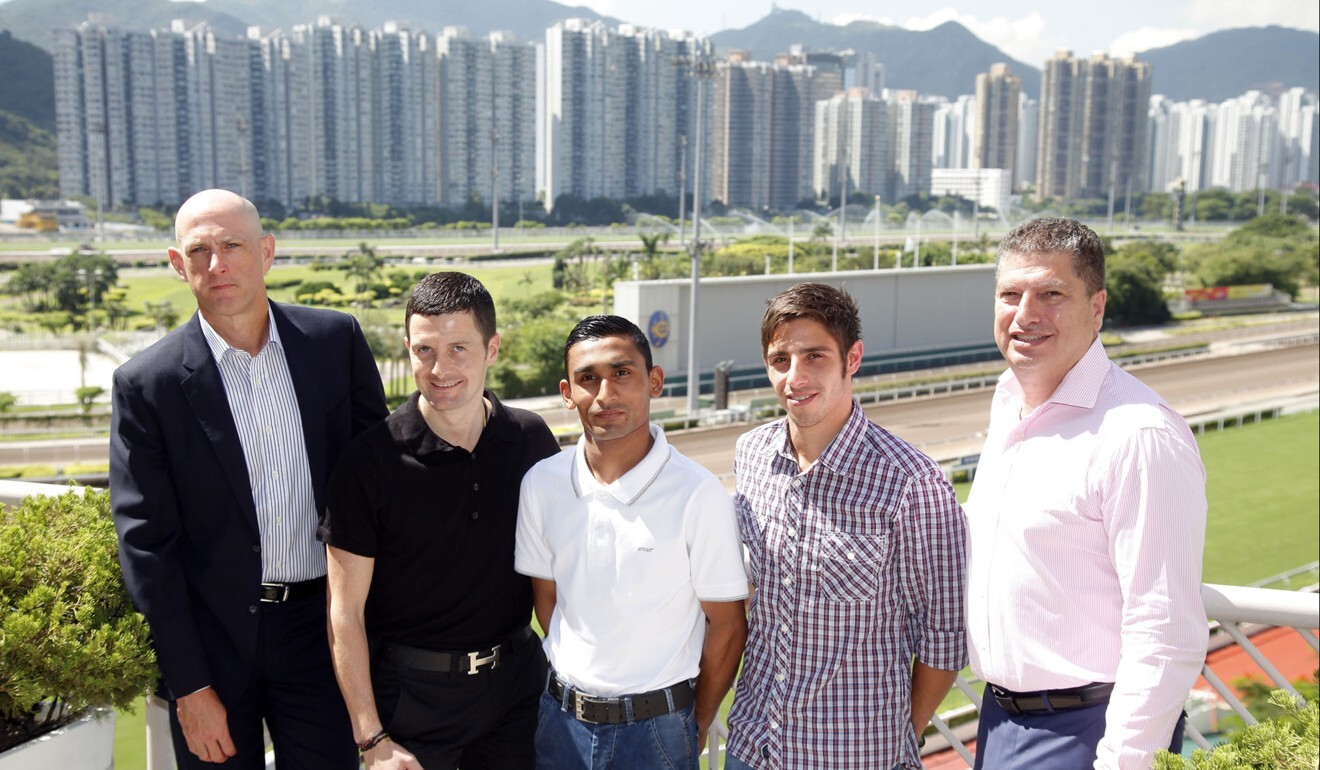 You don't know until you bring them here if they're going to be successful. Before my time, Zac [Purton] followed that trend too and eventually became champion jockey.
Is there a jockey that stands out that you couldn't get?
Hugh Bowman, probably. He's obviously one of the best jockeys in the world so you're in constant contact with them and Hugh was always one of the guys that I was hopeful would come.
Winx came along and then it comes down to the things you'd leave behind.
Best day at the races in Hong Kong?
Probably the 2014 Derby when Able Friend and Designs On Rome fought out the finish.
You had Tommy Berry who designed tactics on a dour horse that was always going to run 2,000m to try and take the steam out of Able Friend who was doubtful at 2,000m.
Joao rode a brilliant tactical race and only failed narrowly, it is one of the highlight races of my time here.
The best jockey you have seen?
There are so many champion jockeys but Ryan Moore to me is the epitome of a world-class champion.
It is about adaptability, he can jump off a plane and go and get a job done, to me he epitomises what a champion is all about.
What does the future hold?
A couple of months to take my breath and get resettled in Australia. I will stay involved in racing in some capacity, what that is I don't know.
Whether it is in stewarding or not, I don't know. I can honestly say nothing is set.
Racing in Sydney is world-class and I always had vision of getting back into it there so that is what I would like to do.
Even little things like getting to the football to watch the Rabbitohs and spending time with my family and grandchildren.