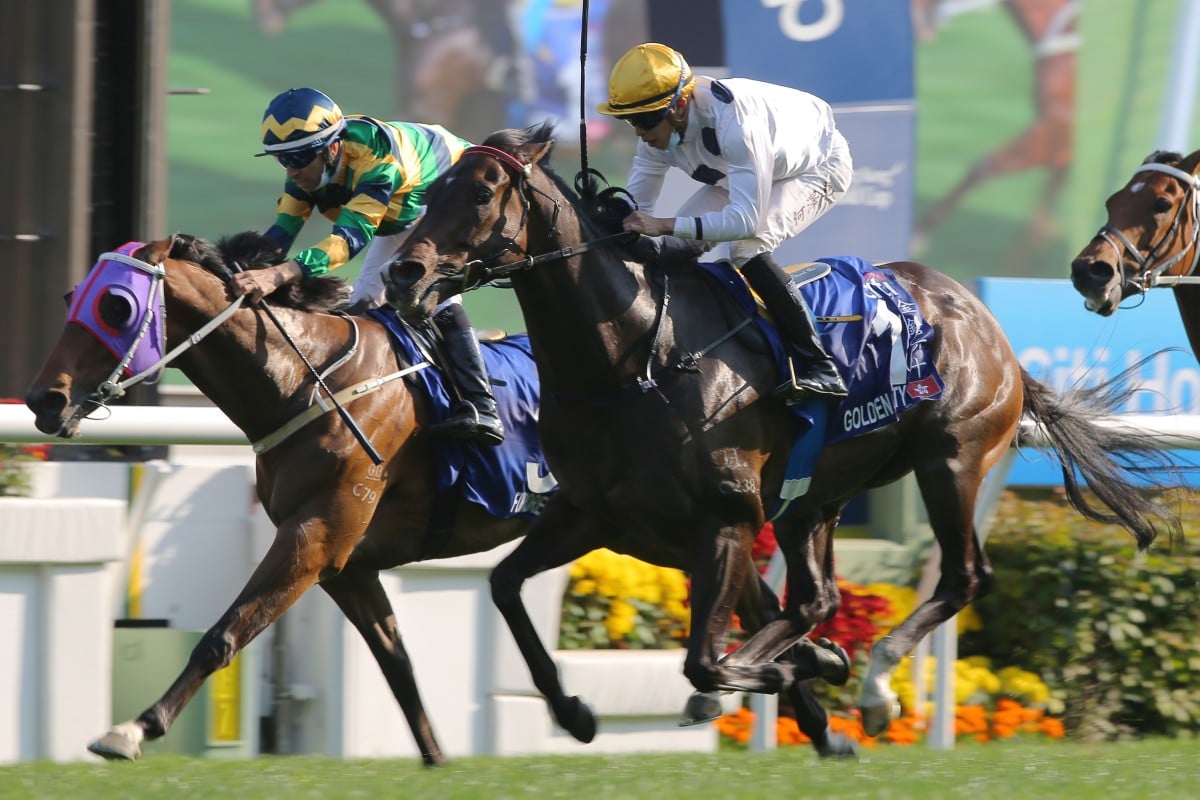 Trainer Francis Lui Kin-wai insists he is not eyeing off Silent Witness' record of 17 consecutive wins after his superstar Golden Sixty took another step towards the monumental milestone in dramatic fashion on Sunday.
While Hong Kong's top-rated horse marched to 13 consecutive victories in the Group One Hong Kong Gold Cup (2,000m), there was a fleeting moment where it looked set to come undone.
After seeing off Horse of the Year Exultant halfway up the straight, Golden Sixty found himself at war with 2019 Derby winner Furore when the Tony Cruz-trained galloper loomed up on his inside.
In the end, Golden Sixty would fight back to prevail but Lui admits it was not in the fashion he expected.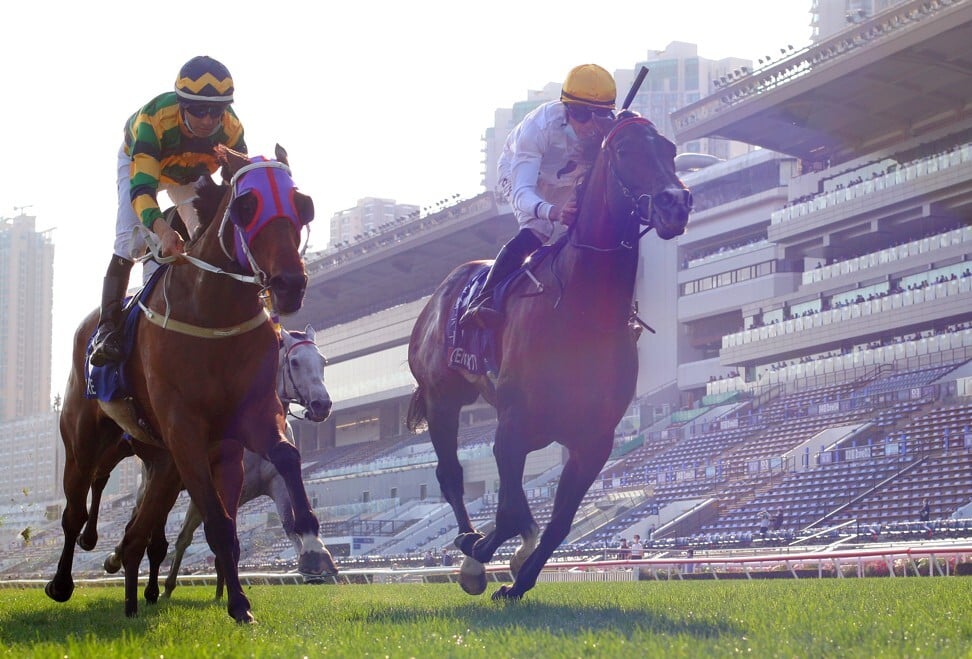 "My heart is pumping," the usually laid-back Lui confessed after the race. "When he first came into the straight I thought he would win easily. But when he got into a competition with the other horses, especially Joao's horse [Furore], it was tough."
Jockey Vincent Ho Chak-yiu was as cool as ever after jumping from barrier four, putting the son of Medaglia d'Oro to sleep before making his move on the turn.
"It was fairly exciting and very close, I was quite confident that I would stay ahead of them but we fought hard – it wasn't easy it was a bit unexpected to be that close," he said. "Once he went past Exultant, he wanted to lay in so it was difficult for me.
"I think [he would have won by further] if he was concentrating on running straight instead of trying to beat someone else, he should have won easier."
Despite his two trips up to 2,000m – the other was his 2020 Derby victory – resulting in nail-biting finishes, Ho stated Golden Sixty was strong on the line, hinting he would be happy to keep him at the distance going forward.
"He was still strong, he ran a really good time. The horses in front were stopping so it wasn't easy because they were saving ground on the inside," he said.
Pressed on his future plans for Golden Sixty, Lui did not rule out a tilt at completing the Hong Kong Triple Crown, which would mean stepping up in distance again to 2,400m in the Group One Champions & Chater Cup in May, but his first port of call is the Group One QE II Cup (2,000m) on April 25.
Lui explained Golden Sixty was a difficult horse to correct, with the five-year-old wanting to lay in when placed under pressure in the straight.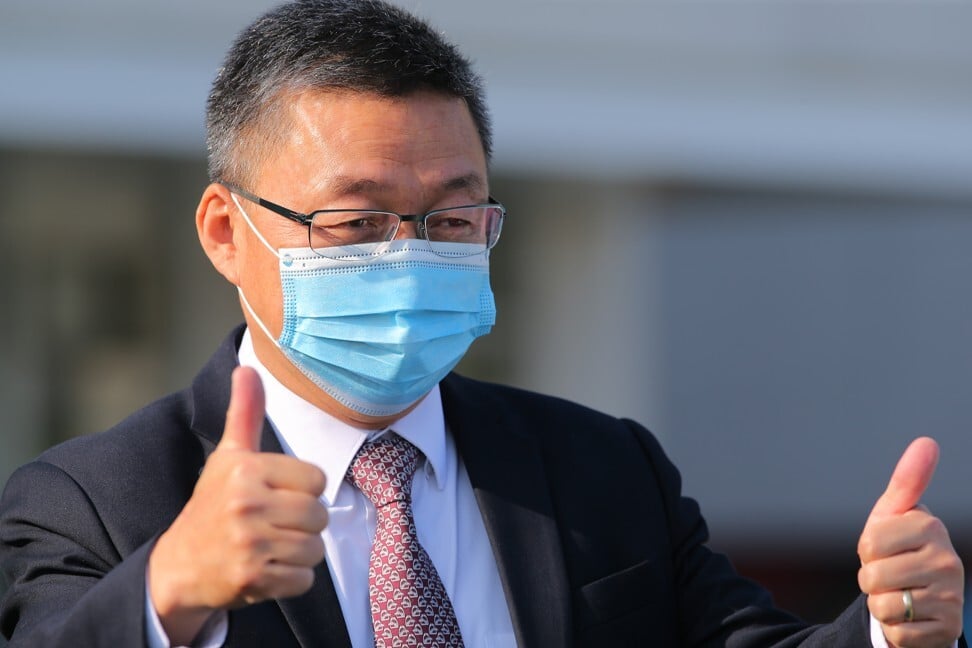 "I think it is hard to change this horse's character," he said. "You can look at this race, when he passed the third horse [Exultant], he was finishing the job but then the other horse [Furore] came up the inside.
"Of course we will think about the third leg of the triple crown, there is also the race in April [QE II Cup]."
If connections were to go down that path, Golden Sixty's unbeaten streak could sit at 16 by the end of the season if he was to win his next three starts, leaving them one short of Silent Witness' mark.
Luring them towards the step up to 2,400m in the Champions & Chater Cup is a HK$10 million bonus, given the superstar has already prevailed in the first two legs, the Stewards' Cup (1,600m) and the Hong Kong Gold Cup (2,000m).