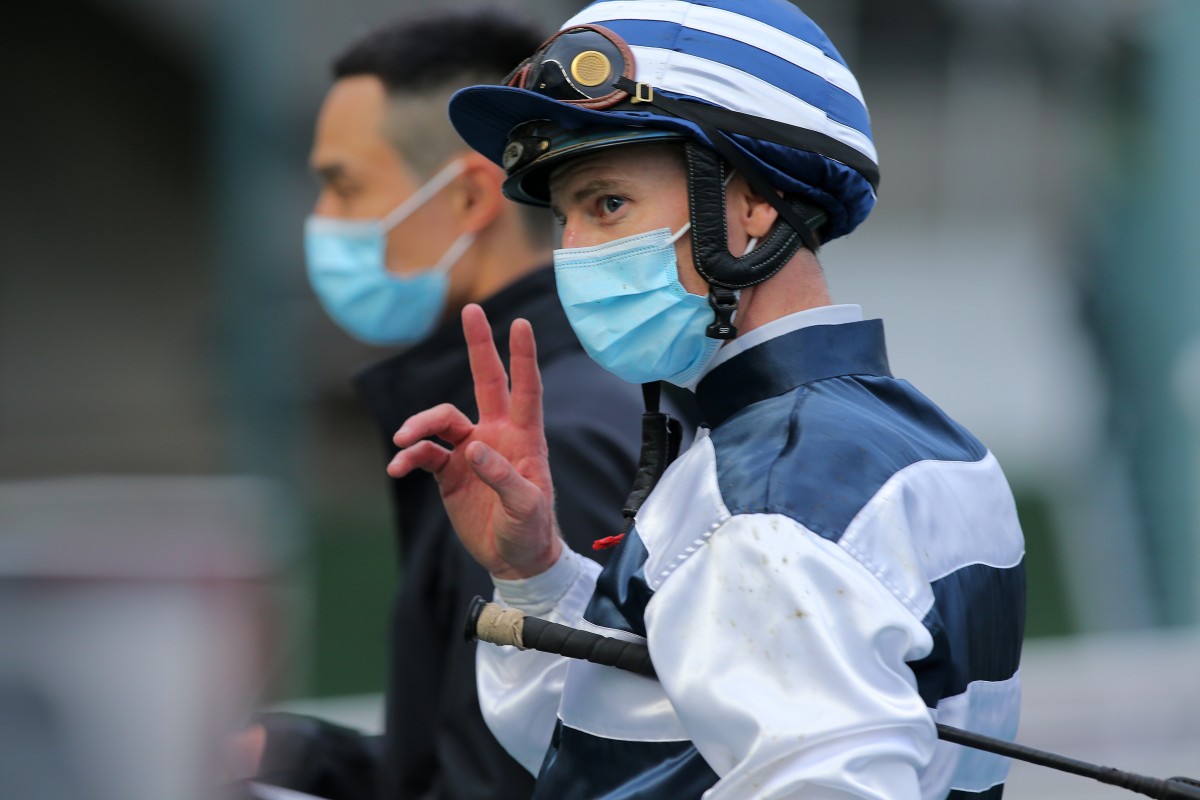 After his quietest first six months of a campaign since 2016-17, a resurgent Zac Purton has revealed his slower-than-usual build into this season was a result of a hamstring injury and a "restructure" of his support.
While 65 winners from September through February is more than most Hong Kong jockeys can dream of, it's down on the lofty standards the four-time champion jockey has set himself – particularly during his run of three consecutive titles across the past three seasons.
That golden run is all but over, however, with Joao Moreira skipping away to a 21-win lead in the title race. Purton himself has conceded the Brazilian will reign supreme in 2020-21 despite his barnstorming March, where he has cut into the Magic Man's ascendancy with 19 victories to 10.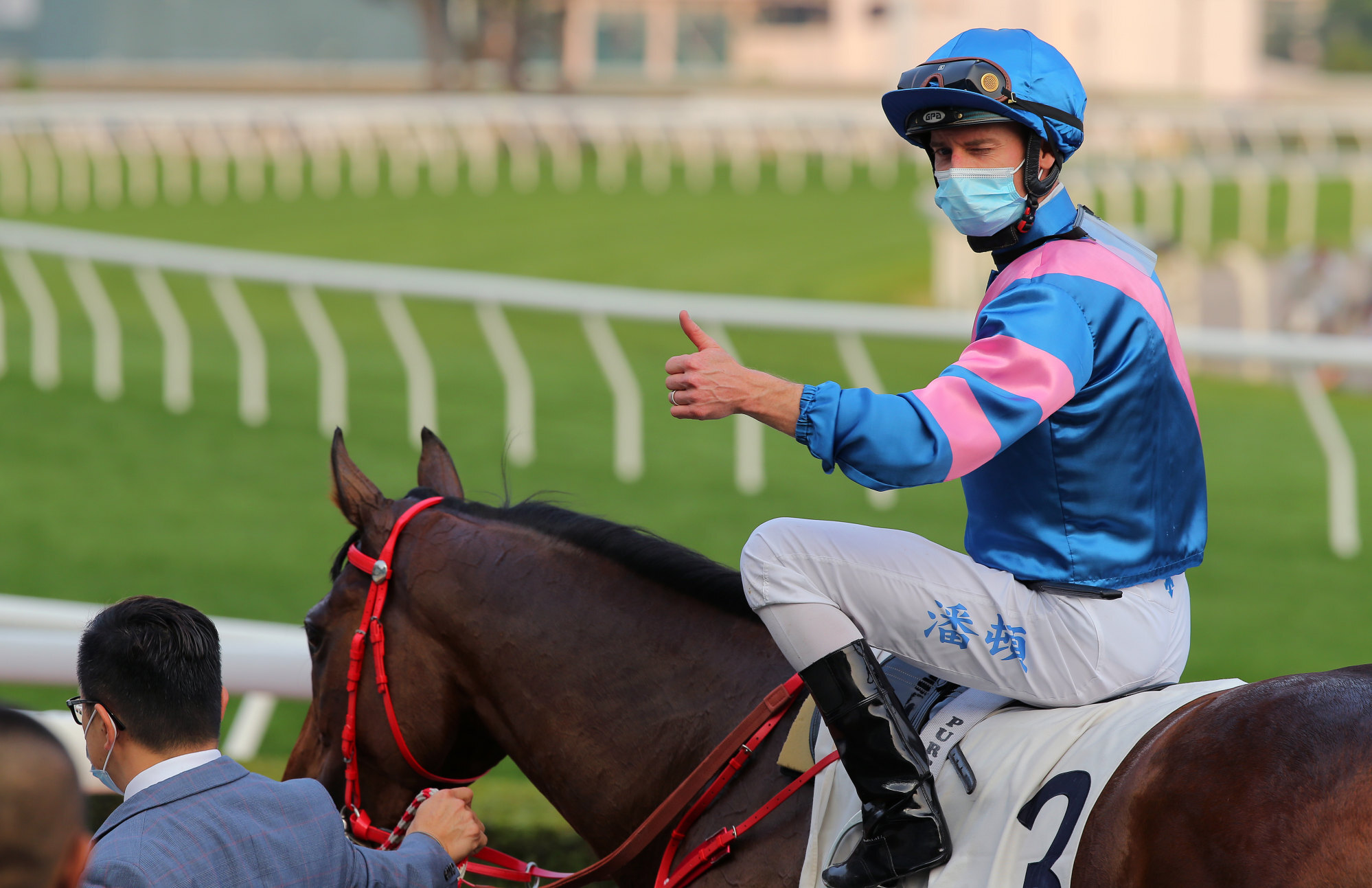 "I was just out of it from the start, it was just the way it was. I had to restructure things a little bit – obviously John Moore left and I had a break from Caspar [Fownes] and sometimes it just takes a while to restructure and get things back in place," Purton said, adding that a hamstring injury sustained during training in the preseason also hindered his output.
"I did it two weeks before the start of the season so the timing wasn't good. I had to work my way through the injury, which is taking forever to heal.
"It wasn't really public knowledge, I just put up with it and worked through it. I was told it would take six to eight weeks to heal and I'm sitting here now and it still hasn't healed properly. I'm on a horse every day putting it under pressure.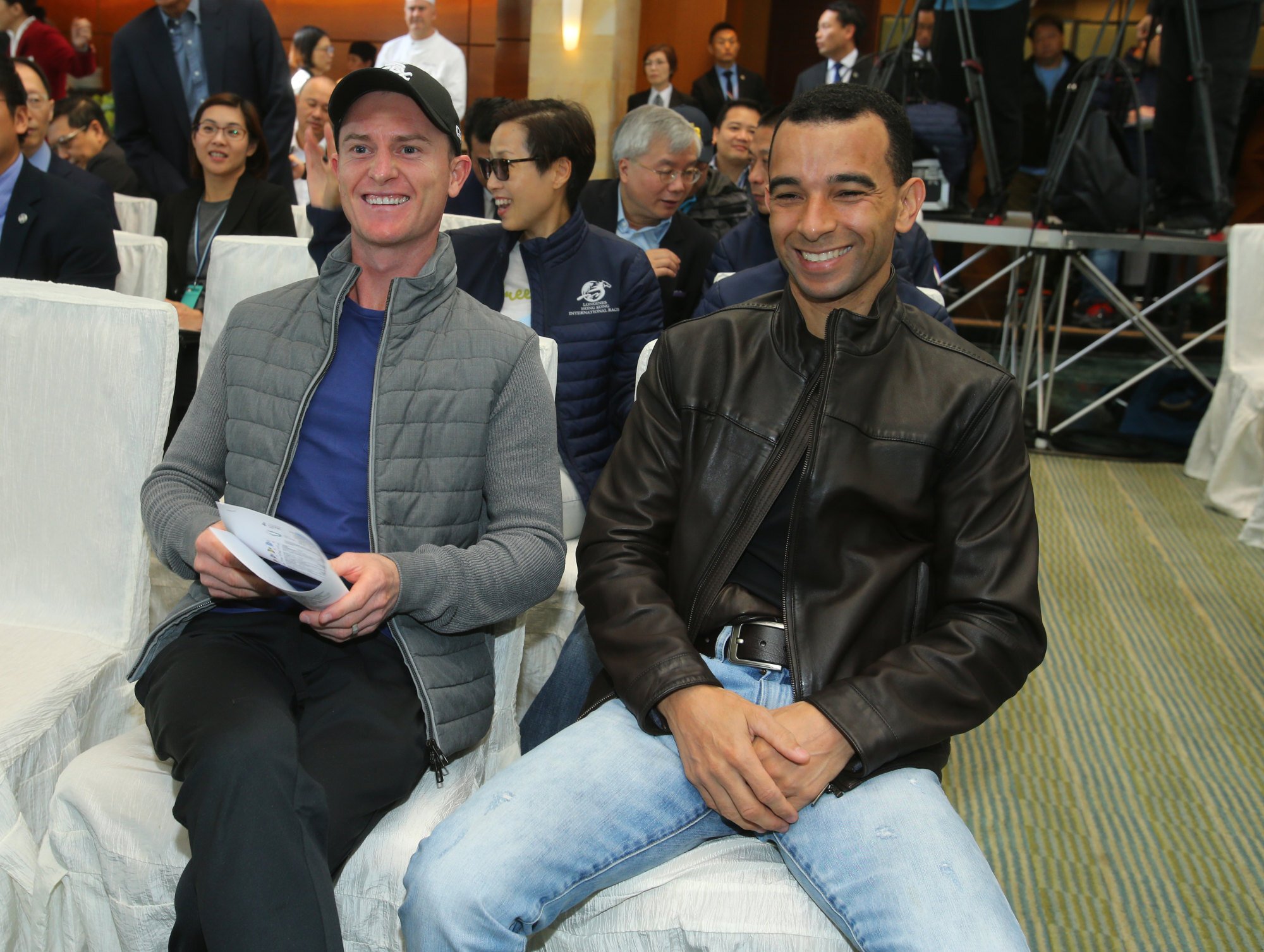 "But it's just one of those things – we're athletes and we can't always expect to be 100 per cent fit and healthy."
Niggling injury aside, Purton has certainly had to rejig where his winners are coming from after seeing his return for the retired Moore and equal championship-leading trainer Fownes evaporate.
Between them, the pair provided Purton with 28 of his 147 winners last term, 51 of his 168 in 2018-19 and 24 of his 136 in 2017-18. This term it has been a grand total of one from 58 meetings.
But Danny Shum Chap-shing has come to the Australian's aid this season, the duo already combining for 21 victories after tallies of 14, 11 and 18 during Purton's hat-trick of titles, while an even spread of support from a number of other trainers has also helped keep the wheels moving.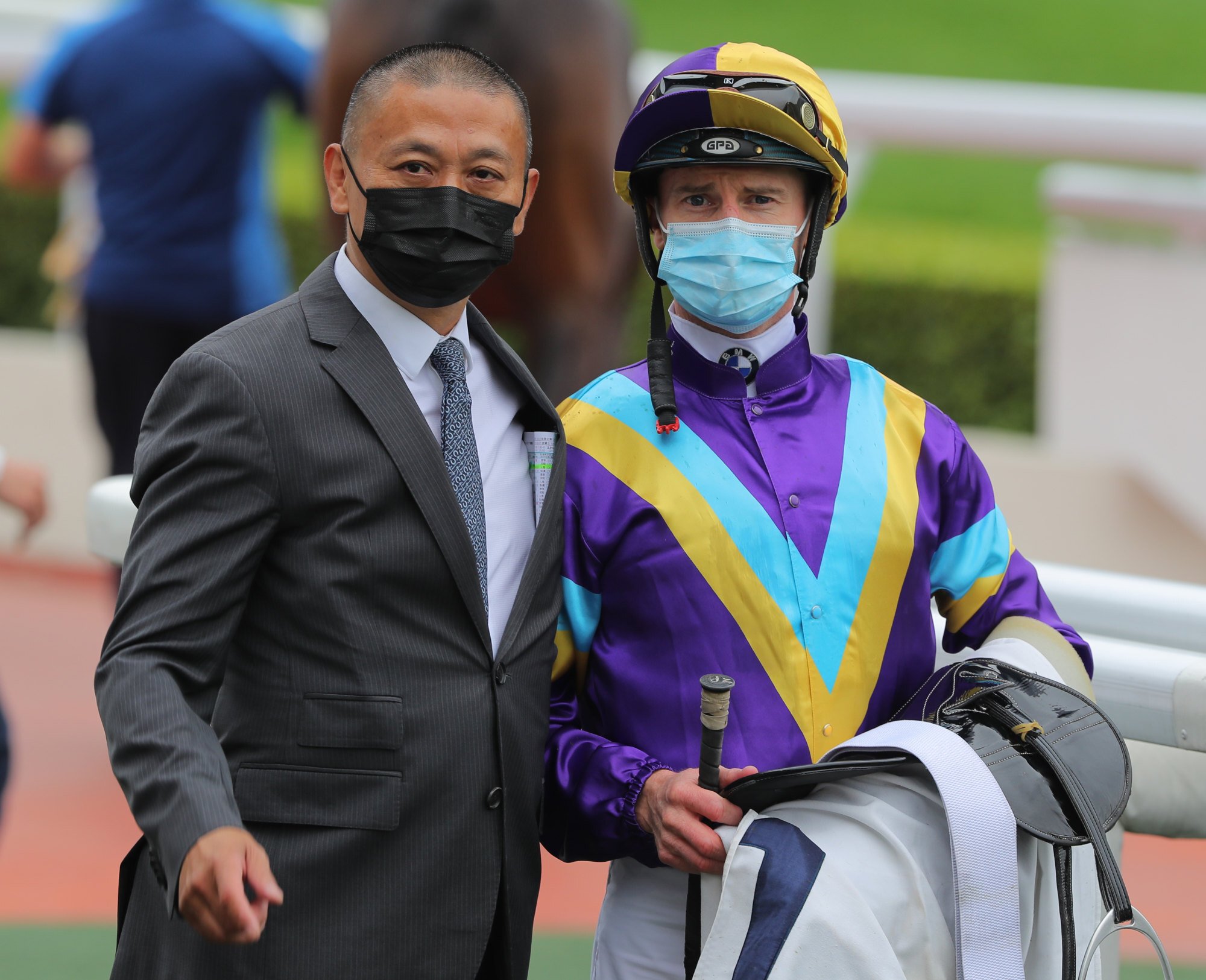 It's been Shum's support that has been the catalyst behind Purton's biggest month of the season – the pair combining eight times in March while Purton has also saluted for eight other trainers as he's returned to his very best with a five-timer and three trebles from the past eight meetings.
And three winners for John Size in the past month or so can only be positive for Purton – they went nearly two years between drinks before breaking through in February – but it is the thawing of tensions with Fownes that could add weight to Purton's late-season push.
After falling out early in the campaign, Purton and Fownes will combine with Classique Legend in Monday's Group Two Sprint Cup in a move that can only be positive for the handler as he eyes a fourth trainers' title and the jockey as he looks to finish as strongly as possible.
"I've slowly built some momentum, things are starting to come together again now and hopefully things can really pick up between now and the end of the season," Purton said.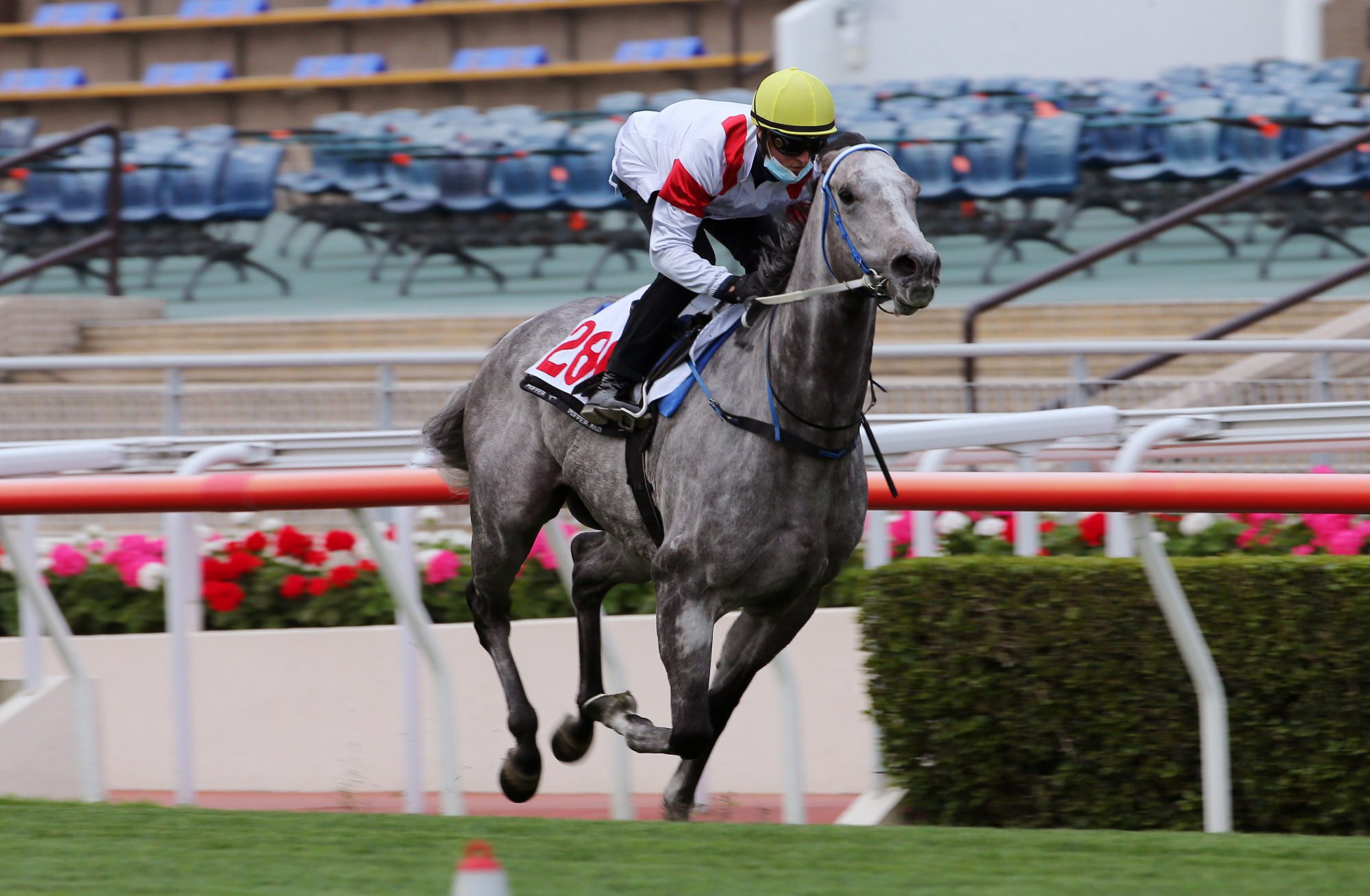 As it stands, Purton is on track to produce his lowest season total since the last time Moreira beat him to the title in 2016-17, with his current output leaving him on track to snare 127 winners.
It's still a ridiculous number when you consider the Australian, Moreira and Douglas Whyte are the only three jockeys to crack the century and Purton is on track for comfortably his fourth-most prolific season in Hong Kong.
Add in another month or two like his magnificent March and Purton could even surpass his premiership-winning haul of 136 in 2017-18. Not bad going in anyone's language.