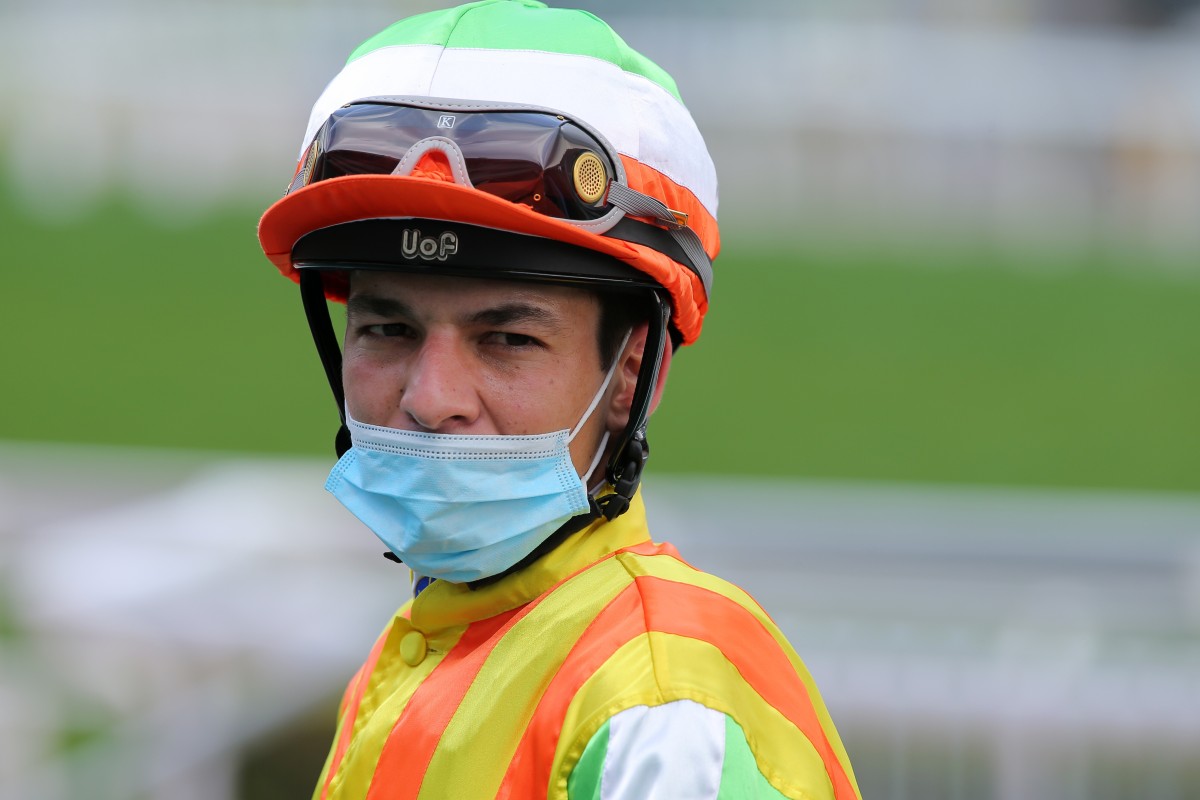 If you backed Champion Pride at Happy Valley on Wednesday night, you'd feel physically ill every time you watch the replay – especially if he was the missing leg of your triple trio.
Stewards have adjourned an inquiry into Vagner Borges' ride, which is never ideal, but particularly when you've already got a serious charge hanging over your head.
The Brazilian was charged with failing to take all reasonable and permissible measures to obtain the best possible result aboard Daily Charm at Sha Tin on April 17.
The hearing is likely to be held early next week and, if he is found/pleads guilty, a suspension in the region of a month probably awaits.
It is not impossible stewards hit him with a breach of that same rule again for his effort on Champion Pride, who finished seventh in the first section of the Class Four Ma Tau Wai Handicap (1,200m).
A total of 791 words were dedicated to Champion Pride in the "racing incident report", asking Borges to explain the situation while also interviewing trainer David Ferraris.
To sum it up, the jockey opted to ease back from the outside gate, travelling well until the 400m. Borges elected to look for inside runs approaching the straight, saying he didn't want to be forced wide and cover unnecessary ground.
From there it gets pretty ugly and Champion Pride basically runs up behind backsides for the last 300m.
There is a spot with 200m to go that doesn't look great for Borges. A gap he was looking to push through closes and he's forced to steady. He's only got one horse wider than him – Aca Power – but instead of trying to work to the outside, he pushes back in and the situation ultimately does not improve.
If you were giving Borges the benefit of the doubt, you could say Champion Pride was travelling too well and he would've needed to be restrained further to clear Aca Power's heels and get out into the open. That was his explanation.
According to the stewards' report, Ferraris said he "would have preferred" Champion Pride was shifted outside Aca Power at that point. His backers would feel the same. Hindsight is 20-20.
When an inquiry is adjourned on a race day – especially if there are no health issues involved – it is a bit of a flashing light that something is amiss.
That is not entirely fair in this case though as it was a really busy night for stewards and they wanted to look at the situation with fresh eyes, rather than making a snap decision after a long day at the office.
Earlier in the night, Chad Schofield was suspended for two meetings and fined HK$30,000 after being found guilty of careless riding on Colonel and Matthew Chadwick outed for two meetings and hit with a HK$50,000 fine after pleading guilty to the same offence on Happy Gathering.
In addition, Derek Leung Ka-chun copped a HK$3,000 whack for initially weighing out with two girths in the third race and Jack Wong Ho-nam was punished to the tune of HK$7,500 for being three pounds overweight on Bond A Star in the same event. There was enough going on.
So while the adjourned inquiry could go either way, it is not a good look for Borges, who has faced serious scrutiny for two of his rides in less than three weeks.
It is understood stewards do not have concerns about either ride from an integrity point of view – Champion Pride was well-backed in both the legal and illegal markets while he was already on a rating of 40, so he wasn't looking for a downgrade.
But the standard required of jockeys in Hong Kong is unashamedly high and, given the amount of attention he is getting from stewards, the 28-year-old is clearly on notice.