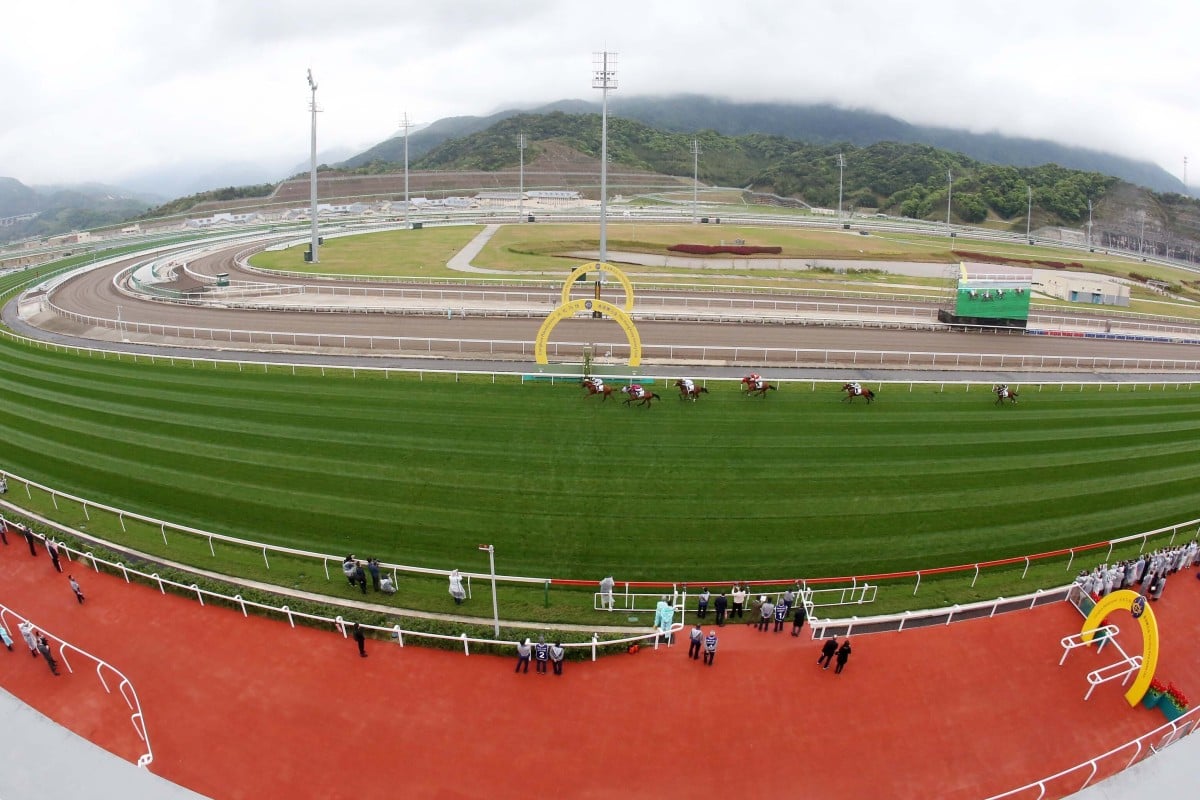 Jockey Club chief executive Winfried Engelbrecht-Bresges hopes to hold Group-level contests in China when racing resumes at Conghua.
With the Jockey Club confirming it plans on hosting four meetings a year at the mainland venue from early 2025 – and looking to expand beyond that – preparation has already begun on what they will look like.
Officials will look to offer an expanded staying programme, opening up more opportunities for owners and trainers in terms of the types of horses they import.
A possibility could be moving a race like the Group Three Queen Mother Memorial Cup (2,400m) or upgrading the Class One The Peak Handicap (2,000m) – which was won by Glorious Dragon on April 5 – to Group Three status.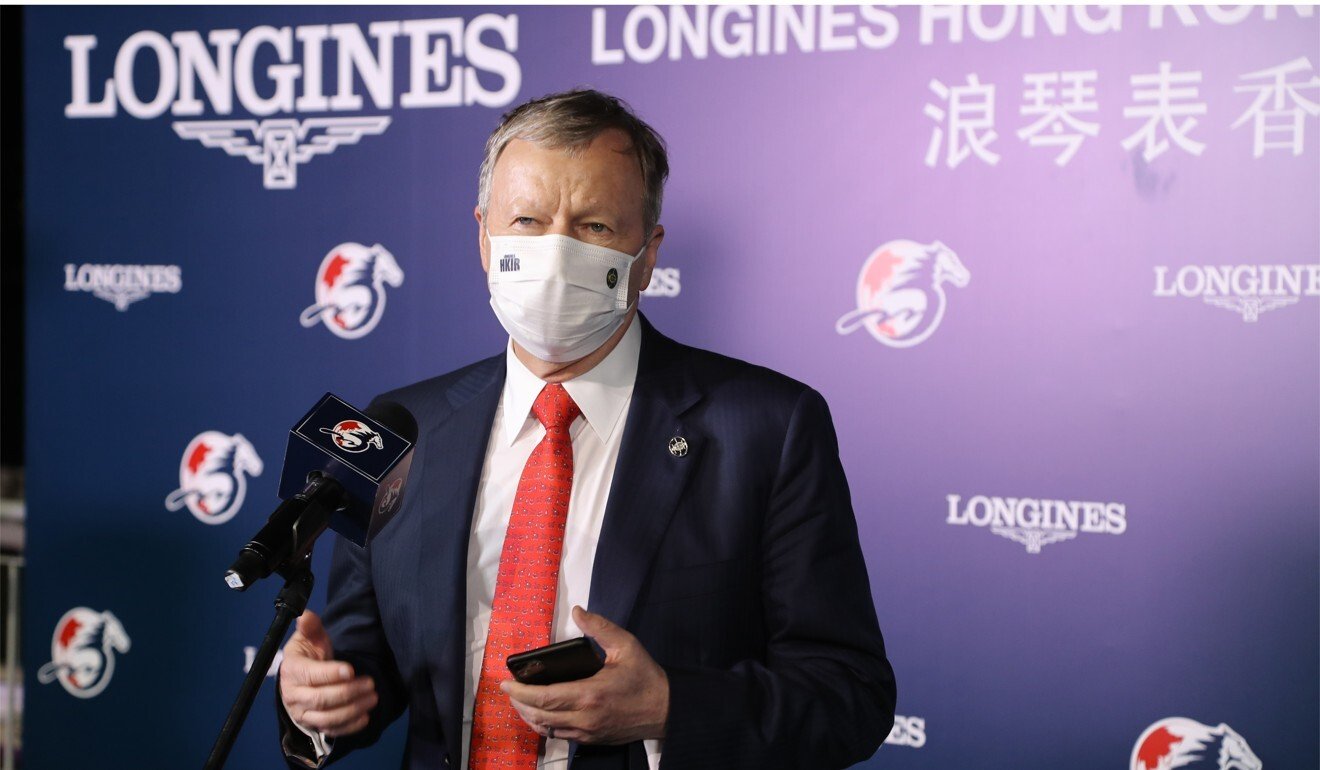 "Definitely, we will aim to have Group races there," Engelbrecht-Bresges told the Post.
"These Group races could be especially focused on distances which we don't have currently in the programme. It will probably be a phased development.
"It is likely that we will start first with four [race meetings a year] and then we will see. [From there] we can build it up to eight and potentially beyond but it will be a gradual development and it has to fit into how we expand the horse population and how other developments in China go.
"In our view, it is an extremely good foundation for the development of Hong Kong racing for the next 10 to 20 years."
There has already been one exhibition meeting held at Conghua – five races in March 2019 – but a combination of the social unrest in Hong Kong and Covid-19 has put it on hold ever since.
On that occasion, there were about 3,000 fans on course, no betting and races were beamed back into Hong Kong on a 15-minute delay while full prize money was paid out to connections.
The commitment to spend in the vicinity of HK$4 billion building an "iconic" grandstand that can cater for around 8,500 customers and further expand the training facilities is a big task and the chief executive knows the timeline is ambitious.
"To put something like this up in four years is an extreme stretch," he said.
"In an ideal world we will have our first race meeting in March/April 2025, that's the target we've set, but we will have to wait and see – there will be a lot of approval processes. Hopefully it's feasible."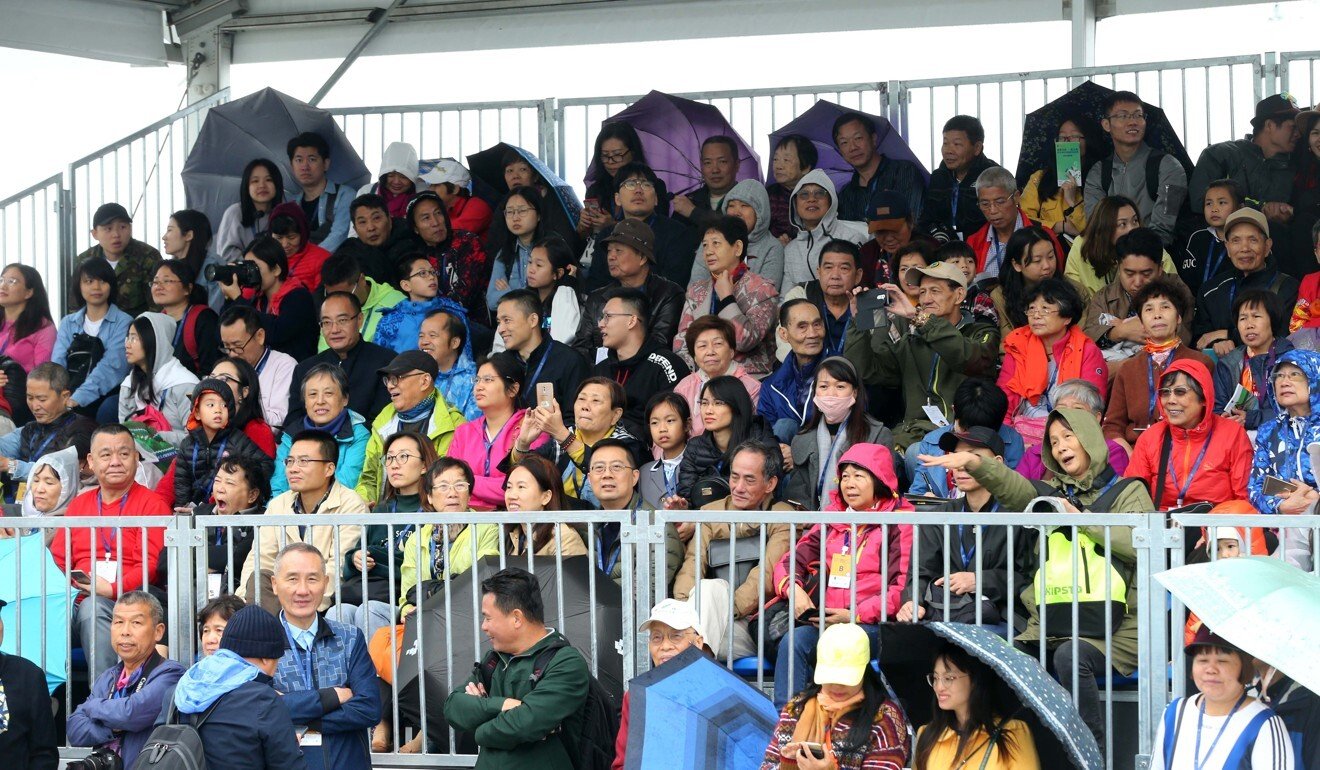 The initial race meetings are likely to follow a similar structure to the one from March 2019 with no wagering at all, the Jockey Club determined to take a gentle approach given gambling is a contentious issue in China and remains illegal.
But there is hope that eventually, the racing from Conghua could be simulcast in Hong Kong and, if ever gambling becomes legal in the mainland, the Jockey Club would also welcome that, but it remains a long way from coming to fruition.
"The question of betting is a different ball game. In the future it could be a simulcast model like Dubai, that might be an option, but it is not something we can speculate on," Engelbrecht-Bresges said.
"If it ever comes to wagering – that is something which nobody could predict and cannot be the basis of what one does. I think that would be subject to even more intense discussions with Guangzhou and Guangdong."
Another aspect that could also develop down the track is the potential for a breeding industry.
Given colts and geldings are more difficult to manage in the hustle and bustle of Sha Tin, they could be trained from Conghua, utilising the extra space and facilities, and then after their racing careers – if good enough – stallions could stand in China and serve a group of mares.
They would be part of the equine disease-free zone and, with the development of an international quarantine centre, it could open up avenues for the import and export of horses around the world.
"This is definitely an opportunity for the long-term. We can develop a more mature breeding industry in China, which would probably take 10 to 20 years. If you have horses who are good enough, they could come into the Hong Kong racing cycle and they could participate in big races," Engelbrecht-Bresges said.
"This is the vision and we have to lay the foundation now."