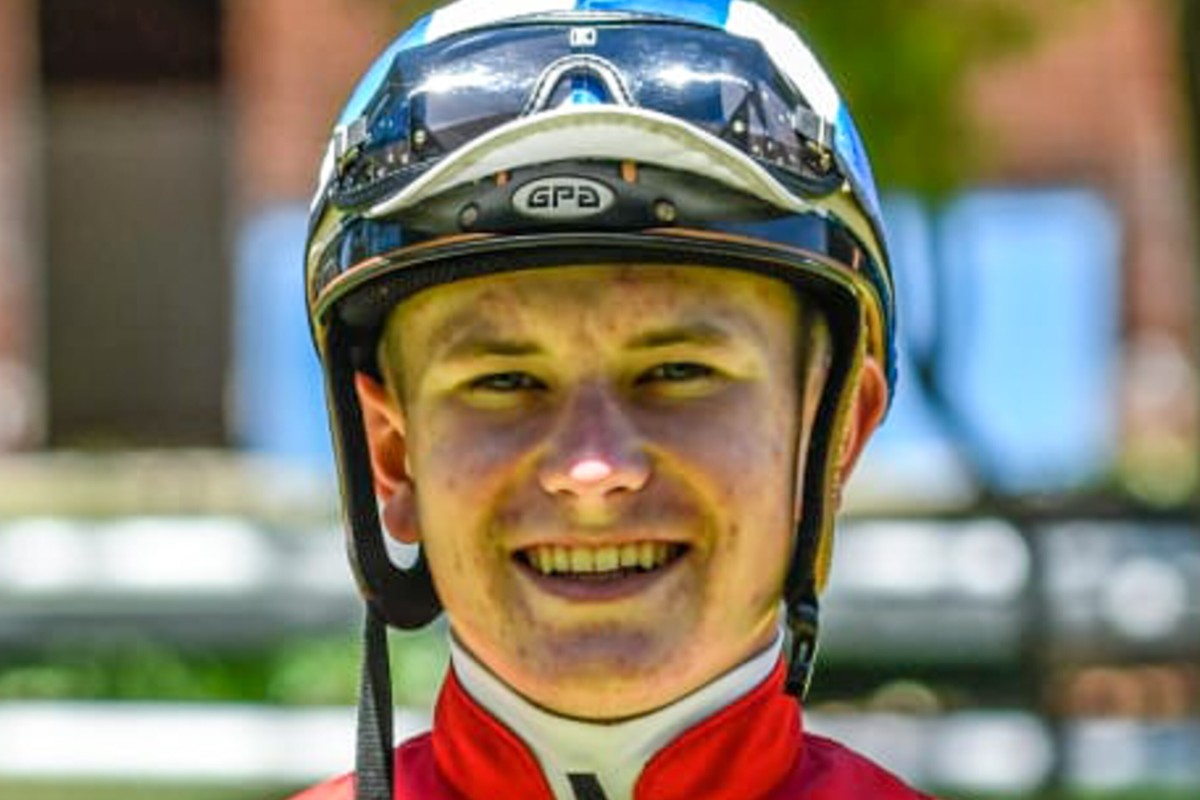 At a time when it is difficult to attract big-name jockeys to Hong Kong, betting on a rising star is a smart move by the Jockey Club licensing committee.
The addition of Luke Ferraris to next season's riding roster ticks a lot of boxes – he's proven himself in South Africa, he knows the Hong Kong environment intimately, he already has a lot of contacts and he rides at 116 pounds.
There is no doubt the club would prefer someone with a little more experience – 19 is a very young age to be thrown in the deep end of Hong Kong racing – but at least he has upside.
It's worth taking a chance on someone who could be a mainstay for years to come. Hopefully he has the maturity and mental strength to handle it all.
The other key point is that Ferraris wants to be here and that shouldn't be underestimated.
Despite the obvious benefits of being in Hong Kong, these are challenging times and the inability to travel – the isolation from family and friends – is a real problem for expatriates. That should be less of an issue for Ferraris given his father David is already a trainer here.
It can be a tough sell to pack up and move to a foreign city where there is no guarantee of success and most are left chasing the scraps left by Joao Moreira and Zac Purton.
In that same vein, it is good to see Tony Piccone, Ruan Maia and Harry Bentley rewarded with six-month contracts.
All three answered calls to make the move to Hong Kong during the middle of the season and it can be hard to get a footing in that scenario.
They now have some surety about their situations, can continue to build relationships and try to hit the ground running from the first meeting on September 5.
Backing them in gives them a chance to succeed – it is now up to them to make the most of the opportunity.
Punters have a right to know
Punters were left in the dark for about 90 minutes on Sunday as they waited to find out what happened to the Triple Trio dividend and it's not good enough.
Given all the publicity about the biggest dividend in the last decade – in excess of HK$100 million – people deserve to know why it didn't pop up after race six as expected. Silence from the Jockey Club doesn't cut it.
There are too many focused on self-preservation than actually doing their job and communicating to their customers.
very poor communication from the HKJC re the lack of a Triple Trio dividend, considering the massive HK$139m pool

— Lawrence Wadey (@LawrenceWadey) June 6, 2021
It is not hard to put a holding message out saying – "given the extraordinary circumstances, there is a delay in determining the Triple Trio dividend but we are working to resolve the situation as soon as possible".
It is public relations 101.
Even though there were real concerns behind the scenes that a technical glitch might have derailed the announcement of the dividend until well after the meeting, the situation was sorted out just minutes before the ninth race. Given the unprecedented volume of bets, the system just needed time to deal with it. That's the official line.
But it doesn't change the fact that burying your head in the sand and hoping the problem goes away is a bad communications strategy. Racing fans deserve better.
In that space, the Jockey Club needs to be proactive, not reactive.
Badel faces scrutiny from stewards
Alexis Badel could be in a little bit of trouble after stewards opened an inquiry into his ride on V Chevaliers in the sixth race at Sha Tin on Sunday.
The stipes are taking a closer look at the Frenchman's riding in the home straight, particularly his lack of vigour from the 300m mark until the 200m.
The Manfred Man Ka-leung-trained V Chevaliers finished seventh, four lengths behind Fairy Floss.
The adjourned inquiry is likely to resume later this week.