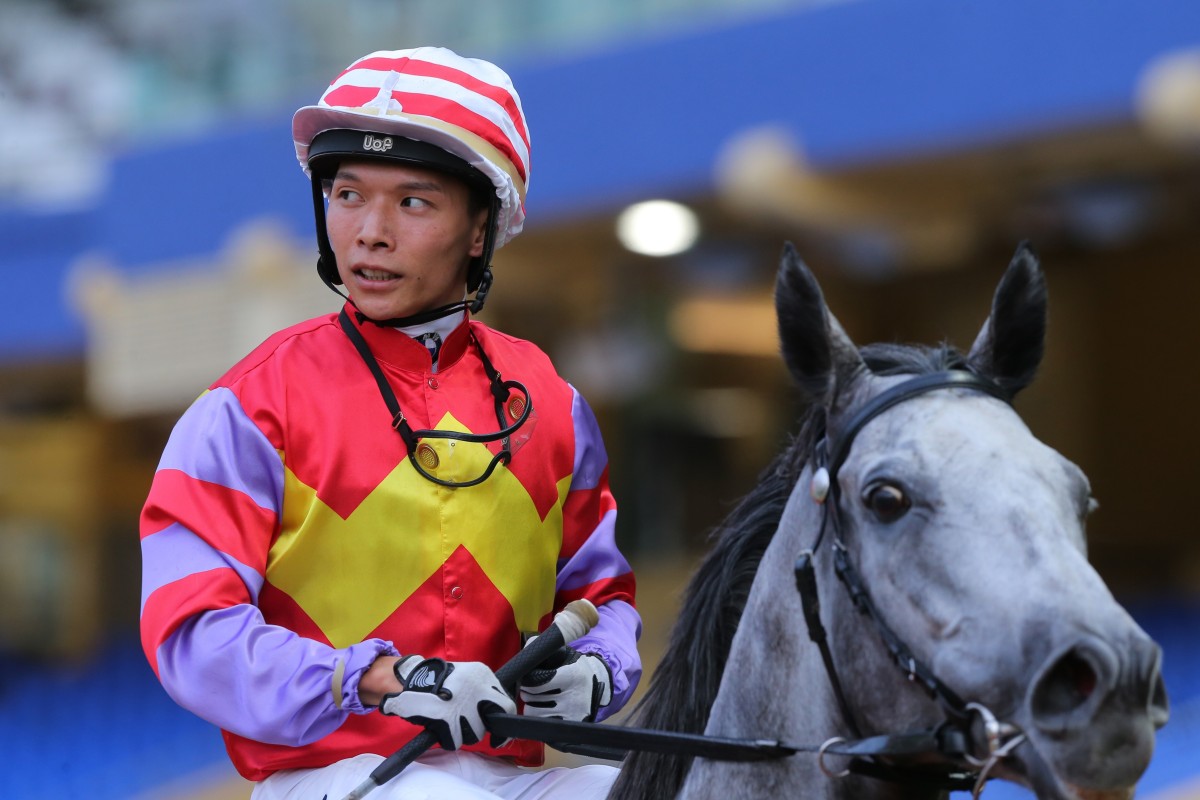 Victor Wong Chun admits there have been more than a few periods of hopelessness during a winless 2020-21 campaign but he looked like a man that finally had some clarity as he left Happy Valley on Wednesday night.
The only jockey without a winner this season, Wong has been starved of opportunities – only 11 of his rides this term have started single-figure odds – and the 27-year-old admits he's often felt defeated before even making it to the track.
"Every time I look at what horses I am riding it already makes me upset. Then every time I walk out of the racecourse I'm upset because I haven't had any winners," Wong told the Post earlier this season.
A barren run of 330 days and 207 rides without a winner has brought Wong's future into focus and on granting him a licence for next season, the Jockey Club licensing committee made it abundantly clear a repeat of this term's effort could spell the end.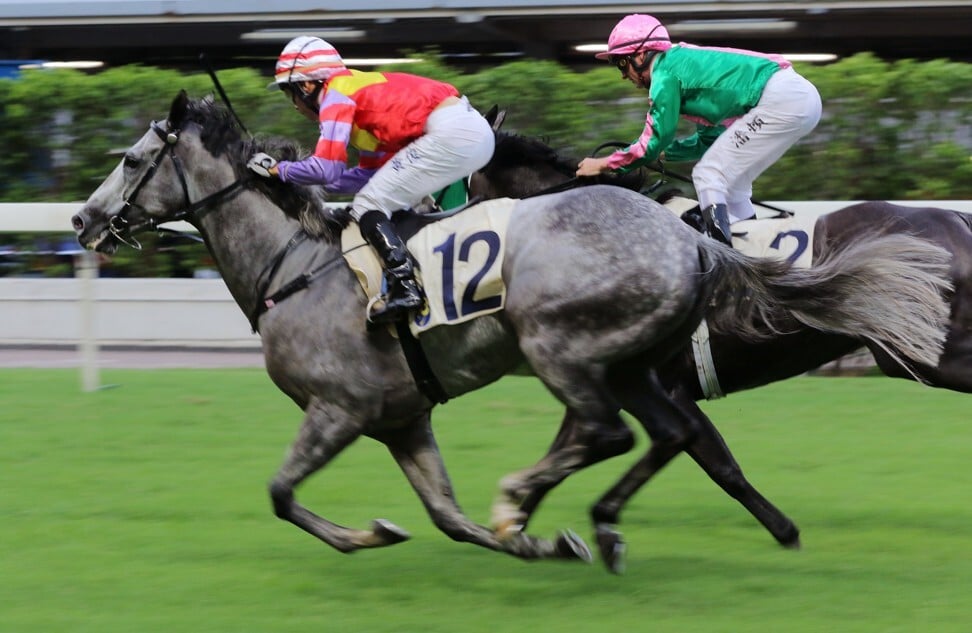 On pointing out that Wong's "race riding performance during the current racing season is of concern", the licensing committee warned the jockey that "should his race riding performance not improve significantly during the 2021-2022 racing season, he may not be granted a further freelance jockey's licence".
But rather than drive Wong further into the depths of despair, the prospect of a make-or-break campaign seems to have reinvigorated him.
"I'm happy to be relicensed but I have to work hard to get more winners. I need to change something, I haven't got a plan yet but I will go away and think about what I can do differently next season," he said.
After a promising start to his career, it has been slow going for Wong since he suffered serious chest, back and head injuries in a trackwork fall in May 2019 that kept him out of the saddle for nine months.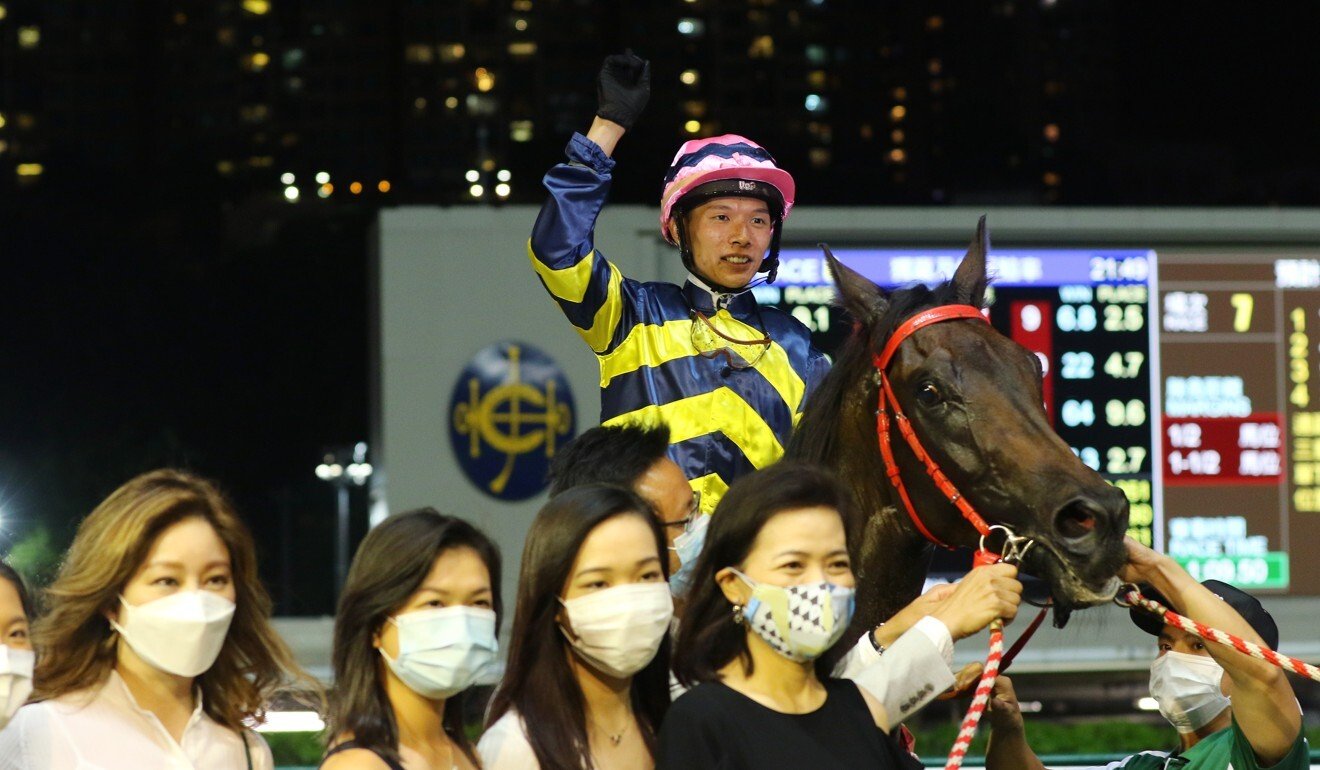 The jockey booted home 38 winners in a 2018-19 season cut short by his injuries and still managed nine winners after returning for the final four months of last campaign, but this season things have ground to a halt.
With an average of under three rides a meeting this season, it's been a constant struggle to gain a foothold in arguably the world's most cutthroat racing jurisdiction.
"It's really hard to get rides. There are a lot of jockeys in Hong Kong and it can be really hard to get even one ride," said Wong, who finished his apprenticeship with Tony Millard in March.
"It's hard to build my form and it's hard to make other people trust me. I just need to keep working hard and hope the chances come soon."
Jockey Club process ensures freelance jockeys are put on notice before having their licence revoked and Monday's announcement has set the clock ticking for Wong and fellow rider Jack Wong Ho-nam, who is in the same boat after only one winner this season.
As a general rule the Jockey Club likes to keep a balance between local and expat riders – there will be 11 locals and 12 expats to start next season – and the next wave of apprentices could be ready to start applying pressure in the second half of the next campaign.
Angus Chung Yik-lai, Scarlet So Ka-lai, Ellis Wong Chi-wang and Peter Lui Siu-lun are learning their craft in Australia and if one of them was to be injected into the Hong Kong ranks, competition for spots would only increase.
The enormity of the task at hand is not lost on Wong but he's far from ready to entertain what the next phase of his life might look like, pointing to his long road back from injury as proof that he has the gumption required to fight for his career.
"I had a really hard time and had a big injury, I could have easily given up but I didn't give up and I don't make any excuses for myself. I love riding horses and I will just keep working," he said.
"I will just do my best, do work for different trainers and keep searching for rides with a better chance. It won't be my choice to stop riding, I don't know what I'll do next."