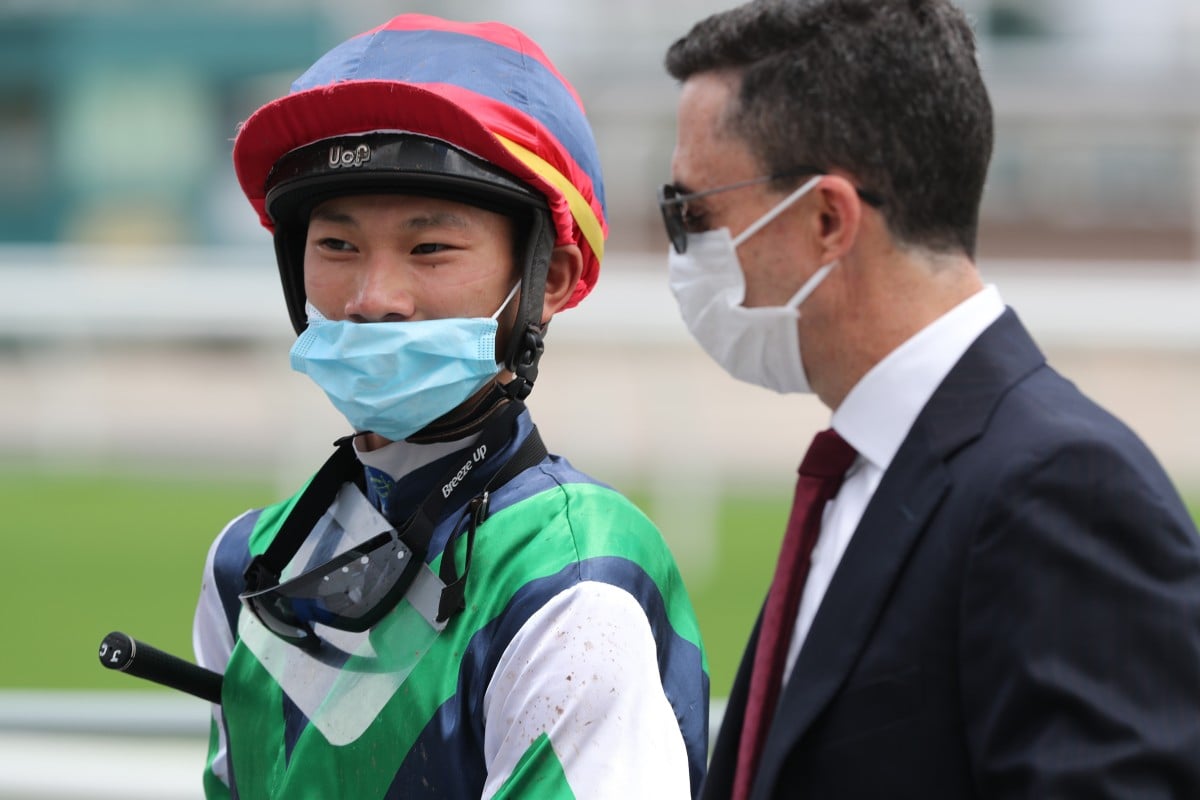 It was a shotgun marriage that quickly became a match made in heaven and the tale of Jerry Chau Chun-lok and Douglas Whyte is far from over despite the jockey completing his apprenticeship at Happy Valley on Wednesday night.
Plucked from his overseas training in South Australia as a 20-year-old after the sudden sacking of fellow apprentice Gary Lo King-yeung, Chau had it all to do in a jurisdiction lorded over by titans Zac Purton and Joao Moreira.
That the Jockey Club enlisted then first-season trainer Whyte to guide Chau through the perilous waters of Hong Kong racing surprised some – including the South African himself – but it proved to be an inspired decision.
The pair grew together and perhaps the biggest compliment Whyte has paid Chau so far – and there have been many – is just how much time he has been willing to invest in him while also establishing himself as a trainer in one of the world's toughest jurisdictions.
"It was time absorbing, I do spend a lot of time at the yard anyway and it was time absorbing going over videos and going through different scenarios and also helping him from a personal point of view with his fitness and those sort of things," Whyte said.
"But I wouldn't have done it if he was wasn't going to stay around for a while, if he was just a fly-by-nighter I would have still supported him but I certainly wouldn't have given him all my time and dedication."
A 13-time champion jockey who knows what it's like to be the king of a particularly dense and menacing jungle, Whyte was the perfect mentor for a fresh-faced Chau coming off 77 wins Down Under.
"It's not easy to come here as a young kid and ride against some of these top guys that have dominated for years," Whyte said.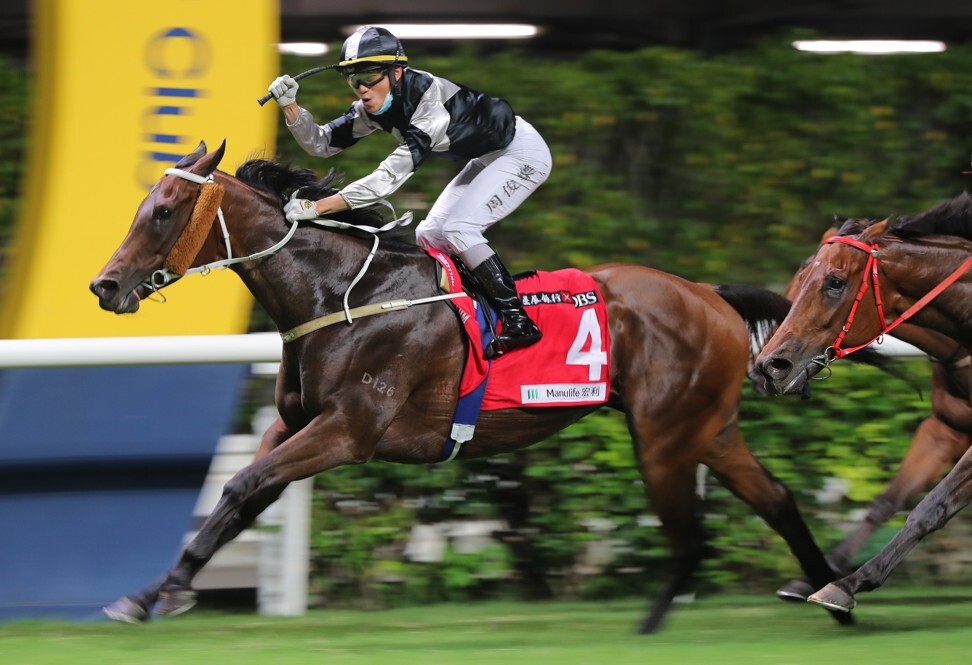 "You are vulnerable because they are bullies, and I mean that in the best possible way – this is their playing ground and they don't want someone to come in and step on their toes. He was thrown in the deep end."
There was a suggestion that Chau might continue his apprenticeship even after he ticked off the 70 winners required to graduate in just 17 months, and at such a tender age for a jockey in Hong Kong.
But with a percentage of an apprentice jockey's prize money going to their boss – and most of what they do earn held in trust by the Jockey Club until they graduate – Chau was ready to unlock the riches of freelance riding and was deemed mature enough to do so.
"He's got a very level head and he's looking to invest in a property and those sorts of things. He said that he would still want to ride for me every morning and still be around doing all the work," Whyte said.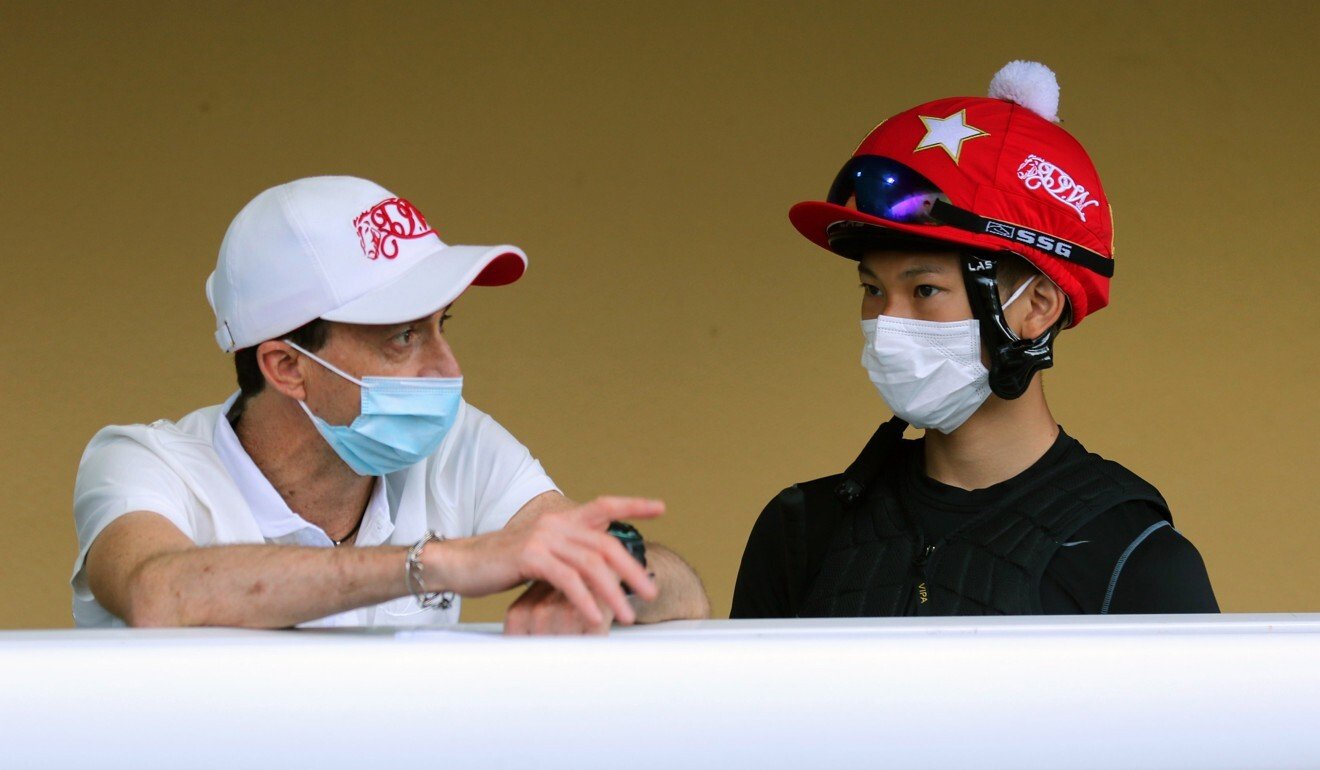 "When you weigh all that up and the fact that he's still going to be there working alongside me if he needs help, it's probably the right time for a young man to become an adult. It's as good a time as any."
There's also the small matter of Chau's brilliance in the saddle, an ability that has turned heads since he delivered a double on his first day riding in Hong Kong in May last year and has improved at a rate that should ensure the move to a three-pound claim presents no issues.
A hard taskmaster no doubt, Whyte has been as complimentary as he has been firm-handed and he has long said he expects Chau to get better as his claim decreases and he can accept more rides.
So far the pair has combined for victory 28 times from 256 attempts, a union Whyte knows is as much worth continuing for him as it is for Chau.
"He's still going to be riding for me, he'll still be doing a lot of work for me and we'll still be a team. We've had good success together and it's not going to stop here," Whyte said.
"The way he's riding and the confidence he's riding with, he's got a unique, beautiful, polished style about him, so everything is falling into place at the right time.
"I think he's got the credentials to be the top local rider in Hong Kong. If he carries on the way he's going now he shouldn't have any issues being the top local rider.
"With his natural ability and if he keeps his weight under control, he should be finishing in the top handful year-in, year-out."