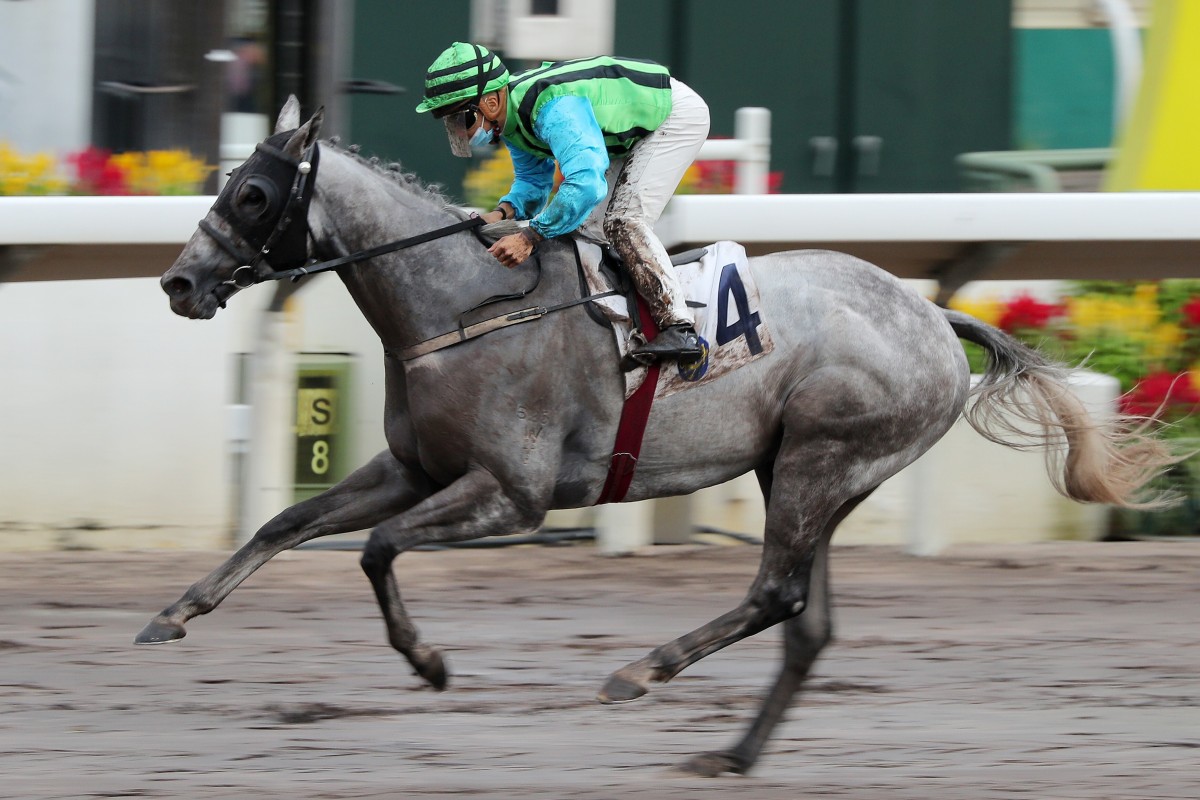 Tony Millard knows better than anybody that Silver Fig is a race-to-race proposition but that didn't stop the South African dreaming after the flashy grey produced another booming all-weather finish to win the Class Two Tsuen Lok Handicap (1,200m) at Sha Tin on Sunday.
It was the seven-year-old's third victory from his past four starts and will catapult his rating into the high 90s, prompting Millard to ponder whether the dirt specialist could follow in the footsteps of his Group One runner-up Super Jockey.
"When he wins like that he could be good enough to go to Dubai. He has had his problems but when he's on song, he's just exhilarating the way that he can just turn it on like that," Millard said.
"He's got the ability but it's a long way to go to if he bleeds and that is a problem. But some of the times when he's given us runs, you're just like 'where did this thing come from?' and he can just mow them down no problem.
"I don't think he's as good as Super Jockey, Super Jockey was world class, but he'd be close. He's not quite in that top league but this horse, he's got all the ability, it's just that he can bleed and you have to be so careful with him.
"We'll see how we go, we'll go from race to race with him – he's not the type of horse you can do any long-term planning with."
Super Jockey was runner-up in the 2015 Group One Dubai Golden Shaheen (1,200m) on the dirt and fifth in 2016. Millard entertained the idea of that contest – held on Dubai World Cup night in March – while there are a host of other options during the carnival.
Silver Fig would have to boost his rating further on home soil before a trip abroad became a reality and Millard knows every moment is to be savoured with his labour of love, who had bone issues early in his career and has been found with substantial blood in his trachea three times in the last couple of years.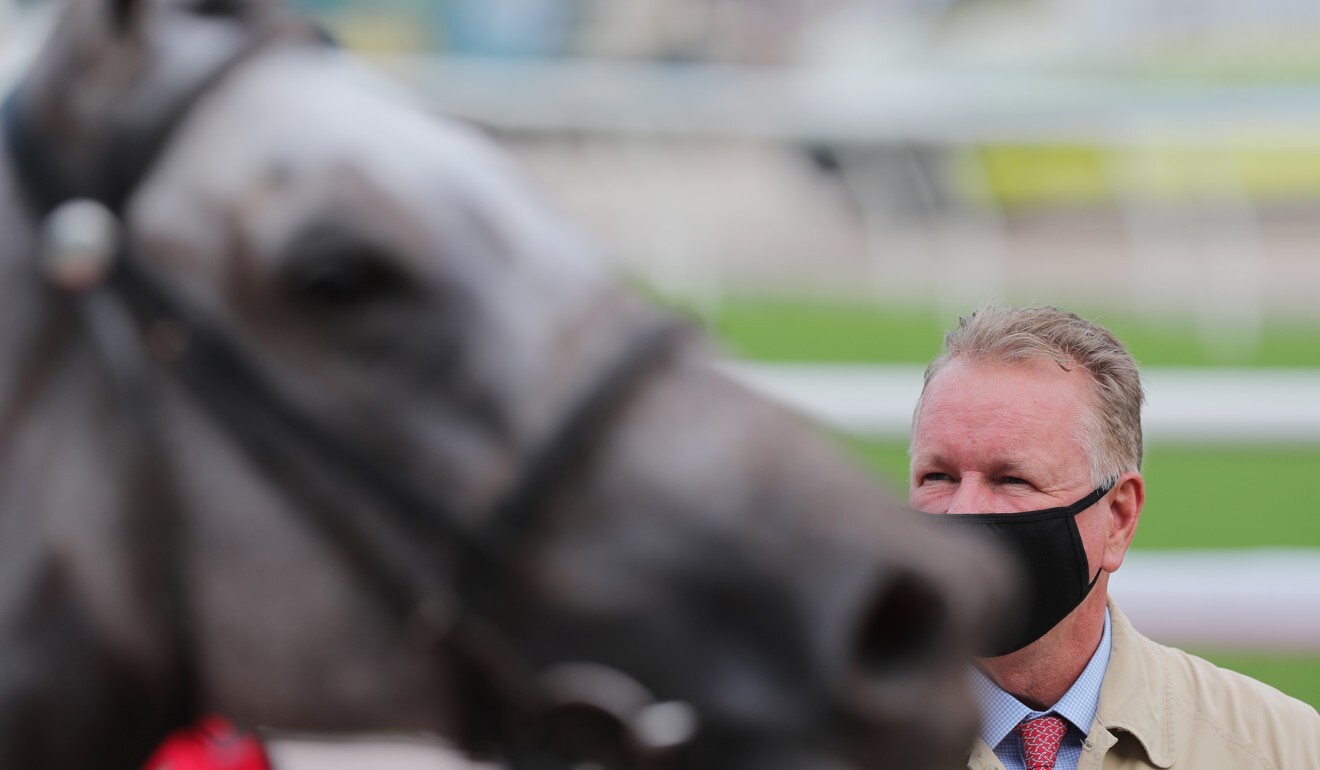 "I take today's win and grasp it and really celebrate it and we live for today," he said.
Silver Fig settled second last on the wet-slow all-weather track while Flying Bonus and We The South worked to the lead in front of favourite Hongkong Great, travelling at a swift enough tempo to give Silver Fig his chance.
Matthew Poon Ming-fai started to work his way into the race aboard Silver Fig from the 800m and the gelding was in clear air towards the middle of the track turning for home, allowing him to unleash a final 400m far superior to any of his rivals.
"[Poon] rode a very good race and did exactly what I told him to do – not to panic – and the pace suited him spot on," Millard said.
"I knew he was very well because he showed me during the week, he really started to jump out of his skin. But then when it rained I was crying because I thought 'oh god, it's going to be mud' but as it turned out it's firm, if anything it might be wet but it's wet-firm which actually suits him. You could still make up [ground] and he's pretty exciting when he turns it on like that."