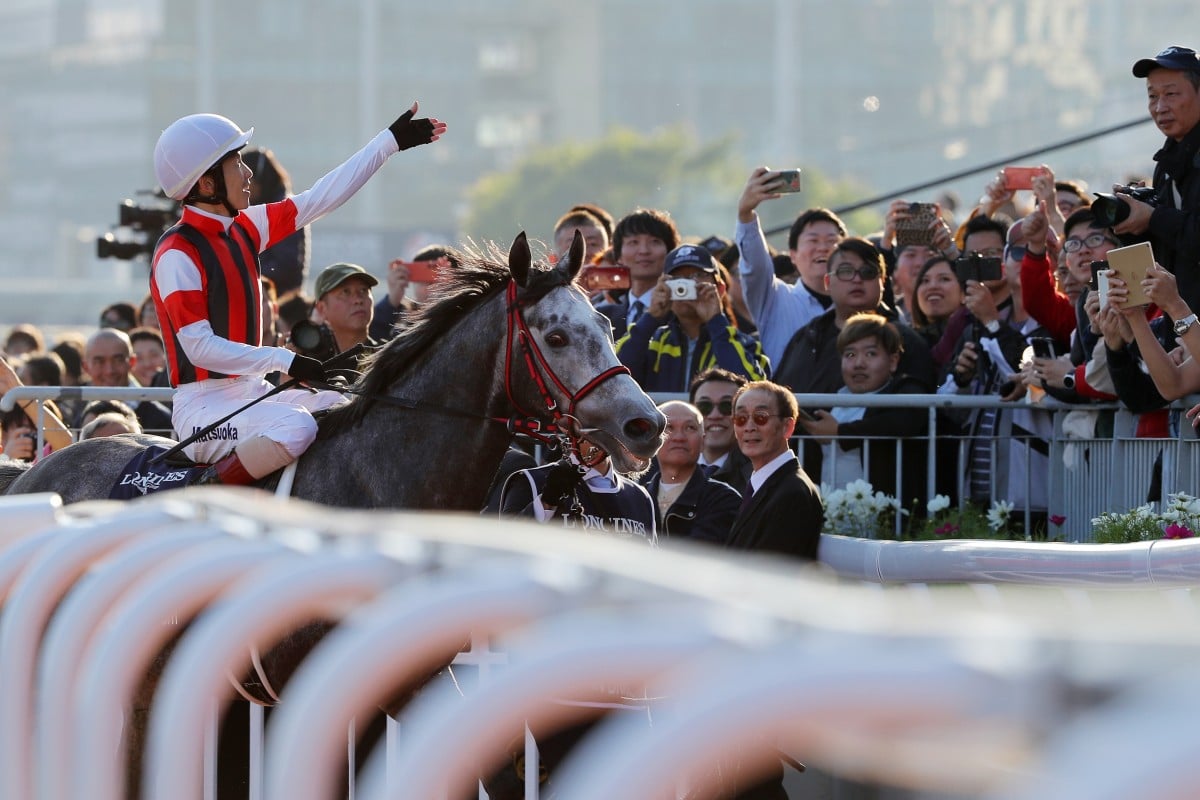 The Jockey Club's anxious wait for the quarantine exemption required to ensure overseas participation in next month's Longines Hong Kong International Races is over, but the latest "racing bubble" will operate under the tightest constraints yet.
The Hong Kong government has afforded the Jockey Club approval to jet in participants from Europe, Japan and Australia but, at a time when Hong Kong's Covid-19 restrictions remain some of the most stringent in the world, no stone has been left unturned to ensure public safety.
"We have established and implemented a special racing bubble for overseas racing participants twice before and we did that with complete effectiveness, but nevertheless in approaching HKIR 2021 we worked to identify if there were any possible means by which we could make our controls even more stringent," Jockey Club executive director of racing Andrew Harding said.
"The racing bubble is constructed on a closed-loop management framework with multiple layers of protection. These layers include compulsory vaccination of both the overseas participants and everyone local who is associated with the racing bubble."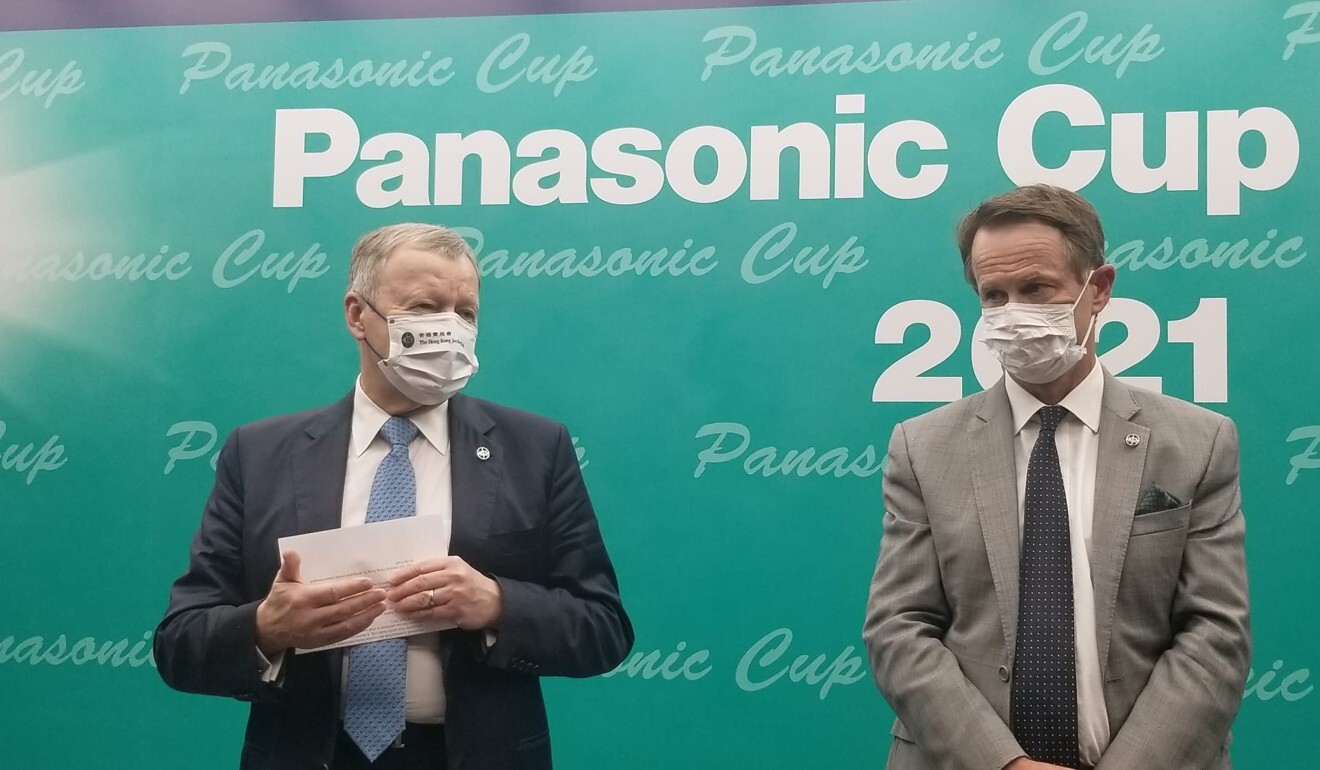 The Jockey Club successfully operated the bubble, which ensures international participants have no contact with the general public, for this event 12 months ago and then repeated the dose purely for Japanese participants at Champions Day in April.
On those occasions participants underwent extensive testing and monitoring before coming to Hong Kong – and during their time in the city – and operated within a strict bubble that saw movements restricted to point-to-point transport between the airport, the quarantine hotel and Sha Tin and Happy Valley racecourses.
There were separate rooms for riders at the International Jockeys' Championship at Happy Valley and on international day at Sha Tin, as well as special arrangements for presentations and media interviews.
On top of those measures, December's bubble requires all international participants to be fully vaccinated for at least 21 days prior to coming to Hong Kong and will feature completely separate weigh-in and weigh-out procedures for local and international jockeys, virtual stewards' inquiries and an external security service to usher participants to their return flights.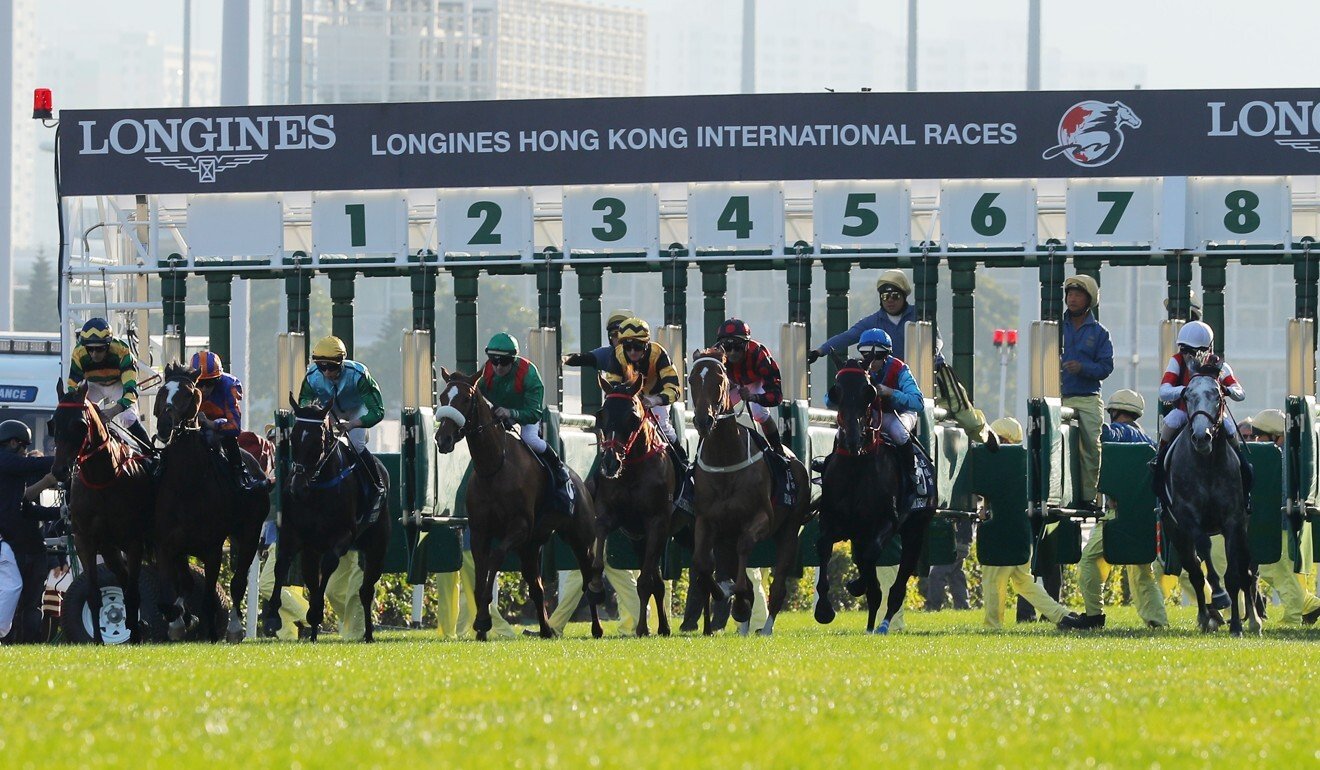 "We would like to thank the government for the trust to have granted us the permission to hold the Hong Kong International Races," Jockey Club chief executive Winfried Engelbrecht-Bresges said.
"As we always do, we have a very thorough risk analysis looking at the risk situation and deciding under our guiding principles if any of our activities could provide a public health risk and we did a very thorough assessment and we came to the conclusion, especially based on the success of the international racing bubble we have implemented [in the past], that we feel comfortable to hold the international races.
"We have even further strengthened the closed-loop system and I have to stress it's completely different from quarantine exemptions, it's a completely different system."
While private planes have been used to some extent in the past, this year all overseas participants will travel privately and the Jockey Club expects to have a full quota of eight overseas riders for the International Jockeys' Championship on December 8, while there will also be trainers and stable staff descending on Hong Kong.
Engelbrecht-Bresges says international interest in the event is "even stronger than we expected" and the full fields for HKIR will be announced on November 24, while the line-up for the IJC – which is expected to feature the likes of James McDonald and Ryan Moore – will be revealed next week.
De Sousa set for return
Star Brazilian jockey Silvestre de Sousa looks set to make a return to Hong Kong in the new year, with recently departed rider Neil Callan letting the cat out of the bag in a Twitter post.
"[You] have De [Sousa] coming in January," Callan responded to a tweet from Jockey Club racecaller Tom Wood.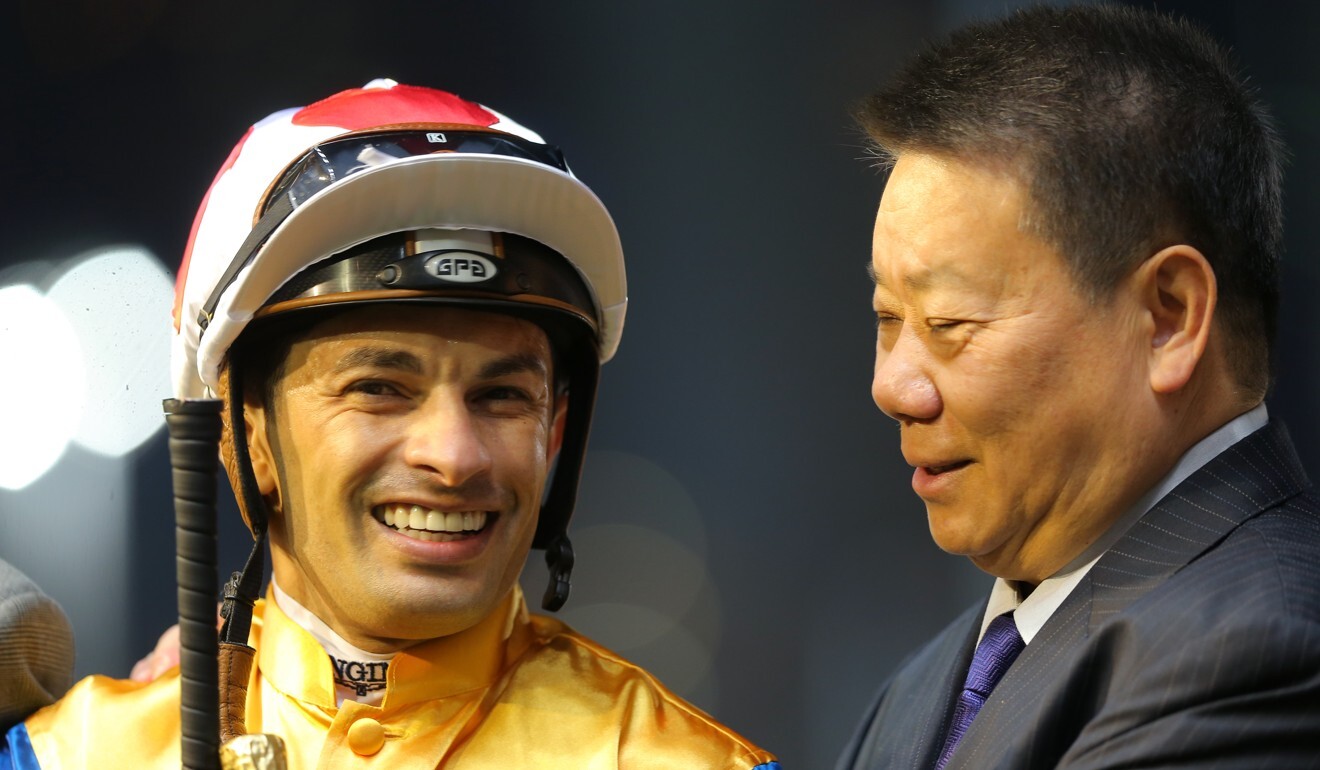 De Sousa last rode in Hong Kong in February last year and has had a handful of successful short-term stints in the city dating back to 2016, the pinnacle of those coming across five months in 2018-19 when his 44 winners included victory in the International Jockeys' Championship and the Group One Hong Kong Cup (2,000m) aboard Glorious Forever.
De Sousa, who recently finished his retainer with King Power Racing, ended up well off the pace in this year's British jockeys' championship with 51 winners, 102 behind the victorious Oisin Murphy.
As for Callan, the Irishman departed Hong Kong to return to the United Kingdom at the end of last season but is currently enjoying a few months riding in Bahrain, where he already has three winners from just 11 rides.
Millard celebrates in style
South African trainer Tony Millard celebrated his 60th birthday in style at Sha Tin on Saturday, with Ultra Express delivering the goods in the Class Three Panasonic Futon Dryer Handicap (1,650m) on the all-weather track.
The only favourite to salute on the day, Ultra Express rung up his fourth win at start 11 and his first on the dirt at his second attempt after finishing runner-up on the surface last month.
"A lot of favourites have been rolled but it's lovely to bring a favourite home. He's a nice horse, he's not top class but he's an honest type of horse and he's doing a good job," Millard said.
"Last time we got caught in the mud but Joao [Moreira] rode a great race today, he put him in a great spot and it does help when you've got a decent draw. He's just a handicapper, not a superstar, but it's nice to win."
While Ultra Express has proven adept on the turf, Millard thought he might find a more winnable race on the all-weather track and was proved correct as the son of Power took control at the top of the straight and held off runner-up Elite Patch, with Super Win Dragon third.
"A lot of those Power horses run on the dirt and I just thought sometimes it's an easier option because on the grass over 1,600m you get the young horses coming through and it becomes very difficult to win. You've got to try and position them where you can win," the trainer said.
The victory was the middle peg of a treble for Moreira – who also saluted aboard John Size's Pins Prince and Master Hero for Tony Cruz – with the Brazilian moving to 26 winners for the campaign and slicing Zac Purton's lead in the jockeys' championship to six.