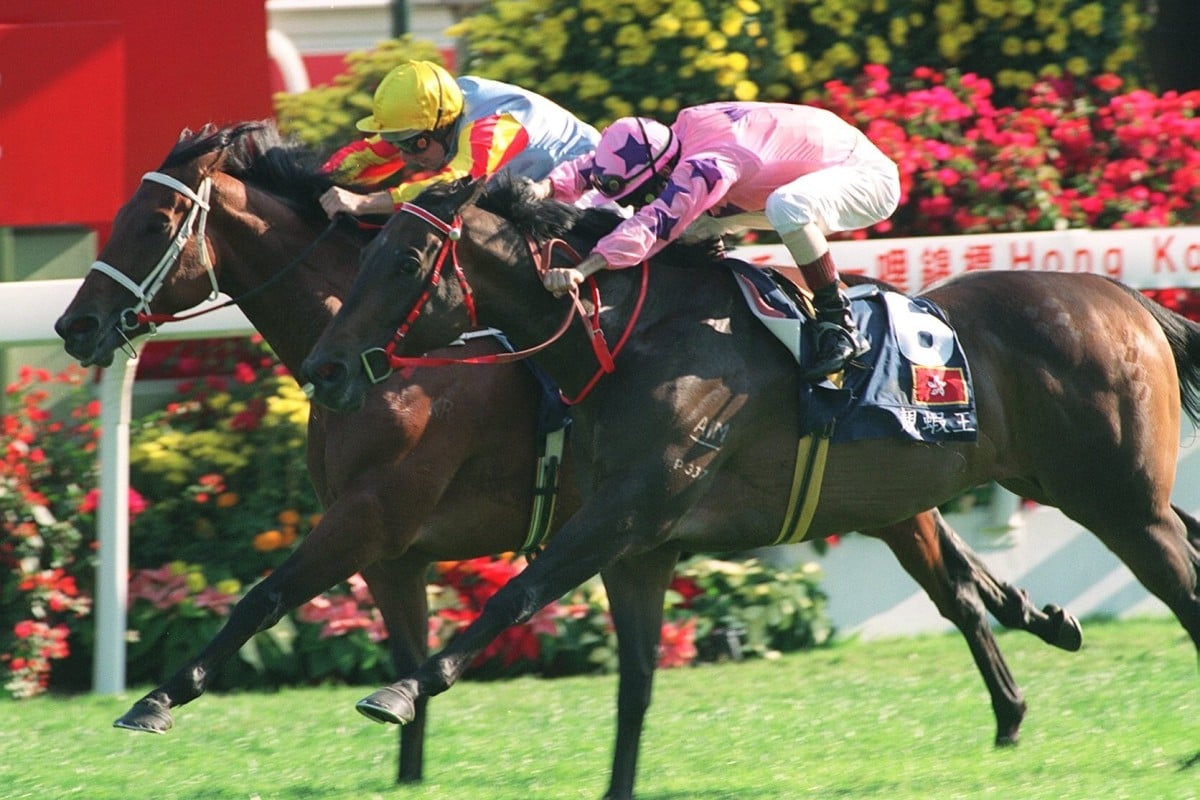 It's been 30 years since the race we now know as the Hong Kong Mile was first run, three decades across which we have seen a parade of racing immortals rise to the occasion, and to the crowd, at the Longines Hong Kong International Races.
Way back in 1991, the Dermot Weld-trained Additional Risk prevailed with Mick Kinane up, as he was so often for the famed Irish handler.
For that first edition, the race was run over 1,400m and as the Hong Kong Invitation Bowl at a time when Hong Kong was still feeling its way towards becoming a force in terms of international racing.
To come, from that day onwards and down through the years, would be a shift to the Sha Tin 1,600m in 1999, a couple of name changes and then the heroics of Good Ba Ba during his three-peat (2007, 2008, 2009), Beauty Generation on his way to back-to-back wins (2017, 2018), the barnstorming brilliance of Able Friend in 2014 and raiders from France (Jim And Tonic in 1998) and Japan (Maurice in 2015). The ledger now stands set at 16 wins for the locals and 14 for those flying in.
Thirty years on and Francis Lui Kin-wai's six-year-old local hero Golden Sixty will step out on December 12 chasing back-to-back victories of his own in the race, along with a slice of equine immortality.
But if we're charting the course of one of Hong Kong's blue riband events, the conversation has to begin in the year 2000 and with the New Zealand mare Sunline, local hero Fairy King Prawn and arguably the most compelling contest Hong Kong has ever hosted, from pre-race fanfare all the way through to the finish line.
Still to this day, Robbie Fradd carries the memory of every stride taken. The now 57-year-old South African jockey had by then enjoyed two separate associations with Fairy King Prawn – for a while around 1998 when trainer Ricky Yiu Poon-fai had the horse and from towards the end of the 1999-2000 season when owner Philip Lau Sak-hong transferred his charge to the stable of the maestro Ivan Allan.
And Fradd knew all about Sunline.
Australasia's champion mare had collected a string of Group Ones – two Cox Plates among them – and had been to Hong Kong once before, for the 1999 Hong Kong Cup, and had failed.
The visiting contingent, as always, were bullish about the great mare's return, just as much as the buzz around town was that Hong Kong's great hope was here to bring her (and them) down to earth.
"She was a heartbreaker," recalls Fradd. "If you took her on early, she'd just break you. She was huge. Massive and just strong. And to win the races she won, you know, wow.
"Fairy King Prawn was the toast of Hong Kong at the time, with his own string of Group races, but she came with a bigger reputation and here we were ready to go toe to toe."
Fairy King Prawn had by that season proved his worth, and versatility, with wins that included a Hong Kong Sprint over 1,000m and Japan's Yasuda Kinen over a mile and he had turned, in Fradd's words, into "a serious beast".
It was a far cry from the first time he had worked with the horse, when he failed his barrier trials – on the dirt – repeatedly in the lead up to his Griffin debut in March, 1998. Once on the grass, though, things were different. Entirely.
"The thing was, if you saw him in the mornings you would never think he'd be the champion he was. He would just go around, just relaxed, like he couldn't care less," says Fradd.
"But come race time you couldn't panic, because you knew what motor was there. So you'd let him settle, then as you brought him out you could just feel that turn of foot, you know, he'd just let his hind quarters go – like a dip – and the motor would start up."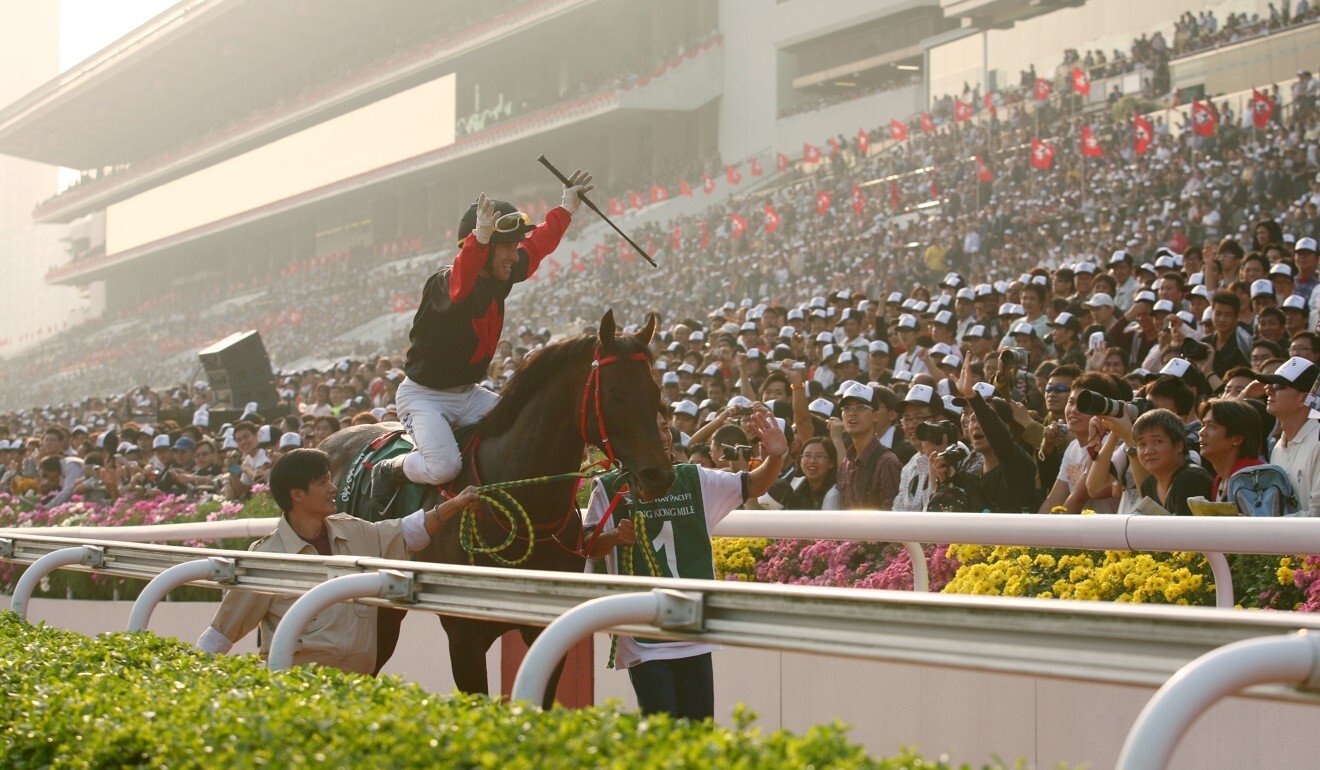 These days Fradd is living and riding on Australia's Gold Coast, a world and a lifetime away from what happened next, but he readily admits his thoughts sometimes return there, to Sha Tin, and to an epic. If you've never seen the footage – or heard the call from the Hong Kong Jockey Club's David Raphael – waste no more time. And if it's been a while since you revisited the day, take the same advice.
Sunline, with the Kiwi Greg Childs up, got what she wanted that day – a soft lead – and by the 350m had put two lengths on the front of the field of 14 when Fairy King Prawn, and Fradd, pulled out from the pack, five lengths back, and the charge began.
It takes a second for the capacity crowd to pick up the move and then the noise reaches the heavens as "The Prawn" reels the mare in, all the way to the line.
Beauty Generation strikes for Hong Kong from Western Express in the Mile as the locals dominate. Win adds to victories in the Celebration Cup and the Sha Tin Trophy. #HKIR pic.twitter.com/inPbMzlaSD

— Racing TV (@RacingTV) December 10, 2017
Still to this day you need to look twice to be fully convinced that the great mare had got a lunge in to deny Fairy King Prawn, and to deny Hong Kong. A short-head was the call.
"I had to ride the horse the way he liked," says Fradd. "Switch him off, get him get cover, and then he
just falls asleep with you. And the minute you peel him out and you show him a bit of daylight he'd just pick up on his own.
"But it turned out that Sunline got that soft lead. I asked him to pull out all the stops and in another stride we had her. Sometimes that's just the way things go."
Watching on from just outside the Sha Tin weigh-in room that day was Darren Flindell as part of the HKJC commentary team – not long to town from his native Sydney and just beginning a campaign of his own that would last through 16 seasons and 16 editions of the Hong Kong International Races.
That means Flindell was witness to more than half the Hong Kong Miles we've had – factoring in a return as a guest back in 2015. The first thing Flindell recalls about Sunline v Fairy King Prawn is the noise.
"I remember just the roar of the crowd that day being at ground level outside. It was spine tingling," says Flindell, who these days plies his trade as Sydney's chief race caller.
"David Raphael's call is outstanding. It's probably one of the great big-race calls you'll ever hear. In all that time I spent in Hong Kong there was never a bigger build-up and a better match race than that day – two absolute champions at the peak of their powers."
By 2006, Flindell had taken over as the HKJC's head caller and from there he was witness to greatness in the Mile, time and time again.
From the likes of Good Ba Ba – "still the fastest time ever for the Mile, still remarkable to win three", to Able One in 2011 – "he went out at massive odds, led and kept going, nobody really foresaw that" – and Japanese raider Maurice in 2015 – "one of the most amazing racehorses I'd ever laid eyes on".
"Just lots of memories," says Flindell.
Same goes for Fradd.
"That was probably one of the biggest disappointments in my whole career, not getting up to beat Sunline," he says. "I had so much respect for this horse. He'd been to Japan, he'd done a lot of things and not to beat her on our home track … anyway, I copped it on the chin.
"For a few days I was sad and miserable. But, yeah, you know, we pick ourselves up and on we go and that's all part of racing."