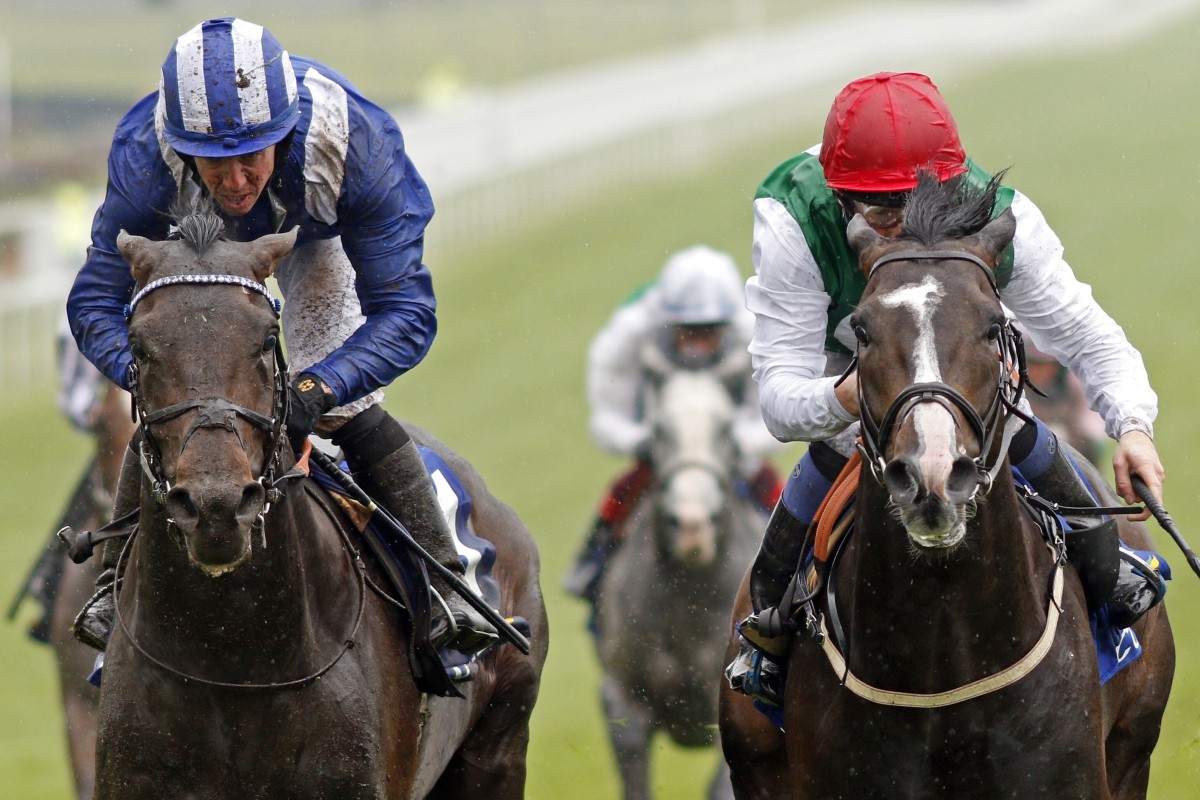 The past two years have been a whirlwind for co-trainers William Muir and Chris Grassick riding the highs and lows with a horse who failed to sell at auction as a foal but has subsequently defied his humble beginnings time and time again.
The horse in question, Pyledriver, rose to racing stardom with an impressive victory at Royal Ascot in 2020 and followed this up in June of this year with a maiden Group One for his connections in the Coronation Cup at Epsom.
When he lines up in the Group One Hong Kong Vase (2,400m) on Sunday, Pyledriver will once again break new ground for his trainers, as well as his owners – brothers Huw and Guy Leech and Roger Devlin. For them all, this represents a first Hong Kong venture.
Pyledriver will not lack support from racing fans either, who have been won over by his endearing rags-to-riches story.
Bred by his owners from a mare who was bought to go jumps racing but who sustained a career-ending injury before she got to the racecourse, Pyledriver was sent through the Tattersalls ring at the December Foal Sale but ended up back with his breeders after failing to fetch a bid bigger than 10,000 guineas (around HK$110,000).
Those around the Newmarket sales ring on that chilly evening in late November 2019 missed a trick, unable to see at the time that this son of Harbour Watch – notably also the sire of two-time Group One winner and last year's Hong Kong Mile runner-up Waikuku – would develop into, in Muir's own words, "a ballet dancer of a mover".
Meanwhile, his owner-breeders, along with Muir and Grassick, have been counting their blessings ever since the colt's winning debut – at odds of 50-1 – in July 2019.
"This would be very, very exciting," Muir said when asked about the prospect of winning the Hong Kong Vase.
Coral Coronation Cup (G1)
2420m, 330.000 GBP, for 4yo+
Epsom

Pyledriver (GB)
(4C Harbour Watch - La Pyle, by Le Havre)
J : Martin Dwyer
T : William Muir & Chris Grassick
O : Knox & Wells Ltd. & R W Devlin
Al Aasy
Japan pic.twitter.com/FHrnAq3lPg

— (@WorldRacing1) June 4, 2021
"For most of my training career I've trained for one of the big owners in Hong Kong, Mike Caddy, so I've been over to Hong Kong on two or three occasions, twice to this international meeting. So I've seen what happens but this will be our first runner."
Before putting his charge on the plane, Muir was confident that first-time traveller Pyledriver's relaxed nature would stand him in good stead. And so it proved, with updates from Sha Tin this week ringing with positivity.
"He's settled in well and is enjoying his work in the morning, he looks great in himself," Muir said. "He'll have a little blow on Thursday and that should put him just right. The track won't be a problem, the ground won't be a problem, and [jockey] Martin [Dwyer] knows him like the back of his hand."
What Muir and Grassick lack in experience in Hong Kong, they may well make up in preparation for this endeavour, as a midsummer setback for Pyledriver has meant they have been aiming their stable star at the Vase for several months now.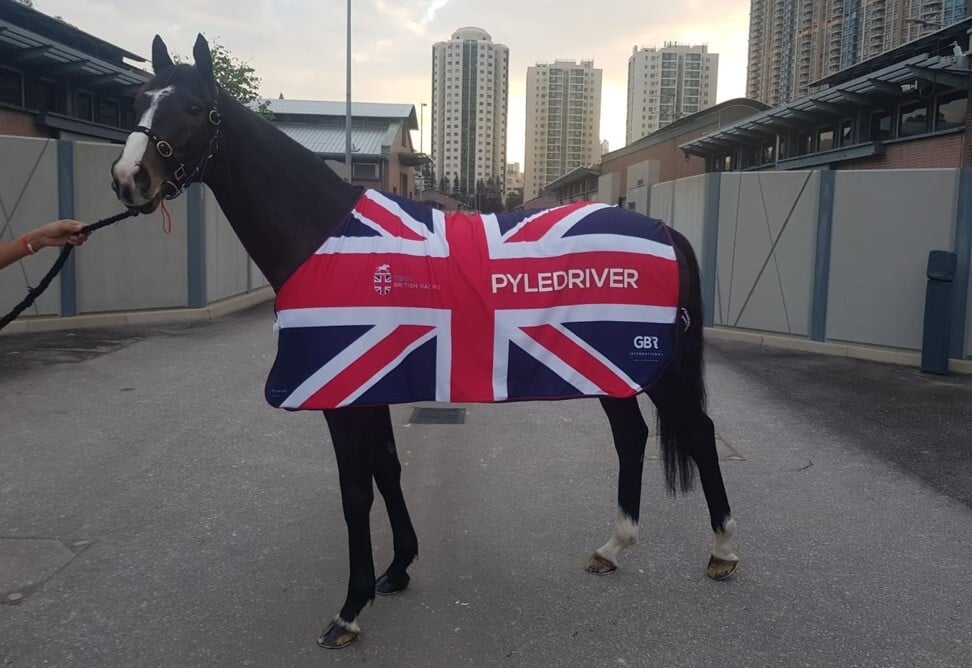 "It was always in the back of our mind," Muir explained. "After he won the Coronation [Cup], we were thinking we'd run in the King George [VI & Queen Elizabeth Stakes] and then probably give him a holiday.
"The week before the King George he was in such good form, he was bucking and kicking in his stable, and he just tweaked himself behind. It was quite minor, but it was enough to cause one of the muscles to bleed.
"It didn't stop us training and we thought 'shall we try to take in the Juddmonte International?'. But then before we were going to do serious galloping work, my vet said he could still feel a little bit of soreness there. I said let's make Hong Kong the main aim now, so it was right back in the midsummer that we decided to make this the aim."
Despite only one racecourse outing since this midseason break, when he won the Listed Churchill Stakes at Lingfield Park last month, Muir is confident that Pyledriver is in the best possible shape he could be in.
"If we'd raced all season and tried to go there, we'd be thinking 'has he gone over the top?'" said the trainer. "That's not in my mind, he's in very good shape and I'm very happy with him."
Muir, now in Hong Kong and under the stringent "racing bubble" regulations for visiting international connections, is on hand to oversee that the final touches to Pyledriver's preparation on behalf of his co trainer and the owners, who have reluctantly but necessarily remained in Britain.
"This horse is a horse of a lifetime and it's pretty sad because the owners also missed last year's Royal Ascot, the first horse they'd ever had good enough to go there, let alone win at Royal Ascot," he said.
"The Hong Kong Jockey Club have done a fantastic job, though. It's not going to be a trip people talk about but in this day and age and what we're living with, this is how it's got to be. I understand everything that's going on and I'm just grateful that we're allowed to go."
If Pyledriver were to win the Hong Kong Vase on Sunday, it would be understandable if absent connections felt an element of bittersweetness amid the jubilation. One thing is for certain, however – it would be a wonderful result for racing if a new international chapter were added to this rags-to-riches tale.