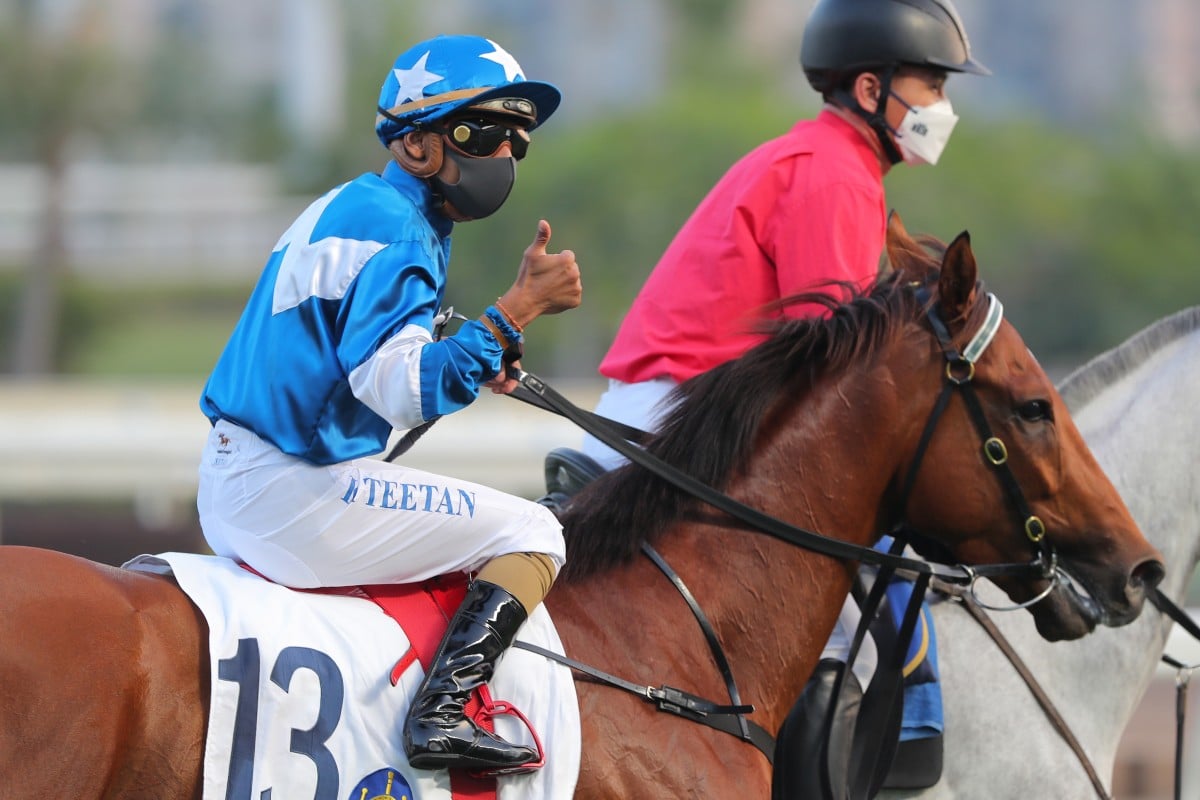 Karis Teetan is hoping luck is finally on his side after he walked away from one of the nastiest falls seen in Hong Kong, incredibly dusting himself off and going on to ride a winner less than three hours later.
Through absolutely no fault of his own, the Mauritian has hit the turf in four of his past 24 meetings – in each case there were circumstances beyond his control – but his ability to steel himself and get on with the task at hand is one to behold.
Taking a break would be high on the list of priorities for most people after being involved in a four-horse crash where your three colleagues – Lyle Hewitson, Zac Purton and Yuichi Fukunaga – have all been taken to hospital, but Teetan is wired differently.
The 30-year-old didn't miss a race and was rewarded for his perseverance, taking out the ninth event aboard the David Hayes-trained Lucky With You.
Teetan's ability to deliver his best given everything that happened was extraordinary, something most mere mortals would find impossible.
"After the fall I was a little bit shook up. I saw the doctor and I was sore but I knew I was OK to keep going. I just needed to clear my mind and move forward. I was able to take a breath and slowly my confidence came back. I knew I had some nice rides coming so I had to stay focused and get through the day," he said.
"I think all of us four jockeys were blessed yesterday – the racing gods were looking after us. It could've easily been worse. We're all going to be OK. But this is racing – it will happen now and it will happen later – this is our job and we love this job, we have a passion for it.
"We know these things happen and we accept it. This is how, mentally, you can get back on a horse. You have to be strong in your mind and move on."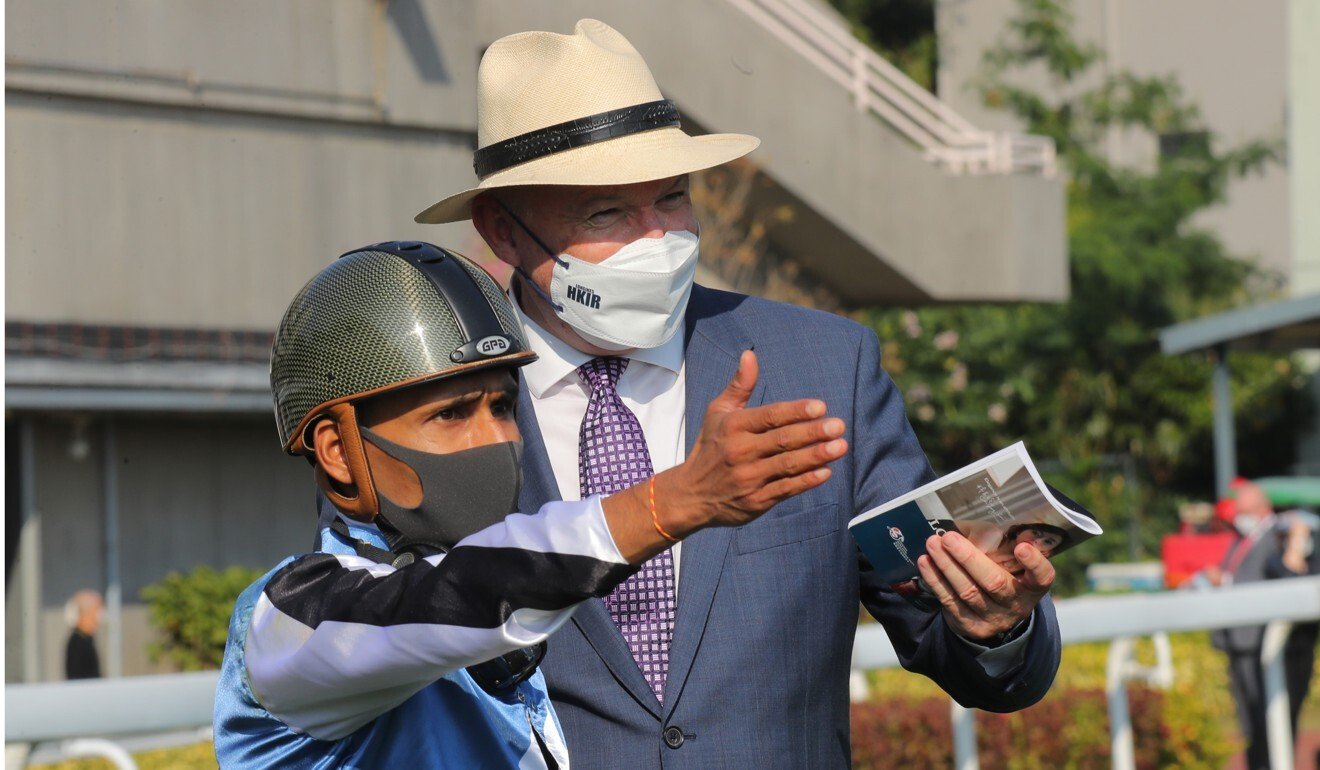 Teetan's mental strength is even more impressive when you consider Sunday was his first meeting back after a two-week break to help him recover from a fracture in his shoulder, a remnant from his fall from Yoo Yoo King at Happy Valley on October 6, but an issue that was only picked up well after the fact.
"I'm a bit stiff of course, I got bounced around a bit. My finger is a little bit sore still, it's a little bit swollen but good to keep riding," he said.
"I don't feel like [my shoulder] got worse. I fell on it, but I feel like it's more about the muscles around it and my neck – I'm a bit sore everywhere.
"I've spoken to the club doctor, I've told them if anything comes up or it gets any worse, I will come in for a check up. I'm due for a scan soon because of the shoulder fracture and I was going to do that this week, so I'll see how it goes.
"If there's something there or it gets worse then I'll be in trouble but I'm think I'm OK, I rode eight horses this morning – I didn't want to miss work again. I've just had a few weeks off and I wanted to get back into it."
Teetan originally had seven rides at Happy Valley on Wednesday night, but now boasts a full book as connections scrambled to secure new jockeys with both Purton and Hewitson sidelined.
"I've picked up one – I was already pretty fully booked – it's Spicy Grill, which Zac was meant to ride. There will be a few more in the meetings after that as well. It's not nice to pick up anybody's rides like this, but [the show goes on]. Hopefully all the jockeys have a speedy recovery and are back soon," Teetan said.
"Brilliant Fortune looks like he's got a chance, I've got some good support from Caspar [Fownes] and I appreciate that. Spicy Grill is a bonus. I don't have a great book but the luck is due to turn my way now, so I'm going to go out there and try again."