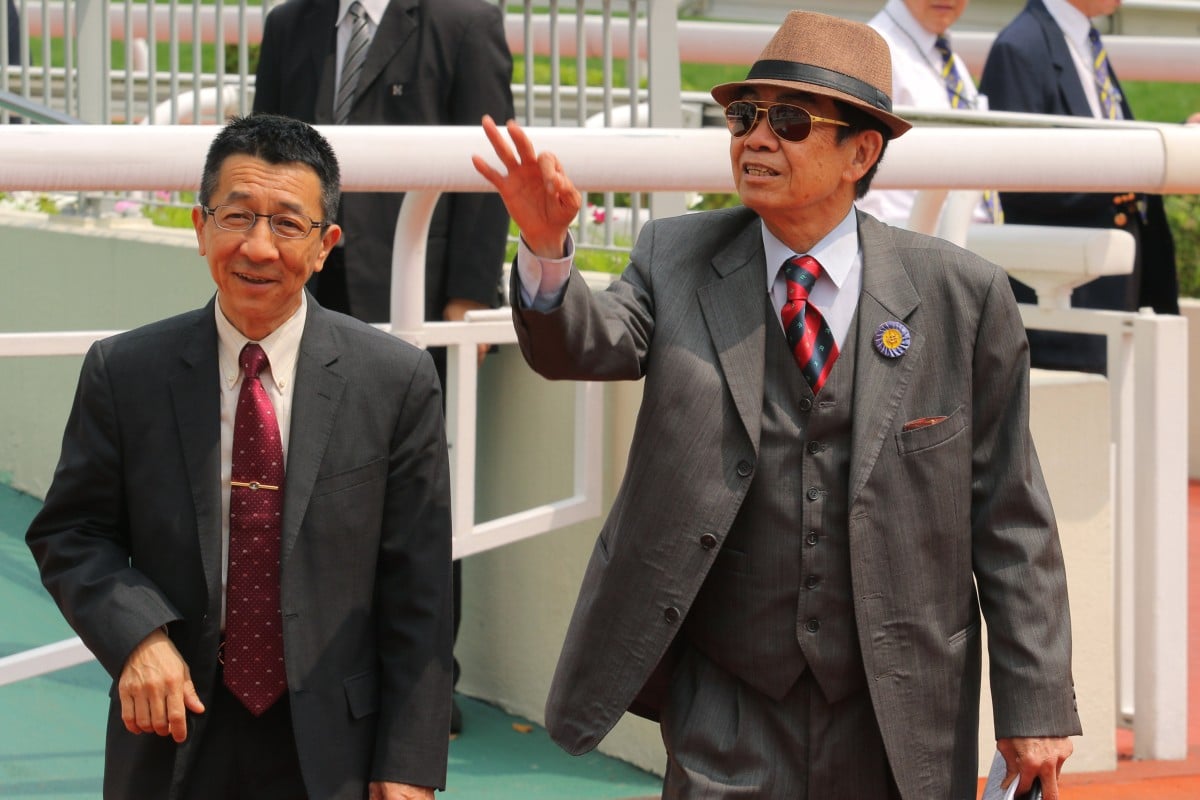 He was as clever as he was colourful and for every Brian Kan Ping-chee story that is better suited to a more intimate setting, there's one about the sheer magnitude of his impact on Hong Kong racing.
The memories have been flying around Hong Kong racing circles thick and fast since Kan's passing at the age of 84 on Saturday night, and while many of them involve his exploits away from the track, there's no shortage of praise for his genius on it.
He mentored the likes of Jimmy Ting Koon-ho, Dennis Yip Chor-hong and Me Tsui Yu-sak and for Jockey Club chief executive Winfried Engelbrecht-Bresges, it is "unquestionable that Kan played an important role in the development of Hong Kong racing".
Kan racked up five trainers' premierships and five Hong Kong Derby victories in a glittering career that ran from 1978 to 2003.
Kan began training soon after the professional era of Hong Kong racing started in 1971 and John Moore saw first-hand how his fellow legend accelerated the growth of the sport in the jurisdiction.
"He came to grips with the evolving racing in Hong Kong in a sense of feed and stable management and that equated to him being champion trainer on a number of occasions," said Moore, who had many great racetrack battles with Kan after beginning his training career in 1985.
"You've got to remember, we didn't have feed in a bag in the 1970s and early 80s. Before nutrition came in a bag, we just had oats and corn or whatever and had to blend it as best we could and try to get the results.
"He got the right personnel together, he got people who believed in him and for that reason he could get the job done. He was very hard to beat."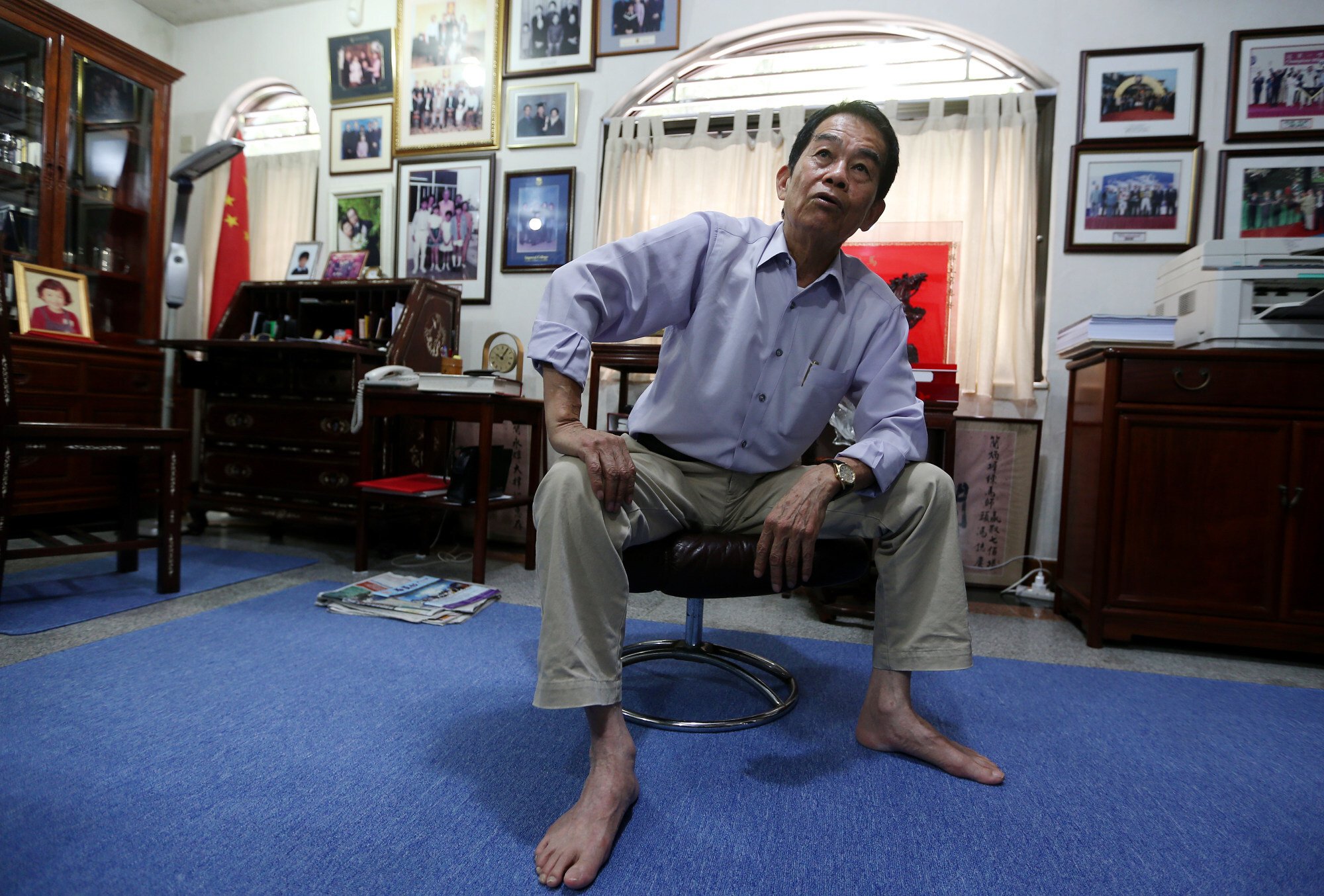 Kan was known for getting things his own way, whether in racing or in other facets of his life, and Moore remembers the clout he had when dealing with officialdom.
"He was an iconic person, he was definitely a character. He did things in his own way and he was very outspoken, but in most cases the way he spoke was all for the benefit of the trainers and the way racing was conducted," Moore said.
"At times he could move mountains with what he was saying and make the Jockey Club stand up and think about his comments and whether they could improve racing.
"In his own particular way he got the job done, he was his own boss and he was a force to be reckoned with."
Classic Cup takes shape
Only half the 14 runners from last month's Classic Mile will push onto the Classic Cup on February 27, with Classic Mile victor Romantic Warrior headlining Monday's entries.
The first five across the line in the Classic Mile – Romantic Warrior, California Spangle, The Irishman, Turin Redsun and Ima Single Man – are pushing onto the second leg of the four-year-old series, as well as Rocket Spade and Fa Fa, who finished back in the field.
Sight Spirit, Setanta, Lucky With You, Blaze Warrior, Master Delight, Cobhfield and Packing Victory drop away, while the likes of Senor Toba, Captain Win and Gorytus enter calculations.
There are 17 entries for 14 spots, with Money Catcher, Mr Ascendency, Winning Dragon and Hit The Shot sitting inside the field at this stage and Champion Dragon, Intrepid Winner and Nordic Sky outside the cut-off line.
More Covid at Sha Tin
Covid-19 continues to close in on Hong Kong racing, with the Jockey Club identifying another three positive cases as a result of its stringent testing arrangements for all of those inside the "racing bubble".
A work rider from Frankie Lor Fu-chuen's stable, one of Douglas Whyte's stable assistants and a veterinary surgeon have tested positive, but all other staff have tested negative.
While the rate at which the Jockey Club is uncovering positive cases is increasing, officials remain confident "that the strict testing mechanisms increase the chance of identifying people before they are infectious, which helps prevent employees at risk or the risk to the community".