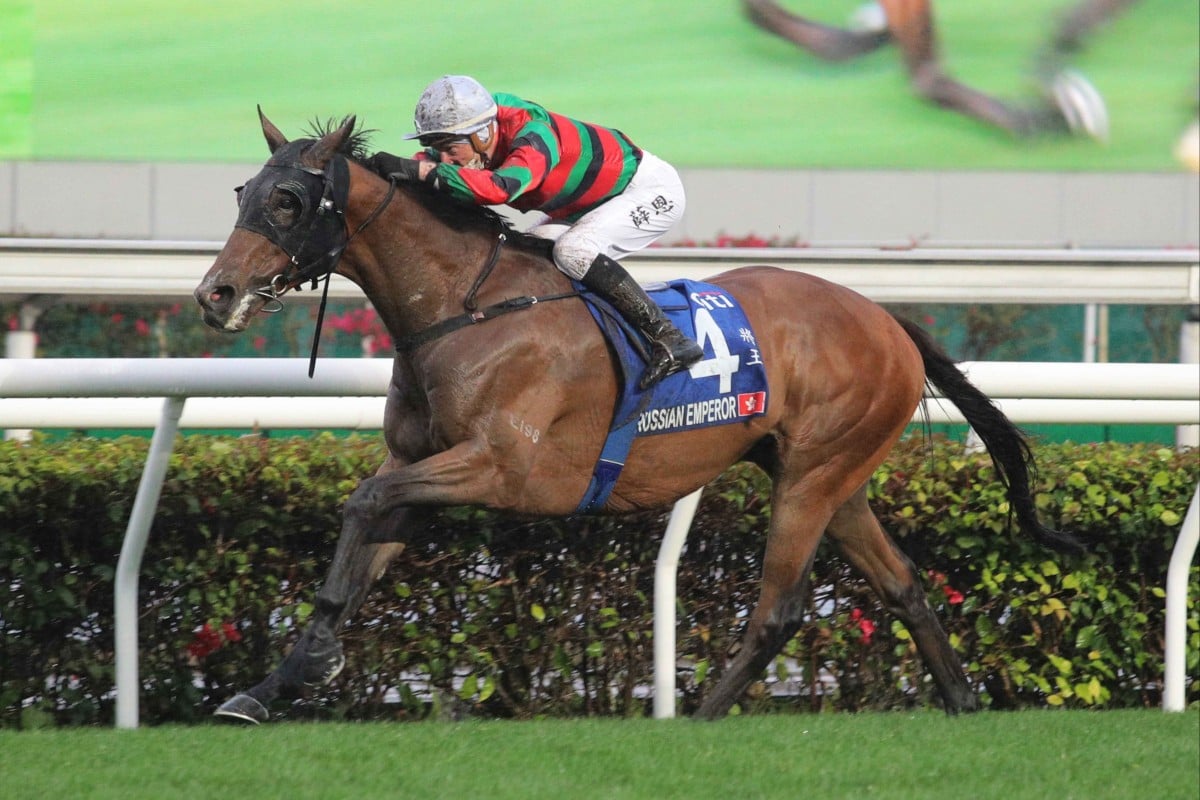 Owners may not be allowed on track but they're forever at the forefront of a trainer's thoughts and you could almost hear the pressure releasing after Russian Emperor's victory in the Group One Gold Cup at Sha Tin on Sunday.
Trainer Douglas Whyte made some pointed comments following the win about certain individuals trying to plant seeds of doubt in the mind of Russian Emperor's owner, suggesting some were sticking the boot into him in a bid to take the horse off him.
It's not the first or last time something like this will happen in Hong Kong and the situation is of course exacerbated when the horse in question is by Galileo out of Atlantic Jewel and was bought from Coolmore for a princely sum.
While Whyte admits most of the pressure was already off by the time Russian Emperor saluted at the highest level, the situation was real enough for him to address it after the biggest win of his training career and the fickleness of owners over the years has created a constant uncertainty.
"What I was told from the owners, they were never going to move but you never say never in this game. It was just a lot of people were opinionated," Whyte said.
"People just didn't realise that every time this horse ran, with how he would pull up we used to struggle with a few things and the way he has adapted has taken that pressure off me."
Whyte heaped praise on owner Mike Cheung Shun-ching for his patience, not only with him but with the current situation in Hong Kong.
"For the Cheungs not to be there to lead Russian Emperor in and take a picture for a Group One, that certainly hurt them," he said.
🏆 Hong Kong Gold Cup (G1)
2000m, 12.000.000 HKD, for 5yo+
🇭🇰Sha Tin

Russian Emperor (IRE)
(5G Galileo - Atlantic Jewel, by Fastnet Rock)
J : B. Shinn
T :D.J. Whyte
O : Mike Cheung Shun Ching
B : @coolmorestud
🥈Savvy Nine (Anodin)
🥉Golden Sixty (Medaglia D'oro) pic.twitter.com/DGUiEYMDOJ

— 𝙒𝙤𝙧𝙡𝙙𝙍𝙖𝙘𝙞𝙣𝙜 (@WorldRacing1) February 20, 2022
"Of course they're excited and they're happy racing is going on but imagine having your first Group One and you can't even take a photo. There certainly is a bit of dullness around but I certainly think they will accept that as long as racing can continue."
In a place where exorbitant amounts of money are spent on gallopers to chase Hong Kong Derby glory and Group One success, it's been tough for the Jockey Club to appease some owners at a time when they are not allowed to attend the races.
The fact the Jockey Club made the attempt to rush owners with starters and their companions back on track in late January – a move swiftly scuttled by a work rider testing positive for Covid-19 – is an indication of just how much clout some of these people have.
Whyte is simply happy that racing is still going and is confident most involved see it the same, but understands the difficulties that come with having your passion taken away.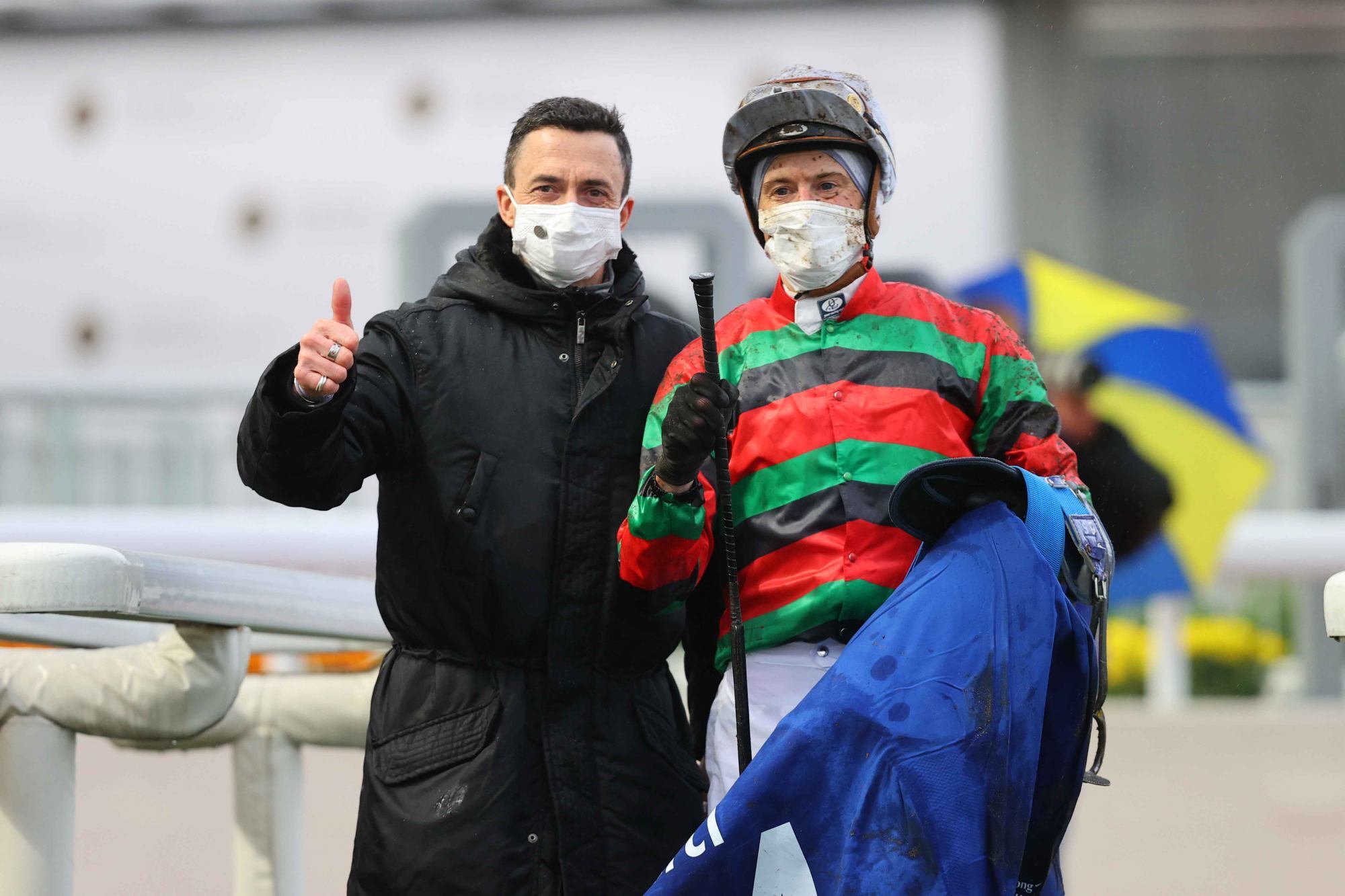 "I think the owners are the ones that suffer because they can't come and see their horses and they can't get to the races. That's pretty much what they live for and what they're paying the bills for," Whyte said.
"That's why they're owners – it's an honour and a privilege to be an owner and they've been deprived of that. They obviously have to be, but I hope from their point of view they can see around it."
It's a situation that pales in significance compared to a lot of what is going on in Hong Kong right now as the city flounders under a fifth wave of Covid-19, but it has some questioning whether the pandemic will have a lasting impact.
Could an inability to attend the races prompt owners to curb their top-end spending?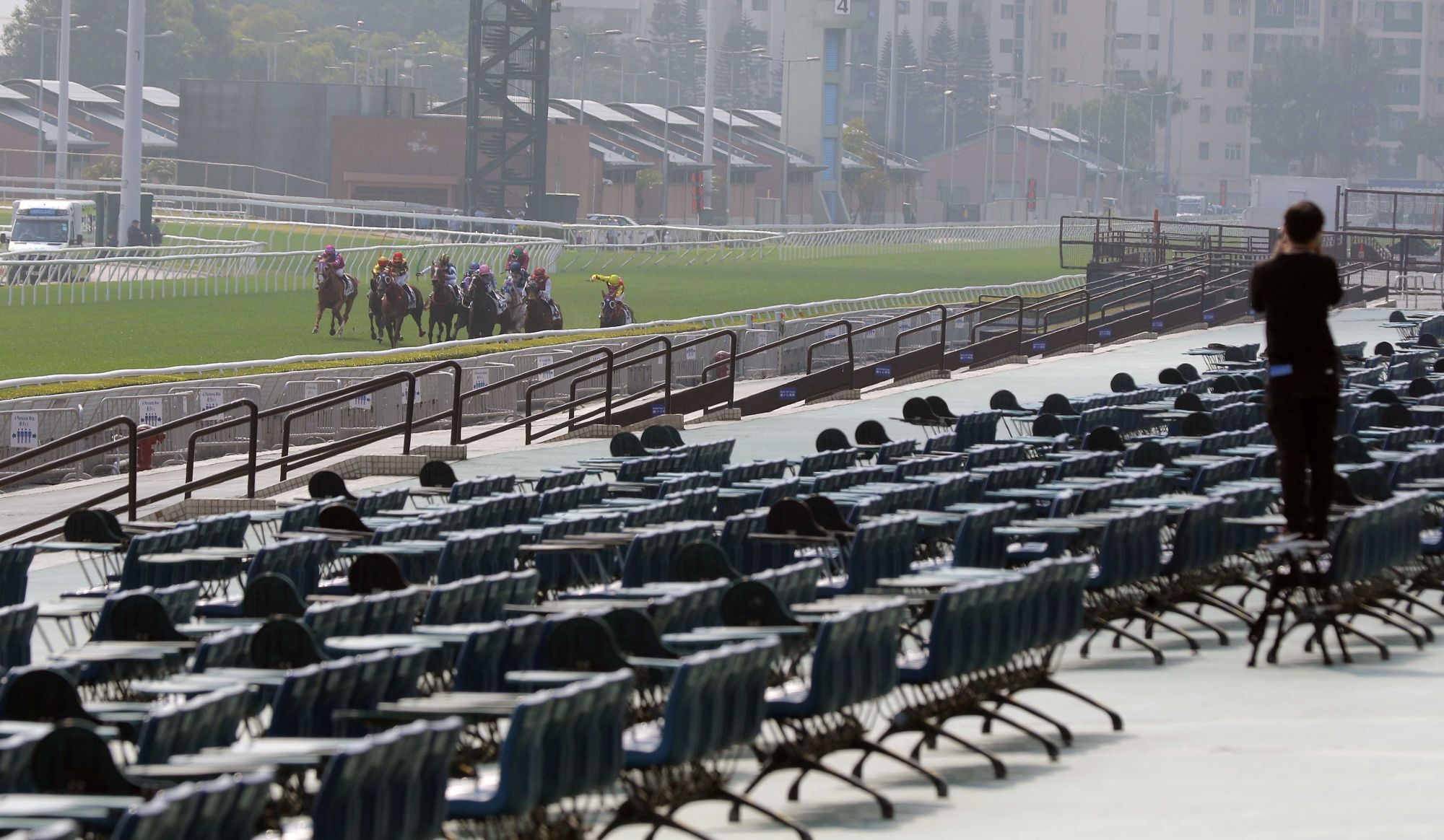 For trainers like Whyte to keep feeling that acute pressure that comes with an import like Russian Emperor, owners need to keep spending the big dollars and the South African is confident they will do so.
"To watch your horse and to still have the limelight of winning a Group One in Hong Kong, I pretty much think they would still [spend the big money] and look at the positive side and hope to get back to the races sooner than later," Whyte said.
While just when the Cheungs will make it back on track is anyone's guess – hopefully in time for Russian Emperor's next Group One assignment in the QE II Cup on Champions Day – Whyte is confident that, in the meantime, they will be spending more of their time dreaming of further Group One glory than batting off requests to shift their horse.
"His whole demeanour has changed, he's walking around like he owns the stable now and that's very important," Whyte said.
"I think the biggest thing going forward is that he's had this win and any horse that wins and wins in that fashion, they get confidence. He's had that kill, albeit on ground with give, and for me that's the biggest boost for him going forward.
"He's put three very positive runs together in a row all at the elite level. When a horse starts doing that you're both doing something right and the horse is feeling good. That indicates to me that he is going to train on."