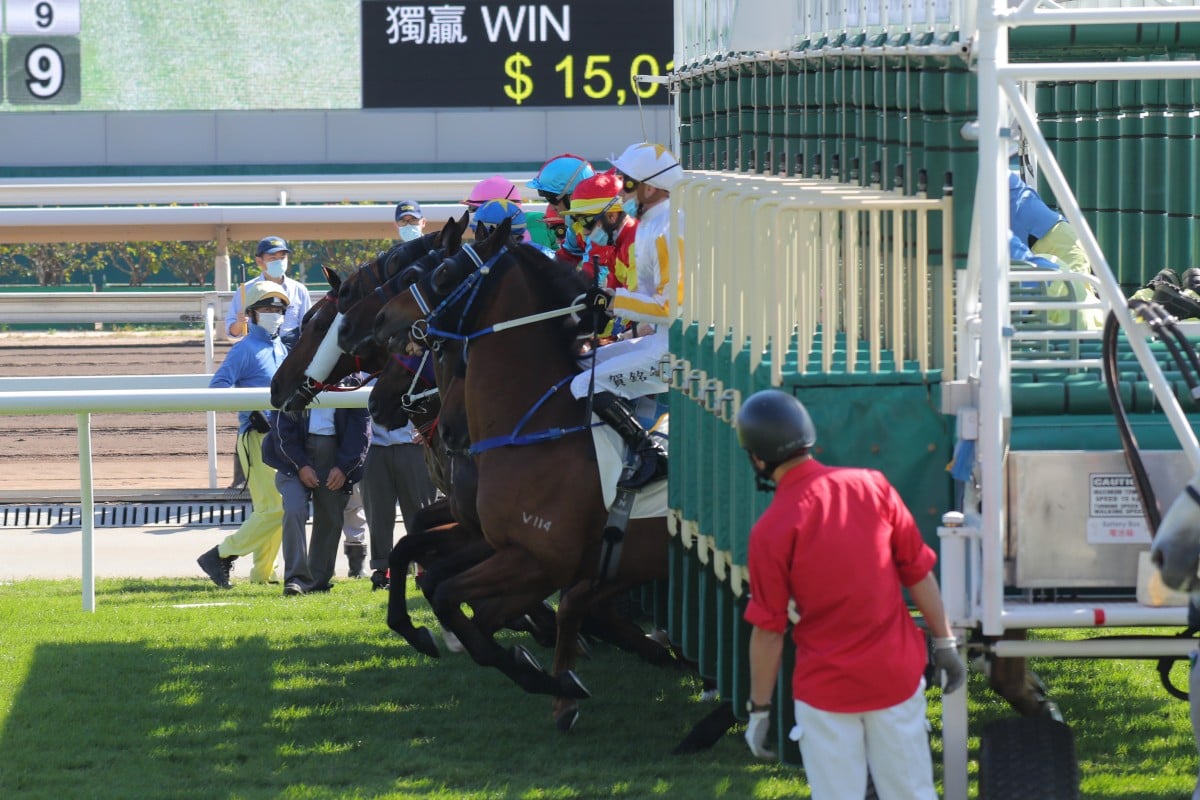 Sunday's Sha Tin meeting has been hit by withdrawals like few fixtures have in at least the recent history of Hong Kong racing, with 22 runners and three reserves pulled out, and Jockey Club officials admit it is "not possible to say" when horse movement between Sha Tin and the mainland will resume.
This weekend's withdrawals are among the 272 gallopers stuck at the Jockey Club's Conghua Racecourse in China – over 20 per cent of Hong Kong's horse population – after cross-border horse movement was halted by the club last week "to cooperate with Shenzhen authorities during the lockdown to allow for universal testing".
Shenzhen reopened on Monday and it had been hoped by the Jockey Club that it could resume transporting horses on Tuesday, however "the current Covid situations in both Guangdong province and Hong Kong" has ensured that has not occurred.
"We've always received strong government support, for which we are very grateful, and we recognise the difficult circumstances. We have made an application, which is based on our very stringent closed-loop arrangement, and we hope that this can see the horse movements reinstated," said Jockey Club executive director of racing Andrew Harding.
The result of the mass withdrawals – only 10 of whom could be replaced from the reserve list – is fields of seven, eight and nine on Sunday's 10-race Sha Tin card, the first to be significantly impacted by the transport restrictions.
At the very least, next Wednesday's all-dirt meeting at Sha Tin will also be off limits to the 16 trainers with dual-site operations who were planning to run gallopers situated north of the border.
While it is hoped transport will resume in time for next Sunday's Group Two meeting, it's possible the fields for the Sprint Cup and Chairman's Trophy are impacted.
Dual Group Two-winning sprinter Lucky Patch is entered for his first run since falling as the favourite in December's Hong Kong Sprint but he is currently in Conghua, as are Chairman's Trophy entrants Mighty Giant and Kings Shield.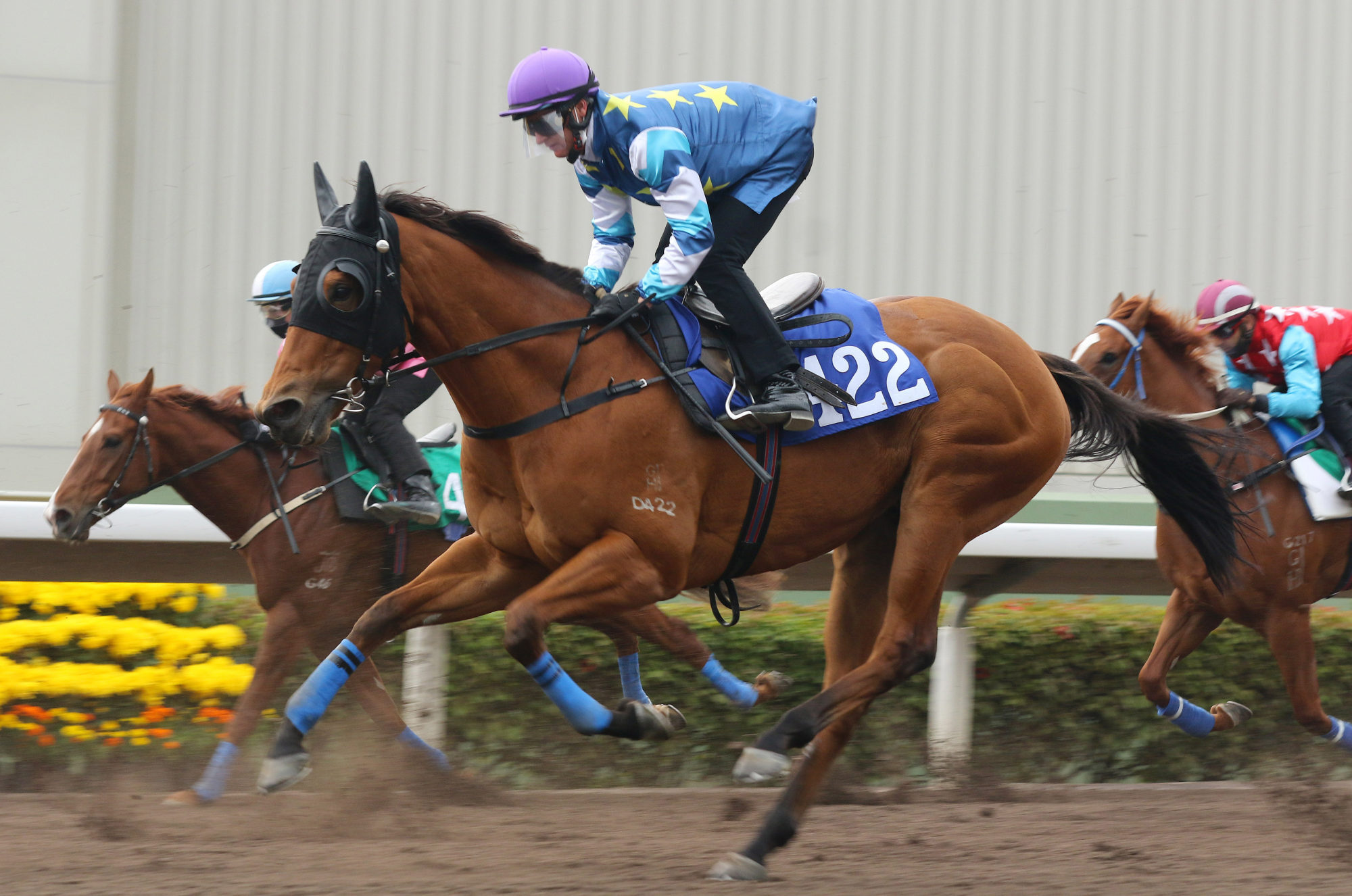 The situation is another blow to the Jockey Club's "ownership experience", which has taken repeated hits during the pandemic, and measures have been taken to appease those with gallopers out of action.
"We've waived the livery, the feed and the bedding charges from last week and we will continue that until we can resume the horse movements," Harding said.
It comes at an inopportune time for the Jockey Club after owner discontent is believed to have reached new levels after Sunday's Hong Kong Derby was run behind closed doors and it is possible the application period for horse ownership permits will be extended amid flagging interest.
"I am concerned that this prolonged absence of owners coming to the races with their family and friends for such a long period will have an impact on their enthusiasm to apply for horses in the upcoming ballot because going to the races is about their passion and sharing this in social gatherings with family and friends," Jockey Club chief executive Winfried Engelbrecht-Bresges said in a recent blog.
Then there is the turnover, which has suffered badly in the past month or so. At a time when Hong Kong's fifth wave has caused great uncertainty locally and the conflict in Ukraine has sent shock waves across the globe, turnover has been down anywhere between 5 and 14 per cent at the 11 meetings since mid-February.
The numbers are sure to take another big hit this weekend but while there are no Conghua-based horses among the entries for next Wednesday, the 947 horses that remain in Hong Kong have done a good job of propping up the fields, with only two of the eight races undersubscribed.
Horses out but jockeys in
On a more positive note, three of the five jockeys who missed Wednesday night's Happy Valley meeting because of the Jockey Club's Covid-19 protocols will resume riding this weekend.
After Victor Wong Chun tested positive on Monday, the four jockeys in his pod – Jerry Chau Chun-lok, Alfred Chan Ka-hei, Alex Lai Hoi-wing and Dylan Mo Hin-tung – were also sidelined, however Chau, Chan and Mo make an immediate return to the saddle on Sunday.
Lai will unfortunately again be absent – with the Jockey Club confirming on Thursday he has been granted leave due to a personal matter – while Wong will have to test negative before he is permitted to return next Wednesday.
Meanwhile, Luke Currie has been cleared to resume riding trackwork and barrier trials from this Saturday as he continues his comeback after fracturing his T7 vertebra in a trial fall in early February.