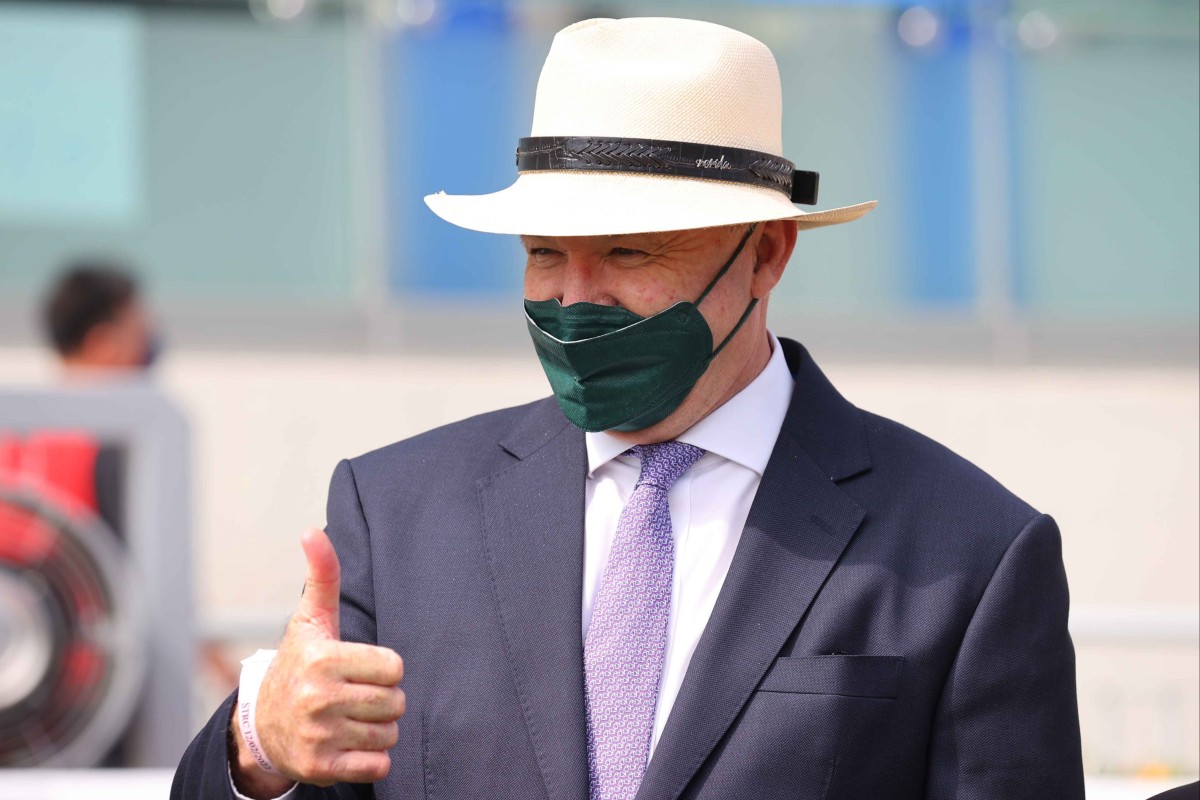 Everybody has heard the phrase "you should never go back" and some current professional sports stars such as Cristiano Ronaldo and Paul Pogba might now agree with it after rejoining their former club Manchester United.
But for every Ronaldo, there is a Michael Jordan, who returned to the Chicago Bulls 18 months after retiring to win a further three NBA titles and three MVP awards.
And if you were betting on which of these categories David Hayes would fall into, you'd definitely be leaning towards Jordan rather than Ronaldo.
A two-time Hong Kong champion trainer, Hayes made his way back to the city less than two years ago and is targeting continued growth.
He's just three shy of last season's tally of 32 winners and with a yard full of young stock, he believes he's on an upwards trajectory.
"I set a goal to have more winners this year than in my first year and I hope to improve again next year when I've got more mature horses," Hayes said.
"I think I should train 25 to 30 per cent more winners this season and I hope to do the same again next season and get more competitive every year.
"When you have a stable full of young ones and first-season runners, you can't be too hard on them and I think year three will be better than year two."
One of Hayes' young stars making a big impact is sprinter Nervous Witness, who has gone up more than 40 points in the ratings, but Hayes is disappointed he's risen so steeply.
"He's been pretty harshly treated I reckon going up to 94 after just three wins," Hayes said.
"He's worth that rating but normally when you start off at 52 and work your way up to 94 you've had the opportunity to win five or six races."
All eyes will be on Nervous Witness when he makes his next start but his fans may be forced to wait for him to take on the very best.
"There is a race coming up for him on April 10 and there's another 1,000m race at the Valley and then he might run in a cup race towards the end of the season if his form warrants it," Hayes said.
"He's a bit new and a bit young and I didn't want to really take on the best sprinters until next season. He's not an easy horse, he's a bit aggressive and a little bit young in the mind to take on the big fish. He will be but we need to get him a bit better in the head."
Hayes heads to Sha Tin on Sunday with plenty of chances and Oriental Smoke could be in the running to be named the unluckiest horse in Hong Kong, finishing second on all three starts. He takes in the Class Four Shek Wai Kok Handicap (1,400m) and Hayes expects another good run
"He might go out of the class without winning," Hayes said. "He got beaten by a pretty decent horse last time and he'll be knocking on the door. He's held his form and he's got Zac Purton."
Eevee stretches out in trip in the Class Four Shek Yam Handicap (2,000m) and Hayes is heeding some feedback given by one of Hong Kong's top riders.
"Purton always thought that he was a 2,000m horse and we just felt we rode him too close to the pace the other day," Hayes said.
"We'll let him relax and finish this race off. The longer you go in Hong Kong, the easier it is to win if you can stay. Races aren't as strong in Hong Kong every furlong you go out."
With Decrypt "putting the writing on the wall last time" ahead of the Class Three Lai King Handicap (1,400m) and Forte "a chance" in the Class Three Kwai Fong Handicap (1,000m), don't bet against Hayes closing the gap on last season's tally even further.