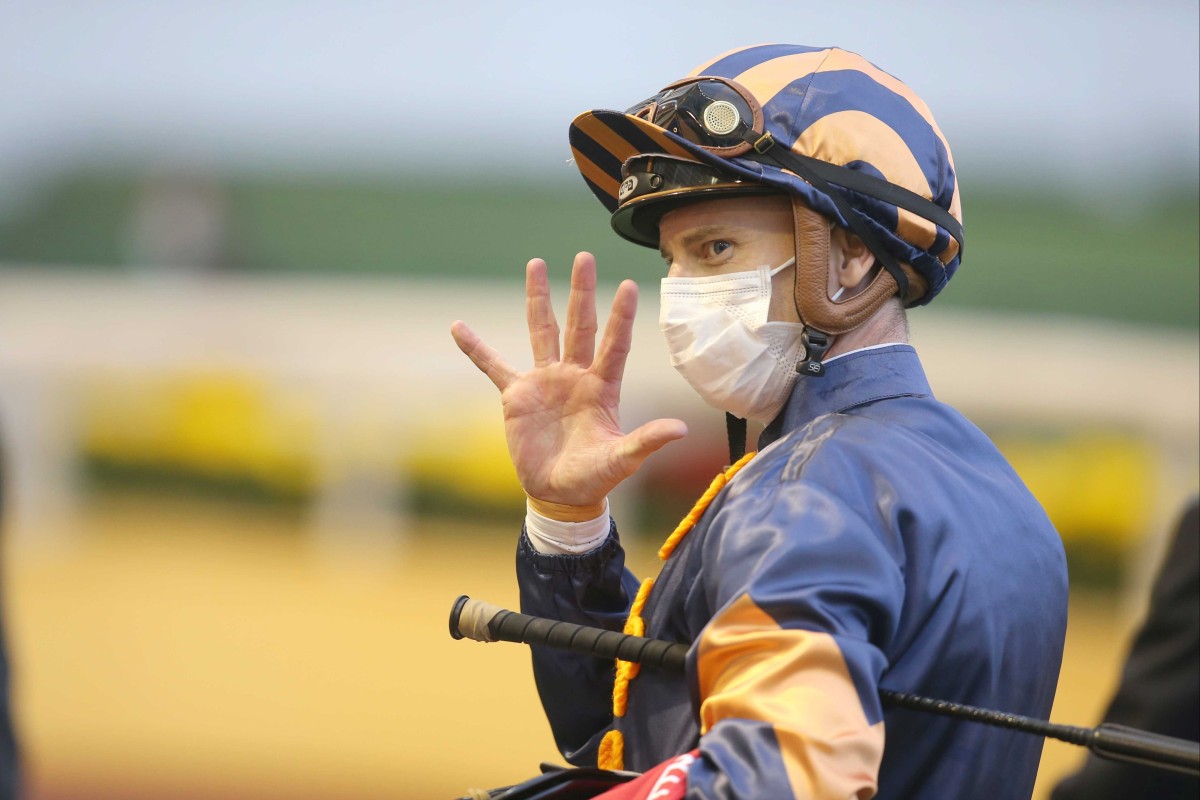 Star Australian jockey Zac Purton has been granted permission by the Jockey Club to seek external medical treatment after declaring he would sit out the rest of the season if he wasn't able to obtain the care he needs.
The four-time champion jockey, who had been booked to see a chiropractor on Friday morning but was not able to attend, said he got to the point where without the adequate treatment he would be unable to ride.
"I'm in that much pain, I've been pushing through. I've been doing my best but it's got to the point now where I need proper treatment otherwise I can't go on," Purton told the Post.
"I can't continue on the way that I am, I need to see the chiropractor and seek other treatments to be able to continue riding," added Purton, who suffered a string of injuries in the horror fall in December's Hong Kong Sprint.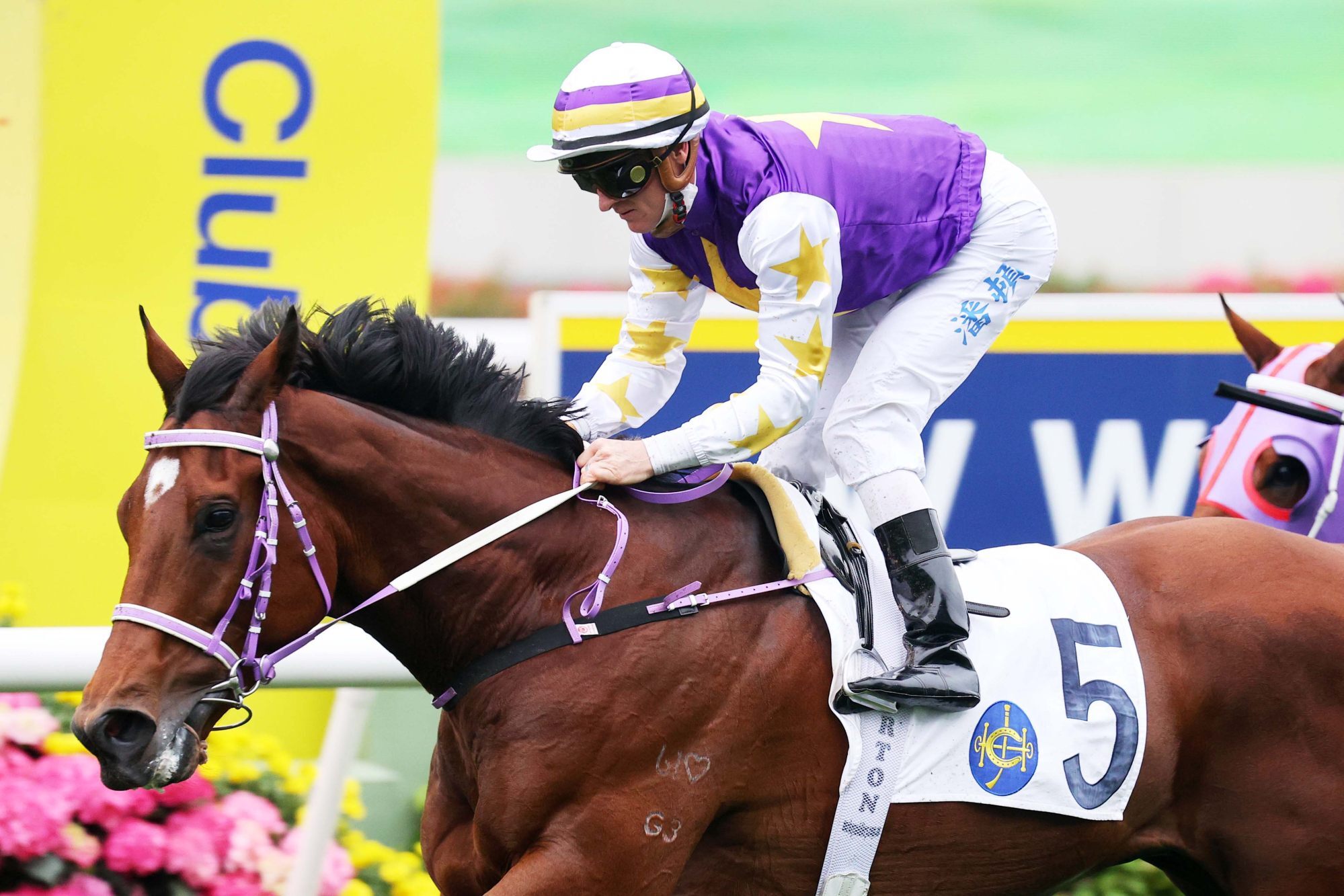 While for a moment it looked as though Purton would not even fulfil his 10 rides at Sunday's Group Two meeting at Sha Tin, the situation was quickly resolved and Purton will continue the 2021-22 season.
The Jockey Club outlined stringent protocols that would allow the rider to seek the treatment he needed, and Purton was able to book an appointment with a chiropractor for later on Friday.
"Someone from the club is going to join me on my appointment, make the practitioner do a RAT test and then supervise the appointment," Purton said.
As part of its "racing bubble", the Jockey Club provides physiotherapy and other treatments that fit within its strict Covid-19 protocols and confirmed on Friday that it assesses those who need external help on a case-by-case basis.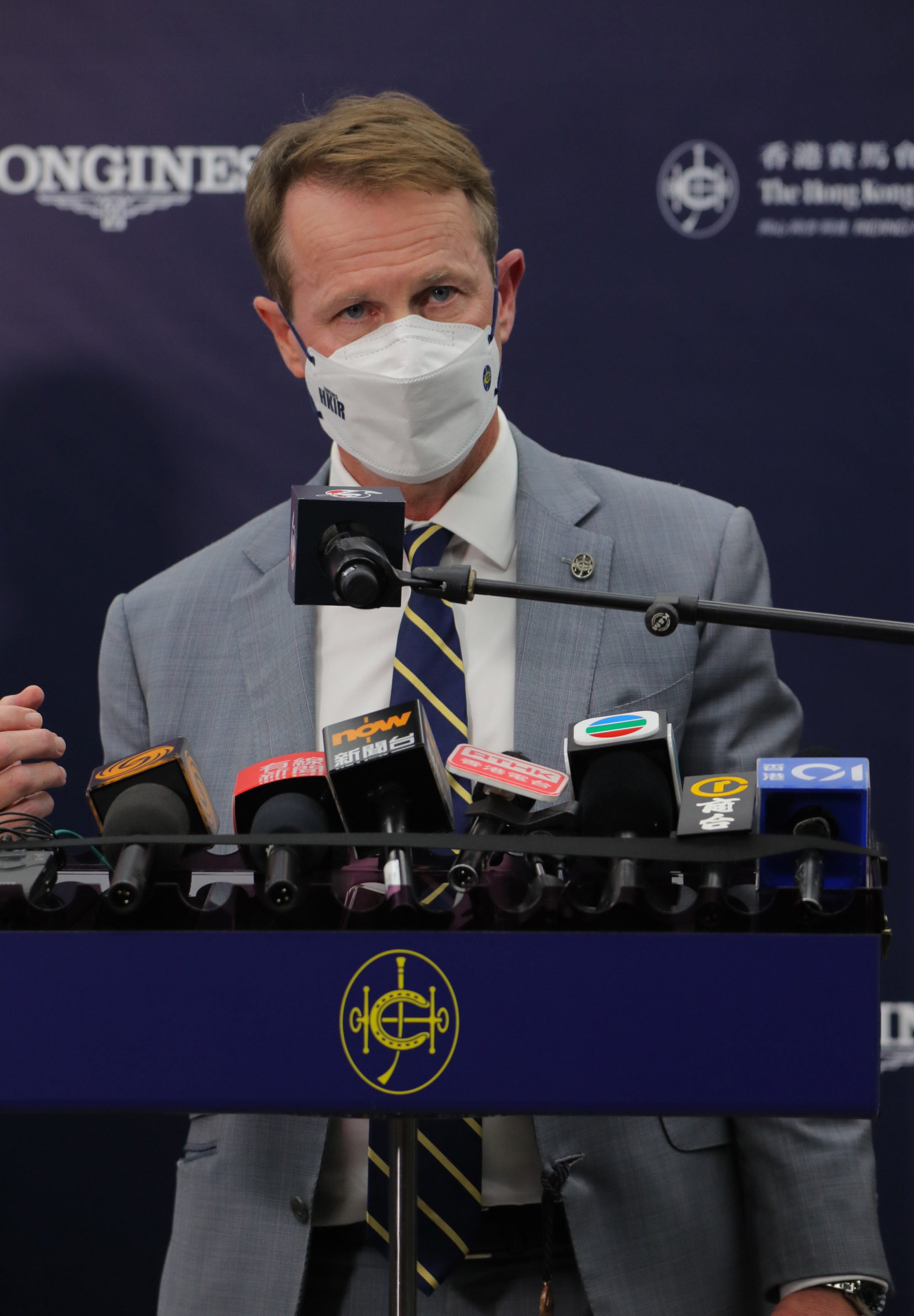 "The club has gone to exhaustive lengths to provide jockeys with first-class medical and physiotherapy services, and to do this in an environment which keeps them and their families safe from risk of being exposed to Covid -19," Andrew Harding, the Jockey Club's executive director of racing, said.
"The club retains expert sports physiotherapists to provide treatment to jockeys for injuries and rehabilitation programmes. These physiotherapists work exclusively with the jockeys – they see no other patients.
"The physiotherapists provide treatment on course in the jockeys rooms at Sha Tin seven days a week. The club's Covid preventive measures mean that the physiotherapists are both fully vaccinated and PCR tested daily.
"The physiotherapists are recognised experts in sports physiotherapy and have worked with a variety of athletes and programmes at both the Olympic and professional level.
"Under the club's Covid protocols we review on a daily basis any proposed activities by jockeys outside arrangements that have been preapproved.
"Where there is a need for a jockey to receive medical or other services other than those provided by the club, then this must be approved on a case-by-case basis with the club's biosecurity experts putting in place appropriate risk mitigation measures."
Purton has ridden 96 winners this season and leads Joao Moreira by two in the jockeys' championship as he chases a fifth title.