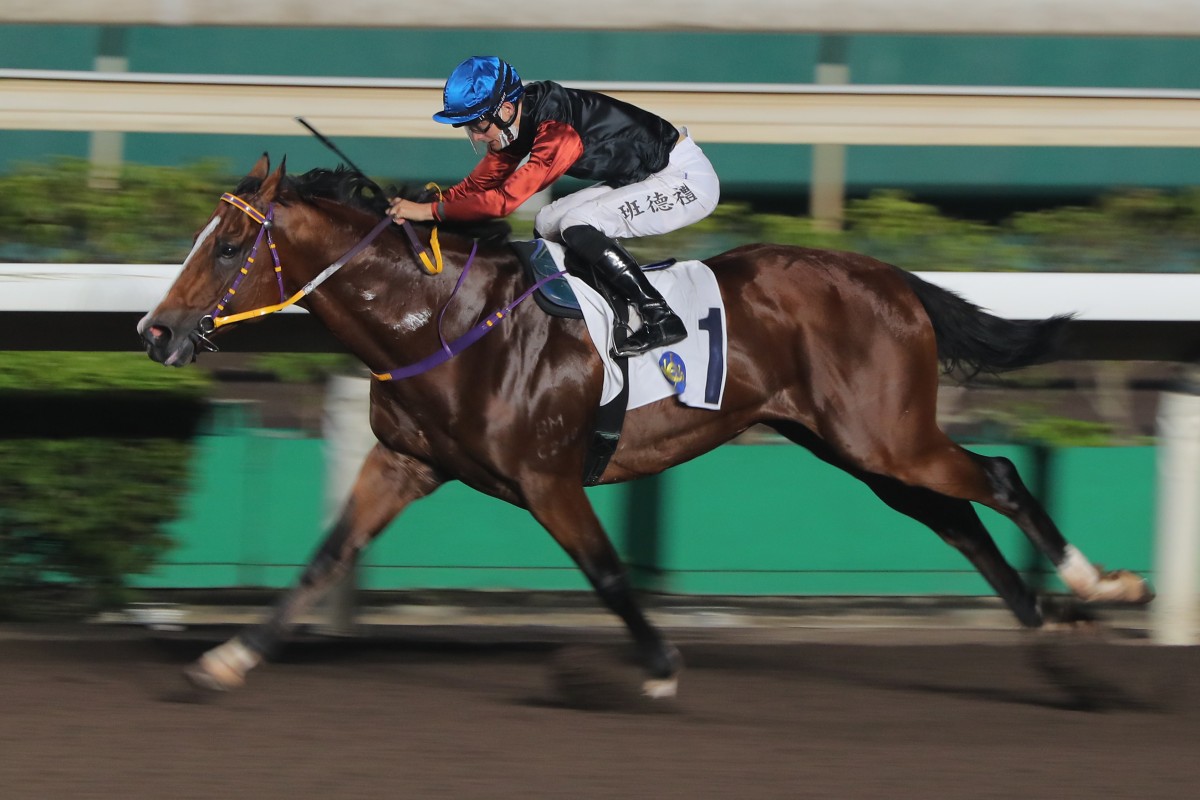 With Royal Ascot taking centre stage next week, one jockey in particular will be glued to the action.
Harry Bentley knows exactly what it feels like to win at one of the world's biggest meetings after landing the Britannia Handicap in 2019 on Biometric and he remembers it well.
"It is amazing and the atmosphere there is unbelievable," Bentley said. "There's nowhere else that I've ridden quite like it.
"It's an amazing occasion and to get a winner on the week is incredible because it's such tough racing and they always get somebody famous to present you with your trophy. It's not easy to get a winner there but it's an incredible week.
"I watch all the big meetings from the UK and Royal Ascot is definitely something I'll be taking a keen interest in."
Before he gets stuck into the top-class racing next week, Bentley is focusing on seven rides at Sha Tin on Sunday, where he jumps back aboard two horses he steered to victory on their last starts.
Ka Ying Master attempts to repeat his win over course and distance in the Class Two Lai Pek Shan Handicap (1,200m) on the all-weather track and his rider expects another decent performance.
"He was pretty impressive last time and that was the first time I'd ever ridden him," Bentley said.
"He's up in Class Two again but he's ran well in that company this season. Obviously this is the highest mark he's been off but he's coming into it in good form and he should run well from a good draw in stall four."
Sparky Star did well to salute from an outside draw last time and Bentley thinks he could well deliver again if conditions remain in his favour in the first section of the Class Four Sheung Yeung Shan Handicap (1,400m).
"I'd be very confident of his chance, especially if this rain we're having continues," Bentley said. "I know the track drains really well and if we have a couple of dry days it won't take long to go back to normal but he won on yielding ground last time."
Circuit Three often blows his chance at the start so Bentley will have his work cut out if the seven-year-old is to salute in the Class Two Mount Cameron Handicap (1,600m).
"He is always very slow away, he jumps and is just slow for the first few strides, so there is not an awful lot you can do," Bentley said.
"Last time I was drawn 11 so when you are slow away you have to just accept your hand and work around it.
"With our draw in stall four I'll try to be as positive as I can for the first few strides but ultimately he's going to settle somewhere in the second half of the field."
Bentley has ridden Glenealy Generals in seven of his eight starts this season, including for a win in February, and the rider thinks he could have a chance in the Class Four Shek Nga Shan Handicap (1,200m) despite a disappointing run last time.
"He's a horse who just needs everything to go right for him," Bentley said.
"If anything doesn't go smoothly that's the end of his chance really, so you just need a good clear run. He doesn't want to be rushed early, he wants to be left alone and travel where he's happy.
"I know he finished 10th over this distance last time but I think the 1,200m suits him well.
"He was drawn terribly when I rode him last time over this trip so he was never really able to get involved but if he can get somewhere mid-pack from a better draw, I wouldn't be surprised if he was competitive."