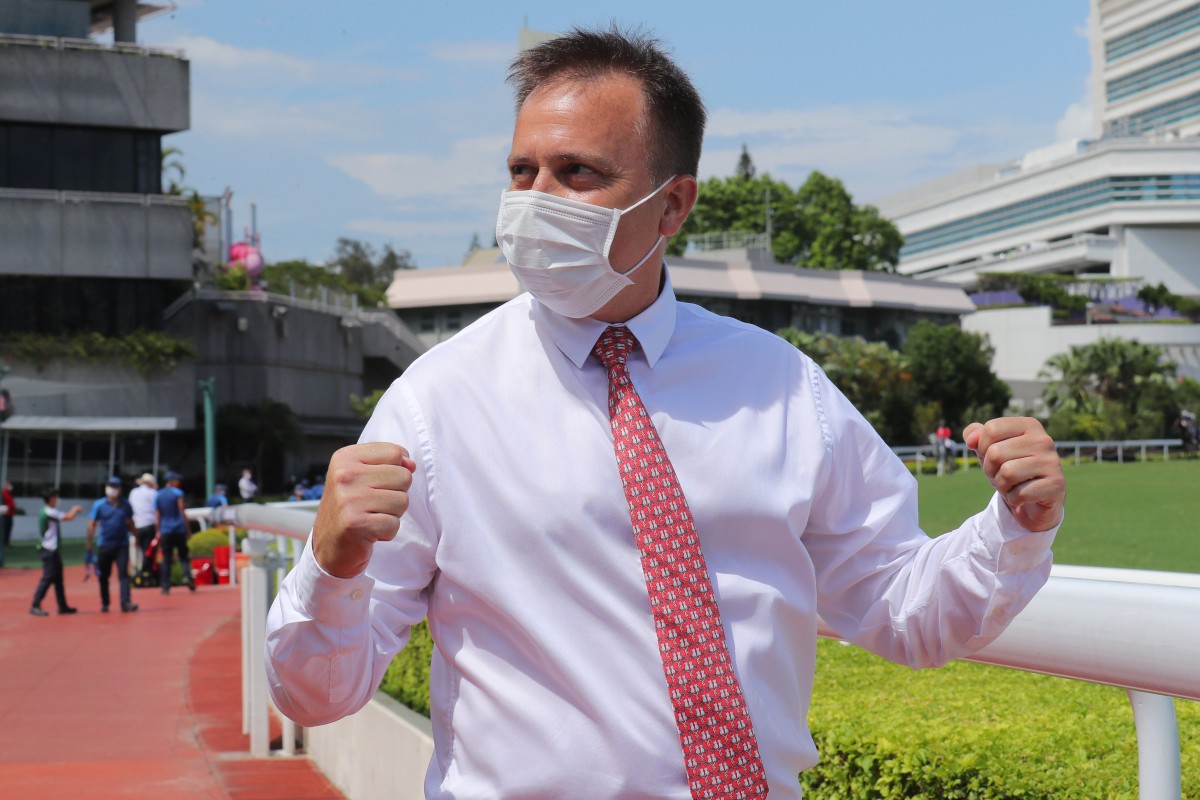 Hong Kong's reigning champion trainer Caspar Fownes has called for a shift to twilight meetings during the hotter months to improve horse welfare.
Fownes was on the mark with Nunchuks at Sha Tin on Saturday on an afternoon where temperatures reached a top of 33.4 degrees and he believes the Jockey Club should seriously consider changing the start times of fixtures at this time of year.
"I hope the Jockey Club does something about it, it needs to be done," Fownes said. "In June, July and September it's so hot in Hong Kong that I really believe the club should be racing the day meetings at 4.30pm.
"I think it's too hot out there. Of course some days are cooler than others but generally when you look at Hong Kong's history and weather patterns, it can get very stifling.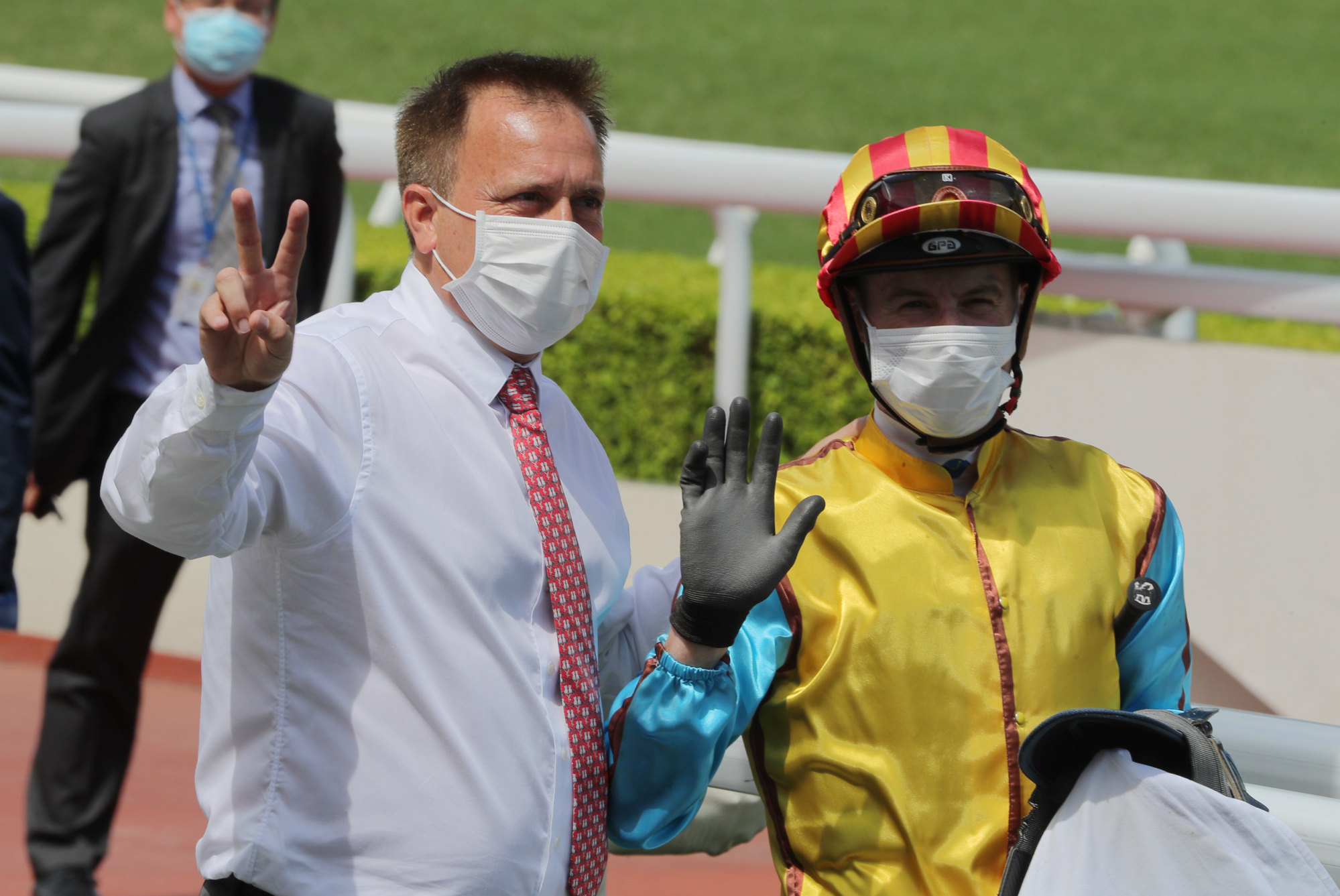 "You get the heat both ways, especially if there is no cloud cover, the heat comes off the ground and is coming back at you."
Fownes admitted to raising the issue with senior officials before and feels that remedial action should be taken to ensure that horse welfare remains at the forefront of the Jockey Club's thoughts.
"I have spoken to them a few times," Fownes said. "I've said 'why can't we look at twilight meetings and stuff like that?'"
"Times are changing now and we need to put the horses first and make sure the horses come back all right.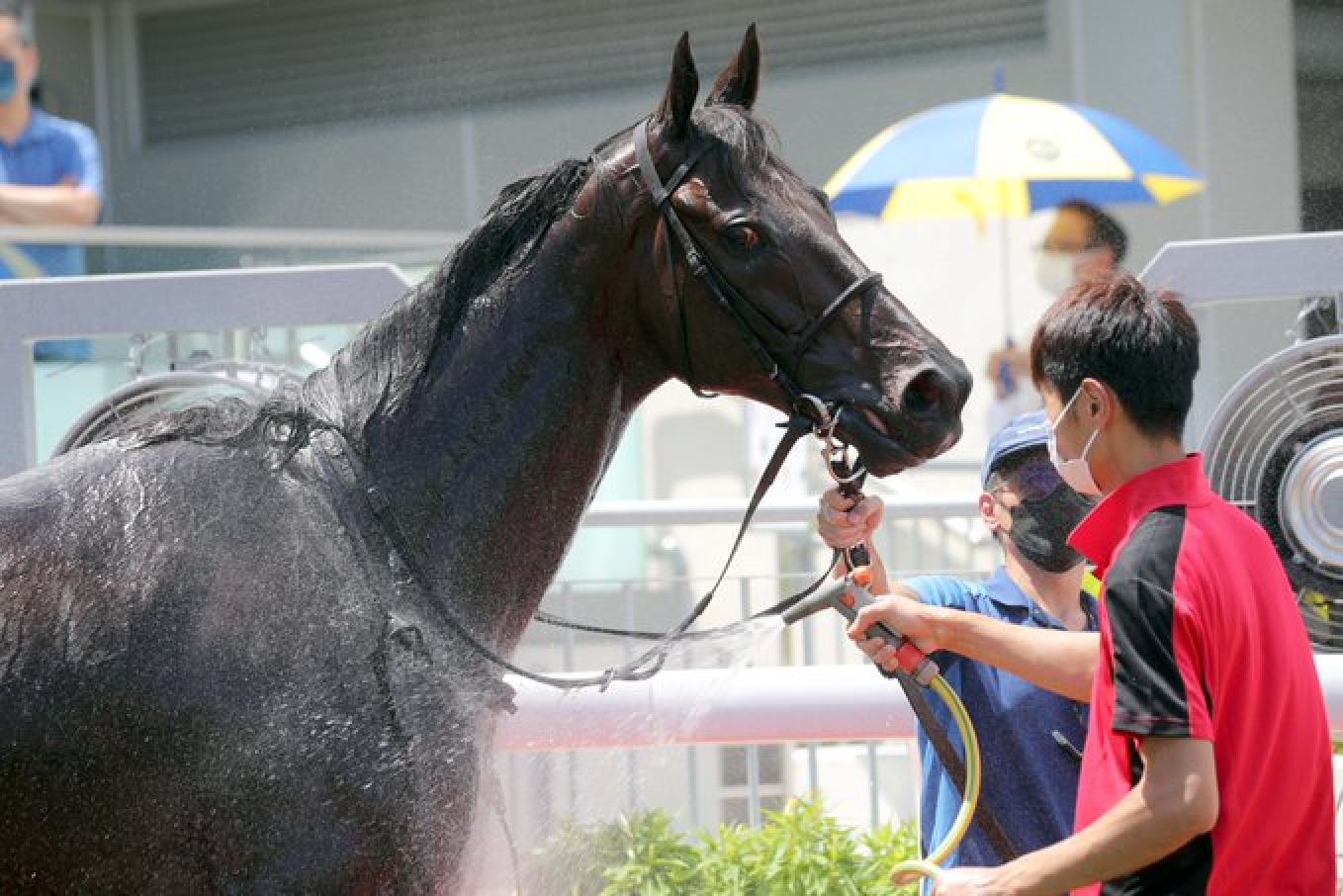 "There's a few of them feeling the heat, they really are. The welfare of the horses has got to come first."
While betting revenue is key to the Jockey Club's scheduling decisions, Fownes feels that a switch to twilight meetings should be implemented even if it means a short-term hit to turnover.
"I'm sure the club will take it on board and hopefully make the change, even if it costs them a little bit of money," Fownes said.
"I don't personally think it will cost them anything as I think people will continue to gamble, the hours are good and it might even suit other jurisdictions.
"It might suit the UK for the commingling pool and today, racing on a Saturday, we have Australian racing and the races are going in-between each other, whereas if we delay it, we're fine."
While current conditions may not be to his liking, Fownes is delighted with the performance of his horses, with Nunchuks' win in the Class Four Pok Fu Lam Public Riding School Handicap (1,400m) his third success of the week after Winning Icey and Nicconi County saluted at Happy Valley on Wednesday.
"I'm finishing off the season well," Fownes said. "It's been good and I'm looking forward to next season as the last two and a half years have made me feel about 20 years older."
Nunchuks made the most of Fownes' decision to drop him to 1,400m for the first time since September 2020 and the trainer has been patient with the veteran.
"He's obviously had some injuries and some problems and we took our time to get him through it," Fownes said.
"We trialled him and he's come up nice. He had a fresh pair of legs and we're really happy with him."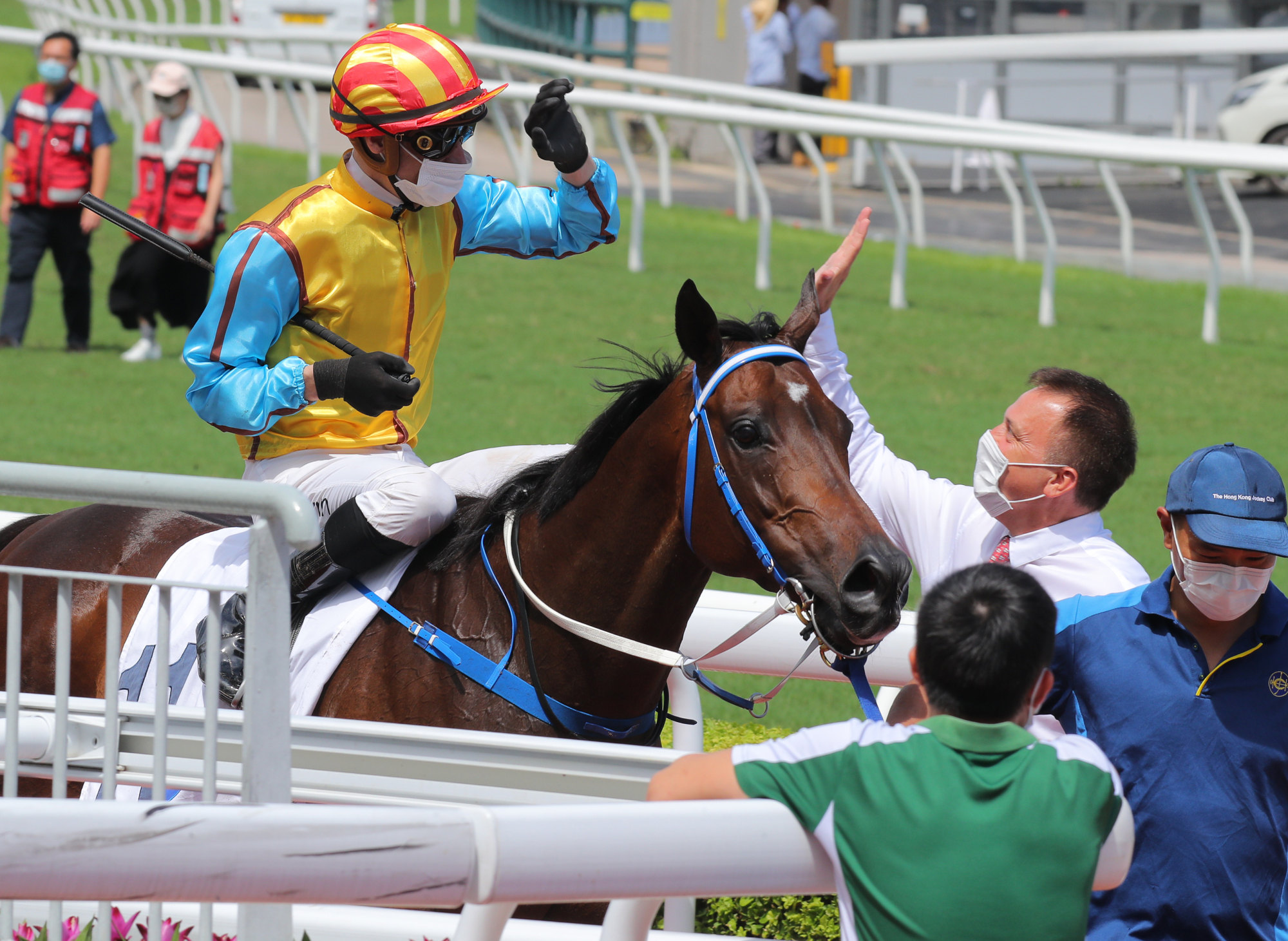 The success of Nunchuks was jockey Blake Shinn's first victory since he tested positive for Covid-19 and was fined HK$600,000 for breaching Jockey Club rules by visiting a number of Hong Kong nightspots and this ride also attracted the ire of the stewards.
Shinn was found guilty of careless riding aboard the winner, handed a HK$50,000 fine and will now miss the final three meetings of the season.
With the rider already planning on returning to his native Australia at the end of this campaign, the final chance for Hongkongers to see him in action will come at the Happy Valley meeting on July 6.