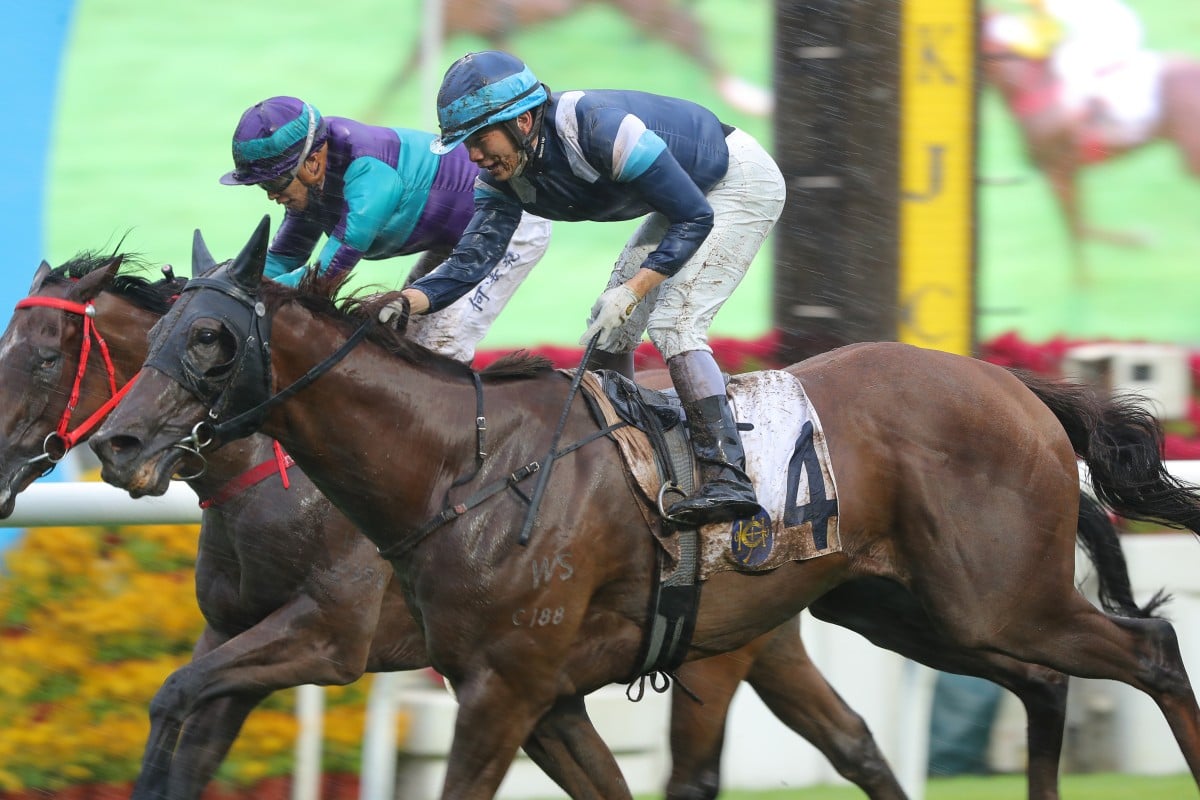 Duke Wai gave trainer Paul O'Sullivan the perfect parting gift at Sha Tin on Friday, slicing through the mud to land the Class One 25th Anniversary Hong Kong Reunification Cup (1,200m).
The Kiwi trainer, who called time on his 18-year Hong Kong career in early June and will retire at the end of this campaign, continued his farewell tour in the best way possible by grabbing his biggest win of the season with one of his favourite horses.
With ground conditions deteriorating to yielding to soft for the first time since 2010 after heavy rain throughout the card and distances between first and last lengthening throughout the day, it was the gutsy and honest horses like Duke Wai who came to the fore.
The six-year-old has spent his entire racing career with O'Sullivan and has been a real money-spinner for the yard, with his eighth victory taking him to more than HK$14 million in career earnings, and the trainer was delighted to be leaving him on a high.
"It's very nice to win with this horse," O'Sullivan said. "We've had him a long time and he's owned by an absolute gentleman. He's been a great favourite and a grand servant, he's had 34 runs and has got a cheque 27 times."
O'Sullivan admitted that he would have been surprised by the victory before torrential rain had fallen but that Duke Wai's pedigree gave him some confidence that the horse would perform in the conditions.
"I thought beforehand that the Per Incantos, a lot of them get through the wet ground, and he's out of a Green Perfume mare and they are dead-set wet trackers, so I thought that surface levelled them up a little bit.
"He's always been very honest and the track conditions really tipped things in his favour today. I've had him since he was three-years-old and he's just been an absolutely wonderful horse for me."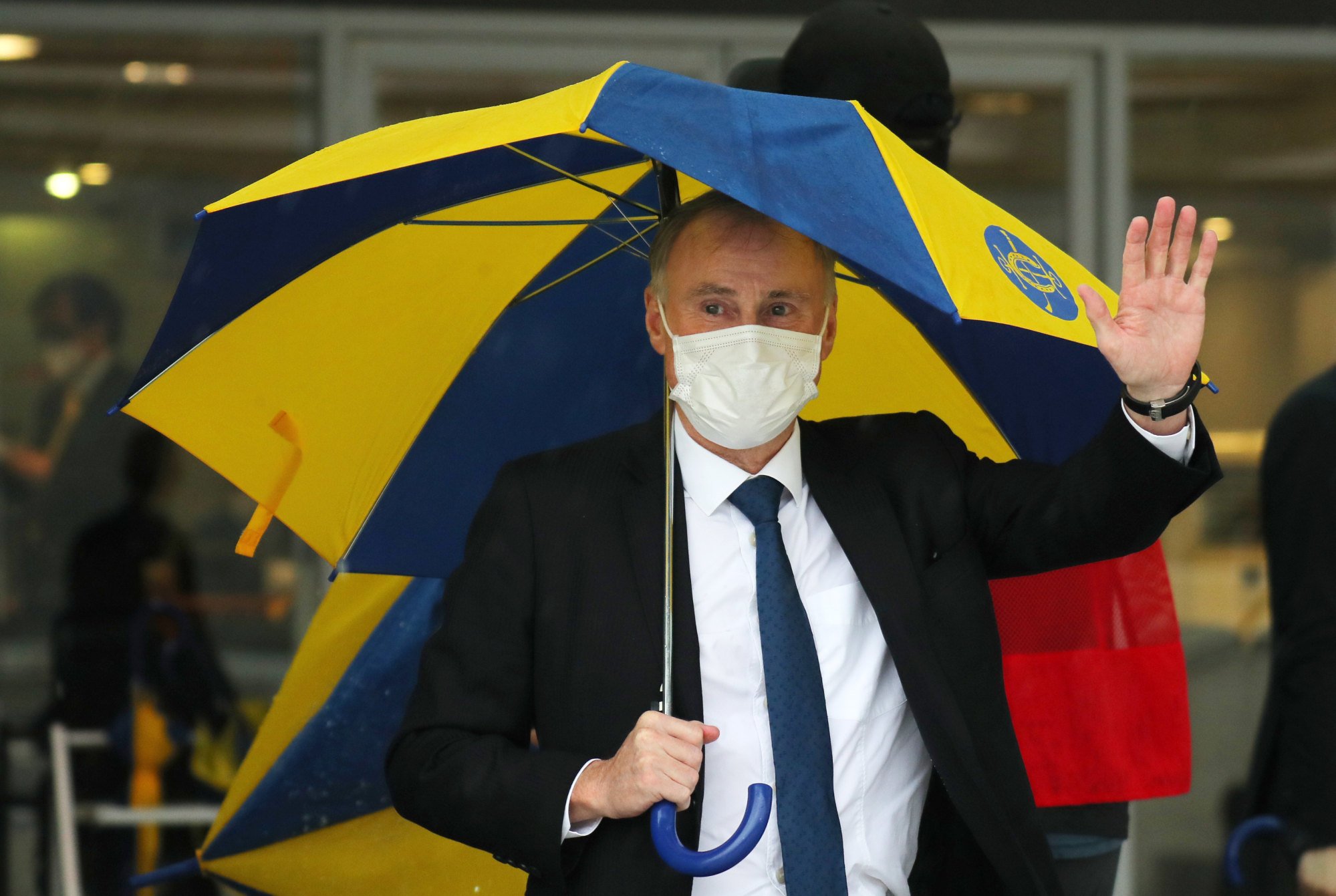 While O'Sullivan is on the way out, Duke Wai's win makes things a little tougher for one of the city's newest handlers in Pierre Ng Pang-chi, who will inherit the horse.
"The Duke's already off his highest-ever rating and he's going to be joining Pierre Ng next season," O'Sullivan said.
"I think I've ruined things for him now that the Duke will be up around 110 points but I'm sure he won't begrudge me that. They have a 10-pound claimer [Angus Chung Yik-lai] starting next season and he'll be an ideal horse for him to ride."
When Duke Wai's racing career finishes he is guaranteed a good home in New Zealand, with O'Sullivan more than happy to look after him for the rest of his days.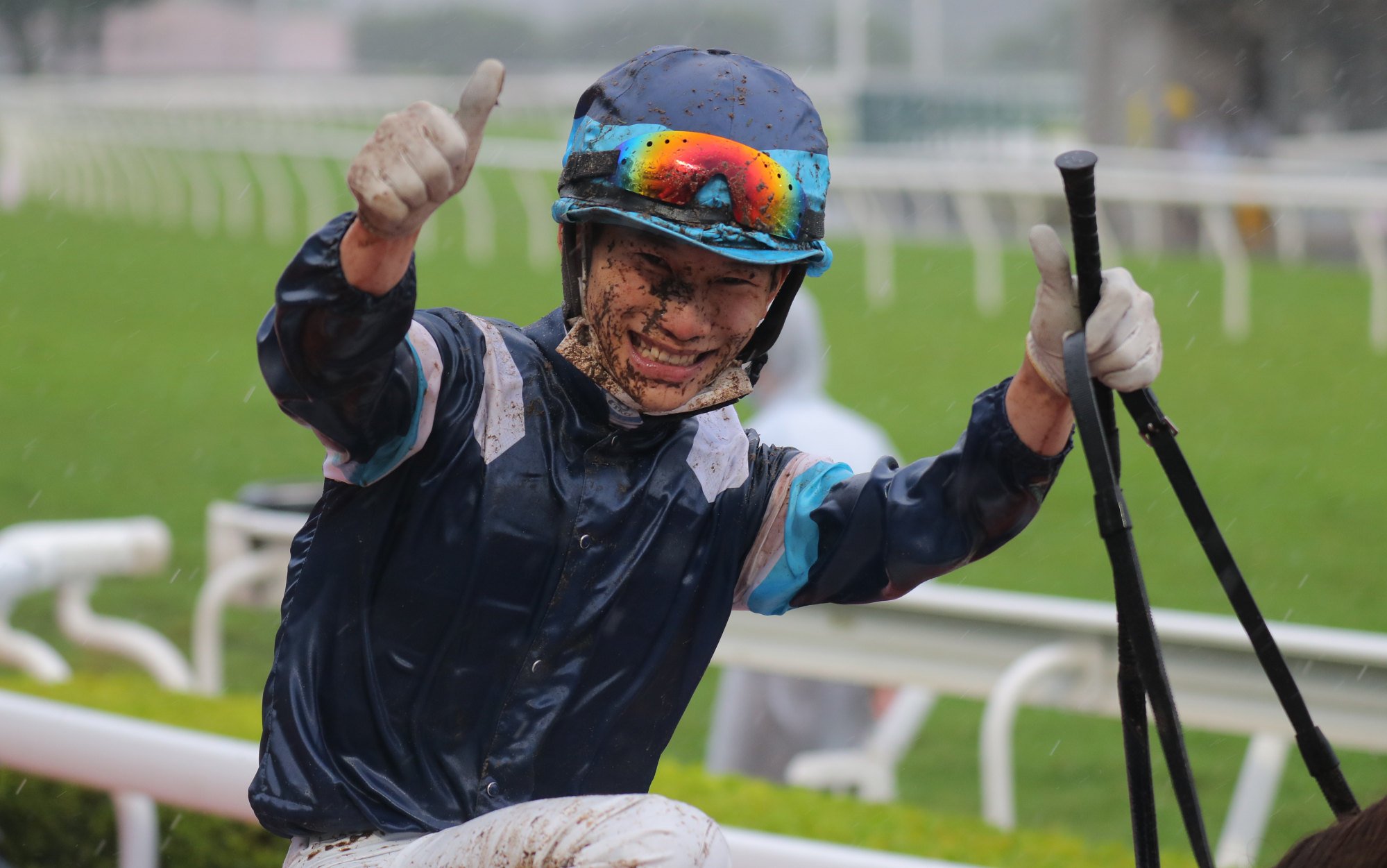 "I'm sure that he deserves a very good retirement and if they want to send him back to me that would be great," O'Sullivan said."He'd make a great pony as he's a lovely horse to ride.
"He's got an unflappable temperament, he's had that from day one. He's a real quiet ride, he's kind in the box, he's just a gentleman - unlike his namesake who was a famous Chinese gigolo."
With the countdown to his departure well and truly underway, O'Sullivan is looking forward to his last four meetings in the city.
"I've been enjoying myself for 18 years," O'Sullivan said. "I have one running on Wednesday night but I think I've got 17 or 18 entries between now and the last meeting. They are not all going to get in but I'll probably have 14 to 15 runners."
Duke Wai's victory was also a landmark 95th winner in Hong Kong for jockey Jerry Chau Chun-lok, who will now claim just two pounds.