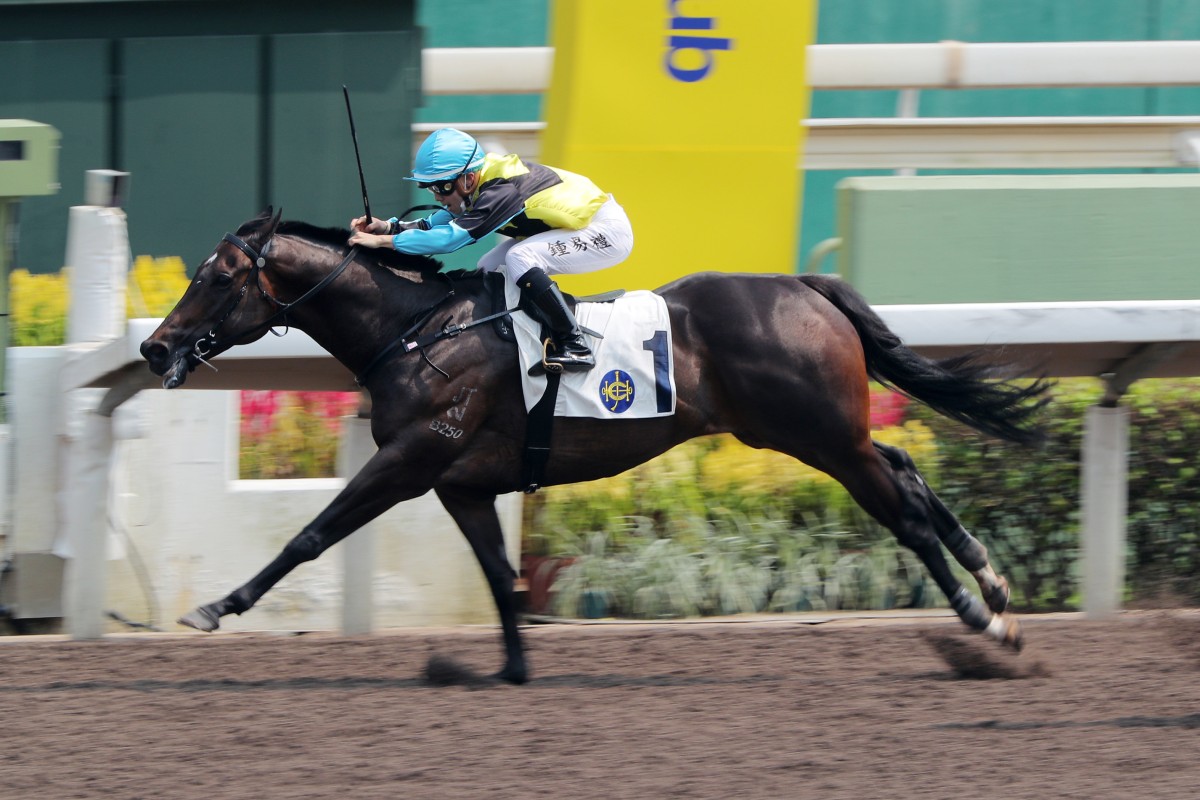 Angus Chung Yik-lai was in seventh heaven for the second time in his developing career after he hit pay dirt aboard Quadruple Double in the Class Four Bedford Handicap (1,200m) at Sha Tin on Sunday.
Two years after the seventh ride of his Australian adventure delivered the first of his 82 victories in the sunburnt country, Chung's seventh ride in Hong Kong provided him with his first win on home soil.
Benefiting from Chung's 10-pound claim, Quadruple Double matched motors with the Zac Purton-ridden Happy Tango in the early stages on the all-weather track, but whereas the champion jockey's conveyance compounded in the second half of the race, the David Hall-trained front runner kept going for his partner.
"That race was not my ideal [scenario]. I was inside Mr Purton and he definitely is a good jockey. I can feel his strength and how smart he is," said Chung after one of his racing idols kept him and Quadruple Double honest out of the gates.
"I'm lucky racing with good people, good jockeys. The competition will make me improve a lot.
"I tried to travel the horse as soon as I could. The horse rolled very well. The horse did a very good job under the hot temperature. It feels amazing. I'm so happy right now," added Chung, who contested more than 750 races in Australia – mostly in Adelaide – between February 2021 and June 2022.
It was apt Hall, who was born and bred in Adelaide, prepared Chung's first winner in Hong Kong. Chung's master in Adelaide, Morphettville-based handler Jon O'Connor, is one of Hall's friends and he is a big fan of the young rider.
"They all [rated] him big time in Adelaide. Jon O'Connor said 'see if you can get your hands on this boy, he's very good'. He's certainly good off the track. I've been impressed with his attitude and the way he's handled things," Hall said after Quadruple Double broke his 868-day drought.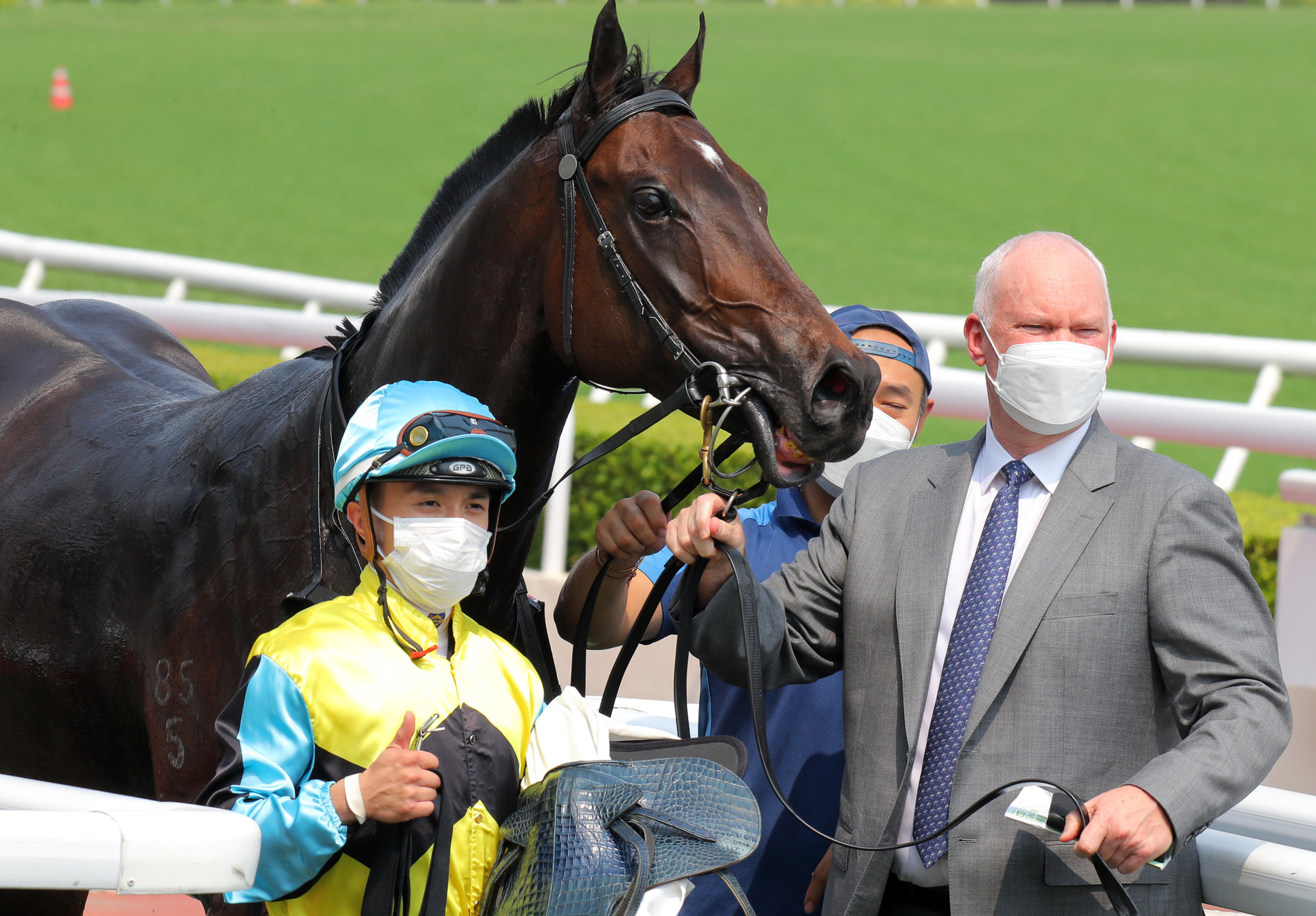 "Quadruple Double was the perfect horse to put Angus on. It's nice to get him on the board.
"Quadruple Double has been a good horse for the stable. He's won five. It just got a bit difficult for him at the rating and then he felt the tracks a little bit and has been unsound for a while. Back on the dirt now, it's good just to pinch that one.
"Whether Angus can get another one out of Quadruple Double or not, it might be a long season for him now, but you never know. Minus 10 [pounds] in Class Three, he might be another chance."
If anyone is going to steer Quadruple Double to a sixth success, it's likely to be Chung before his exploits eat into his allowance. He is a fast learner acclimatising well to his new surroundings.
"In Hong Kong, they race to take a tactical position. In Adelaide, they're soft and slow. So I have to remind myself to get a position first. That's the big difference between Adelaide and Hong Kong," said Chung, who is indentured to Tony Cruz.
"Last week at opening day my parents came over. I saw them and was a little nervous. I thought I didn't do too bad on the first day. I made a couple of mistakes, but I'll learn from my mistakes."