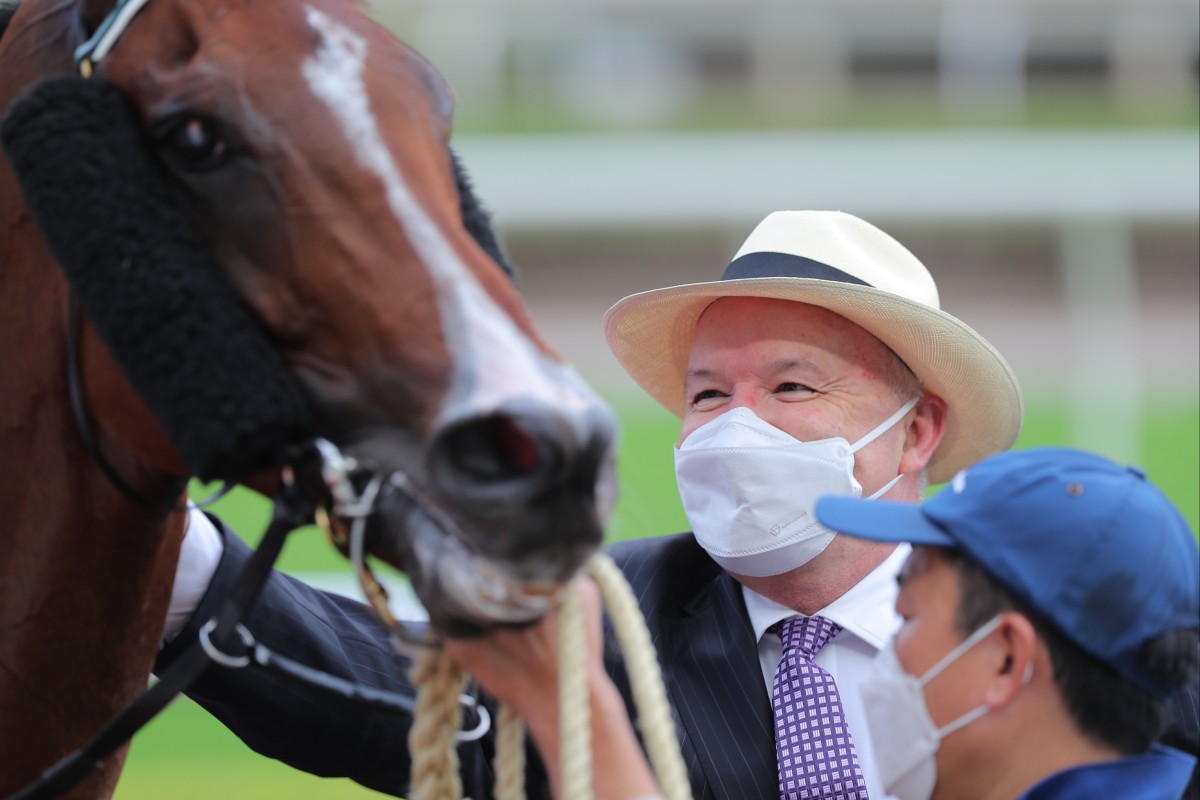 David Hayes has slammed the Jockey Club's qualification process for previously raced horses after Giga Kick's win in The Everest at Randwick on Saturday.
Hayes confirmed that, via an agent, he inquired into whether Giga Kick was qualified to come to Hong Kong after the three-year-old's four-length debut win at Sale in Victoria, but was told he had not done enough for the Jockey Club to accept him.
While Giga Kick is owned by billionaire businessman Jonathan Munz and may not have been for sale anyway, it is the fact his team were not even given the chance to try to broker a deal that has riled Hayes.
"Something's wrong with the process. He started favourite at Flemington next start, but he wasn't good enough to come to Hong Kong," Hayes said.
"We inquired to the club whether he was qualified after an easy win and the Jockey Club said no. It wasn't me ringing the Jockey Club myself, it was the agent, but if he was for sale, he wasn't qualified.
"That's what's telling me their process is an embarrassment. Here we are in Hong Kong screaming for good horses and The Everest winner was turned down. It's infuriating."
The Jockey Club's import criteria for previously raced gallopers states "horses must have a confirmed Hong Kong rating of 63 or higher at the time of import" and "Hong Kong ratings are provided by the handicapping, race planning and international racing department upon request by permit holders and/or trainers. Ratings supplied and/or published by foreign racing jurisdictions do not determine qualification for import".
Giga Kick, who was given an Australian rating of 63 after his debut victory, is undefeated from five starts and has more than A$7 million (HKD$34 million) in prize money to his name after winning the world's richest turf race.
Teetan hopeful of return
Mauritian jockey Karis Teetan has provided an update on his health after battling a thyroid condition that has kept him out of the saddle since September 18.
Teetan had initially hoped to get the all-clear to return at Sha Tin on Sunday but is now targeting a return by the end of the month.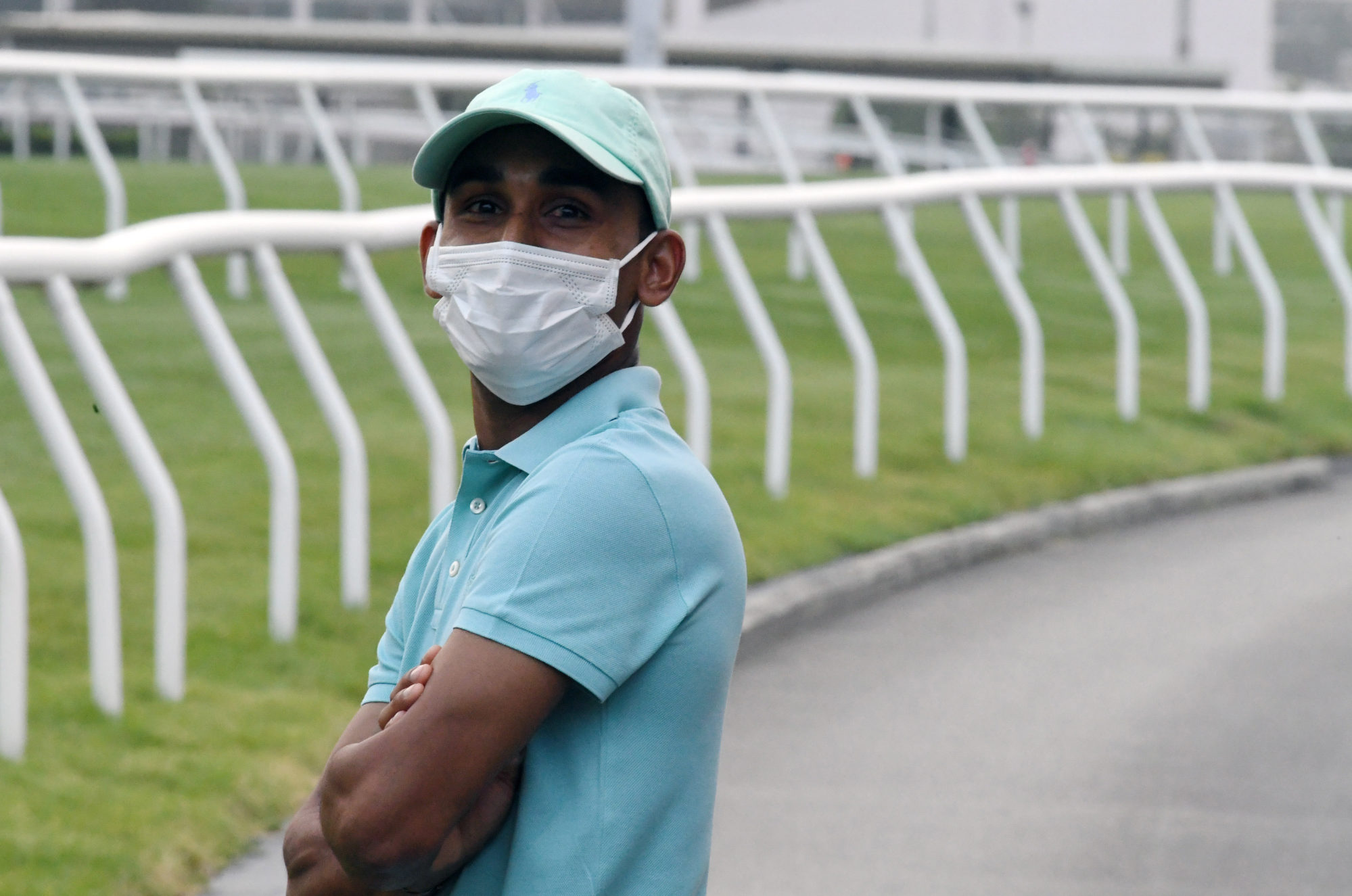 "The last three weeks, it hasn't improved much. The blood level has improved a little bit, but not much. They've changed the medication, so I'm hoping now there could be an improvement. With time, we'll see," Teetan told the Jockey Club's HK Direct programme.
"There are a few symptoms. You get a very high heart rate, you get tired pretty quickly, sometimes I have a little headache in the morning and just feel overheated because my body is just working so much.
"I strongly believe with the medication I'm taking, I'm hoping to start riding by the end of this month."
Island Golden drinks it in
Race caller Mark McNamara described Island Golden as "all over the place like a drunk", but it didn't stop Manfred Man Ka-leung's three-year-old winning by more than three lengths on debut at Sha Tin on Sunday.
Island Golden was sent off a $1.6 favourite for the seven-runner Class Four Corum Excellent Handicap (1,200m) restricted to three-year-olds who were unraced before coming to Hong Kong.
After finding the front from the inside alley, the gelding proved far too strong despite wobbling his way down the straight under Silvestre de Sousa, finishing three and a quarter lengths clear of runner-up Young Sparkle.
De Sousa went on to complete a double aboard Pierre Ng Pang-chi's Stunning Impact in the first section of the Class Four Grand Seiko Excellent Handicap (1,400m), moving to seven winners for the campaign.
"I'm trying to make the most of the rides I get," De Sousa said. "You can't get every ride you want, and I have to make the best of the rides that I get, but I'm pleased with the way things are going."
Master enjoys quick backup
Danny Shum Chap-shing's decision to back up Regency Master just four days after his third at Happy Valley on Wednesday night paid off at Sha Tin, with the six-year-old saluting for the first time in more than two years in the Class Five Piaget Excellent Handicap (2,000m).
After finishing solidly over the extended Valley mile, Regency Master pulled up well and appreciated the step up to 10 furlongs for the first time in his 30-start career.
"He pulled up sound, he trotted up well and his eating was good, so I talked to the owner and said 'let him run'," Shum said.
"There are not many options in Class Five, especially at the longer distances. He drew well in three and he dropped [10] pounds from Wednesday. I'm glad the owner supported me and gave me the chance to run him again."
After four starts in the cellar grade, Regency Master will find himself back in Class Four for his next run.