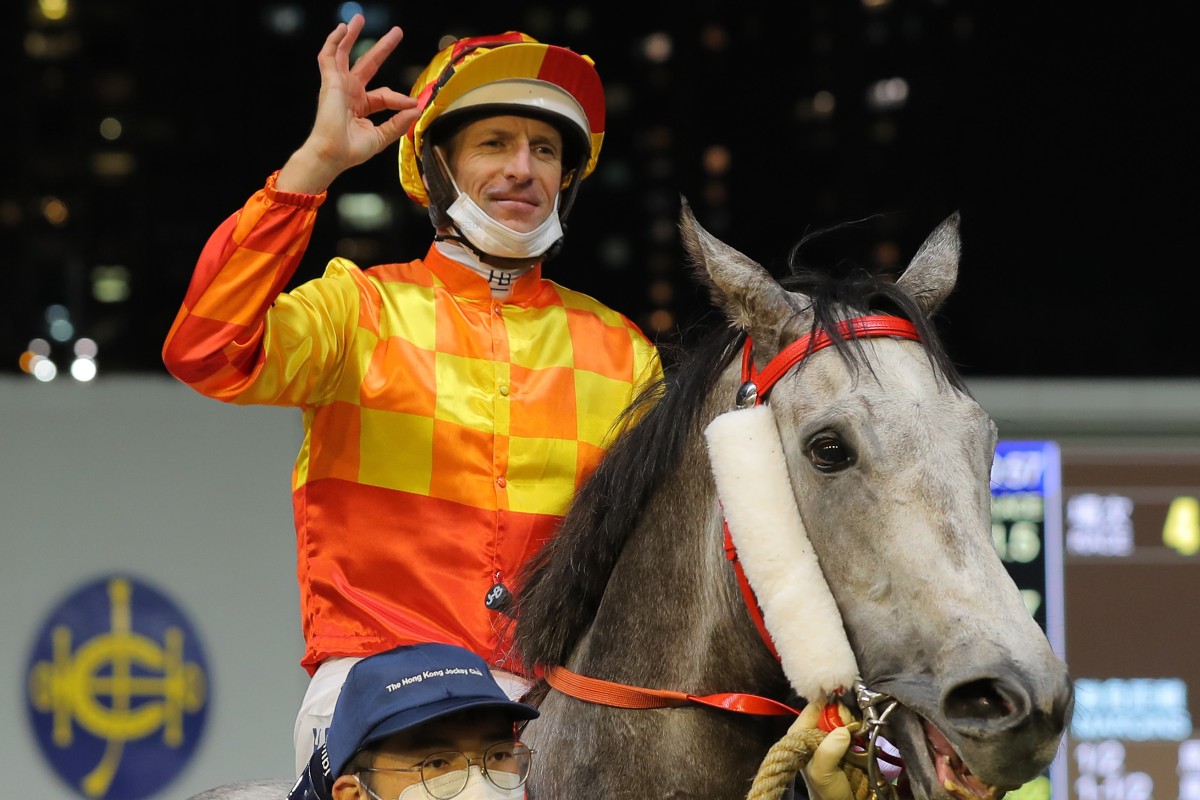 Hugh Bowman has started his short-term Hong Kong stint in a vein of form rarely seen from visiting jockeys so early in the piece, and the star Australian is confident he has the firepower to keep his momentum rolling at Sha Tin on Sunday.
Bowman has wasted no time since a Covid-19 mishap delayed the start of his contract by a meeting, booting home six winners from 31 rides at a strike rate of 19 per cent.
He has tasted success at all four meetings he has ridden in, and his class was on display as he helped himself to a double at Happy Valley on Wednesday night.
"I had some nice rides there. You've got to turn those into winning rides," the 42-year-old said.
While all six of Bowman's victories have come on turf, he has had some success on Sha Tin's all-weather surface in previous visits – five winners from just 24 attempts, to be exact – and it is on the dirt he hopes to strike this weekend.
All five of Bowman's all-weather wins have come from gate five or lower, and he is confident the inside barrier will boost Majestic Star's chances in the Class Two Salisbury Handicap (1,200m).
"With my little experience on particularly the all-weather here at Sha Tin, the draws are vital. It's a huge advantage to be drawn in. We've got that advantage, and we'll try and make use of it," he said.
"That was my first taste of all-weather racing, when I was here in Hong Kong some eight or nine years ago, and interestingly enough I did have some good success. It actually laid a platform to riding a few winners here in Hong Kong during that period of time.
"Subsequently, we've been to Japan and had a bit of experience on all-weather tracks over there, which are a lot different to the track here at Sha Tin, but it's all about momentum and rhythm.
"It's different to turf racing. I do enjoy it, but you need a horse that copes with it. Some horses just don't like it and others really thrive on it. When you're on an animal that really does enjoy the all-weather it's a huge advantage, and Majestic Star seems to be one of those."
Majestic Star has raced four times on the dirt for two wins, including a two-and-a-quarter-length victory at Class One level in October, and he won a trial on the surface under Bowman on November 22.
"He gave me a good feel. He does like the all-weather. He won on it two starts ago, and his kick-over trial was very good," the jockey said.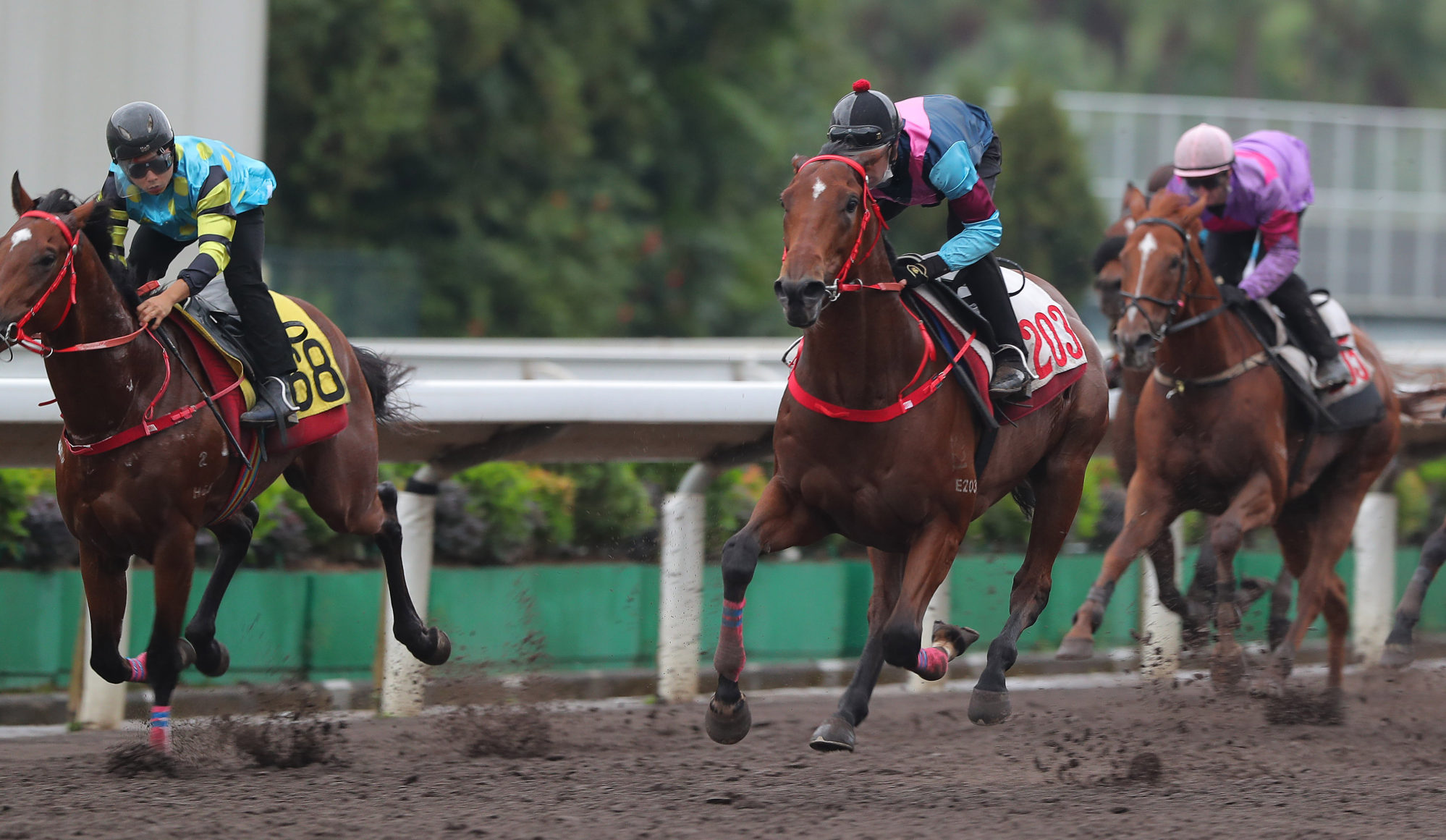 "I got a lot of confidence out of that. He's got a good draw. He's got a bit in his favour, and he's a horse who's in good form. The writing's on the wall, but we still need things to go our way."
One of Majestic Star's biggest stumbling blocks could come in the form of the Pierre Ng Pang-chi-trained Apache Pass, a three-time dirt winner who was only narrowly beaten when last seen on the surface in October.
"He's been going amazing this season. He was a bit unlucky over the 1,650m on the all-weather track. It was a very slow pace," Ng said.
"He had to make a move and just lost to Zac's horse [Kings Shield]. This time, 1,200m doesn't seem to be a problem for him, and we've got a good jockey on him. I think he'll run a very big race."