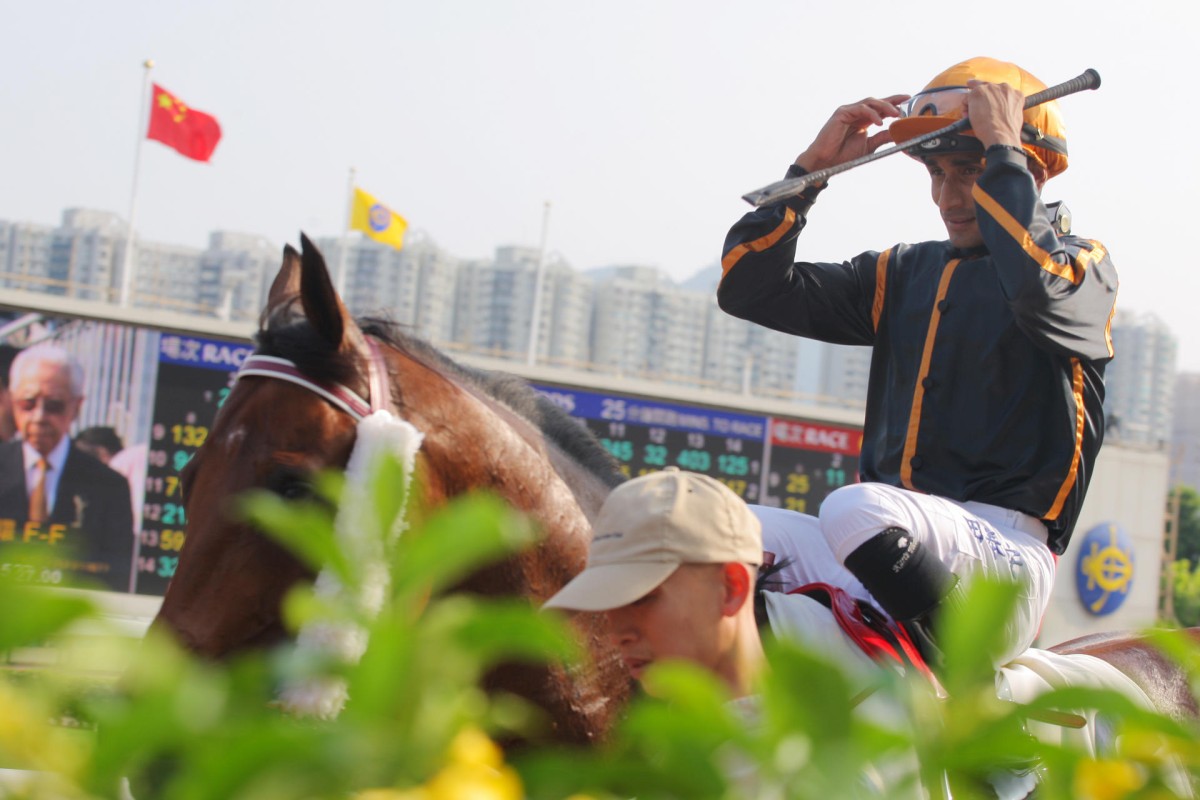 John Moore rounded out a "fabulous day at the office" with Principal in the final race before heading off to Melbourne Cup day tomorrow hoping for more of the same.
Just a fabulous day at the office and I hope the luck continues on Tuesday
Moore scored wins in tandem with Gerald Mosse when Selkirk Star and Exciting Dream saluted, but Karis Teetan chipped in with Able Warrior on the dirt and finally Brett Prebble threw Principal over the line to make it four for the yard.
"Just a fabulous day at the office and I hope the luck continues on Tuesday," said Moore, whose sprinter Not Listenin'tome drops back from a Group One to a Listed class sprint at Flemington. "Tommy Berry worked him and told me he is very confident going into the race and a day like this one today has me going there on a high too."
Moore wasn't mincing his words as far as Able Warrior's overall Hong Kong performance, with the Class Four dirt sprint the rising five-year-old's first victory and just the fourth time he had earned a cheque in 16 starts for high-profile owner, Dr Cornel Li Fook-kwan and his wife.
"He came here with some nice two-year-old form from England and he has not measured up. He's been a real disappointment, I expected a lot more and so did the owner," said Moore, but said Dr Li had had a role in getting the win from the reluctant gelding. "Dr Li told me how to train him - what to take off, what to put on - and this horse looked a little like Able Friend out there today with the cheekpieces on. The owner asked me 'do you mind if we put cheekpieces on? And ask Teetan to ride and we're going to change the tactics.' And this was one time when the owner got it 100 per cent right."
Teetan bounced Able Warrior out and persisted until he crossed the field to get the front, and feels that made a difference after 15 starts of sitting in behind.
"He works really good on the dirt, so that helped but also Mr Moore said be positive and let him stride and I think he was more comfortable, with his big action, being out there like that," Teetan said.
"It probably looked like I went a bit fast but he was so comfortable doing it, and still gave me enough to keep going when I asked him. It was nice to put Dr Li's colours on again too, after winning on Able Friend last season. He's been very good to me, so it's great to win for him and Mr Moore again. My season started a bit slowly, but hopefully it's picking up now."
Principal scrambled home and was not getting rave reviews, but Moore said he had learned more about the horse lately.
"He ran flat second up after being unlucky first up and I cut back his work, freshened him and he put on 20 pounds and I think he's taught me something - don't train him too much," Moore said.