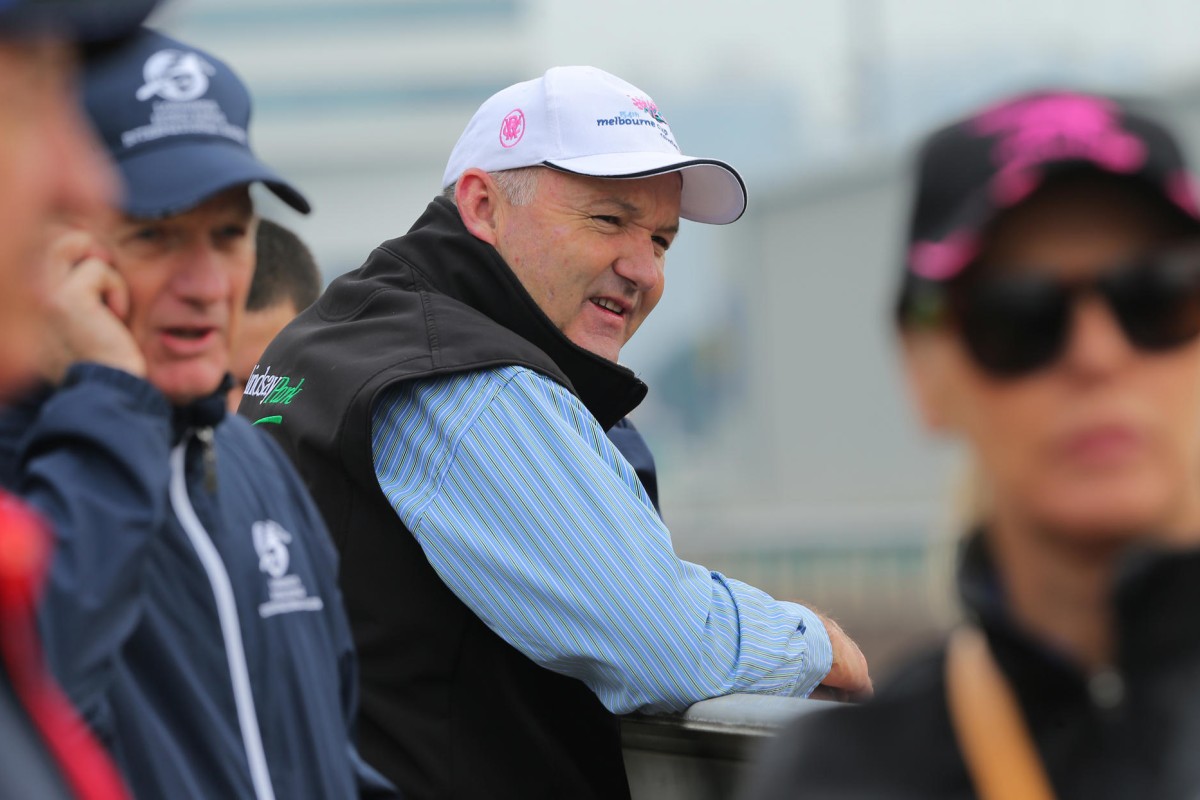 More than most of the visitors this week, trainer David Hayes knows what international day means to Hong Kong racing after seeing it first-hand emerge from its chrysalis into the butterfly it has become.
During his 10 seasons at Sha Tin from 1995, Hayes witnessed racing's greatest show on turf add the Sprint, shake off all the early protections and become an open championship for the world.
"I saw a lot of important changes and probably the biggest was how competitive Hong Kong's horses became in these races.
I'd get a special thrill out of coming back from Australia to win a big one if Criterion could do it
"In my early days here, the internationals would come and win pretty much all the races every year but, by the time I left, the locals were giving as good as they got," said Hayes, who played a role in that transformation as a Hong Kong Sprint winner with All Thrills Too in 2001.
"I christened this 'show-off day' and I always loved winning on international day, even the support races, which were always full of nice horses, too. But I'd get a special thrill out of coming back from Australia to win a big one if Criterion could do it."
Hayes has returned twice to compete at an international level since his return to Australia - with Niconero in the 2006 Champions Mile and the 2009 Queen Elizabeth II Cup - but never at "show-off day".
Just over a month ago, Hayes didn't expect to be here this Sunday either, as Criterion was in the hands of Sydney-based trainer David Payne. Out of the blue, Criterion's owner, Owen Glenn, approached Hayes to train the Australian Derby winner with his first target the HK$25 million Longines Hong Kong Cup.
"Horses changing trainers is something that happens a lot up here, but not much in Australia, especially a Group One winner, and he's a pretty classy horse, a good mover," Hayes said.
"He came to me from David in good shape, but a little bit tired after running in the Cox Plate and then backing up in the Mackinnon Stakes. Two Group Ones in a week will take a toll on any horse, but on the positive side he's very fit and I've just taken a fresh view with him."
It was a plan that was nearly over before it began, with what seemed to be a colic attack the day before Criterion was due to fly out of Melbourne.
"He had a reaction to a [compulsory for horses travelling to Hong Kong] tick wash that looked like the symptoms of colic. So we treated him for colic and thought he was over it and then the quarantine official in Australia didn't want to let him fly so soon after a colic attack.
"There was a bit of a fuss, but we finally got him on the plane and it was only when he got to Hong Kong and a rash blew up on him that we realised it was never colic in the first place but an allergic reaction."
Hayes turned up yesterday at Sha Tin pleased with what he saw in Criterion.
"He looks very healthy, he's well hydrated and doing well," he said. "He'll have a gallop on Tuesday, but won't do too much this week. I'll just trust him, like a trainer should with a good horse."