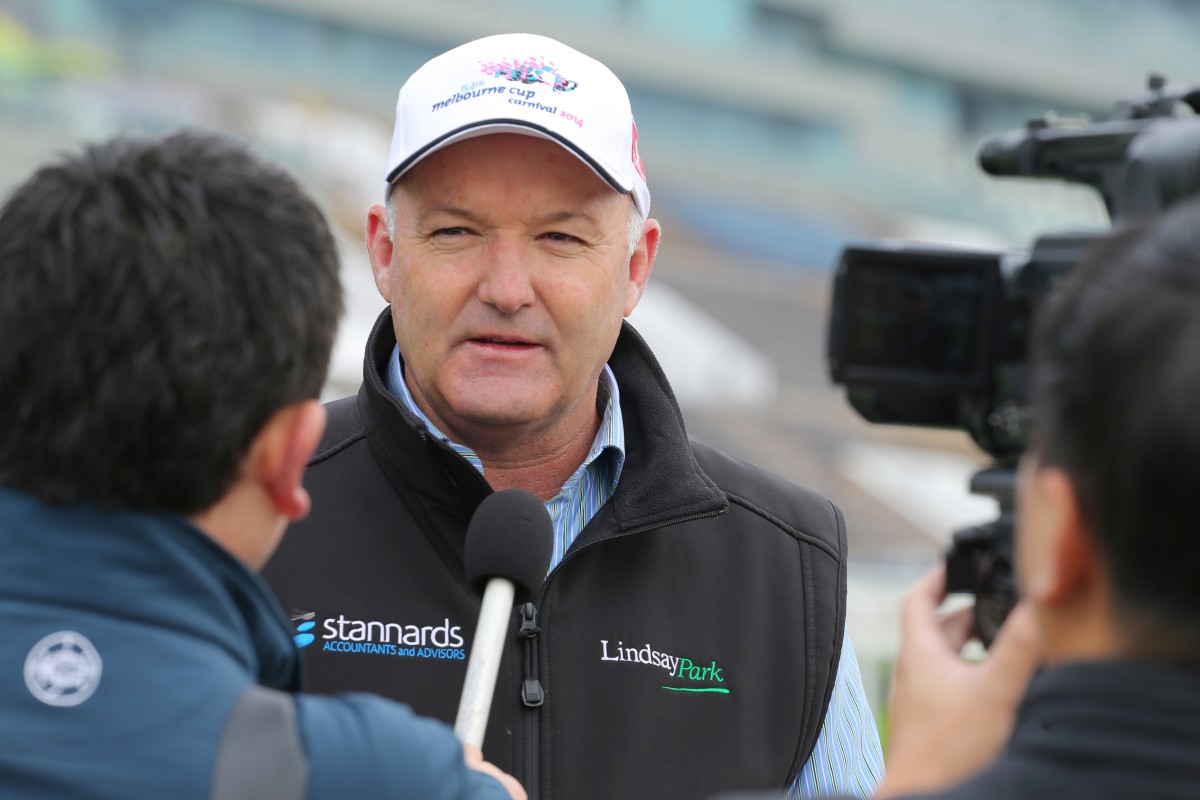 Australian trainer David Hayes produced a triumph of nuance with a tantalisingly good third for Criterion, but the day also left him smiling as it put into context his newest acquisition.
A former dual champion trainer in Hong Kong during a 10-year tenure at Sha Tin, Hayes saddled up Criterion for the first time and the four-year-old was a brave length behind Designs On Rome and Military Attack.
"I think if he'd drawn a bit better and could have got some cover, you never know. He looked like winning it until the last 100m, then they got him," said Hayes.
"But he was the first overseas runner home and he's done us proud. I didn't know that much about him, but I trusted him and kept him on the fresh side and let him be the good horse he is."
Hayes was just as delighted by the strong performances he witnessed within 40 minutes of each other from Able Friend in the Mile and Designs On Rome, as he is about to take over the training of Dibayani, the only four-year-old who had been any sort of match for those horses last season.
He was beaten by just a length in the Derby, and had they not been there, he won it by five lengths.
"After he bled in his first-up run this season, the owner Robert Ng [Chee-siong] wanted to move him to Australia, so I could train him out on the farm at Euroa," Hayes said.
"I've had horses for him before, both in Hong Kong and in Australia and he's sending me Dibayani and Mizani.
"I remember getting quite a few horses bleeding when I trained in Hong Kong, but it isn't an issue on the farm at home. Touch wood, our horses never seem to bleed in that environment, we just don't get bleeders, so it should suit Dibayani.
"And now that I've seen the sorts of horses that he was comparable with here, it's pretty exciting to be taking him on," Hayes said.