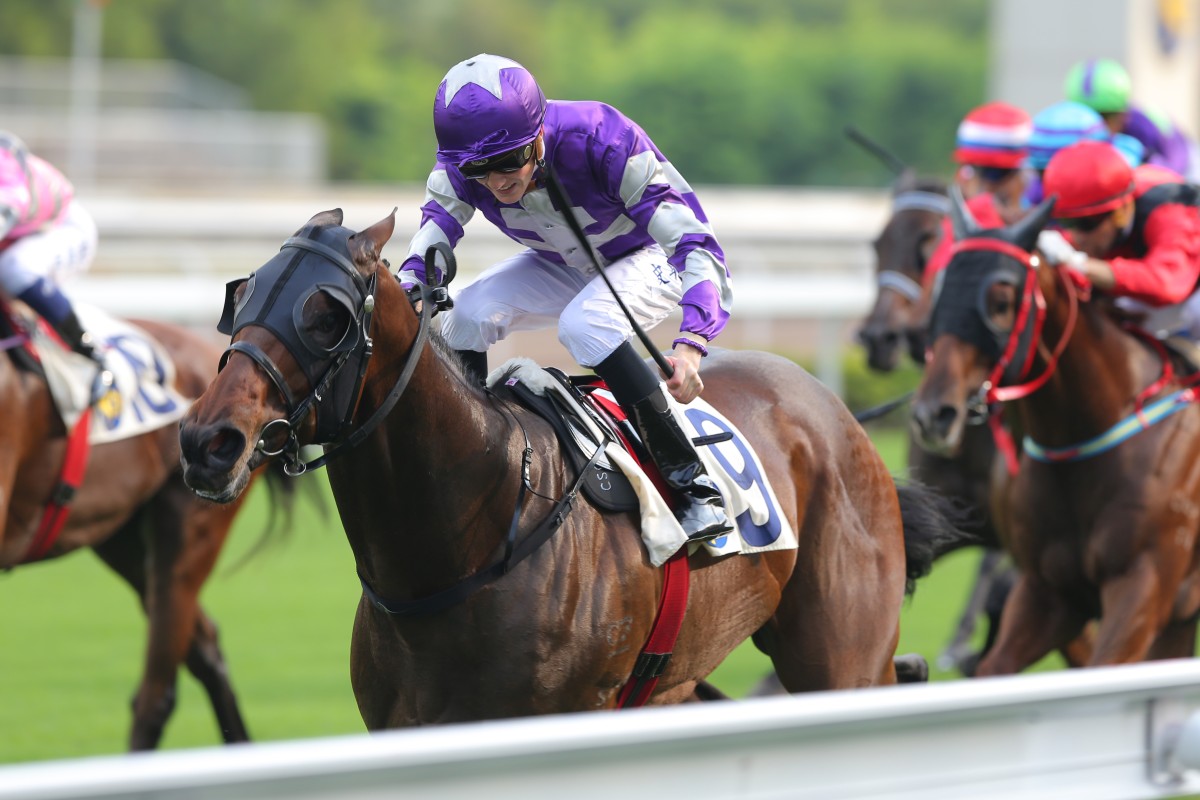 Yesterday was Father's Day in Australia and Chad Schofield produced the best possible gift for his proud dad Glyn, landing his initial Hong Kong winner on the first day of the season just as his father had done 13 years earlier.
Schofield senior keeps the family bragging rights, as his win came at his sixth ride and was the feature race, the HKSAR Chief Executive's Cup, while Chad took two rides more to land a Class Two on Tony Millard-trained Strathmore, but who was worrying about mere details?
"It's a big stage to perform on and Chad's shown he can do it," said Schofield, who had watched the race telecast from Sydney. "To do it on the first day means he can build on it. I'm very happy and proud of him. He might have won the next on Secret Command, too, if Dougie Whyte hadn't shut the door on him - he's still got it the old fella."
Chad Schofield said he had been confident about the four-year-old performing well, but winning had been too much to expect on day one.
"It's a great thrill. I've been close all day with a few placings, but it's great to get the early win and hopefully that will open up more opportunities. Strathmore is a nice horse, I was sure he'd run well, but the 1,000m was the worry," Schofield said.
"All his previous runs had been over a little further, so I thought maybe they might go too quick and run him off his legs, but he just cruised from the jump and was always going to win. Still, he feels like he will appreciate 1,200m and even 1,400m."
The regally bred Strathmore had been gently handled by Millard through his two and three-year-old preparations with only eight starts for three wins, and he had missed a place only once.
He was gelded since his last run in May, ending any residual stallion potential for the son of Fastnet Rock and Group One-performing mare Our Egyptian Raine, but making him more of a racehorse in the process.
"I bought him as a yearling and we've coaxed him along all the way without rushing him," Millard said. "But he is bigger and better than ever now, he was a true professional today and he's going to go a long way."